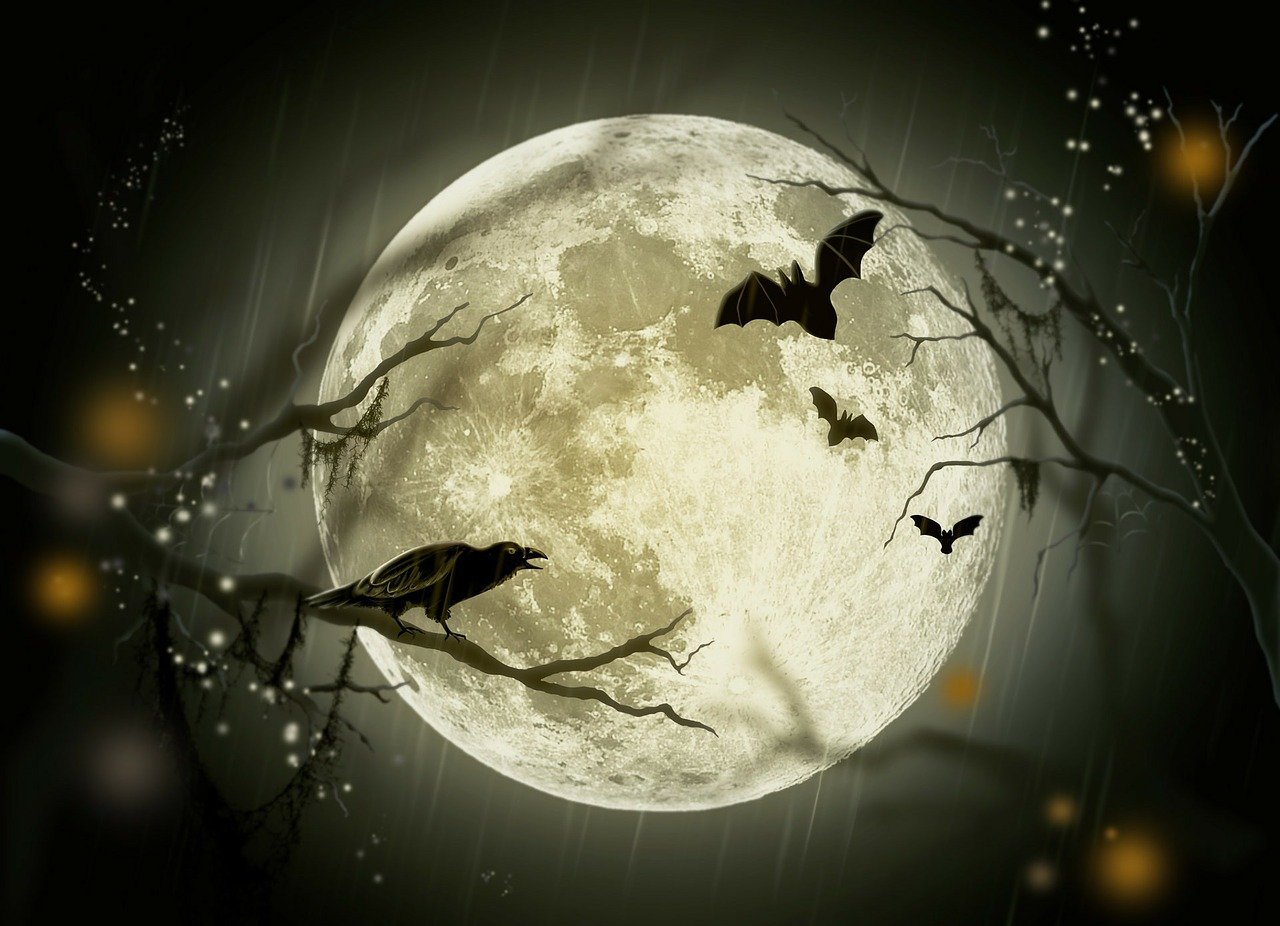 7 Spooktacular Must-haves for Your Outdoor Halloween Party
The weather's getting crisp, the leaves are changing color, and we're all incredibly excited for the spooky season. Halloween is nigh, and what better way to celebrate than to have a party outside while enjoying the growing chill in the air in the dark of night?
Throwing together a creative, spooky, and bewitching Halloween party with outdoor Halloween party ideas isn't rocket science. After all, this is the only day you can dress as outrageously as you like, revel in childhood nostalgia, and usher in the wintery months.
Here's a handy guide to hosting an outdoor Halloween party, with 7 amazing outdoor Halloween party ideas to wow your guests with. Let's get started.
1. Kickass Venue
Let's face it: after a long, hot summer, cool autumn is a welcome change. To fully appreciate the weather, hosting an outdoor Halloween party is the way to go.
Whether you want to rent an outdoor space, book a specific venue, or just make use of your backyard, our outdoor Halloween party ideas have you covered. Decide on the date and time of your party and make sure most of your guests will be able to attend.
If you have your eye on a specific outdoor venue, call them up and book the location well in advance. This way, you can get a headstart on Halloween decorations, catering services, and other important necessities like portable bathrooms.
Some outdoor Halloween party ideas for outdoor spaces are the woods, around your neighborhood, a public park, by the lake, a campground close to you, or near a field.
Planning to throw the party in your backyard or front lawn? It's a great way to have a large gathering while on a budget! Halloween party decorations can spruce up any location and we'll discuss decorations in greater detail later in this article.
Once you've confirmed your venue, map out tables, seating, areas for porta potties, and a bar or grill if you want to turn it into a barbecue. Having an idea of what goes where will make planning your party easier.
2. Restroom Trailers
Whether you're renting an outdoor space or throwing a Halloween bash in your backyard, you'll need a place for your guests to relieve themselves in comfort.
Using your home bathroom can be a viable option for a backyard Halloween party but it might not serve all of your guests comfortably. After all, there's nothing worse than waiting in line for a long time just to use the bathroom.
Luckily, there are a variety of portable restroom rentals available. Chosen from a single-unit porta potty or a luxurious restroom trailer rental. An extra touch of thoughtfulness would be to use Halloween party decorations for the restroom trailer as well.
Place spooky cobwebs over the grooming mirrors and hang up wall decals of skulls, witches, and ghouls inside the restroom trailer to keep everything on theme.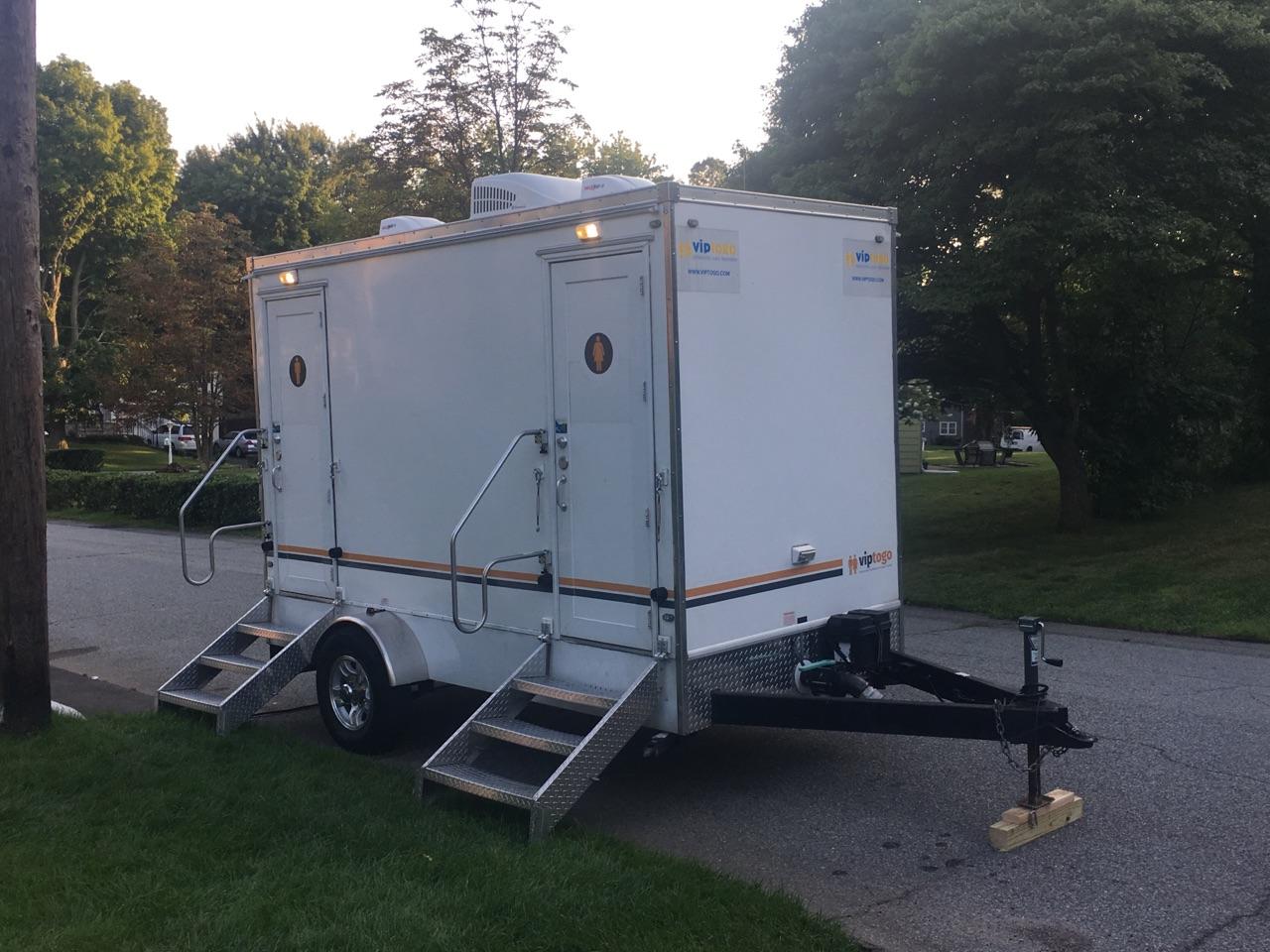 3. Amazing Decor
What would a list of outdoor Halloween party ideas be without amazing Halloween decorations?
There's a lot you can do in terms of decorations when you're hosting an outdoor Halloween party.
Choose from a wide range of fun themes such as fantasy, a haunted forest, a zombie attack, or night of the living dead. You could also opt for a classic Dracula theme and invite guests to dress up as creatures of the night.
If kids are part of your guest list, your list of outdoor Halloween party ideas can include a simple pumpkin patch party. For more decorating ideas, you can also:
Use the trees around the area to set up spooky lighting.
Have ghouls and ghosts dressed in bedsheets.
Get funky and spooky masks that you can attach to the porch or backyard walls.
Decorate the dinner table with spooky cobwebs, large wick candles, and grotesque place settings.
4. Guest List
The size of your guest list will depend on the size of your venue and how many people it can accommodate. If you're planning a backyard party and you have a huge backyard, then, by all means, invite as many people as you can comfortably fit.
Get inspired by your theme and decorate your invitations accordingly to give your guests a taste of the best outdoor Halloween party ideas.
Don't forget to send your invitations in advance! Four weeks should be enough time for them to save the date on their calendars.
If your venue can't host many people, a small party with your closest friends and family will work just as well. A more intimate gathering will allow you to pay more attention to the details of your outdoor Halloween party ideas and make your celebration more personal.
5. Fun Stations
Who doesn't love hands-on activities? For a more kid-friendly party, set up pumpkin carving and decorating stations with tealights. Other outdoor Halloween party ideas for fun stations include creating spooky face masks. Plus, masks make great party favors that they can take home with them.
Trick or treat stations around the venue will be a huge hit as well. Let different people man the stations and give out candy to the children as they go from station to station.
For the grown-ups at the party, why not have a bar where adults can mix their own drinks? Offer ciders, mixers, and fruit along with different types of alcohol.
Not too keen on alcohol? Set up a make-your-own apple cider station or a hot chocolate station with toppings like whipped cream, dark and milk chocolate chips, and of course, marshmallows!
A photo booth station is also a brilliant way for your guests to have fun and take home souvenirs.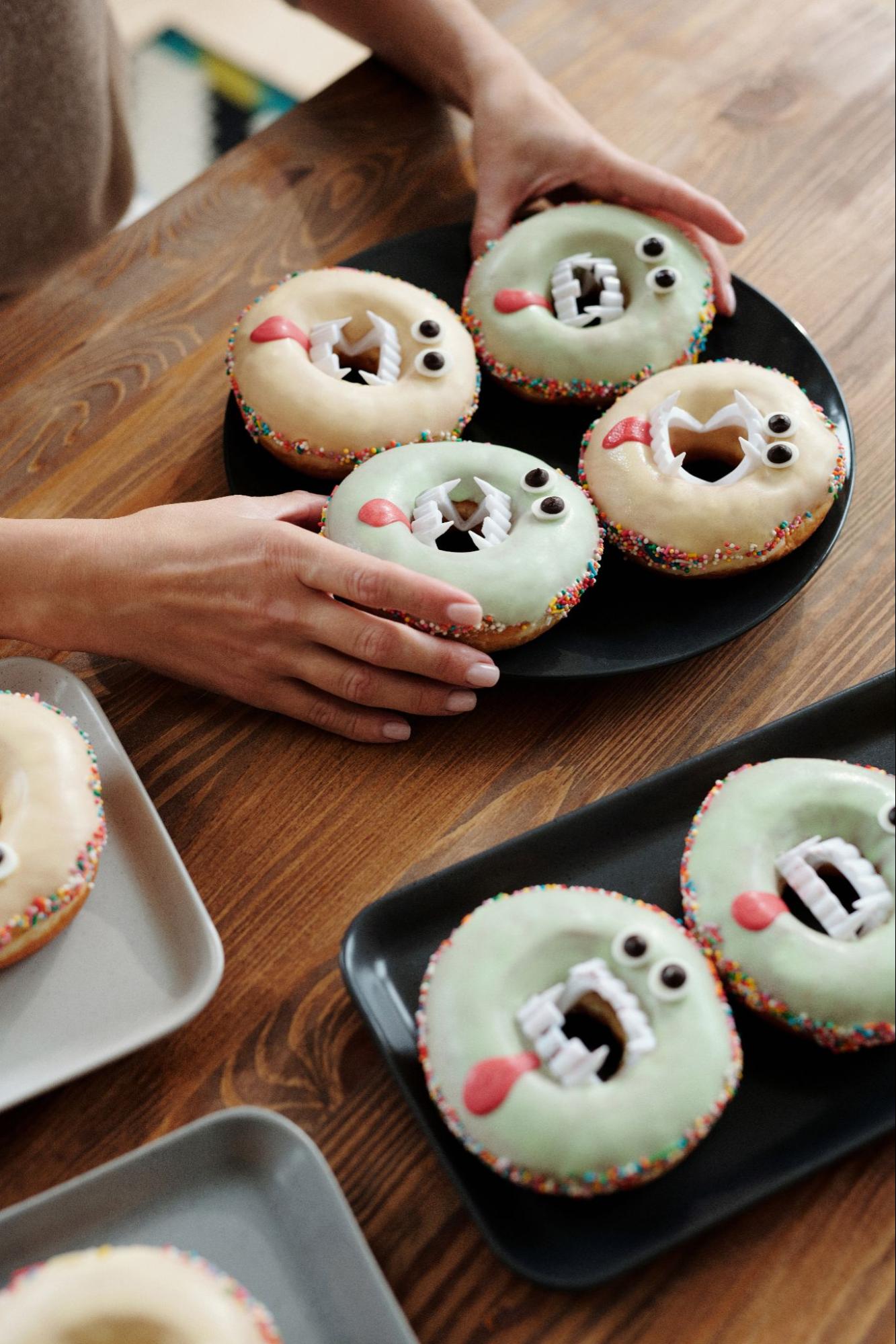 6. Excellent Catering
One of the most important aspects of outdoor Halloween party ideas is the food and beverages. Everyone will remember your party for the delicious food served there. The best part? There are endless outdoor Halloween party ideas for food and drink. Here are a few:
Apart from the mains and starters, it's fun to have a large bowl of candy for your guests to nibble on. You can also purchase candy shaped like ghosts, eyeballs, monsters, witches, etc. to match your celebration.
A sugar cookie decorating station is an absolute classic for Halloween. Let your guests create a spooky cookie for them to enjoy. Bake sugar cookies or buy them from a store and have icing in wacky colors, as well as sugar and fondant spooky decorations in small bowls.
For the food, fire up the grill. You can't go wrong with hotdogs, smores, and burgers. A barbecue with different meats and vegetable skewers will also be delicious in the cold weather.
If you want a more formal party, have a fancy sit-down dinner for the adults. Serve delicious food catered by chefs or cook beforehand!
Whether you prefer alcoholic or non-alcoholic drinks, provide beverage options. Everyone will enjoy warming their hands on mugs and sipping delicious cider. You can also have hot chocolate, tea, wine, punch, beer, and alcohol. Let people pick their poison!
Last but certainly not least, include dessert. Consider seasonal favorites like buttery and flaky apple or pumpkin pies. Or simply roast marshmallows and make s'mores.
7. Planned Entertainment
Another way to amp up your outdoor Halloween party ideas is to have some planned entertainment. This can be as organized or as casual as you like.
Here are a few ideas, ranging from super laidback to over-the-top and exciting.
Host a Storytelling Session
One of the best and simplest outdoor Halloween party ideas is to host a storytelling session. People can share scary stories for a fun and memorable event.
Sing Songs Around the Bonfire
Have a bonfire and gather around it. If you or someone in your party can play an instrument, bring it out and enjoy singing spooky songs together.
Outdoor Movie Night
Another amazing way to tie your outdoor Halloween party ideas together is to show a scary movie! Depending on your guest list, you can go with childhood favorites that are fun for the entire family. Or, choose something truly chilling, like a psychological thriller or a horror movie for a more grown-up party.
Murder Mystery Game
For an intimate gathering, play a murder mystery game like Cluedo! Have everyone play different roles and spend the entire party figuring out whodunnit?!
Scavenger hunt
This will take a fair bit of planning but a scavenger can be one of the best outdoor Halloween party ideas. Organize a scavenger hunt in your home, neighborhood, or even the whole town. Let people partner up and hunt for clues.
Going to a Corn Maze or Haunted House
If there's a corn maze nearby, you can start the party there and end it back at your venue. You can also visit a haunted house together and tell tales about the "ghosts" that live within.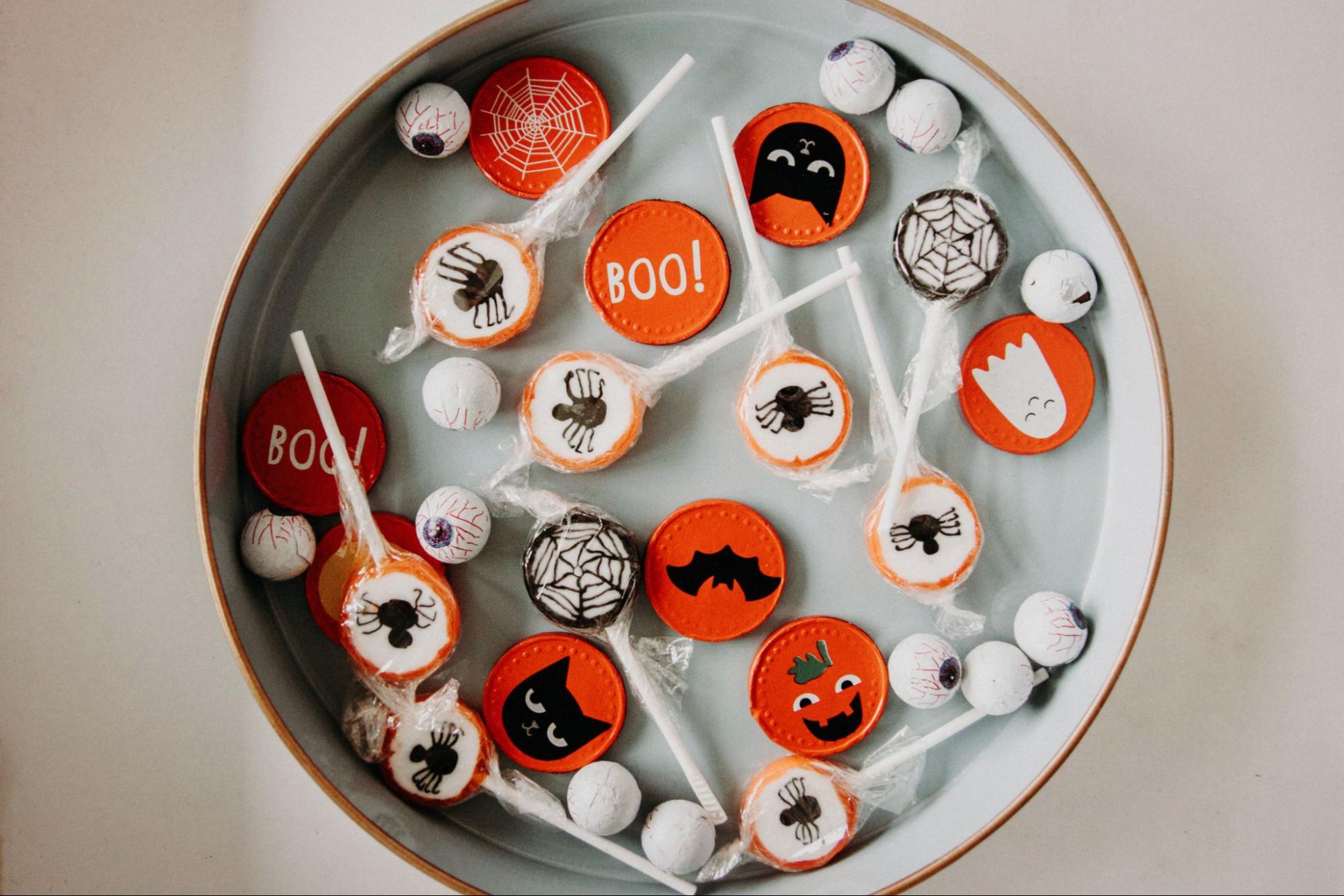 With these outdoor Halloween party ideas, you're sure to have one heck of a scary and fun time! The best thing about Halloween is it encourages out-of-the-box, crazy, and unusual ideas for your event.
Plan your venue, restroom rental, decor, guest list, food, drinks, and activities for the ultimate Halloween celebration.
Happy Halloween!
Why VIP To Go?
VIP To Go offers restroom trailers and portable restroom rentals for every occasion and need. With swift deliveries and pickups, easy coordination with our team of professionals, and world-class rentals, VIP To Go can make your party go smoothly while making your guests more comfortable.
Our restroom trailer rental units are fully equipped with hand sanitizing stations, grooming mirrors, handwashing stations, heated rooms, built-in speakers, and plenty of booths to accommodate your guests.
Contact us now for bookings.
Related Reading:
Other articles you may find useful when planning your event:
Eight Delightful Fall Event Ideas
Creative Event Planning Ideas for a Successful Event on a Budget
ADA Requirements for Outdoor Events
Affordable Portable Bathrooms for Parties and Small Events