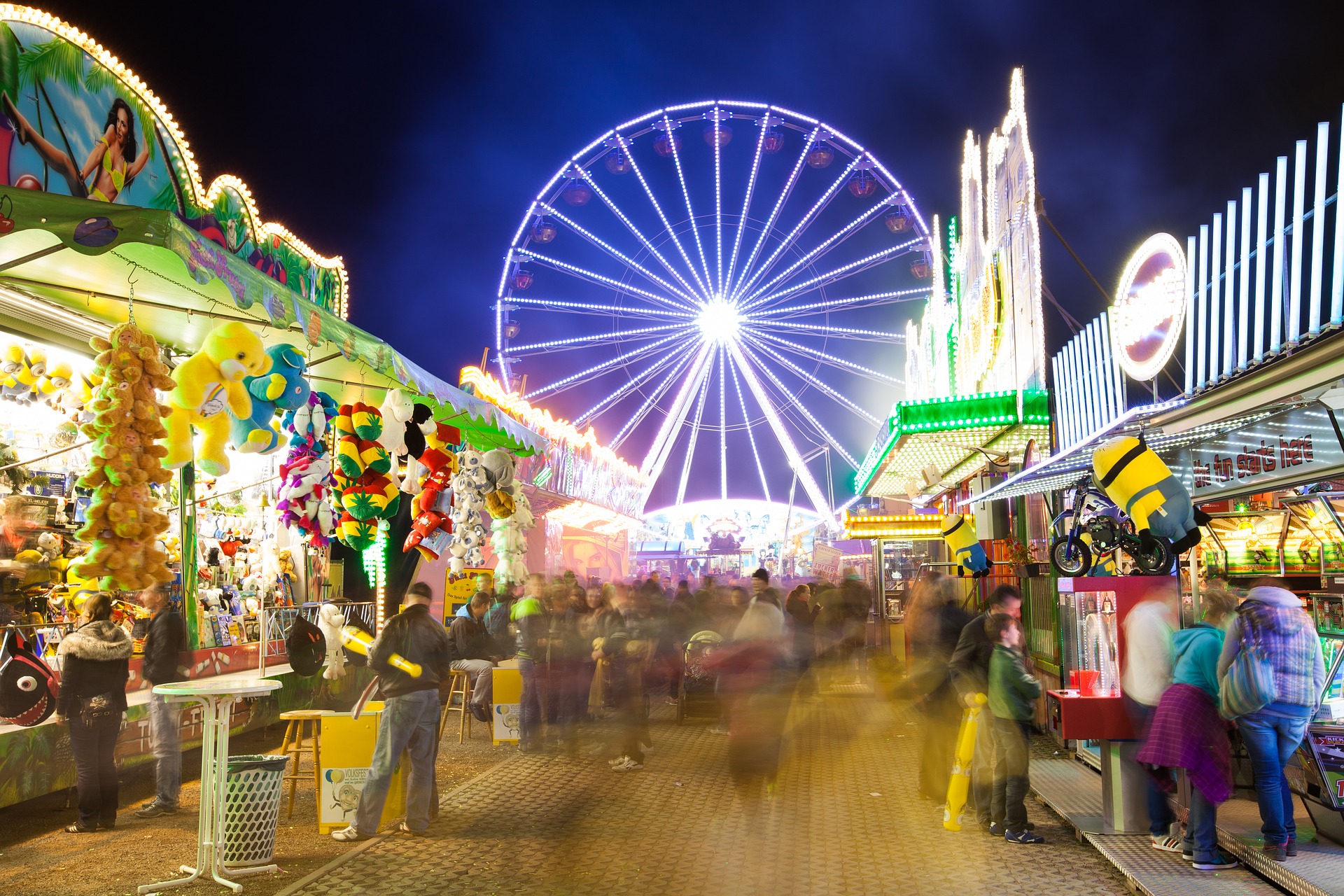 Festival Planning Guide: How To Plan a Festival Like a Pro
Each year there are countless festivals in the United States. These large gatherings are opportunities to commemorate and celebrate one's heritage, culture, and traditions. They allow us to explore shared interests as a community and help create a deeper sense of connection with our backgrounds and history.
If you're organizing an upcoming festival, you have a lot of exciting work ahead of you. Planning events, especially affairs as large as festivals, takes great attention to detail, foresight, and excellent coordination.
But don't fret. With this article on "How To Plan a Festival Like a Pro," we'll tell you all you need to know. It includes a useful checklist for festival planning, a list of popular types of festivals, and more.
Festival Planning Checklist
Use this simple checklist to become a pro at festival planning. Here we'll outline important steps that will help you anticipate festival needs. We answer questions like, "Will you need a festival planner?" and "What should be your festival goals?"
Let's get started.
The first thing you need to do is create a festival timeline. Start chalking out a plan well in advance. Experts suggest that starting planning at least 6 months ahead of the date will give you enough time to plan and organize goals, come up with themes, lineups, vendors, and other aspects.
Six months prior: Outline your festival goals and theme. Who is the festival for and what kind of festival do you need? Is there a festival you attended in the past that knocked your socks off?
Asking pertinent questions like these will give you a more definite idea of what you need to do. You can also borrow elements in your festival plan from past festivals that you admired and would like to model yourself after.
Don't forget to plan your budget, theme, and reserve a venue suitable for the size of the crowd you're expecting.
If it's a major festival, you'll need a team of organizers who can help you get everything lined up.
Three months prior: Plan the program of activities. This is also the time to book an entertainment lineup. Contact musicians, artists, bands, and performers to see which ones are within budget and available on your dates.
This is also the point when sponsorships and fundraising should be in full swing.
Finalize your caterers and vendors. Make sure you hire security services or bouncers for the big event.
One month prior: Things are heating up and getting more exciting as the festival date inches closer! Start marketing and promoting your festival to your target audience. Brainstorm different promotional ideas to ensure the turnout you want.
Choosing a festival venue is a major aspect of festival planning. The venue should match the festival theme, and be big enough for the activities and crowd you anticipate.
For music events, choose open-air and wide spaces so you can accommodate loud sounds and swarms of people.
If you're throwing a cultural festival or a literary event, choose national performing theaters or museums. You'll need to book these spaces well in advance.
Since most festival venues are outdoors, make sure your attendees have a good restroom trailer rental to rely on. Hiring sanitized and well-maintained portable restroom rentals can make the festival experience significantly more comfortable and pleasant for your attendees. Reserve an event restroom trailer for best selection.
Assign different people with specific responsibilities before, during, and after the festival. A large festival will need several teams to work together and simultaneously so you'll be ready on the big day.
Here are the teams you'll need:
An administrative team who can handle logistics and bookings
A marketing and business team for investors, sponsors, and promotions
Volunteers who can take on various duties during the festival
A communications team who can reach out and coordinate with the talent to secure your lineup
Your budget is arguably the most important aspect of festival planning. Do enough research to understand the scale of your event. Account for all the different expenses and try to cover as much ground as possible to arrive at an accurate estimate of anticipated costs. Account for expenses related to hiring and managing talent, booking venues, getting special services, renting event restrooms, marketing, etc.
You can get creative as you draw up plans for raising capital. Reach out to sponsors, fundraisers, donors, and investors with an engaging pitch, and be ready with ROI projections.
Without appropriate permits and licenses, your festival planning will be for nothing. Have a team research local city or state guidelines as well as requirements for event planning.
Will you have to close or section off streets? Get parking access? Do you want to serve alcohol at the event? All of these will warrant a permit. However, if your venue is already zoned for entertainment purposes, some things will already be taken care of.
Speak to a legal team and inquire about getting event insurance. This can protect you from potential liabilities related to your event.
You'll need research for this element of festival planning. Once you know the goal of your festival, it's time to understand your target audience better.
If you're planning a festival for a school, your marketing should take into consideration the fact that minors will be attending.
Throwing a three-day music extravaganza? Go all out with your marketing and keep the theme for the concert more adult and grown-up.
Your audience influences important decisions like choosing the right venue, when to schedule your event, what kind of entertainment and food you need, and the types and number of portable restroom rentals you need to lease.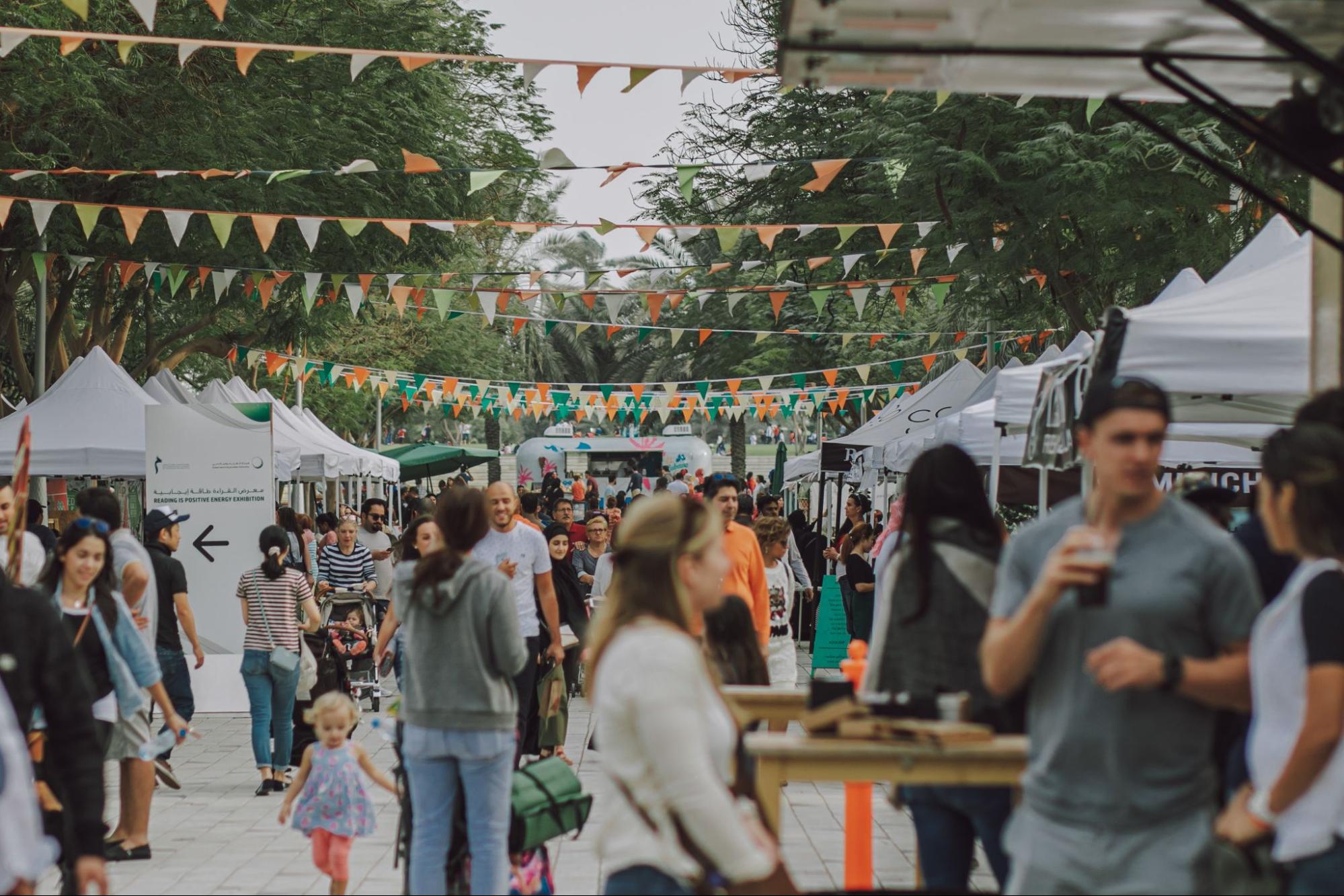 Festival Lineup / Vendors
Three months before the big date, you should have talent and vendors lined up for your festival planning. The lineup will of course depend on the event you're throwing.
For example, at a literature festival, hiring a popular author to speak as part of a panel or conduct a workshop is ideal. For music concerts, book a band that's on tour after releasing a hit album.
You must also hire catering services and merchandise vendors well in advance. You'll need to plan for different provisions like stalls, access to kitchen spaces, and merch desks.
This is a good time to think, "How many restrooms do I need for my event?" One possibility is event restroom trailers that can easily accommodate more people. Getting top-notch event restroom rentals, including ADA-compliant event restrooms, will encourage people to stay longer and will make their event experience more pleasant.
To identify a reliable company with adequate leasable facilities, look for mobile bathroom rental companies that have a wide variety of configurations and features. Ask if they have experience in supporting events, how often they clean the facilities, the customer support they offer, and how they can ensure that the units you receive are in excellent condition.
Let your creative juices flow. Depending on your budget, you can go big and hire a professional marketing agency to create campaigns for you, or you could do it in-house.
Whichever way you go about it, don't forget to use social media marketing. This is a great way to get the word out without incurring high costs. Create a catchy hashtag for your event and encourage attendees to use it when posting photos and videos from the event.
Heighten anticipation by announcing your lineup and activities.
Popular Festival Types
Now that we've covered the basics of festival planning, let's look at the most common types of festivals. In this section, we also share handy tips for hosting a festival.
Wondering how to start a music festival? Looking for suggestions on how to run a music festival? These tips will help you get the ball rolling:
Check with city authorities to see if there are available grants you can apply for. Many cities extend grants to music festivals since they boost the economy of the local community.
Get private sponsorships and financiers on board if you think your festival will be profitable.
Spend most of your budget on that star headliner or talent. They're going to drive sales the most.
For successful musical event planning, don't forget to include some diversity in your lineup.
Invest in professional technical and production support, even if it's a DIY music festival. If you don't have good acoustics or stage production, people will notice and it will affect your event experience.
When it comes to food festivals, festival planning can be really exciting. It's easy to get everyone engaged because food is a universal interest. This is why food festivals are well-attended and one of the best summer festival ideas.
Make sure the carnival or event has a food theme. For example, round up the best vegan restaurants and food businesses in your area to throw a vegan food fair.
Health and hygiene standards shouldn't be compromised. Make sure to allocate a sufficient budget for food safety and regulation planning.
If your festival planning is for a holiday or cultural festival, it can range from religious events to literary events, and famous public holidays. Here's what you need to keep in mind:
Get really creative and artistic with planning. Have programs, activities, and workshops lined up to give your attendees a fun time.
If you're holding an art festival, invite local artists to conduct workshops and share their knowledge.
For literary fests, let different artists and authors engage in debates. Host relevant panel discussions.
Why VIP To Go?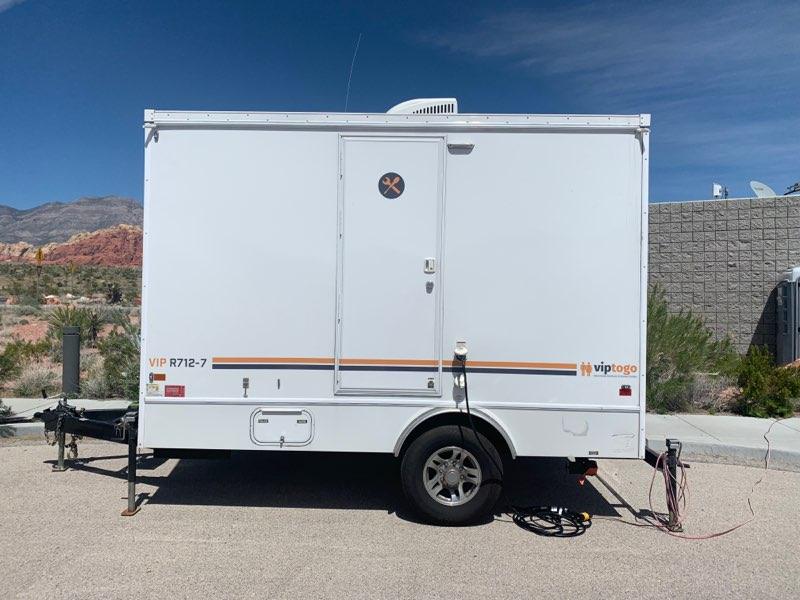 VIP To Go offers world-class portable restroom rentals for big and small events. Our event restrooms range from single units to large trailers that can accommodate up to a thousand people.
Each restroom trailer rental comes equipped with state-of-the-art facilities, handwashing stations, grooming mirrors, and roomy toilet stalls. To help you make your event inclusive and accessible, we also offer ADA-compliant trailers that have wider doorways and ramps.
Our professional team delivers the best customer service, maintenance, and clean-up services. With swift deliveries, prompt pickups, and great add-on services (like freshwater tanks for drainage and floodlights for nighttime visibility), what more do you need?
Here are other relevant points why you should consider VIP To Go's portable restroom rentals for all your festival needs:
VIP To Go specializes in providing bathroom facilities for a range of event types, whether they're large-scale events with over a thousand attendees, or private affairs that need simpler units.
Our inventory of trailers is updated every 18-24 months, so you're guaranteed to be getting the most modern and updated units on the market.
We give you the flexibility of scheduling drop-off, servicing, and pick-up according to your specific needs.
We offer a wide variety of restroom trailers with different configurations, including ADA-compliant facilities. Whether you need more urinals and sinks or more premium VIP bathrooms, VIP To Go has it all.

Our company provides multiple channels where you can get in touch with us and round-the-clock customer service. You can send us a message, start a live chat on our website 24/7, give us a call at 877-564-6977, or email us at info@viptogo.com.
We prefer being given advance notice if you need a restroom trailer but in the event that you need them on short notice, we'll do our utmost to supply you with restroom trailers to meet your needs.
VIP To Go can provide you with expert advice on how many units you need, how to position them at your event so they're accessible yet tastefully inconspicuous, and what kind/s of restroom trailers will best suit your festival.
In the event that you experience any issues with the portable toilets, we'll be there as quickly as possible to diagnose the problem and resolve it. Many times the issues that develop are not our responsibility, yet we make it our priority to assist you.
Contact us for rentals now. We'll be glad to assist you!