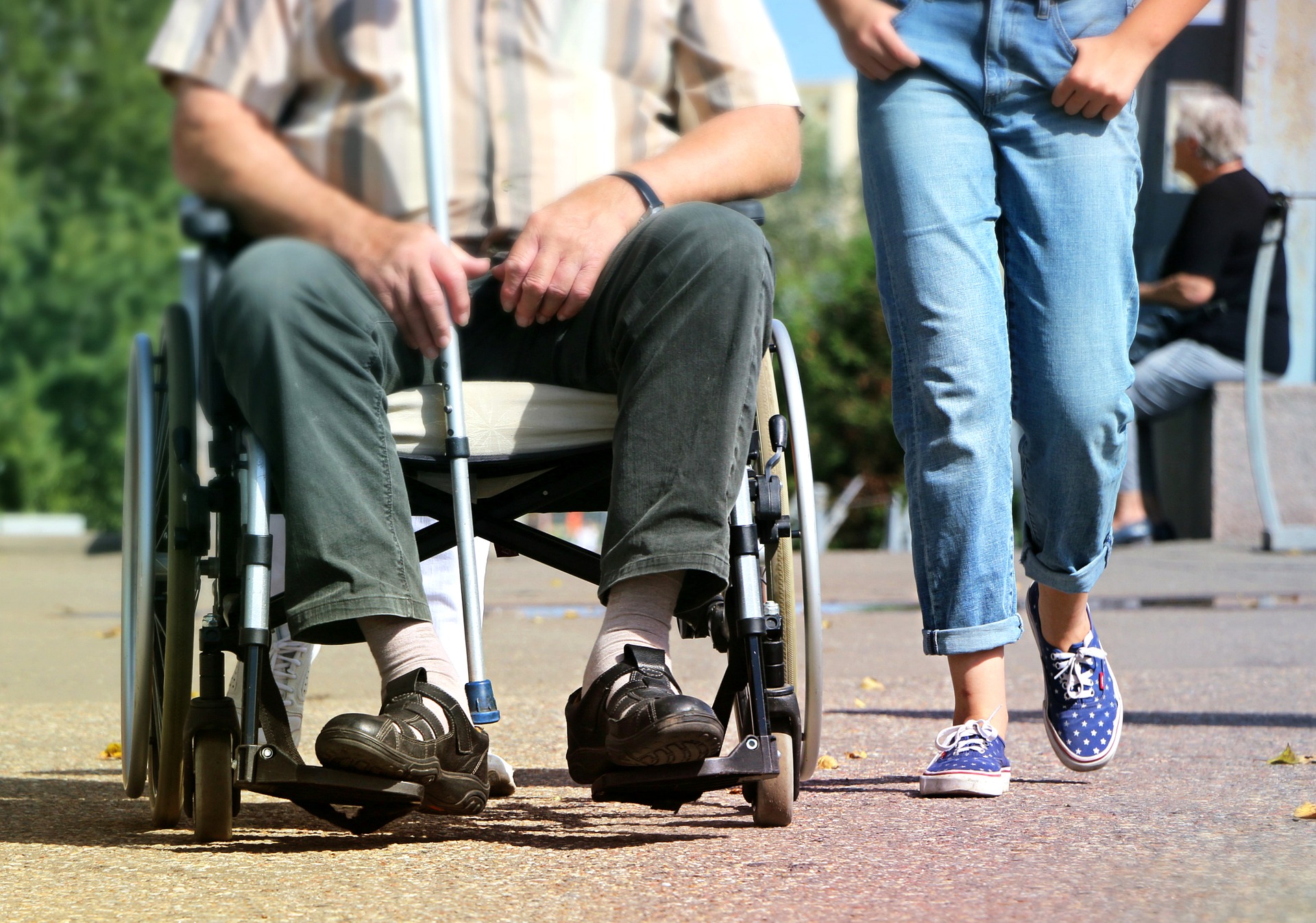 ADA Requirements for Outdoor Events
The Americans with Disabilities Act (ADA) was signed into law in 1990 and amended in 1998. It was created to ensure the protection of people with disabilities from discrimination.
From the right to suffrage to access to parking spaces, the ADA guarantees that people with disabilities are not pushed to the side as a marginalized sector with limited access to rights and privileges.
If you're hosting an outdoor event and are worried about meeting ADA requirements, then you've come to the right place!
As an essential service provider, VIPtoGo believes in accessibility for all and complies with the ADA requirements for outdoor events. This is why we can help you understand what you can do to meet the ADA's conditions and requirements.
Ready?
Outdoor Event Space for All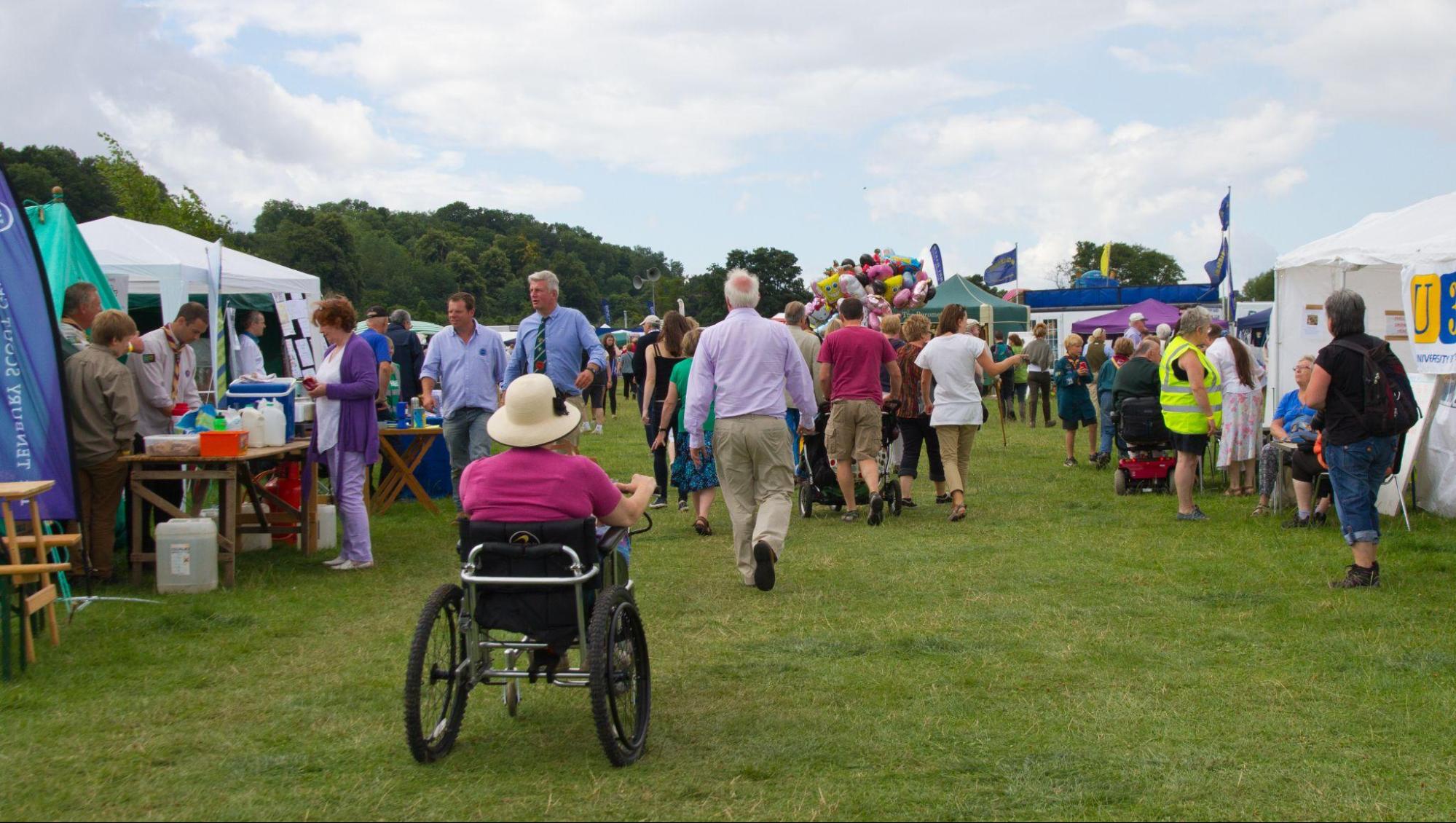 Gatherings held in outdoor spaces such as fairs, festivals, parades, concerts, sports events, political assemblies, or party events should welcome those with disabilities and provide for their special needs in terms of services and facilities.
The ADA covers both indoor and outdoor events to ensure that the disabled can join fun activities without worries.
Organizers are required by law to make their outdoor event space venue safe and compliant with the ADA requirements for outdoor events across the US.
Outdoor event planning is not just about running the show smoothly but also ensuring the convenience of people with disabilities joining the event.
From booth tables to portable restrooms, all specific guidelines must be followed to give people with disabilities a chance to enjoy life along with everyone else.
Here's what you can expect:
All tables must have at least one space provision for wheelchair access with companion seating if seats are part of the setup. Tables must have a 34" maximum and 28" minimum surface height from the floor with a minimum of 27" knee clearance.
Outdoor event lighting solutions guideline includes installing lighting fixtures at least 80" above the ground to allow sufficient clearance in passageways. Light switches must have a maximum of 48" above ground for easy reach of individuals who use wheelchairs.
Outdoor spaces for restaurants and events need to comply with the National Fire Prevention and Control Administration (NFPA) guidelines for the use of propane and electric heaters. The NFPA seeks to protect the most vulnerable sectors, including people with disabilities, from injury and loss of life.
Heaters installed in venues with 50 or more guests must not be installed within 5ft of the exits and must be kept at least 3ft away from anything that can burn.
1 – Parking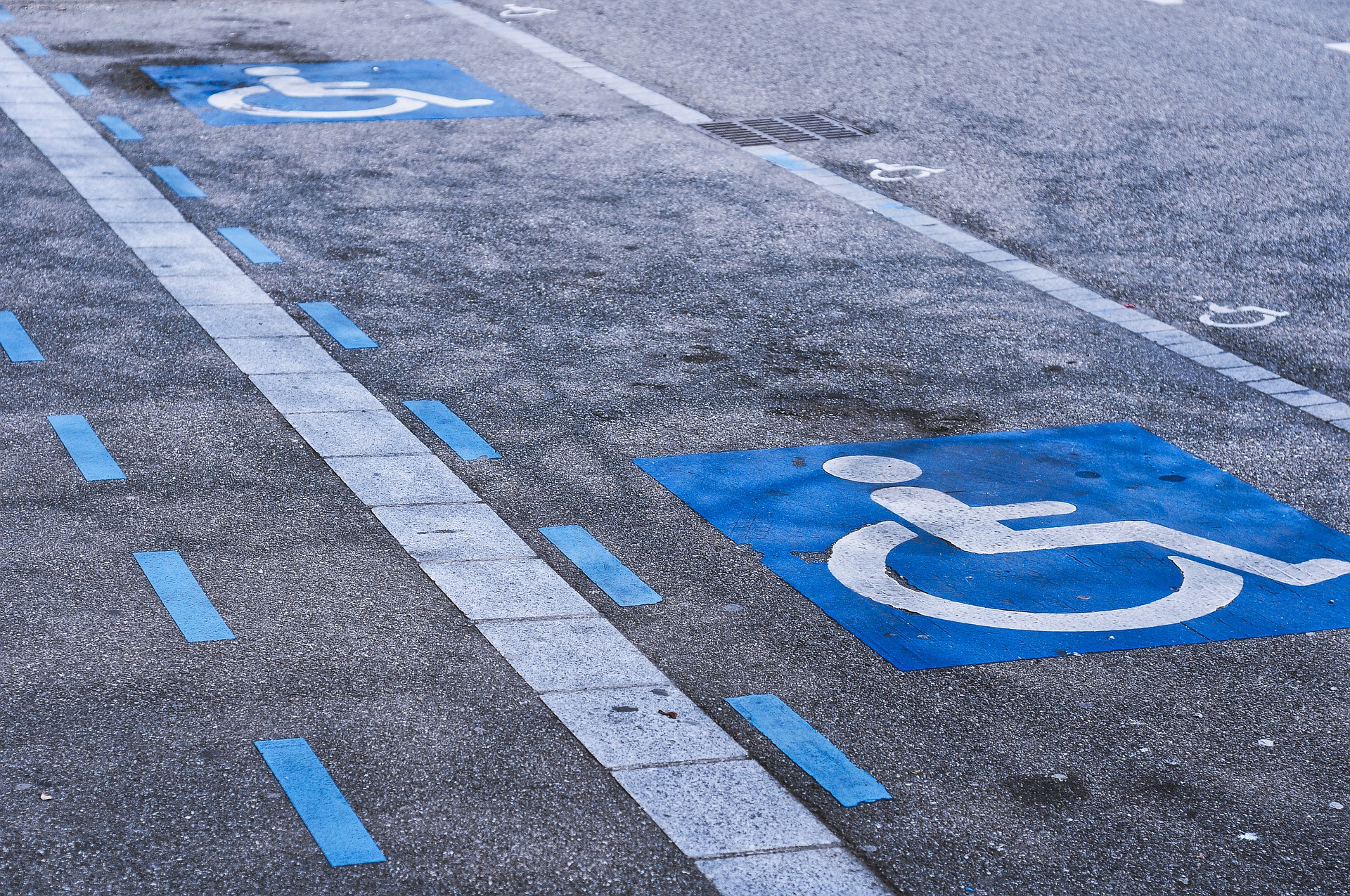 The ratio for parking space is 1 ADA slot for every 25 parking slots. ADA parking spaces must be 96" wide with a 96" adjacent access lane. They should also be located near the event's entrance access.
2 – Access Routes
The route to the event location should be easily navigable by persons with disabilities. At the venue, they should be able to move around easily and safely.
Passageways in the venue must be at least 36" wide, with ramps provided for vertical elevations higher than ¼". Sidewalks must be 48" wide with barricades positioned to clear routes and curb ramps.
3 – Signage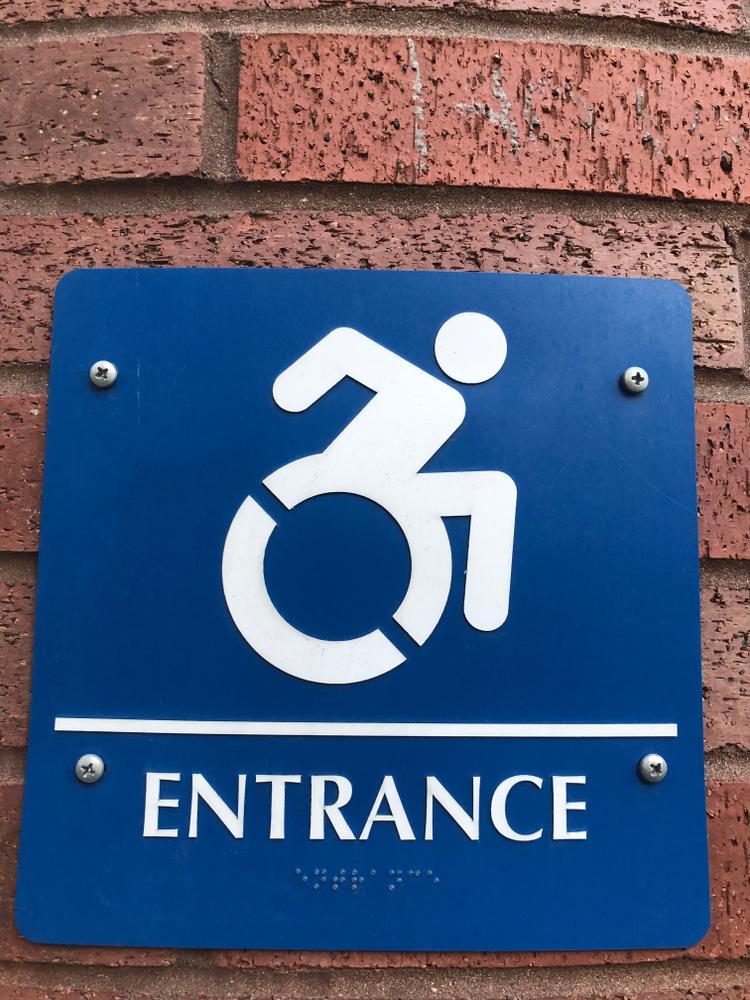 ADA signage and ADA Braille signage requirements must be according to the guidelines. They must be conspicuously posted in key areas like entrances, parking spaces, drop-off points, and restroom areas.
They must have the international symbol of accessibility and with large, bold, and raised typefaces between ⅝ inch and 2 inches height. Signage for permanent rooms and areas must have Braille grade 2.
An 'Accessible Route' sign must be put in inaccessible routes like stairs to point to the alternative. ADA sign height requirements are 48" to 60" above the ground.
4 – Handrails
To comply with ADA ramp handrail requirements, both sides of ramp segments that rise beyond 6 inches must have handrails. They should have continuous gripping surfaces and should be between 34" to 38" above ramp surfaces.
5 – Sound System Setup
Sound system setup for outdoor event venues should provide assistive listening systems to cater to the hearing impaired.
These could be audio loop system amplifiers or FM systems that collect sounds from a microphone for outdoor event venues or a public address system and transmit the signals to a required number of receivers during a performance.
For fairs and festivals, booths must have access routes to activity areas. Counter tables must have a minimum knee clearance of 27" and tabletop width of 36". Registration and information tables must be at least 36" high from the ground.
Rain tents for outdoor events must also be provided and should be easily accessible for mobility-restricted people on wheelchairs.
ADA elevator requirements include at least 51" car depth and at least 68" width.
Door width must be at least 36" while call buttons must be at least 0.75 inches in diameter. They must be centered 42 inches from the ground. ADA elevator doors must stay open for at least 3 seconds before closing.
There should be an equitable mix of high and low drinking fountains to cater to regular people, people on wheelchairs or with limited movements, and children.
ADA drinking fountain requirements also include easy-to-use controls that require minimal hand pressure like levers to dispense water.
ADA restrooms or portable toilets are vital in any outdoor event. There are regulations in place to ensure that the health and safety of everyone, most especially those with special needs, are addressed.
ADA requirements for outdoor events prevent possible injuries and enhance the experience of those with impairments.
Our team at VIPtoGo ensures that each of these requirements is met. This is why when you rent from VIPtoGo—whether it is portable restroom trailers, sink trailers, shower trailers, or bunk suite trailers—you will get well-maintained, well-lit, well-equipped, safe and hygienic solutions that are ADA compliant.
We also offer deluxe trailers with hotel-grade features and amenities like fireplaces, sound systems, air conditioners, heating systems, and more.
We always make it easy for everyone, especially people with disabilities, to find, access, and use our restroom trailers in outdoor events for a fun and comfortable time.
To accommodate people with mobility aids, ADA threshold requirements for restroom doors should have at least 32" clearance. VIPtoGO trailer toilets comply with specific ADA guidelines from ADA vanity requirements to ADA lavatory requirements.
To guarantee a convenient and luxurious experience for people with disabilities, we have various ADA + four stations or ADA + two stations to choose from. Each unit fully complies with ADA requirements for outdoor events, from signs to sinks.
The ADA clarifies that signs must be non-glare, posted between 48 to 60 inches above the ground, and should have raised characters, Braille Grade 2, or pictograms with the international symbol of accessibility. ADA bathroom sign requirements are the same for indoor and outdoor venues.
Lavatories must have a 27" space clearance from the bottom of the apron sink edge to the floor. VIPtoGo complies with ADA sink clearance requirements for each of its ADA units.
Each lavatory is equipped with long grab bars on each side of the wall, plus a sturdy vertical grab bar on one side. These should be able to support 250 lb. weight.
Faucets should be easy to grasp and operate like wand or lever types to comply with ADA pull handle requirements that restrict any hard twisting needed to open faucets or turn knobs.
Our urinals are ADA compliant and are wall-hung for ease of access and mobility with ADA specified height requirements.
VIPtoGo porta-potties follow ADA mirror requirements and guidelines for soap and towel dispenser placement. All our mirrors are installed above countertops and are no more than 40" from the edge to the ground.
Our dispensers are installed no more than 35" above the floor.
ADA requirements for outdoor events in terms of ADA restrooms depend on the size of the event and the estimated number of guests.
To determine the required ADA restroom ratio for your large outdoor event space or even construction venue, you can search 'portable toilet calculator outdoor events' online.
The United State Services website offers an online calculator to help you come up with the right number.
Inclusive Gatherings, Accessible Fun for Everyone
VIPtoGo always provides above-grade restroom trailer experiences for people of all ages, races, backgrounds, and special needs.
We believe that fun experiences should be made available for all in the most convenient way possible.
If you're planning to host a gathering in an open space venue soon, make sure to comply with the ADA requirements for outdoor events.
Make a checklist so you won't overlook details. Also, check with local regulations and codes if they require other specifications. The success of an event hinges on the amount of fun it generates and how much everyone felt welcomed without any hint of discrimination or neglect.
Inclusive gatherings help bring together communities and reinforce a culture of inclusiveness and diversity.
We can help you make it happen. Contact us today.