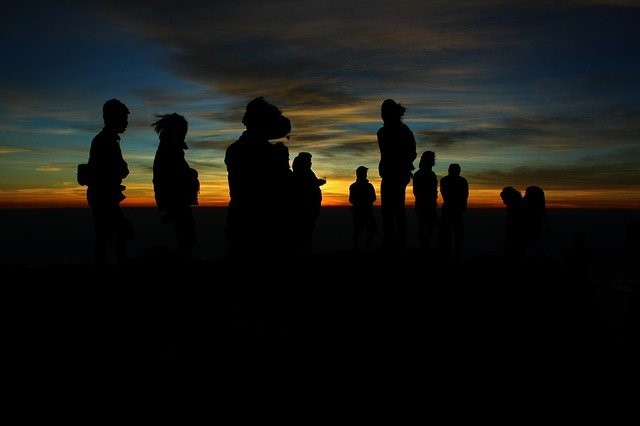 Family Get Together
Do you dream about family gatherings and hosting one? If so, you'll find that planning it can end up being overwhelming. You have to make sure you have enough food and entertainment. Besides this, you have to keep track of participants and their needs. But, you might also have to plan for restroom facilities.
Below you'll discover some tips for throwing a family reunion. You'll also find information about how you can easily secure portable restrooms for it.
When is the Best Time to Hold Family Reunions?
You can host a family gathering any time you'd like! This could be a random day of the year or on a particular holiday like Thanksgiving, Mother's Day, or Father's Day. You can even have it during summer vacation or to honor special occasions like a birth, wedding, or the birthday of your family's matriarch or patriarch.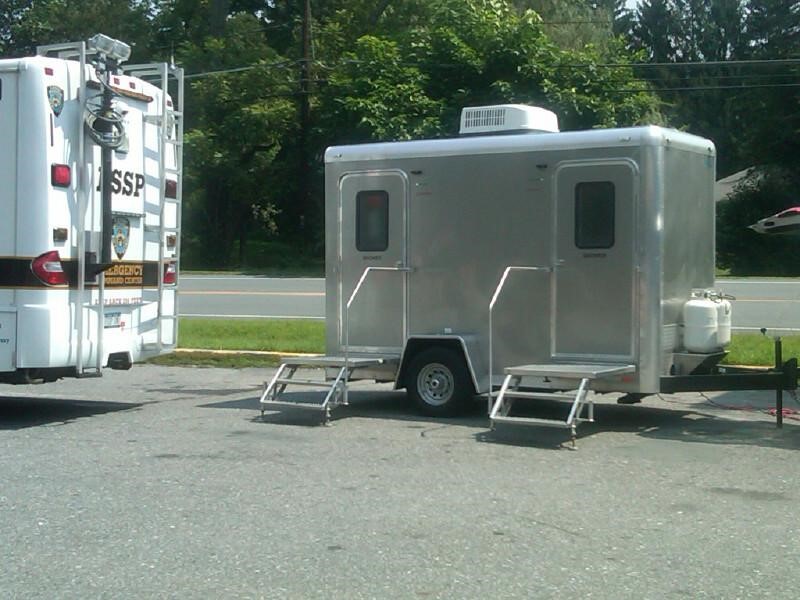 Online Tools for Planning a Family Reunion
Not sure how to organize your party? Here are some tools that can aid you.
Facebook
Most people use Facebook making it a convenient place to search for and connect with family members. You can add them as friends and even make a group chat on Messenger where you can plan the event and ask for insight. With social media, you can instantly send questions and receive answers – something which makes it a terrific tool for family and friends gatherings.
Paperless Post
This online invitation site lets you create unique e-invitations that you can send to attendees. You can use their uploaded designs or add your own. After coming up with the theme, you can add all the information necessary (date, place, time) and then send. This is a great option if you plan to host the gathering around a wedding or special holiday.
Google Forms
If you have a lot going on, Google Forms might be ideal. You can create a form and then add reunion get-together details like who's attending, their place in the family, and the price of food/entertainment. Color-coding might also be useful so you can keep things in order.
Amazing Reunion
Amazing Reunion is a website containing an incredible array of features. These include helping you generate a free reunion website, creating a payment contribution page, and forming a guest registration portal. It's a user-friendly option that can aid in making this process less of a hassle.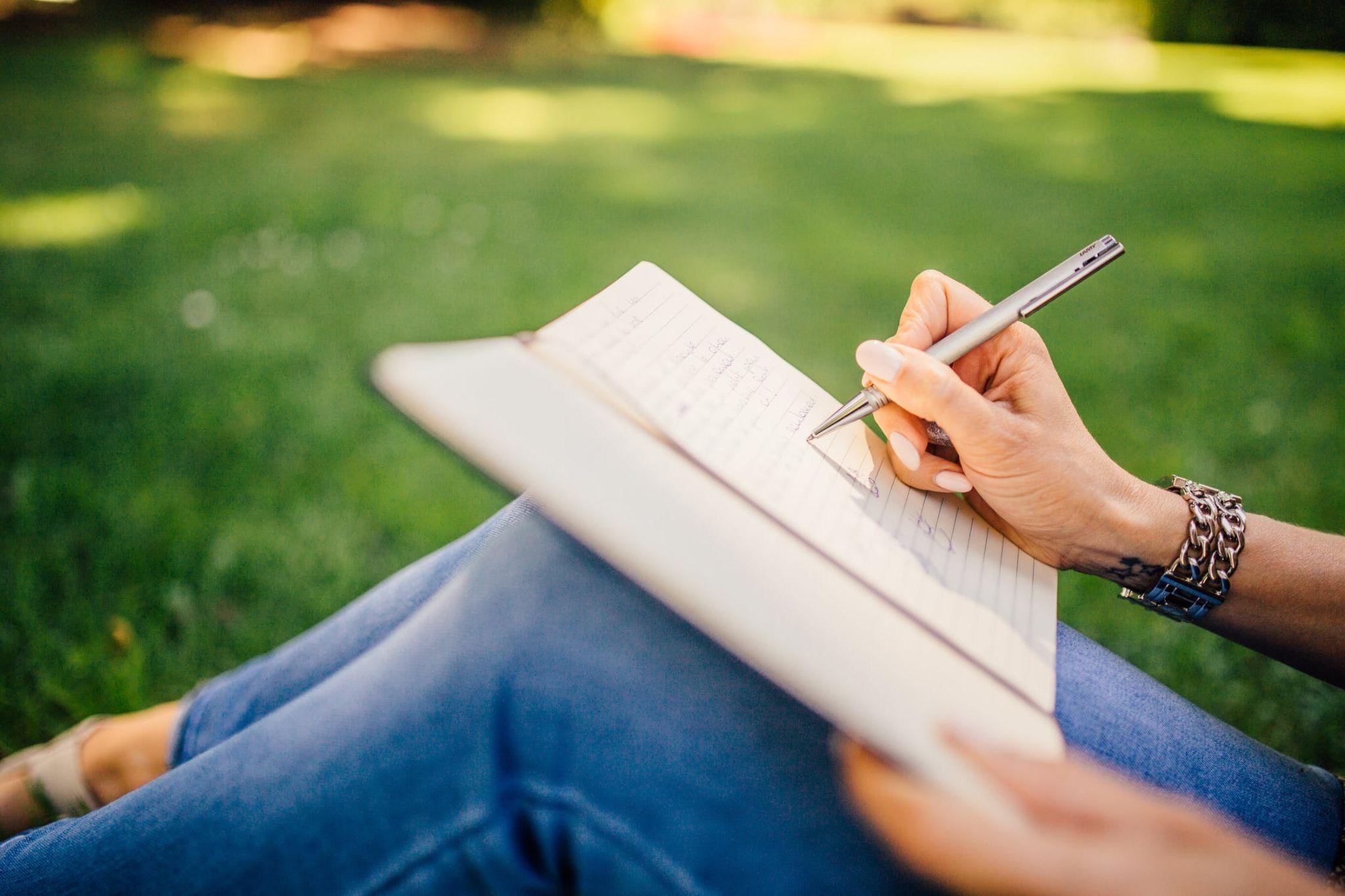 Planning Tips
Chat With Your Family
It's easy to get excited and want to plan things on your own. But, it's crucial that you go over things with your family. This will give you a general understanding of how others feel about the celebration. You can also get ideas as to what should happen during it. If you don't talk things over, you might find that it could upset some and the event might not go as well as you had hoped. This is especially so with hosting family gatherings during COVID.
Assign Tasks
Another thing you'll need to do is give each family member an assignment. This prevents you from being swamped with countless tasks. It will also give other relatives the chance to add their own touch to the family get together. Some jobs that can be given include those revolving around:
Budget
Attendance/family communication
Food
Activities
Documentation
To allow everyone to sign up for a position, send out a form asking people to volunteer for the spot they'd like to assist with.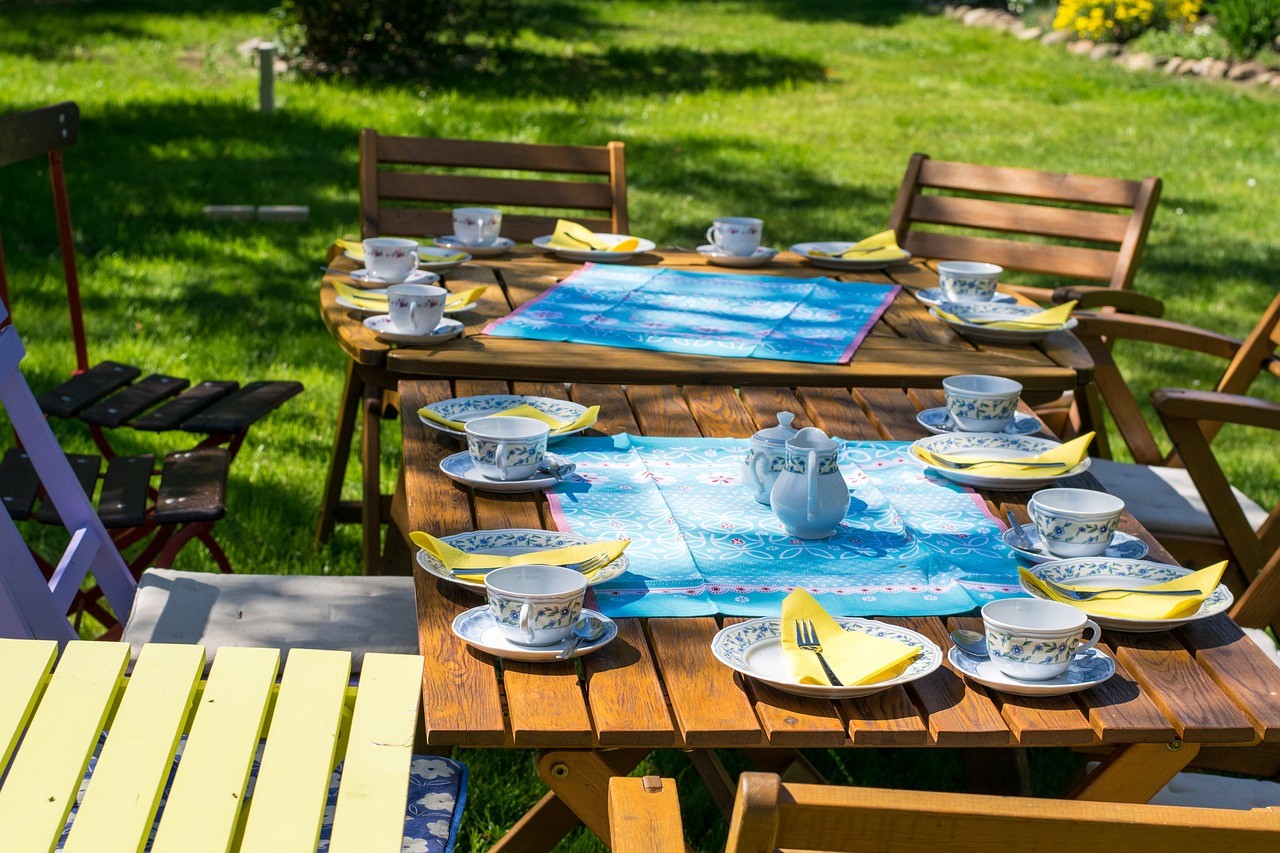 Find a Venue
One of the most critical things to do is to confirm you have a venue ready. You can search online for some places or pick a spot that has a distinctive meaning to your family, like a family home's backyard. Regardless of what you choose, make sure to book it well in advance. This way, you know what the venue's requirements are and if it will be available for the proposed date.
Come Up With Activities
Family get togethers thrive on fun projects. You'll want to come up with a few for the celebration.
Some to consider include:
Scavenger hunts
Horseshoes
Dinner cook-offs or bake-offs
Talent shows
Trivia games
You could also ask that everyone bring a few family photos to insert into a special scrapbook. This can eventually serve as a family heirloom that holds a notable family gathering story.
Don't Forget About Those Who Can't Make It
With COVID-19 still lingering, some family members might be reluctant to attend the event. Some might also be unable to visit simply because they're overseas or busy. Because of this, it's important to offer virtual options. This could include Zoom or Google Hangout calls. You could even send a special packet to those unable to attend filled with goodies and activities. With this, they can still experience the event and have fun.
Keep Everyone's Needs in Mind
During the large family gathering, make sure to keep everyone in mind. This includes kids who might get bored quickly or the elderly who might have trouble getting around. This way, everyone can safely be entertained.
How Often Should I Host a Family Get Together?
Family gatherings can be thrilling but are a lot of work. Too many family gatherings can lose their glamour and meaning. This could make some relatives tired of attending and could be why some stopped going to family gatherings.
Instead, plan to have a family get-together every two or three years. This provides some space but is still relatively close together.
Renting Portable Toilets for the Big Event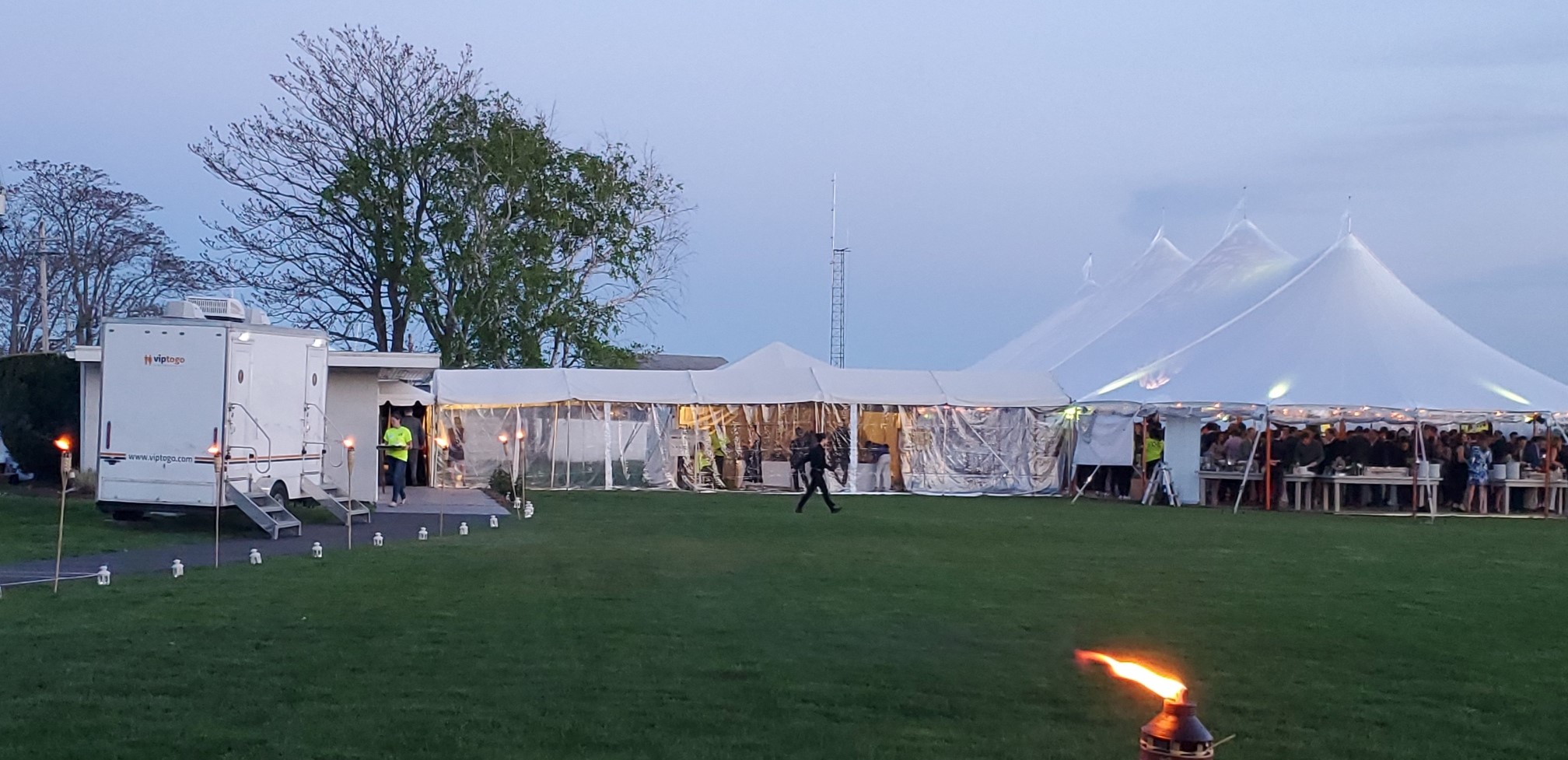 If you're searching for a good portable restroom to use for your celebration, VIP To Go can help. We offer a vast selection of transportable toilets that anyone can use. Whether for a little kid or an elderly family member, everybody can use our devices.
VIP To Go portable bathrooms come with men's, women's, and family rooms. These are equipped with a vast selection of amenities, some of which include:
Trash cans
Sinks
Soap
Mirrors
A hands-free flushing toilet
Linoleum floors
Apart from our basic restrooms, we also offer luxury ones. These include all of the previous features as well as:
Wi-Fi
Fireplaces
TVs
Music players
These features make our luxury restrooms some of the most sought-after in the industry.
During your search, you'll also notice that our high-quality restroom trailers measure anywhere from 8 to 53-feet long. We'll be happy to deliver them to your event and quickly set them up so they're ready to use. If you're still unsure how or whether to use a portable restroom, check out our helpful rental guide.
Planning a family reunion can be exciting but overwhelming. With these tips, you can easily arrange one. VIP To Go's services can also be of use and can help ensure that your event goes as smoothly as possible.
FAQs
Why Are Family Gatherings Important?
There are many reasons for big family gatherings being important. They're not only a fantastic way to meet up with long-lost family members but let you meet new ones! Besides this, they can strengthen your relationships and even let you learn new things about family members and your heritage.
What Do You Do in a Family Gathering?
What is done at family gathering COVID-19 varies. Some families might enjoy visiting a nature preserve and spending time just sitting and talking with each other. Others might like a more action-packed event filled with games and cookouts. Overall, what goes on at a family reunion revolves around your family's interests.
Is it Normal to Not Want to Go to Family Gatherings?
Absolutely. Some might not want to visit a family gather together because they don't feel like going or because of family issues. If you prefer to decline, simply send a quick message to the organizer saying you won't be able to make it.
Is a Rental Toilet Sanitary?
It's key that there's access to a portable restroom during the event. But, despite its importance, some might be hesitant to use it because they fear it could be dirty and unsanitary. This is especially so with family gatherings COVID.
It's a common myth that portable toilets smell and are filled with germs. VIP To Go's portable restrooms are built with this issue in mind. The toilet flushes and the sink turns on and off with the help of a motion sensor. This way, no one has to touch anything. Our porta-potties also use a unique filtering system to ensure that odors don't linger. This keeps things fresh and prevents the need for strong and often toxic deodorizers.
Do I Have to Connect the Pumps Myself?
Unlike other porta potties, ours don't require you to attach any extra hoses or pipes. This is because they're embedded with a large water tank. This stops the need for flimsy connections which can sometimes leak.
Are Porta Potties ADA-Accessible?
VIP To Go offers numerous ADA-friendly porta potties. These include secure ramps to the door and plenty of interior space for users to move around in.
How Many Restrooms Will I Need?
It can sometimes be tough to figure out the correct amount of portable restrooms to use. In most cases, you'll want to have two portable toilets for every 100 people. If you plan to serve large amounts of food or drink or if the gathering will last for a few hours, you might want to add one or two more.
What if I Have to Cancel the Event?
If you have to call off the reunion, make sure to contact each attendee as soon as possible. You'll also want to keep them up-to-date on the next steps and if there will be another one held.
Regarding your rental toilet, don't worry. VIP To Go offers a 48-hour cancellation feature. If you have to postpone the event, simply call us within this time frame and you'll get a full refund.