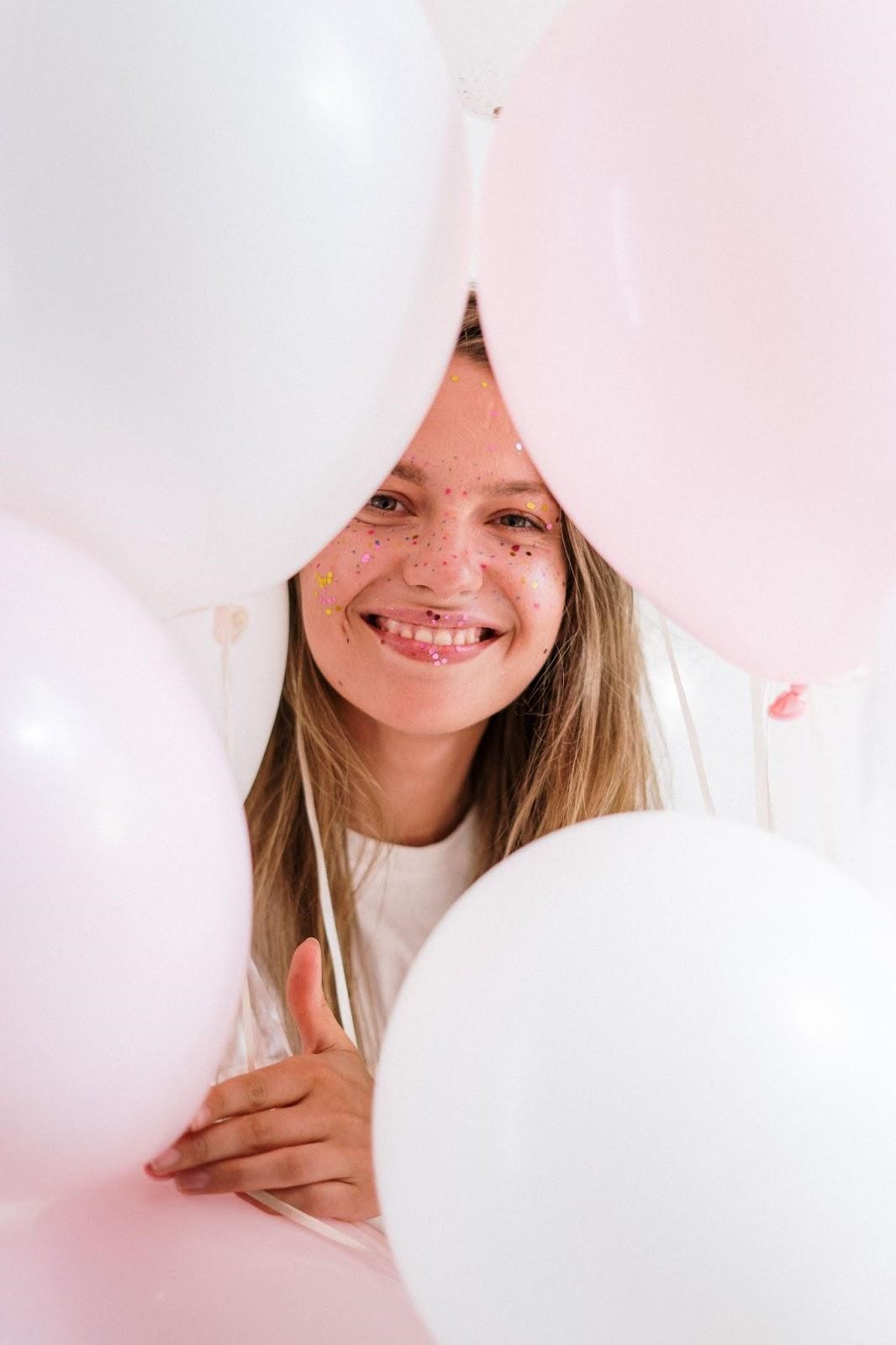 Sweet 16 Birthday Party Ideas
Turning 16 is a special time in your child's life, and a Sweet 16 party for a girl or boy is a great way to celebrate this special occasion. You may be wondering how to make the day memorable. Here are some Sweet 16 birthday party ideas and tips for how to plan the event.
What is a Sweet 16 Birthday Party?
Whether you are looking for Sweet 16 birthday ideas for a girl or boy, the tradition of this important celebration can guide the way. Sweet 16 parties began in the 1930s as a way of marking the age when a girl becomes more social and learns how to be a good hostess for friends and family. This tradition lay dormant during the 1960s and 1970s, but the rise of social media has brought about a reawakening of parties to help young girls feel more confident in their social interactions. The tradition has further evolved to include both girls and boys, yet the significance remains the same.
Pros and Cons of Sweet 16 Parties for Boys
With so much focus on social interactions in the modern world, Sweet 16 parties can benefit boys as much as girls. Young boys may feel more uncomfortable with socializing, and celebrating this stage in life with a sense of independence and individuality can boost confidence. Yet, sweet 16 parties for boys should be adapted to the unique needs of boys. As you try to adapt Sweet 16 ideas for a girl to a young boy, here are some things to consider.
Pros of a Sweet 16 Party for a Boy
Marks an important time in a boy's life
Builds strong social connections at a critical time
Can be adapted to the interests of your child
Introduces your child to the new role of being host to friends and family
Cons of a Sweet 16 Party for a Boy
Calling it a "Sweet 16" party may not be ideal
Boys tend to enjoy being active more than socializing
Having boys and girls at the party may change the overall dynamic
How to Plan a Sweet 16 Party
The first step is to involve your child to come up with some Sweet 16 birthday party ideas. This aligns well with the general intent of the celebration, which is to help your girl or boy feel more comfortable in social situations. Here are some questions to ask.
Would you like a theme for the party?
Who do you want to invite?
What music would you like?
Do you want to do some activities?
Where would you like to have the party?
If your child does not have a theme in mind or struggles with helping you plan, here are some ideas:
Outdoor movie party
Beach and pool theme
Travel theme
Animal theme
Mystery theme
Karaoke theme
Costume party
Scavenger hunt
Once you understand what your child prefers for a Sweet 16 birthday party, you can start to plan the details. A Sweet 16 birthday party checklist can help. Here are the key areas to focus on for a successful and safe birthday party.
Location, including access to portable toilets, electricity, and water
Date (start planning at least three months in advance)
Invitations
Parking
Cake, decorations, and entertainment
Venue layout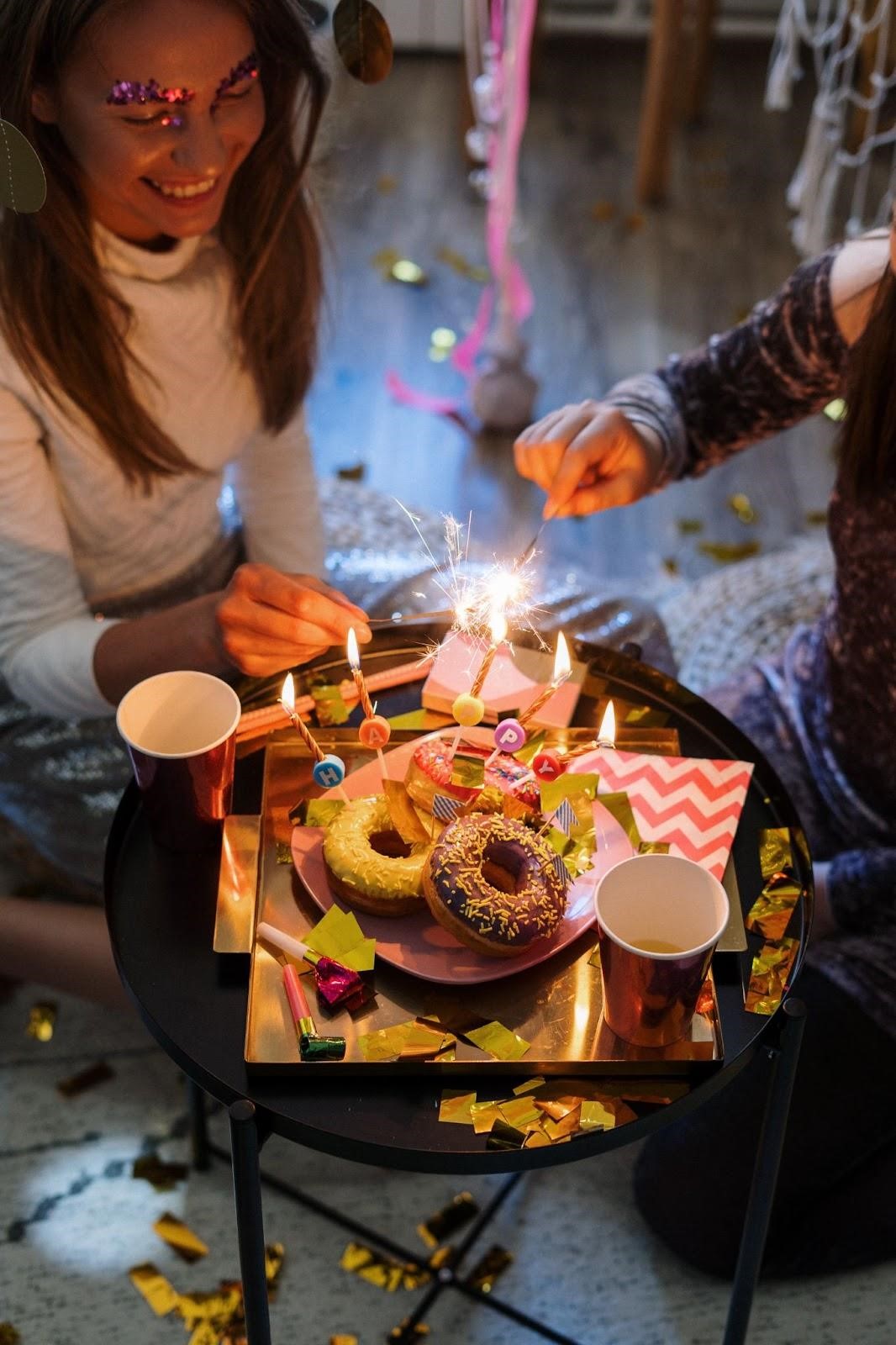 Where to Have Your Sweet 16 Party
One of the most important Sweet 16 birthday party ideas is the venue. Generally speaking, you can have the party indoors or outdoors. Being outdoors has plenty of advantages. The kids have room to move around and interact, and you can feel at ease knowing that your home will stay clean and orderly. Outdoor events also allow the social distancing that is needed during COVID-19. If you like the idea of a Sweet 16 outdoor party, consider the time of year when choosing a venue. You won't need as much shade in the spring compared to summer. If you do plan a Sweet 16 birthday party in the summer, make sure to have access to air conditioning and plenty of water. Fall is another great time because the temperatures outside are more comfortable. Winter outdoor Sweet 16 parties can be successful if you limit the amount of time outdoors and make sure that everyone dresses warmly. Make sure to have adequate portable bathrooms on site for your party.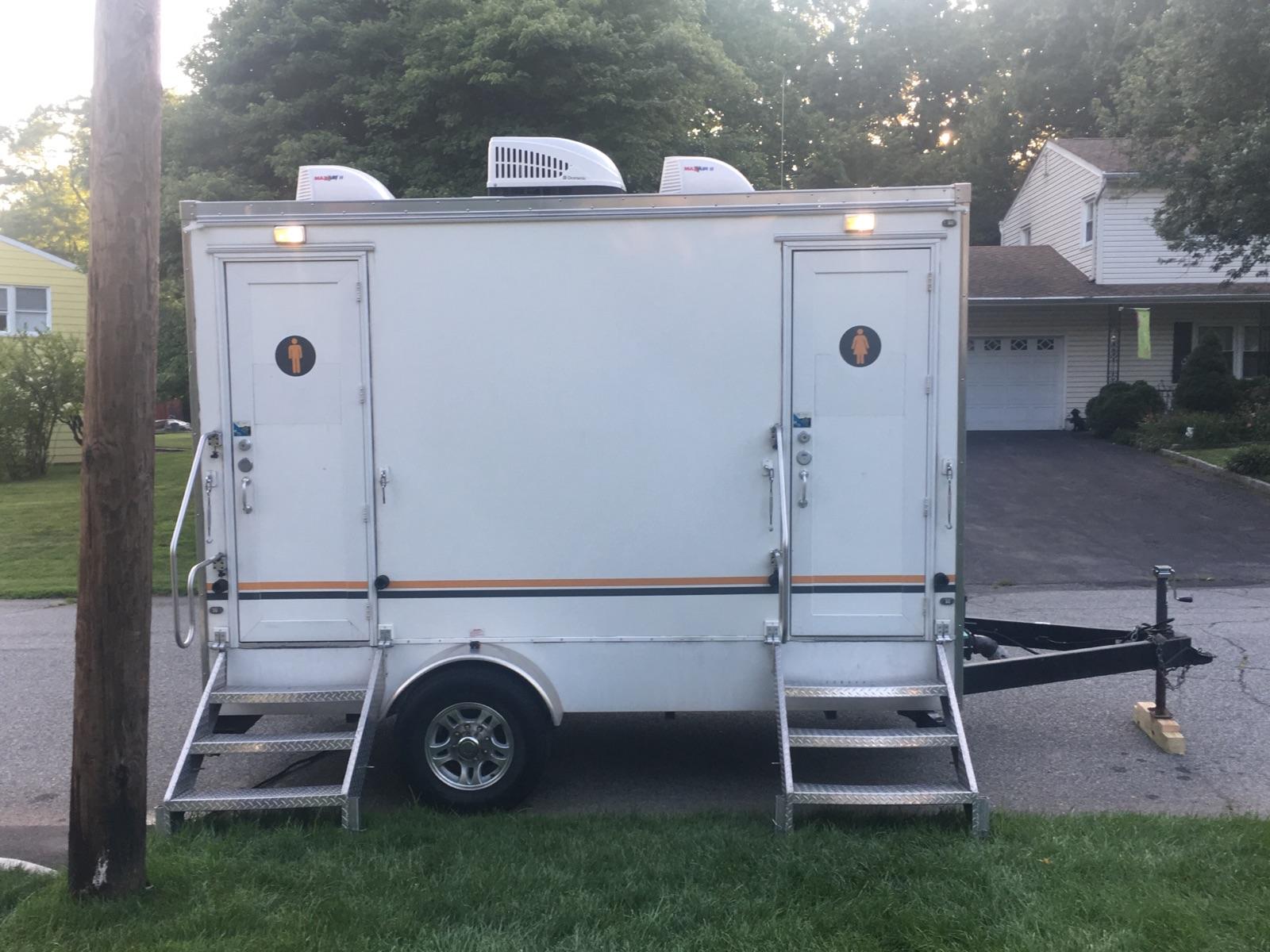 For backyard Sweet 16 party ideas at home, consider how much space you have. If you have a swimming pool or grill, these can be used for the eventmake that the centerpiece of your Sweet 16 backyard party ideas. It's a great opportunity to come up with some creative Sweet 16 party theme ideas, such as a pirate and treasure hunt theme, survivor theme, beach theme, or surfing theme. Give guests access to restrooms with a luxury bathroom trailers. Portable restroom trailers offer convenience, and you can find styles that do not take away from your Sweet 16 party decorations.
If you are looking for Sweet 16 party ideas during COVID, COVID local, state, and federal public health guidelines should be considered for any type of party that you are planning. C, and children may not be vaccinated or feel comfortable being around others. Some really good Sweet 16 party ideas at home during COVID are You can host a web partyweb parties. Make small bags that contain party favors and items for activities and games during the web party, and send these to the children about one week before the event. Even you won't be able to have a venue for a remote party, you can set up a contest for the children to see who can find the best background during the web party and give awards for the best Sweet 16 party decorations ideas., and even send party favors and bags to your children's friends for games.
Cost of a Sweet 16 Party
How Much Do Sweet 16 Parties Usually Cost?
Budget is a consideration when you are coming up with Sweet 16 birthday party ideas for a girl or boy. The average cost of a simple Sweet 16 party , such as a sleepover, is about $300 to cover food. Sleepovers with movies and popcorn are wonderful Sweet 16 party ideas on a budget. For a boy, Sweet 16 party ideas on a budget can include backyard camping. The range can go up to $25,000 or more, depending on how lavish you want the event. Mid-range can be about $6,500 for 100 guests, including catering and a new outfit for the birthday boy or girl. Girls love having special Sweet 16 dresses, and boys will also love to buy new outfits for their special day. If you have a limited budget, you may need to get creative. Have your child help with making party favors and bags, and you can even make your own cake if you have a strict budget. For outdoor events, you can find outdoor restroom trailers for any size budget.
Bathroom Trailers for Your Sweet 16 Party
Backyards, water parks, local parks, and amusement parks are all great Sweet 16 birthday party ideas for a girl or boy. Safety and hygiene should be among your priorities for any of your Sweet 16 birthday ideas. VIP To Go can help! We offer a range of outdoor restroom trailers, from high-end luxury units to clean, comfortable, basic trailers. All of the units have running water, individual stalls, urinals, AC and heat, paper products, cleaning services, and more. Our service helps to simplify your planning and management of the event. We can even visit your venue ahead of time and help you find the best layout for the number of guests and the planned activities.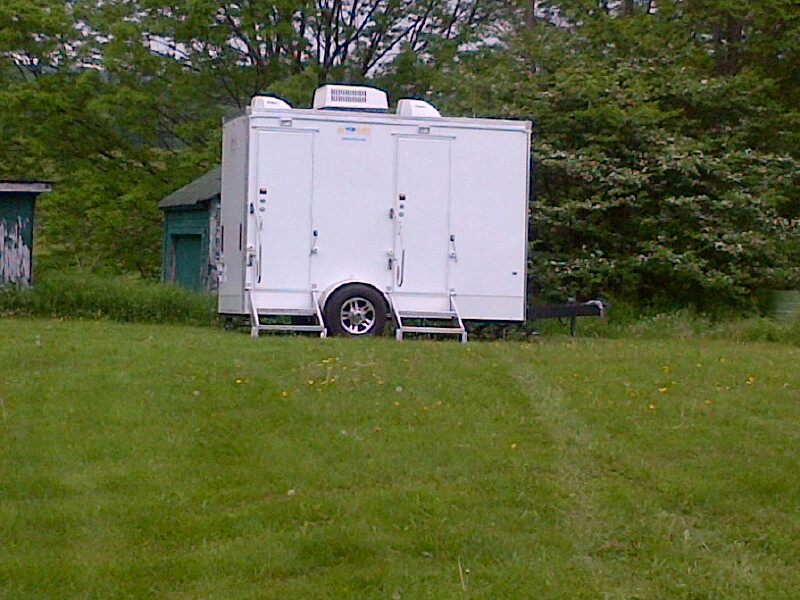 FAQs
What should I have at a Sweet 16 birthday party?
Your Sweet 16 birthday party ideas should include food, water, restrooms, electricity, seating, decorations, parking, and entertainment. Make sure to have separate stations for food and beverages that are close to the seating area. Portable toilet trailers should be set up away from the food area, yet convenient for your guests. You also need to find the best size and aesthetic of a bathroom trailer for your party. If you are having a party for 100 to 150 guests, a two-station bathroom trailer is adequate. For larger events with 200 to 399 guests, plan to have a sink trailer and a five station portable restroom trailer. You may also need to have an ADA-compliant restroom trailer onsite.
What is a traditional Sweet 16 party?
Some of the more traditional Sweet 16 birthday ideas for a girl or boy are:
Lighting candles and tell stories for each age represented
Father-daughter and mother-son dances
Passing along family heirlooms
What are some ideas for Sweet 16 cakes?
Some of the best Sweet 16 birthday party ideas for a girl or boy involve the cake. You can hire a local cake decorator to create an extravagant themed cake for your child. Be sure to involve them in this process as much as possible, unless you want the cake to be a complete surprise. If you are on a budget, make some cupcakes. You can even have the guests do their own decorating as an activity during the party. Clean up is easy when you have a portable bathroom trailer or sink trailer onsite.
Planning a Sweet 16 Party? We Can Help!
When you are ready to start planning your Sweet 16 birthday party, VIP To Go is here to help. Whether your venue is indoors or outside, our luxury porta potty rentals provide the safety and hygiene that your guests need during the entire event. We have units for every budget and setting, including elegant styles, contemporary styles, and sleek styles. We can meet with you at your convenience, and even look over your venue to find the best place to set up. During the event, we take care of restocking soap and paper products, such as toilet paper and paper towels. We also clean the trailers regularly during the event.
Read More About Restroom Trailers
Restroom Trailers for Weddings
Nice Porta Potties for Weddings
Restroom Trailers for Safety and Hygiene
Restroom Trailers Myths Debunked