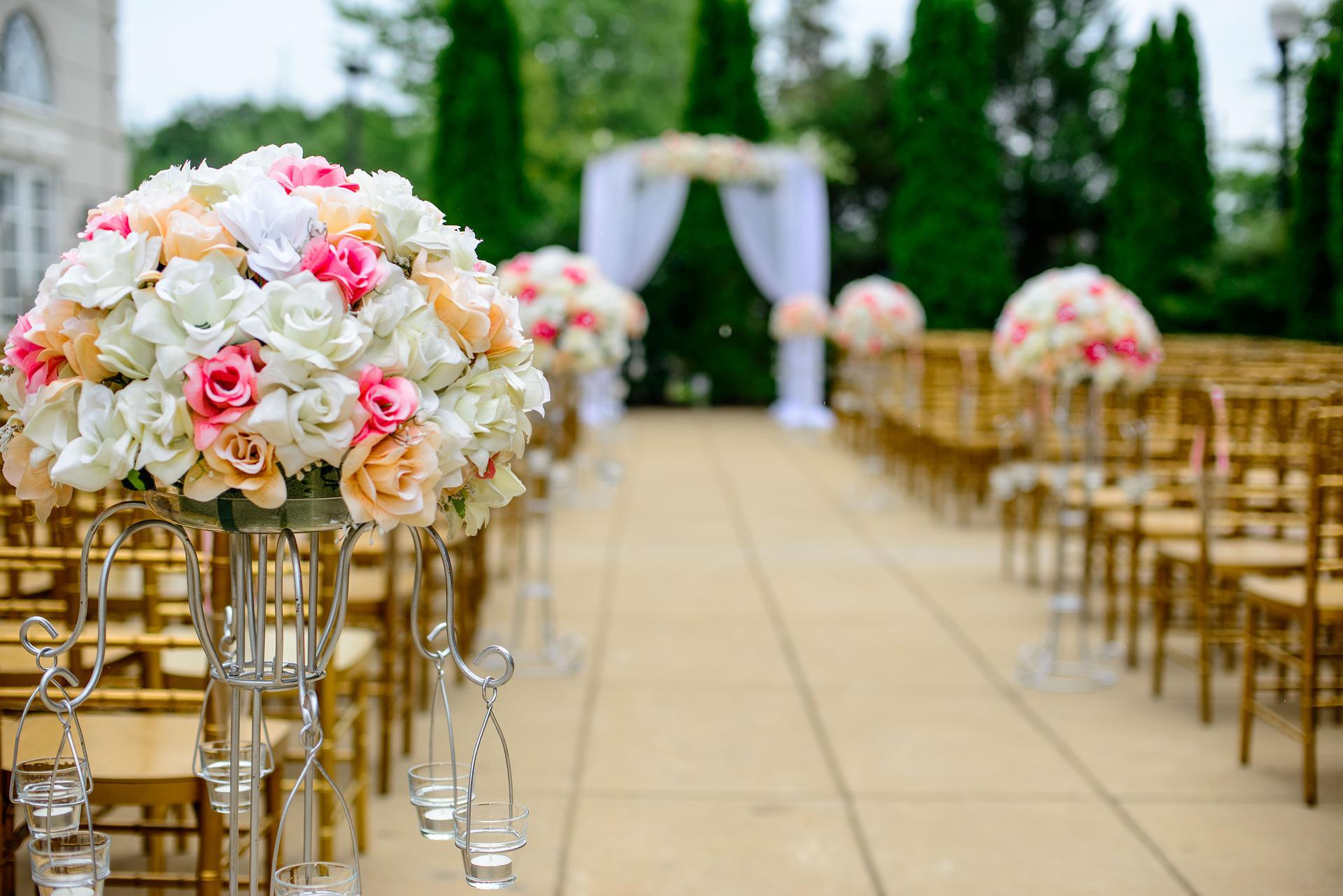 How to Choose the Best Wedding Planners in Florida
Congratulations! You have a wedding coming up. And you're dreaming of an event that is just perfect on every level. To help with the arrangements, you'll want to choose a competent wedding planner that can handle every detail perfectly, without any stress on your plate. But with so many wedding planning services and wedding planners in Florida vying to help you, how can you narrow down your options to make the best choice?
Wedding planning, like any full-service party planning, can be a time-consuming task. From choosing the wedding venue to planning a guest list to deciding wedding colors, it's easy to miss out on the smallest details that can dramatically affect your wedding. And that's why you need the services of the best wedding planners in Florida to take care of the planning process and make your wedding perfect.
Without a doubt, wedding planners are pivotal to the success of your wedding. But choosing the best wedding planners in Florida is a tricky business. You don't want to end up with a planner who doesn't know what they're doing. You want someone who will put their heart and soul into your big day, and you want to trust that person with your wedding.
Since getting the perfect person for your wedding event planning Florida is not as easy as it seems, here are some simple tips that can help narrow down your search for the perfect wedding planner Florida.
Five Things to Do When Choosing a Florida Wedding Planner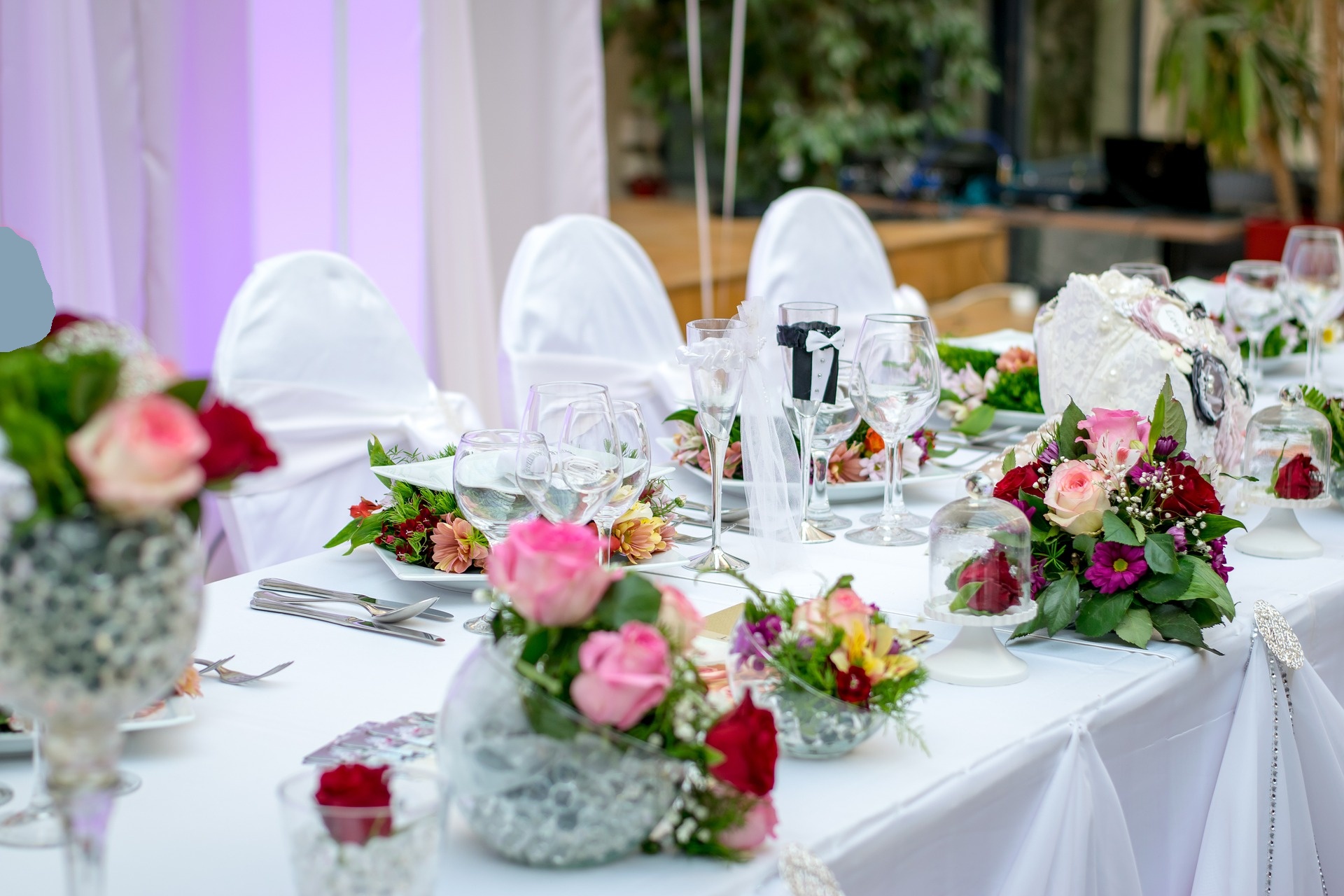 There are so many types of wedding planners out there, and it's hard to know where to start. How can you choose someone who will be able to handle your big day and work with you on the things that make your wedding memorable? Can they make special moments truly special? Here are five reliable ways you can narrow down your options to choose the best wedding planners in Florida.
Choosing personal recommendations and word of mouth over written advertisements is one of the best ways to get a good feel for what kind of person your wedding planner is and what their capabilities are. Friends and family are great at giving feedback, so don't be afraid to ask them what they think about any potential planner they might know!
If you have attended a wedding that you thoroughly enjoyed, you can try to ask the couple to link you with their wedding planner. You can also just ask a friend or relative who has used a particular wedding planner before, what their experience with their planner was.
People's experience with wedding planners can be a good indicator of what kind of service such a planner can provide. You can also streamline your search for wedding planners by finding someone who has planned a particular type of wedding, like a beach wedding.
When meeting with potential wedding planners, ask to see portfolios of past events they've worked on. This will give you a sense of the level of events they've produced, which will help inform your decision-making process.
A portfolio visually illustrates their skillset well enough to give you a sense of what kind of work they produce. So, be sure to ask to see their portfolios or take a look at their online portfolios or resumes.
If they seem like someone who would be able to handle all of your needs for a warm, inviting, and captivating wedding, this can add confidence to your decision to work with them. It's probably unwise to choose a wedding planner that does not have a robust lineup of portfolio images on their website or social media platforms.
When on the hunt for the best event planning services, you'll likely make the "event organizers near me" search. This is because a planner from your area will know the local options best. So, if you stay in South Florida, you should consider using wedding planners South Florida and not necessarily planners from other areas. More specifically, if you're in Miami, it's best to hire one of the top wedding planners Miami and not one from Fort Lauderdale. And if your wedding will be in Fort Lauderdale, then go to one of the wedding planners in Fort Lauderdale.
A planner from your area will know the most important details about the venue and vendors that service your area. For example, wedding planners in Miami who primarily service that area can provide guidance and recommendations based on their vast experience, whereas, a wedding planner in Fort Lauderdale can easily tell you the best or most reliable local catering services to use; the best interior decorators in the area; what transport services to use, etc. This may not be true if you choose a wedding planner from outside the area who has to start selecting from vendors they haven't used.
Since you can get the most out of the services that are available in your area, you don't have to spend extra to bring someone from another area to help.
It's important to take your budget and price range into consideration. If you don't want to host a wedding and spend years paying the bills from a single event, the best wedding planner in Florida is the one that fits your budget.
So, decide early on if you want a budget or luxury event as it is key to selecting the best Florida wedding planners that match your budget. Whatever event level you choose, be sure that your wedding planner can host an event where guests are treated like royalty or feel like they are part of something special.
When working on obtaining comparative pricing, it is also important to take into consideration the pricing structure of your potential wedding planner in Florida. Does this firm offer all-inclusive packages or are there additional costs involved if you need additional services such as videography or photography? If there are additional fees associated with their packages, it would be wise to get a full disclosure of the additional costs and to factor them into your budget before signing any agreements.
While virtual communication or phone calls are a perfect starting point, they might not be enough because you can only go so far. So, when it comes to picking the best wedding planners in Florida, you need to meet them face-to-face and see if they're a good fit for you. This way, you can get a better feel of their personality.
That said, a good wedding planner will want to get to know you and your new spouse-to-be on a personal level. They will want to meet up with you and spend time getting to know the two of you before they start working on your wedding.
There are other advantages to meeting up in person with your wedding planner. For example, you can see just how creative, patient, and adaptable they are in person. You can also see how empathetic and accountable they are and their level of attention to detail. Be sure to also ask them specific questions to see their strengths in that area and notice how they reply to you. If they strongly exhibit traits that you dislike, you can save yourself much heartache later on by having become aware of their shortcomings upfront.
VIP To Go: Vendor of Choice for the Best Wedding Planners in Florida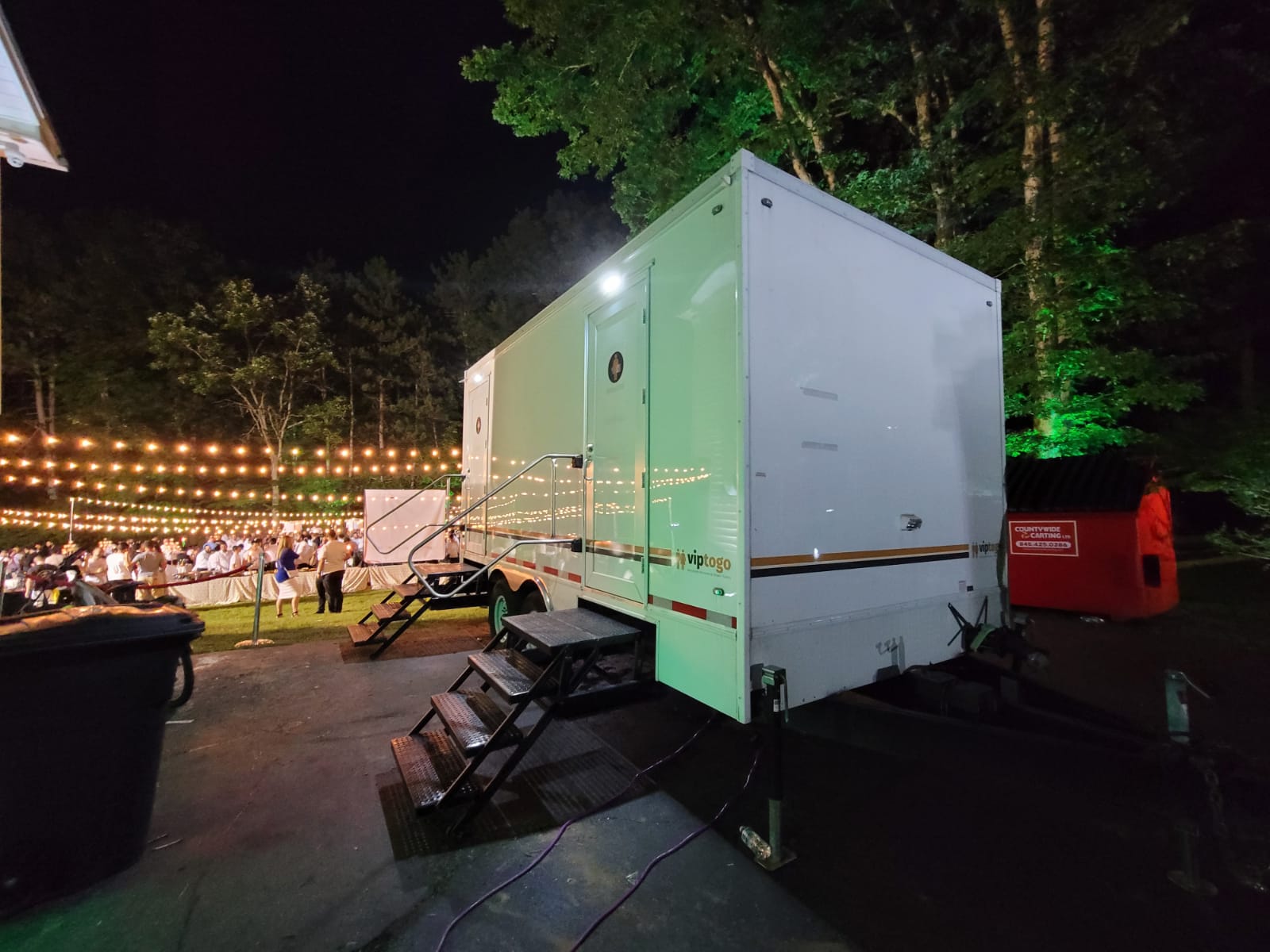 When trusted Florida wedding planners plan your wedding, you can always take their recommendations for the best South Florida wedding photographers, the best venues, the best catering services, and so on. This also holds true when it comes to choosing the best rental company for portable toilets for events. And the best wedding planners South Florida and other cities and counties in Florida choose VIP To Go.
Every feature of our restroom trailers is pleasing. Our restroom trailers are made with just the finest premium materials and they come with high-end amenities like heaters, air conditioning, a sound system, mirrors, generous counter space, and lots more. But there's more! We can also help you customize the trailers to fit the needs of your high-end events, such as bespoke wrapping to match the theme of your wedding, color scheme, luxury wedding design and so on! We can also arrange for a bathroom attendant to maintain the restroom for the duration of the wedding.
At VIP To Go, we offer the best event portable toilet rental services for weddings, parties, and other special occasions. We are the preferred choice when it comes to bridal showers and wedding restroom needs because we understand the level of comfort and style that is important to brides, grooms, and their families and friends. In fact, when we exhibit at bridal shows in the Florida area, we roll in a real luxury restroom trailer to showcase the type of experience you'll get when signing up with us! This is because seeing the upscale experience our trailers exude in real life can instantly dispel any concerns the wedding hosts may have about a bathroom trailer that is not up to standard.

When organizing a luxury event there will always be a need for luxury trailer restrooms. That's why during luxury event planning, the best luxury event planner always remembers to include a luxury porta potty trailer. And VIP To Go understands the assignment. That's why our luxury bathroom trailers are the best option if you're looking for unique and trustworthy luxury bathroom trailer rental services!
When on the hunt for a luxury restroom, you will probably want to know the luxury restroom trailer rental cost. At VIP To Go, we do not just offer the best units; our units are also reasonably priced!
You may also be wondering, "How many toilets do I need for my event?" or "How many portable toilets per person at the event?" At VIP, we offer a wide variety of station sizes and styles that can accommodate your needs. Our 2 station restroom trailers are ideal for 100–150 guests, our 3 station restroom trailers for 150–250 guests, our 5 station restroom trailers for 200–399 guests, and so on.
One good thing is that we can provide any number of toilets per person per event, and our services can be trusted. We have a stellar reputation among the best wedding planners in Florida and our team is always ready to help you create a memorable experience for those who attend your event!
It's your wedding—relax and enjoy it while we handle your Florida restroom needs!