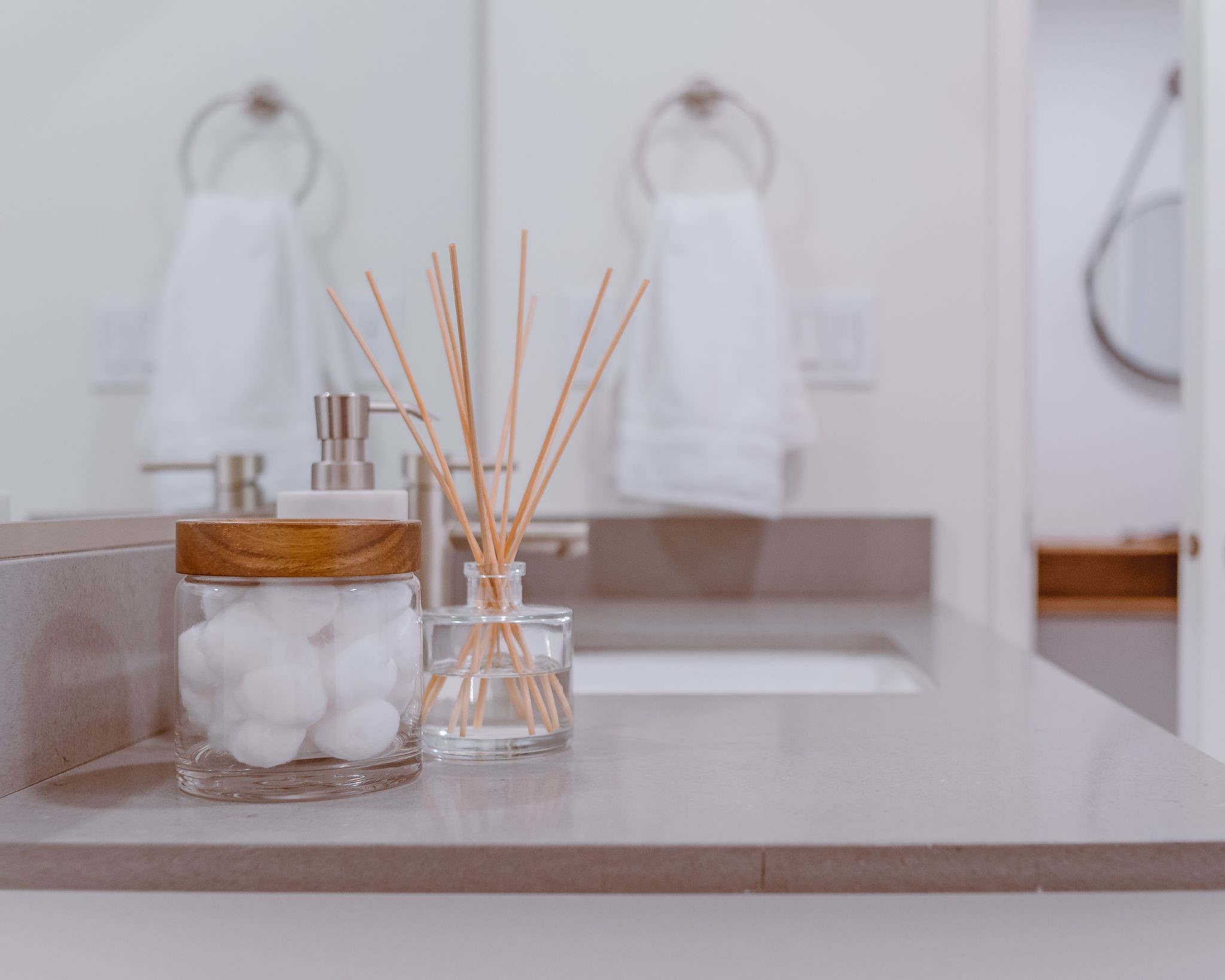 Portable Bathroom Attendant for Weddings and Events
When you're in charge of planning an outdoor event, there's a huge amount of details you have to take care of. There's a theme, guest list, food, entertainment, decor, and so much more that goes into pulling off a well organized event.
One often-neglected-yet-very-important part of event planning includes making sure that your guests have enough restrooms on-site. A need to heed nature's call when there are no restrooms in close vicinity pretty much means setting your guests up for misery.
If your venue doesn't have enough bathrooms to accommodate the size of your expected crowd, you can arrange for portable bathroom rentals for the duration of the event. Portable toilets give you lots of flexibility in terms of providing restroom options. You can rent small, 2 unit restroom trailers, or larger restroom trailers with as many as ten units in the trailer.
What your guests will really appreciate in a restroom, though, are the extra touches. Your guests can either just take care of their business, or they can be wowed by a luxury restroom interior, fresh scents,  neatly arranged piles of towels, and the like.
One extra that guests will absolutely love is a bathroom attendant at the restroom trailer. Why do bathroom attendants for restroom trailers mean so much to guests? Bathroom attendants can be a big relief when it comes to ensuring comfort for guests, and peace of mind for yourself.
You don't want guests coming up to you in the middle of the event, complaining that there's no toilet paper or soap in the portable bathroom, or that there are spills which need to be cleaned up! You have an event to manage; you don't want to be busy managing the restrooms.
Trained portable restroom trailer attendants from reliable restroom services are on call throughout the event to ensure that your guests have clean portable restrooms, and that the portable restrooms are well stocked with toiletries. They will also wipe down sink and counter surfaces every so often, as well as toilet seats, door knobs, and other high-touch point areas. This is especially important in an era which is highly conscious of germs, hygiene, and personal safety. Bathroom attendants can also help reduce queues by directing traffic, assisting users who need help, and making sure that all guests have what they need.
What Services Do You Get When Hiring Bathroom Attendants?
A well-trained bathroom attendant can:
Replenish bathroom accessories as needed
Clean surfaces between users
Wipe up spills
Monitor queues
Provide on-spot assistance regarding restroom usage
Alert event organizers about foul play
What do Bathroom Attendants Do?
A bathroom attendant, commonly known as a toilet or restroom attendant is a cleaner or a caretaker for a public toilet. When you rent portable bathroom trailers for weddings, concerts, dinner parties, or any other event, you want to know that your guests will be well taken care of throughout the event.
Bathroom attendants maintain the facilities by restocking items such as soap, toilet paper, and towels all throughout the event. This is a means of preventing your guests from an uncomfortable situation of finding themselves in a bathroom without toilet paper, or staring at an empty soap dispenser after using the toilet, etc.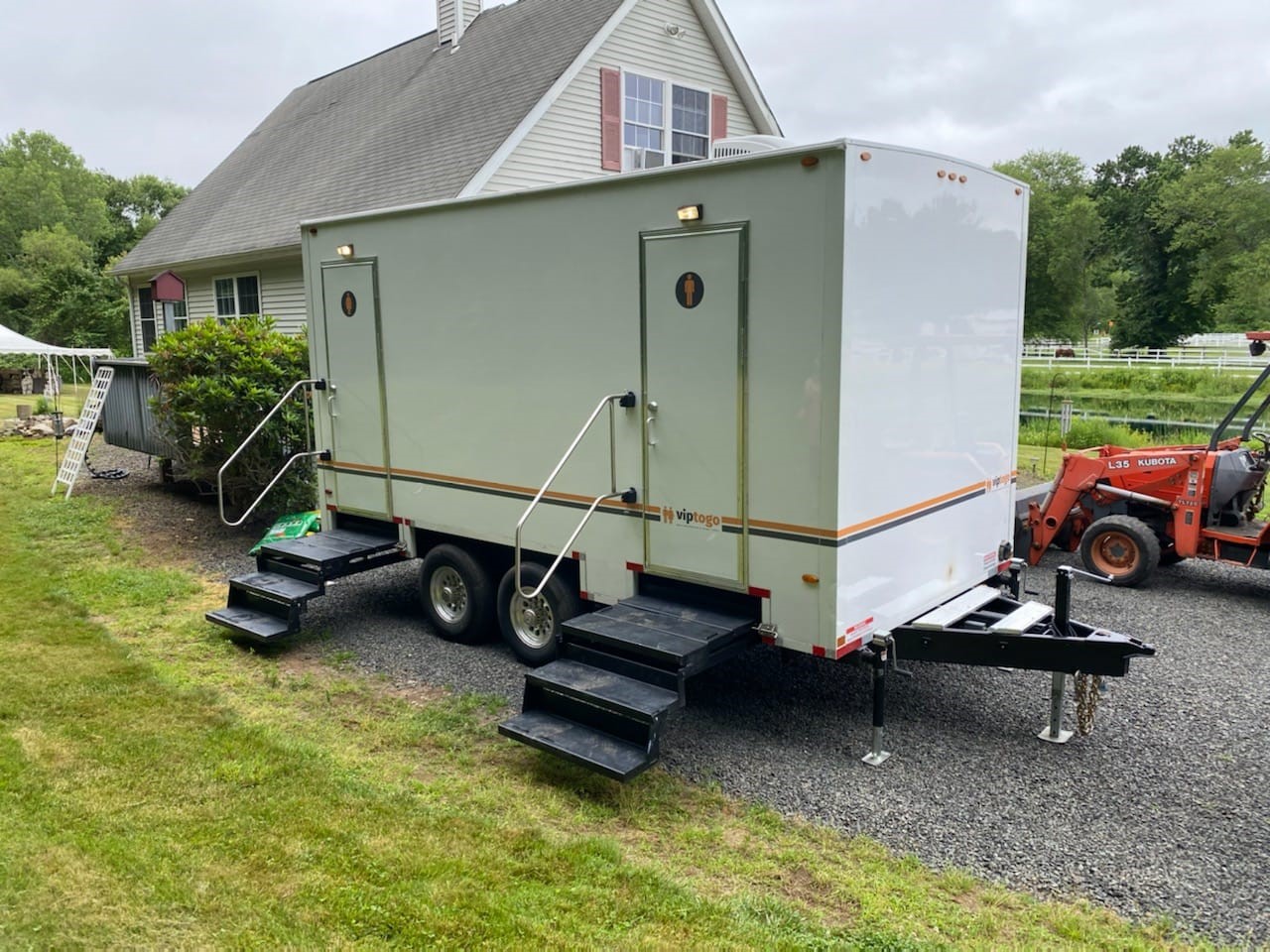 Do Portable Restrooms Need Bathroom Attendants More Urgently Than Regular Bathrooms?
While having an outdoor event is exciting and fun, it entails an array of challenges. Keep in mind that as a responsible host, it is your foremost duty to keep your guests' needs in mind —  and portable bathrooms are an important consideration.
When it comes to making every guest feel "taken care of" and relaxed, portable bathrooms with attendants can play a vital role.
In many public bathrooms, you may find cleaning staff in the bathroom area. There is no reason why outdoor bathrooms — which may get even more exposure — shouldn't have regular cleaning staff as well.
Though it is important to make sure that all public restrooms you use are hygienic and safe and have bathroom attendants, portable restrooms may have more of a need for them. A nice porta potty rental with an active bathroom attendant ensures your guests receive much-needed restroom conveniences  such as spic and span restrooms, stocked sanitary items, and working toilets and sinks.
How Portable Restroom Attendants Have Evolved During and Past COVID
Demand for mobile restrooms has changed during the COVID-19 health crisis because there has been a noticeable uptick in sanitation and hygiene. People want to spread crowds over more space so that they can keep their distance from one another. As a high density of people use the porta potty rentals, people are now more conscious and concerned about cleanliness and sanitation.
Also, the outdoor activities are reviving after a long halt,  and there are more outdoor events than indoor events. You may have noticed a rebound of events like concerts, fairs, and weddings. With that comes a high demand for fresh and clean portable restrooms on various sites.
People are also more conscious about general cleanliness and hygiene, which is why bathroom attendants are a welcome sight for guests at events. There can never be too much of a good thing like cleaning.
Cost of Bathroom Attendants
"How much does it cost to hire a bathroom attendant" is perhaps on your mind if you're planning to host an event. Bathroom attendant costs typically depend on factors such as the number of restrooms at your event, as well as the amount of guests who will be using your restrooms.
You can hire just one bathroom attendant for a small three-station trailer, which comes with 2 bathroom stalls with sink, stall, and mirror. But if you want to organize a  grand-scale event, you may need more attendants for multiple restrooms. Please reach out to VIP To Go to find out current pricing on the cost of hiring a bathroom attendant. The size of your event, duration of event, and the amount of bathroom attendants present will factor into your total costs for restroom attendants.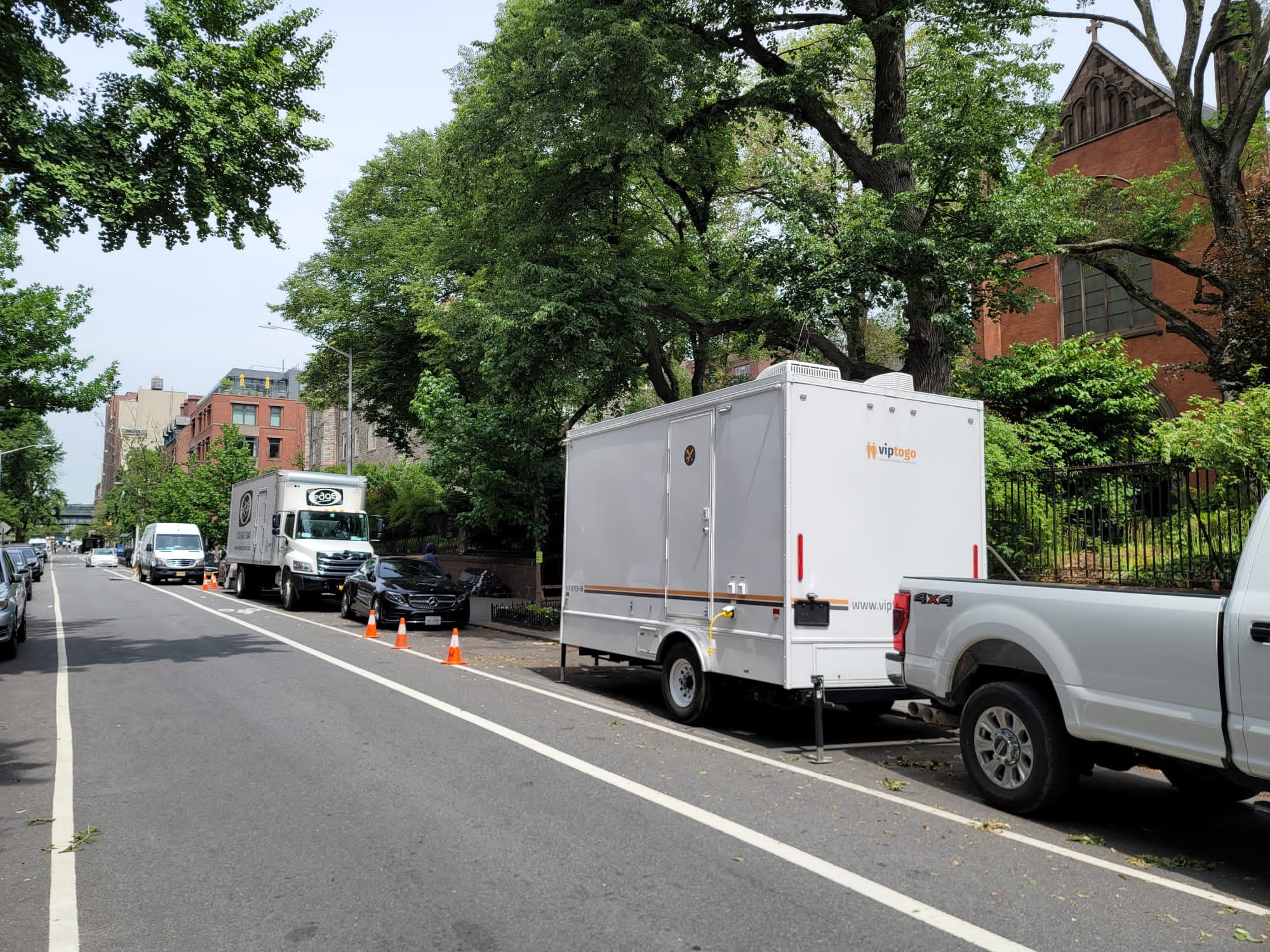 VIP To Go Bathroom Attendants
VIP To Go specializes in offering affordable and luxurious onsite portable bathroom solutions, as well as competent bathroom attendants. At VIP To Go, we understand that anyone who uses a high-end porta potty in an outdoor event expects it to be well-managed and cleaned.
And that is why we offer our customers the option of hiring bathroom attendants when renting restroom trailers. They will sanitize the restrooms, sinks, and toilets for your event.
With VIP To Go's bathroom attendants, your guests don't have to deal with any unexpected issues when using the restrooms.
Having a quality bathroom attendant service from VIP TO GO is another way to show your guests or attendees that their comfort is your utmost priority. Your guests will not have to wave their dripping hands to search for the towel or dryer. They get a clean portable bathroom with an attendant who is ready to help them with anything they need. Thus, a trained and competent bathroom attendant can be of great help when you hire a portable rental for your outdoor event. Our well-trained bathroom attendants ensure that no trailer is missing towels or toilet paper, there is plenty of soap in the sink area, and restrooms are spick and span.
Whether you're hosting a grand event or a small gathering with a high-end feel, a fancy restroom trailer along with a bathroom attendant from VIP GO TO will leave an impression on your guests.
Reserve your restroom and bathroom attendants with VIP To Go. You can either book your restroom preferences on our user-friendly quote and book system on our website, or you can reach out to us at 877. 564. 6977 or info@viptogo.com. You can also chat with our agents on the website 24 hours a day to get answers to your restroom questions.
FAQS
Do bathroom attendants have to be qualified?
Bathroom attendants are the part of the cleaning team who takes care of cleaning toilets to maintain hygiene levels. While they don't need certification, they are generally well-equipped in noticing small details. This allows them to pick up on dust in the corner, spills in behind doors, and a low running supply. Additionally, most bathroom attendants are aware of all hygiene and sanitization standards and compliance measures.
Should I tip the bathroom attendant?
While there are no mandatory tips for bathroom attendants, and most bathroom attendants will not expect you to tip them, it is always nice to go the extra mile and show appreciation to someone servicing you.