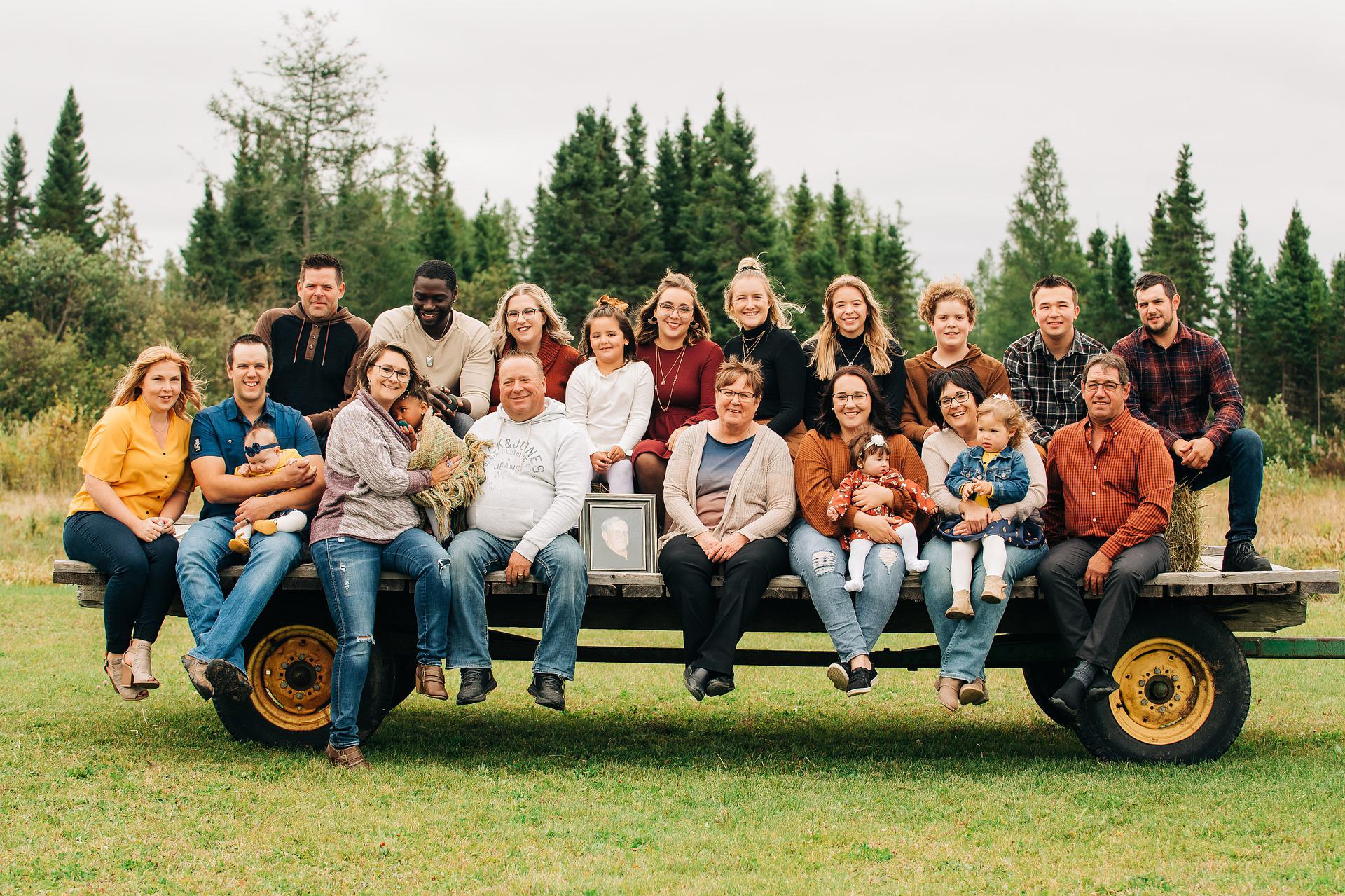 How to Plan a Family Reunion in 9 Steps
Family is the most important thing in life – a reality that we've come to appreciate more so than ever in this day and age. But trying to connect with family members, especially if you're spread out across the globe or have an extra-large family, can be challenging. The best way to embrace family and engulf yourselves in a shared family history? A family reunion.
Family reunions are marvelous shindigs where the whole family can get together and simply enjoy each other. Whether you keep it simple with a backyard party with chairs, tables, music, and pizza or go with a lavish event at an event center with oodles of activities, it's sure to be a grand time – grand family time, that is.
However, the thought of pulling off a family reunion can be challenging. That's why this article is here to make it easy. Below are the ten steps to plan a family reunion, plus some essential dos and don'ts to make the occasion go right.
How to Plan a Family Reunion: Step By Step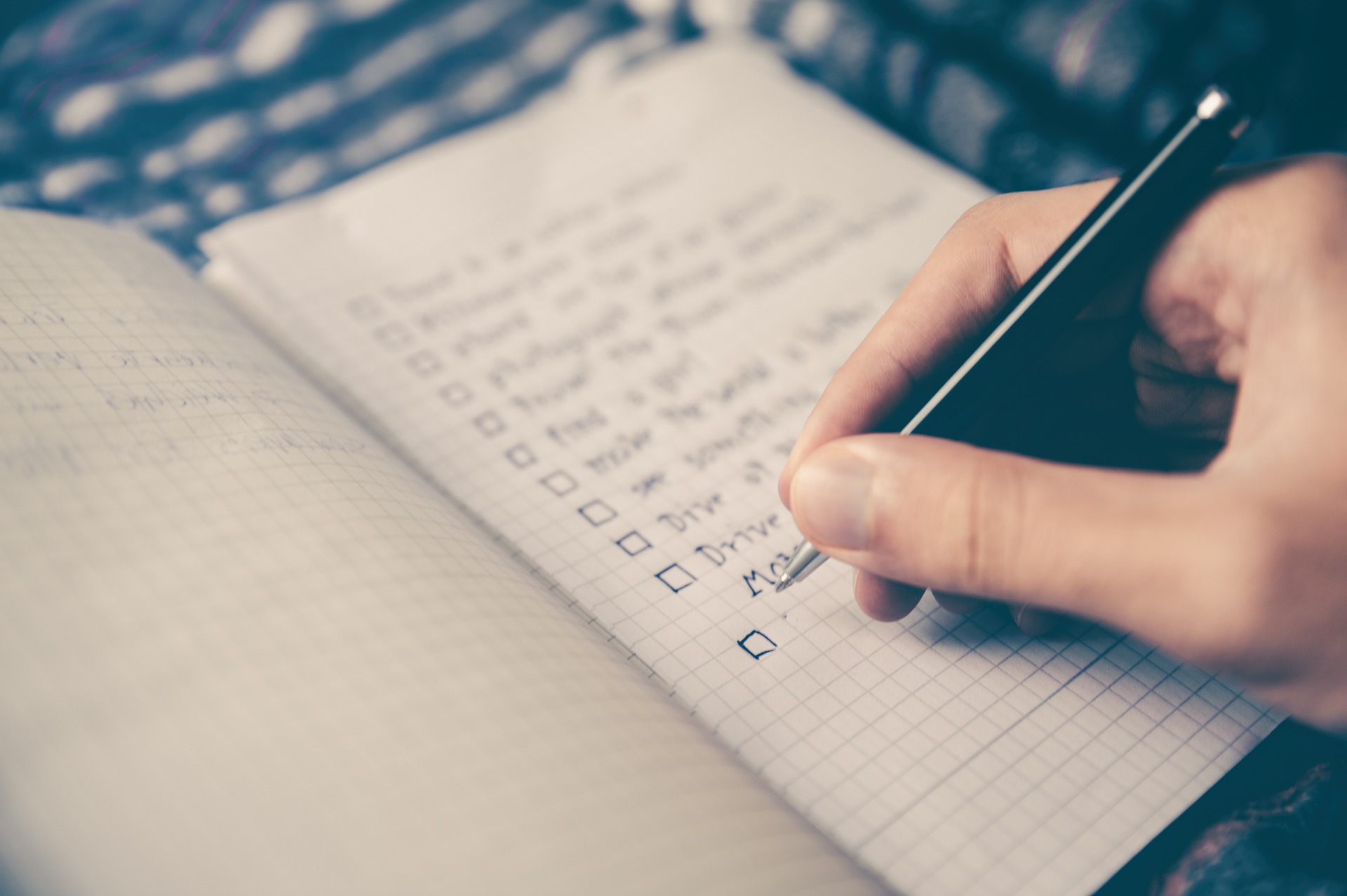 Although planning a big family gathering can be daunting, it doesn't have to be. With a step-by-step family reunion planning checklist to follow along with, you can successfully create a reunion time that's "one for the books."
1. Make Sure Everyone is on Board
There's no sense in figuring out how to plan a family reunion if you don't have buy-in from the extended family. Before digging in, it's essential to contact family members and see who is on board. Then, you can ask for any input, such as location, date, and activities. Getting the whole family involved can only lead to one thing: more fun and engagement from everyone.
2. Create a Budget
A family reunion cost can be quite high, especially if you choose a luxurious location, fancy fare, or other expensive extras. While this might be fine for some budgets, it's not acceptable for all. Create a budget and stick to it – this will ensure a happy ending.
3. Delegate Jobs to Family Members
Trying to mark off all the boxes on a family reunion planner checklist on your own is possible, but it will be quite an undertaking. It's better to get the family involved. Not only will this take less stress off of your shoulders, but it will give the family a chance to work together – only bringing all of you closer before the event.
4. Choose a Date and Time
The second box to check on your "planning a family reunion checklist" is when and how long the family tree party will take place.
First, decide on a date that allows everyone to be able to attend. For example, you might consider smack-dab in the middle of summer as students and some careers have a break. You might choose another holiday, such as Thanksgiving, Christmas, Hanukkah, or as a mid-winter event.
Second, decide how long the event will be. Some families stick to a single day of celebration, while others engage in a full-fledged week or weekend of fun.
5. Choose a Location
Next up in the family event planner is where to hold the event. There are plenty of options. However, most family parties are held outdoors, so there is plenty of space. For example, some may have it at a campground, in a National Park, or by the beach.
At this point, decide whether you'll let the venue "do the talking" when it comes to decorations or if you'll do your own. DIY family reunion decorations can include hanging pictures or one of many adorable family reunion centerpiece ideas.
Are you looking for safe and inexpensive family reunion ideas? Consider going virtual!
6. Send the Invitations
Now that you have the two most important things checked off of your family reunion planning checklist – the family reunion time, date, and location – it's time to get into the fun parts! Start by sending off invitations to your attendees.
If you want to take things to the next level, consider making a family reunion website. Family reunion websites can have all of the essential info, RSVP links, plus some other nuggets of family info that guests will love to read about (plus lots of must-see family photos!).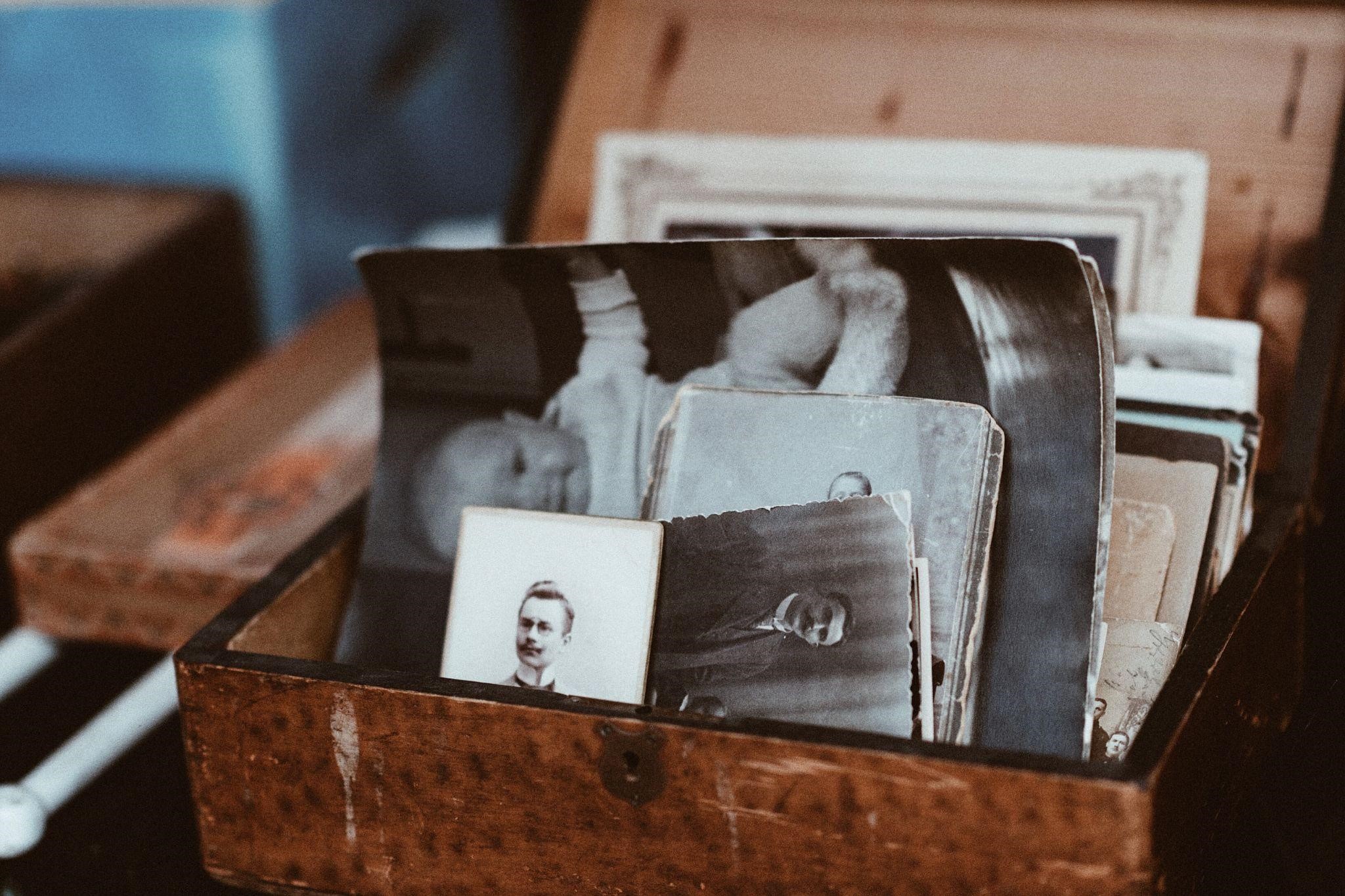 7. Create the Menu
A family get-together will need food, especially if it's going to be longer than a few hours. When it comes to planning the menu, there are lots of choices. You can keep it simple by ordering pizza or grilling with the fam bam. Or you can make it a lavish catered affair with lots of options to appease every family member's appetite.
Another great choice is to get some inspiration from your heritage. Whether your family is from Africa, Europe, Asia, or another country, you can serve dishes inspired by your "native land." Not only will it be delicious, but it will be a learning experience and bonding period as well.
8. Plan the Entertainment
The final part of your family reunion planning guide is planning the entertainment! After all, while sitting around chatting as a family is wonderful, activities will keep everyone excited and occupied throughout the duration of the event.
●       Icebreaker Activities
Some families haven't met before, and that's a-okay. But you will need to add some icebreaker activities to your reunion planning checklist. Icebreaker activities can range from silly games like telephone and trust fall to more memorable activities like adding a photo and description to a family photo album or adding names to a family tree.
●       Joint Activities
There is so much fun to be had at a family reunion! Consider adding some of these activities to your family reunion schedule of events:
Baby photo guessing game
Talent show
Silly family photos (there are many family reunion photo ideas – for example, everyone could dress with a theme like the 70s or pirates)
Egg and spoon race
Show and tell with family heirlooms, photos, etc.
Sports
Family recipe bake-off
9. End the Night with Keepsakes
Now you know how to plan a family reunion and make it memorable. But while you'll have the memory and the photos to help you remember this incredible day, you will want to surprise your family with keepsakes they can cherish forever.
Some ideas include: a family cookbook with tried-and-true hand-me-down recipes, customized t-shirts, bags, quilts, or mugs, with everyone's names and last names or some kind of "creative" name or logo that resembles your family, or an extensive photo album.
Do's and Don'ts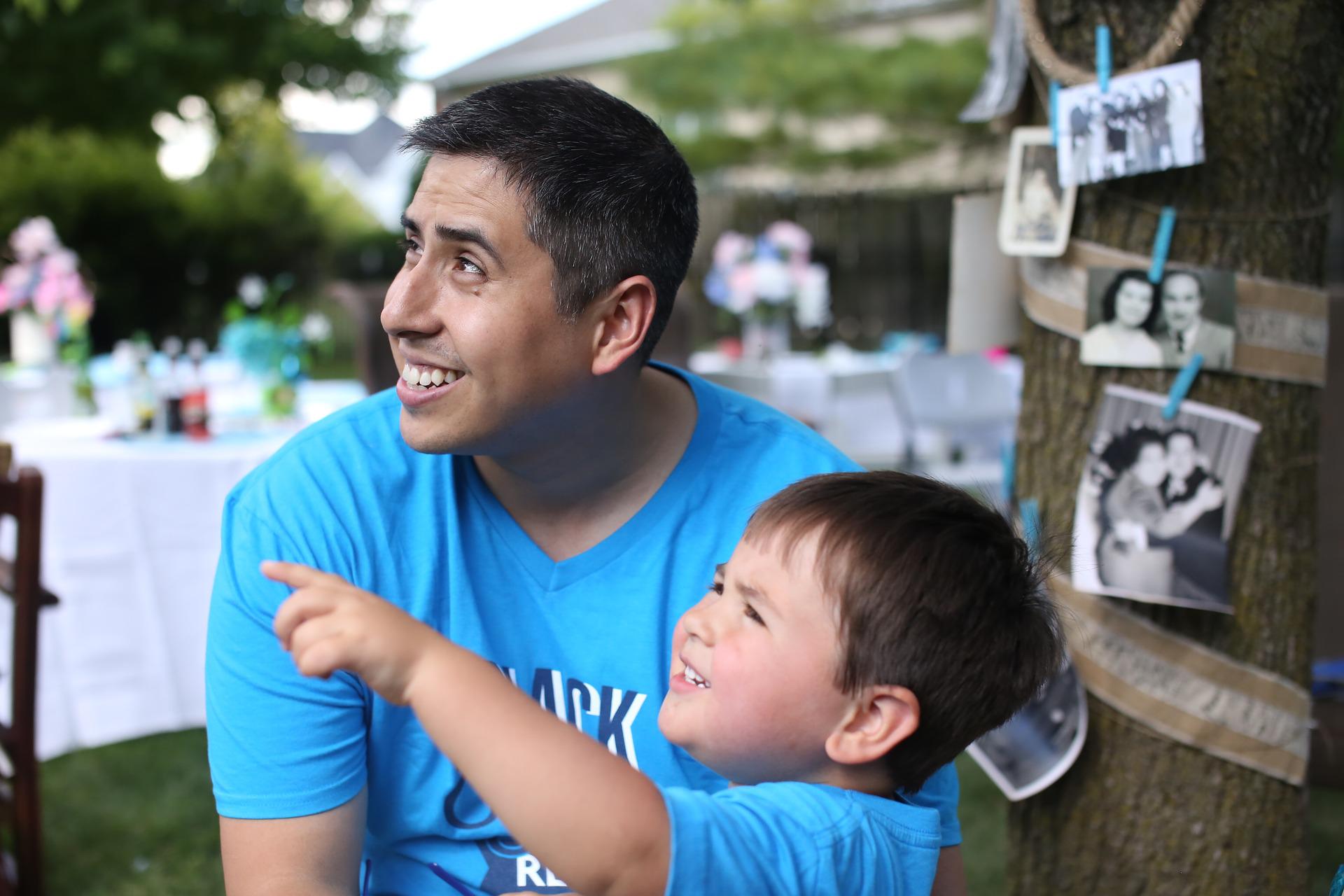 Here are a few quick do's and don'ts to remember when going through the family reunion checklist.
Do plan early. The sooner you can start family reunion ideas planning and sending out the dates; the more successful the event will be. More people will likely be able to attend, too.
Do delegate some of the work. It can be entirely too stressful to go at it alone.
Do unplug from devices and enjoy each other.
Don't cause drama on family reunion day, like bringing up past conflicts or politics.
Don't expect everyone to attend. And, if they do attend, don't expect everyone in the family reunion group to participate in every activity.
Don't drink too much alcohol. While some drinks can be okay in the family reunion itinerary, too much alcohol can lead to fighting and injuries.
Don't Forget Event Restrooms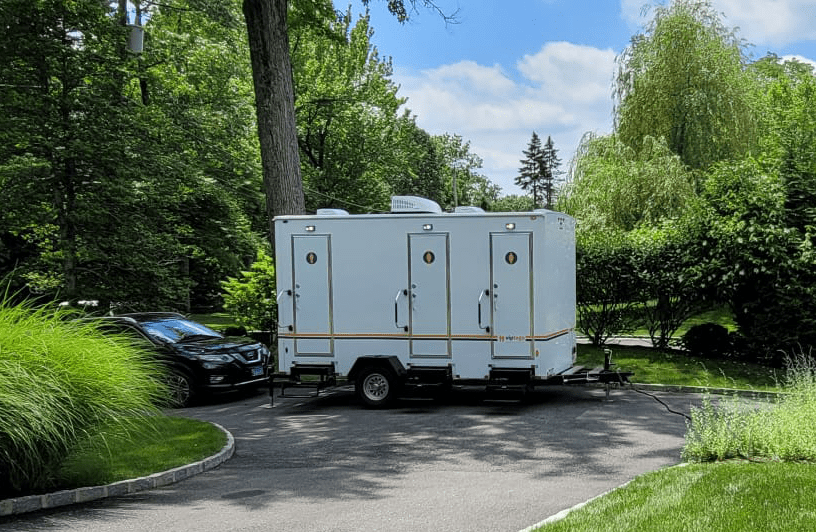 Since almost every venue for family gathering events takes place outdoors, it can be a struggle to have enough restrooms. This is especially true if you have an extra-large family. That's where VIP To Go comes into play.
We are the premier providers of event restroom rentals. We are the most experienced event restroom trailer company in the business across the globe. Not only do we offer beautiful, top-of-the-line rentals, but our highly trained and qualified staff is ready to help and deliver portable restroom rentals when and where you need them.
Every event portable toilet rental comes with the essentials, from attractive interiors to hands-free operation. We even have luxury portable toilets that make an impressive impression to enhance any event, from smaller scale parties to luxury events. Our restroom trailer rental trailers come equipped with a stylish look that exudes opulence. They're built with fireplaces, flat-screen TVs, internet access, and more, offering the greatest experience for guests.

Of course, knowing how many event restrooms you need for your family reunion can be challenging. So, if you're asking yourself, "How many restrooms do I need for my event?" or "
how many portable toilets per person event?" you're in luck. Our staff is standing by and ready to answer the essential "how many toilets do I need for my event" debate, so that you don't find yourself under equipped.
Reach out today to discover everything you need to know about event restrooms, from options to delivery and the number of toilets per person event.
Planning a Family Reunion Doesn't Have to be Challenging
What is a family reunion? Well, it's one of the most remarkable ways to bring the whole family together and bond like never before – and now you know how to host a family party successfully. It starts with reaching out to family members and jotting down a game plan. What are you waiting for?
Just don't forget about event restrooms in your family reunion planner. Give VIP To Go a call today to get your event restrooms lined up for the big day!