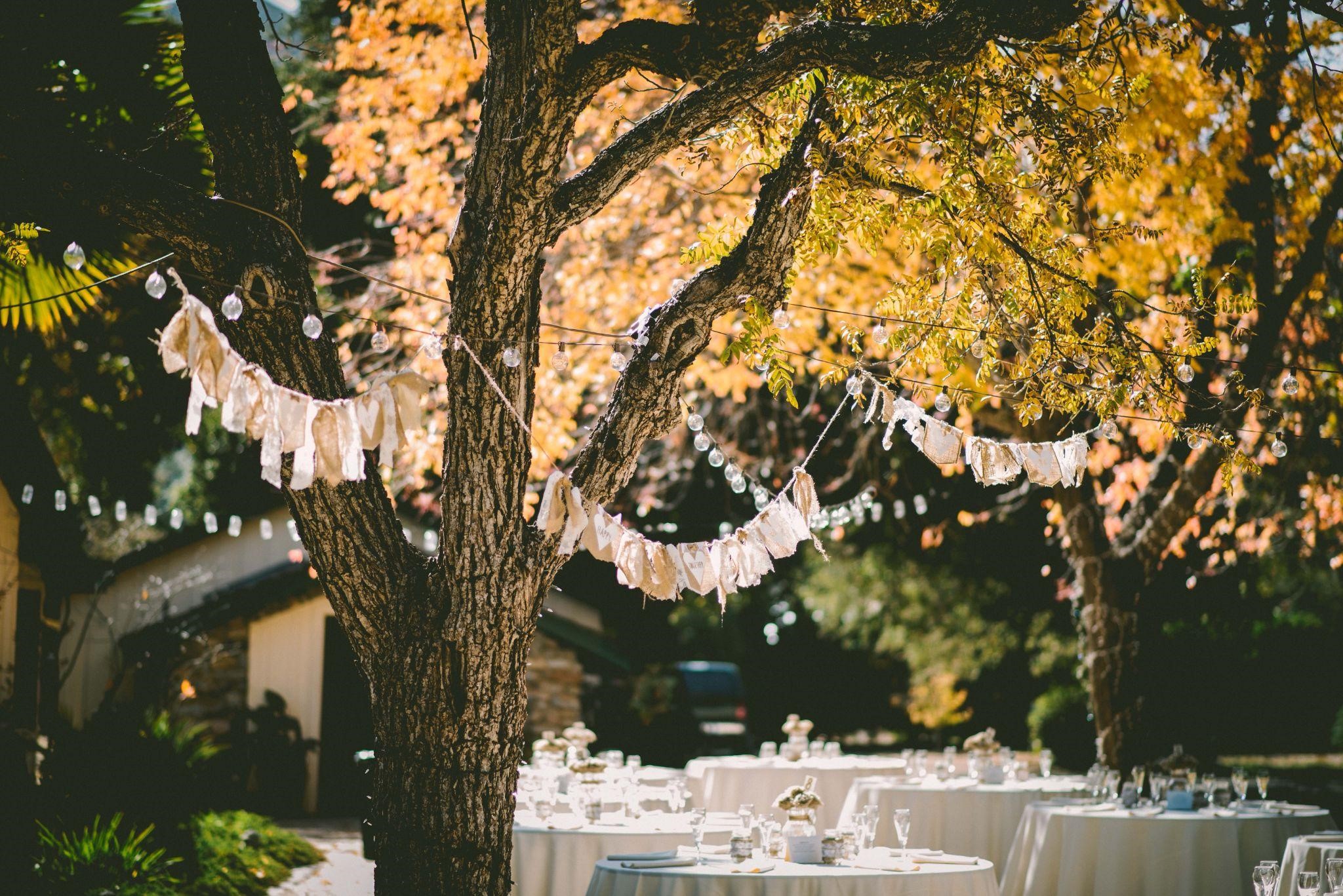 Unforgettable Outdoor Events
Helpful Tips and Tools to Plan an Unforgettable Outdoor Event
It's no secret that outdoor events have become increasingly popular, especially in the past year. Outdoor events offer endless possibilities, whether you're planning fun outdoor events for kids, creating an outdoor event space that will "wow" the entire community, or just need something simple to engage your workforce.
Whatever the reason may be, having the proper outdoor event planning tools is crucial. After all, you want to create an outdoor event that's exciting, one that will be talked about for years after it's over.
This article is here to help. Below, you will find plenty of must-know information about outdoor event planning. By the end, you will know exactly what you need to create an outdoor event that is truly unforgettable.
Benefits of Unique Outdoor Venues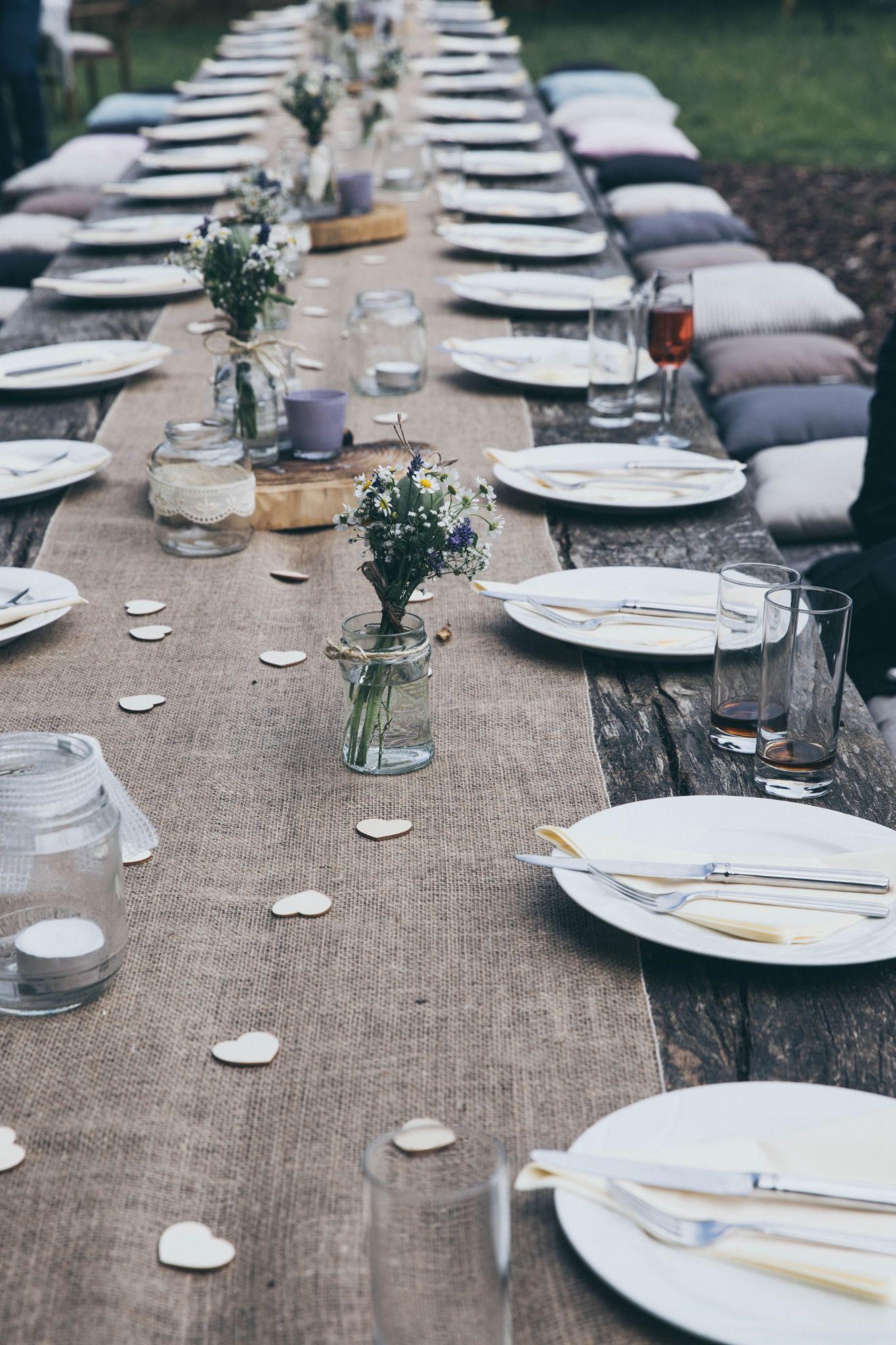 There are plenty of benefits that coincide with using an outdoor venue as opposed to an indoor one. Here are the top three perks:
1 – More Space
Perhaps the biggest benefit of outdoor event venues is that they provide more space compared to indoor venues. While an indoor venue will be limited to the size of the building, an outdoor venue is essentially limitless. For the most part, you decide where the event begins and ends (within the limits of the outdoor event space, of course).
2 – More Opportunity
With more space comes more opportunity. Again, it comes down to size. A building will greatly limit the amount and type of entertainment provided at your outdoor event. You can expand your outdoor event planning and bring in exciting new vendors, entertainment, and activities without hassle with outdoor event space.
3 – Customization
Aside from customizing who comes to your outdoor event, you also have the opportunity to customize the actual look and feel of the venue. For example, you can create a cool stage design if you have live entertainment. Put together some unique outdoor event lighting with some funky seating arrangements. Use art, music, food, and more to compose a theme.
Drawbacks of Outdoor Venues
Unfortunately, there are just as many drawbacks of outdoor venues that you need to think about. This is all part of outdoor event planning. Knowing the pros and cons can help you to decide if an outdoor event is right for you. Here are some of the negatives.
1 – Weather
The biggest drawback to an outdoor event is the weather. Weather can be unpredictable, especially in certain locations and times of the year. The best thing to do is to research weather trends for the area and time of year. This will give you a good indicator of what the weather might do.
Also, have a Plan B in place. If the weather is planning to get bad, you may have to opt for an indoor venue or change the date of your outdoor event entirely. Whatever it may be, having a backup plan will help to avoid disastrous situations.
2 – Cost
Another potential downfall is the cost. Plenty of outdoor event rentals are costly, especially if you're setting up shop in one of the most high-end outdoor event spaces NYC has to offer. Not only that but outdoor venues are not set up for events. You will have to bring in all equipment, from lighting and staging to seating, food, and restrooms.
3 – Restrooms
When you're outdoor event planning, don't forget that you are going to need restrooms. The outdoor venue won't come equipped. You will have to decide if a portable toilet or restroom trailer is right for you.
The good news is, while you're going to have to foot the bill for a portable restroom trailer, it's easier than ever to get your hands on luxury restrooms without a high price tag. The best thing to do is search for luxury restroom trailers that can accommodate your outdoor venue.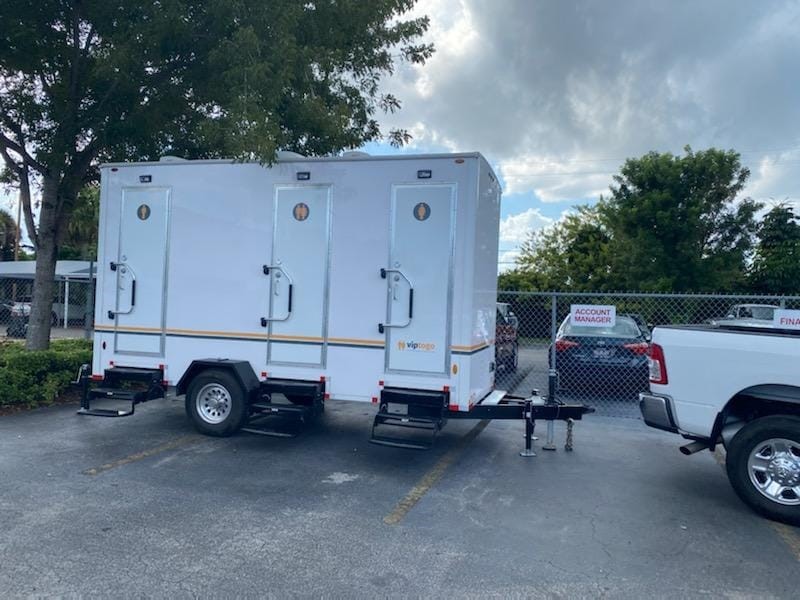 While you might choose the luxury model for a classy event like wine tasting, you can save money on other types of outdoor events by opting for a regular mobile restroom trailer instead. A bathroom trailer, or bathroom on trailer, will likely be a few hundred less.
When choosing the best restroom trailer rental for your event, talk to the company's representative to see pricing and if they have any specials.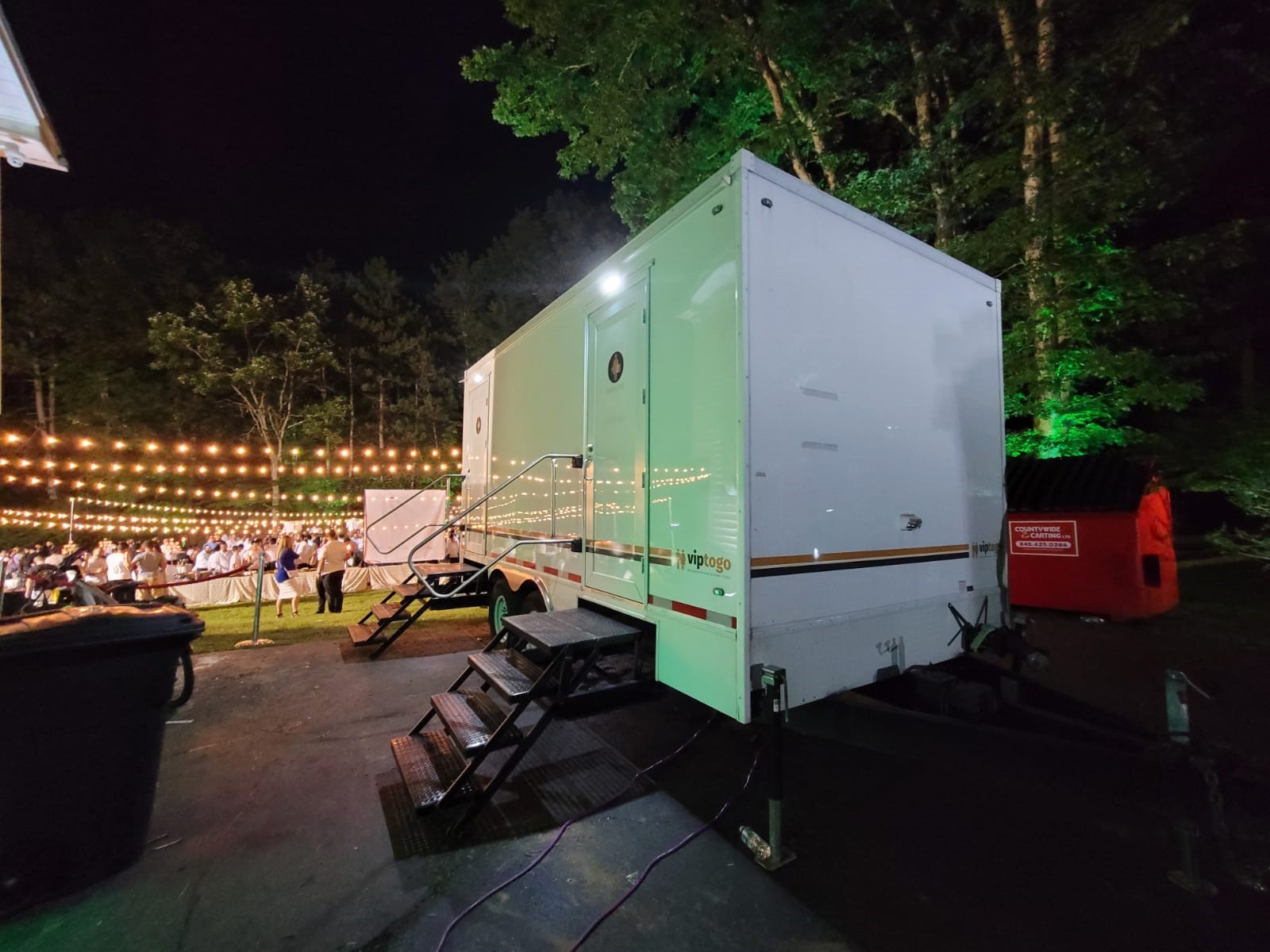 Favorite Unique Outdoor Venues
Are you looking for some inspiration while you're thinking about outdoor event planning? These unique outdoor venues are some of the most enticing and beautiful outdoor spaces in the whole nation. While you might not get these venues exactly, you can search for outdoor event space for rent or outdoor event space near me that resembles one of these beauties.
1 – Jones Beach Theater
The Jones Beach Theater is located in Long Island, New York. Although it is specifically designed to hold concerts and the like, it is still a highly unique and desirable outdoor venue for all. The stage is propped upright on top of the ocean, giving concertgoers a breathtaking view.
2 – Red Rock Amphitheater
A stunning sandstone slab of unbelievably gorgeous red rock is what sets this venue apart from the crowd. Located in Morrison, right outside of Denver, Colorado, the unique design of this theater creates the ideal acoustics for all types of outdoor affairs. Not to mention the view is a natural architect's dream come true.
3 – Temescal Beach House
When thinking of the ideal space to hold a rustic event, such as a wedding, there is no better option than the Temescal Beach House. The 48-acre property pairs with Mother Nature and a two-story building that was constructed in 1940. Together, the pair is delightful and is one of the first picks when searching for an outdoor event space in the Bay Area.
4 – Empire Polo Grounds
If the desert is to your liking, then the Empire Polo Ground is what you need. The Empire Polo Ground is home to the infamous Coachella and Stagecoach music festivals. It provides the perfect setup for huge outdoor events while offering scenic desert views you won't soon forget.
Other Ideas to Make an Event Unique
When it comes to outdoor event planning, one aspect you don't want to forget is uniqueness. There are plenty of ways to make your event an unforgettable one that breaks free from the pack.
Pick a theme. A theme is a great way to spruce up an outdoor event. You could have a pirate theme, floral theme, or something music or art-related. Continue the theme from the outdoor event signage and entryway to the type of music, food, and apparel offered.
Offer unique activities. Outside, you have more options. While live entertainment is great, make sure you have more to offer. Think of something to go with the theme. For example, a pirate theme could have treasure hunts. A kid's theme could have sidewalk chalk competitions.
Provide interesting food options. Food is food however you look at it. But why not do something different? Food trucks are incredibly popular. Offering them at your event will be a big hit.
Craft peculiar seating. Regular tables and chairs? No, thanks. You can offer unique seating, especially if it goes with the flow of your theme. Think outside of the box with this one!
Use nature. You're surrounded by nature; why not use it? You can highlight the beauty around you with the right lighting and decor.
Get inspired by other events. Inspiration can be key when it comes to outdoor event planning. Whether you're inspired by another event or even another culture, you can use bits and pieces to bring your event to life.
FAQs
How do you organize an outdoor event?
There are many steps to organizing an outdoor event. The basics, though, is to start by ensuring your event works in an outdoor space. Then, get the permits necessary for a successful (and legal) event. Finally, get your supplies—food, seating, lighting, staging, etc.
How do you create a unique event?
The best way to create a unique event is to create a theme and stick to it. After you have a good theme, craft your outdoor event around it. This will extend from the ambiance to the food and drink that's offered. Don't forget some fun and unique entertainment ideas, too.
What things will you consider in planning outdoor activities?
The biggest thing to consider is the weather and pricing. Even if your event can be successful, the weather or cost may get in the way. That's why it is important to pay attention to weather trends and always have a backup plan. Seek out an outdoor venue that fits your budget.
How do you deal with bad weather for an outdoor event?
The best thing to do is have proper coverings available should the weather take a turn for the worst. You may also consider providing things such as rain ponchos or blankets. If nothing else, you may simply have to move the event to a later date or different venue.
How many bathrooms do you need for 100 guests?
You might be wondering how many portable restrooms to rent for your outdoor event. As a general rule of thumb, there should be at least one toilet per 100 guests. So, make sure you have a general idea of the number of attendees and rent accordingly.