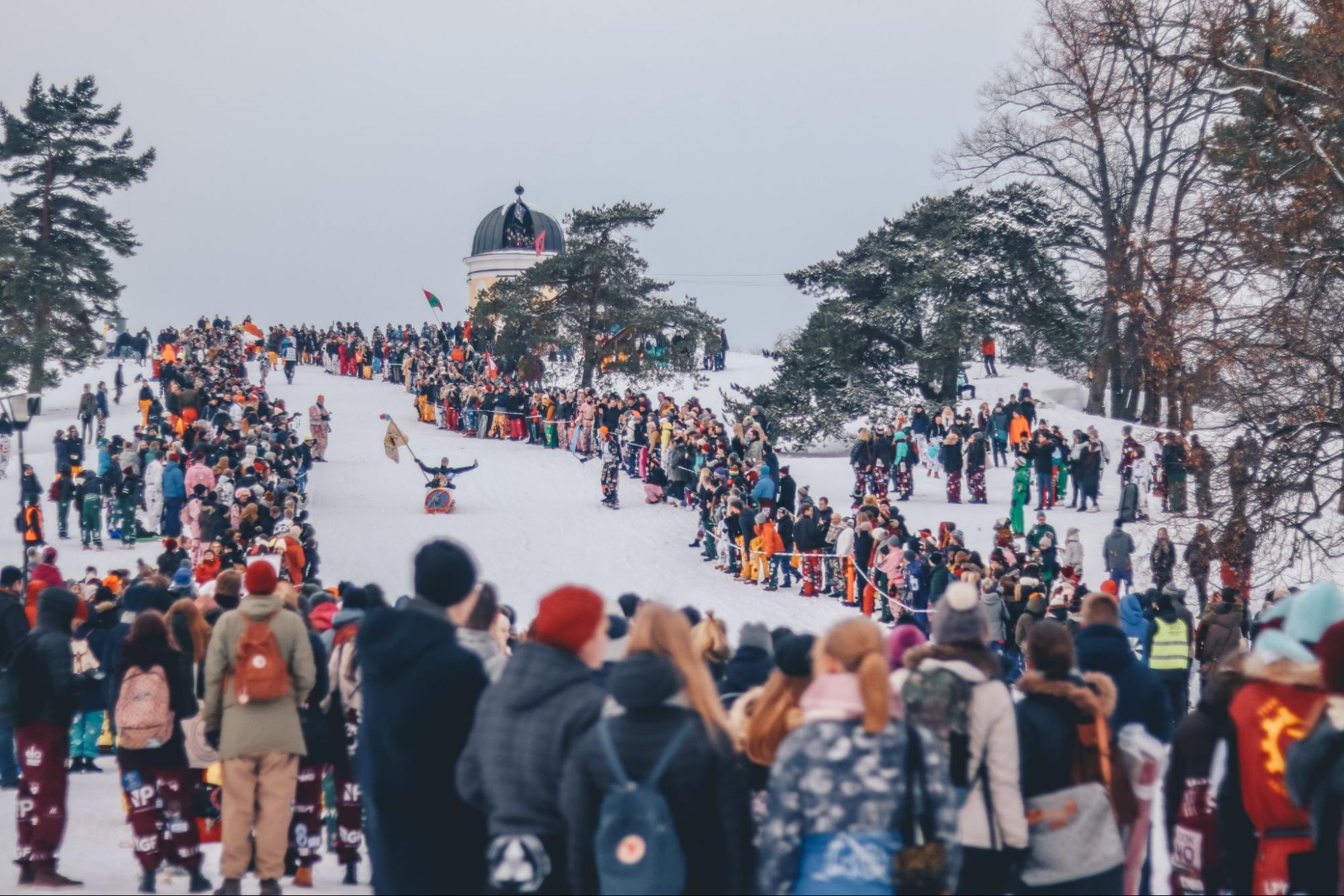 Planning Winter Events
How to Event Plan for Winter Weather
If you're planning a party or event in winter, you need to come prepared. Winter events preparation applies even further if you live in an area with a harsh winter. This post will keep you covered, from how to keep the event going despite poor weather, finding alternative venues and transport for the event, to renting the right equipment.
Keep Your Winter Events on Track
When you're considering hosting winter break activities and events, there are a few things to consider. These considerations will keep your winter solstice activities and events going strong even in case of challenging weather.
Study the Weather
Weather, especially nowadays, can be unpredictable. However, there are times when the winter weather is especially harsh. Hosting your winter events when the weather has less of a chance to be severe is a good idea. Regardless of when you plan your event, you should always be prepared for unexpected poor weather conditions.
Have a Backup Date
In the event of inclement weather, hosting your winter events on an alternate date is a good idea. While it's not always possible, if you can have a backup, then prepare for that possibility. But, of course, there are times where your event must run on a specific date or else you'd have to cancel it. Keep a list of your participants and their contact information so you can notify them of changes if that becomes necessary.
Pick Venues with Plans
You should have venues that have amenities and transportation in the event there is an emergency.  Finding a venue that has emergency response procedures in place, such as teams to remove snow if there is a snowstorm, and a call chain to help with staffing, is also vital. This makes it easier on you, and also helps the event run without problems.
Get a CVB
A CVB, or a convention and visitors bureau, is a non-profit organization that provides education and resources to locals and travelers with the goal of promoting travel to a specific location. Their services are typically free for event planners and individual travelers and can be invaluable in helping you prepare a smooth event in an unfamiliar area.
A good relationship with them before the event will give you a connection to reach out to when there are weather concerns. They also can let you know of weather changes, offer transport, and assist with other last-minute arrangements.
Be Smart with Contract Negotiation
If you feel that your event could be canceled or affected due to winter weather, be mindful when putting together a contract.  Always make sure to have clauses in place that back you up in the event of winter weather, or have a backup date in place.
A force majeure clause when planning events is recommended for unpredictable weather.  This is a clause that lets you have flexible dates. That way, nobody's out of money.
How to Theme Your Event
Now that we've gone over how to prepare for cancellations and changes to your event, let's talk about how to make your event a true winter success with the right winter wonderland themes and decor.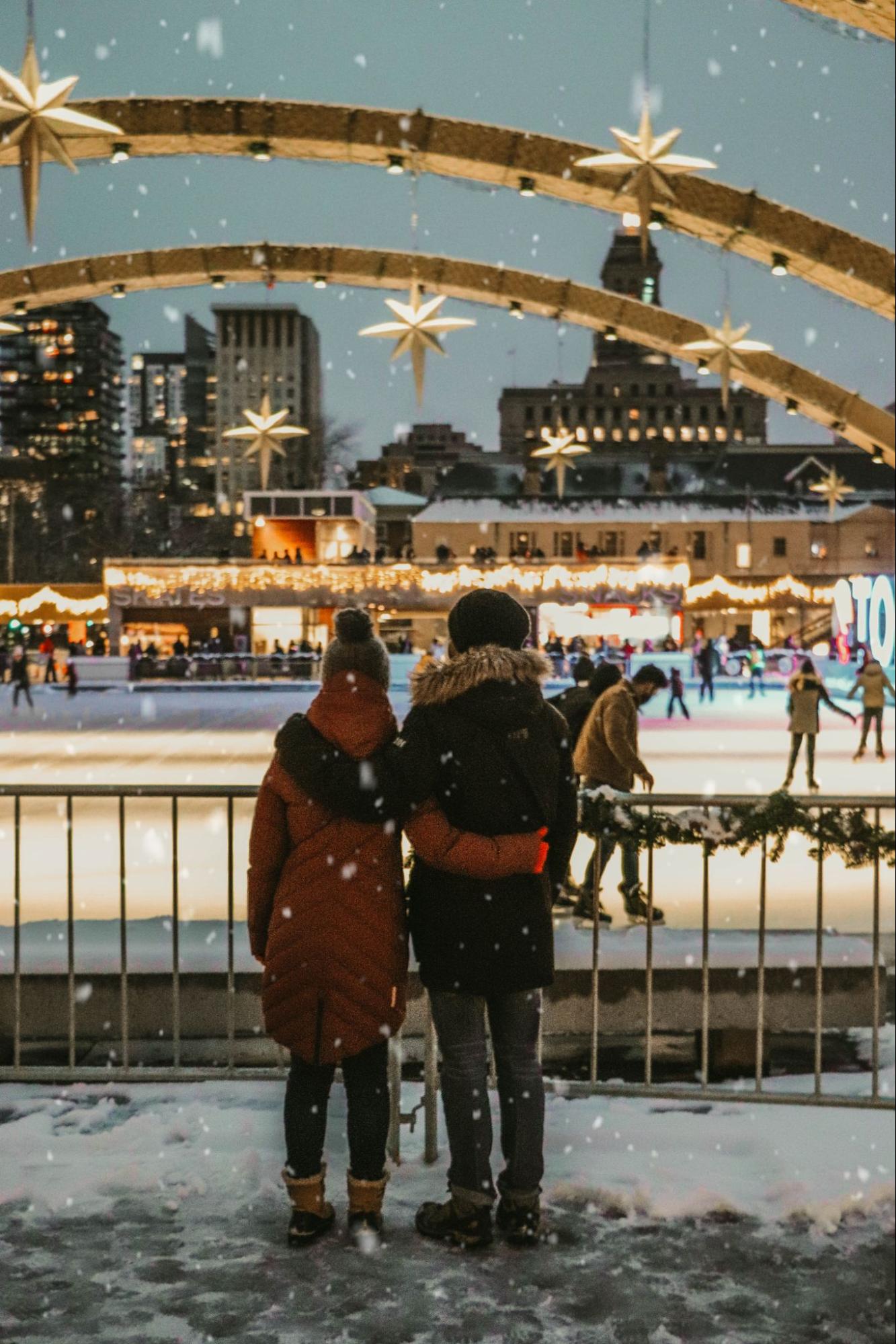 Winter events usually have some theme. Having a theme can attract guests to your events.
Here are some tips for theming and decorating your event properly:
The Name
Searching for winter-themed words can give you some inspiration when thinking of the name. For example, if you're hosting an event with winter STEM activities, one name may be STEM-Zero, a pun on sub-zero. Likewise, searching winter park holiday events near you can give you inspiration on what you can call your event.
Decorations
Consider what winter wonderland theme decorations you wish to have for your event. In some cases, the decorations can be found at stores near you. Other times, you may need to order decorations from specialty sources ahead of time.
Depending on your theme's size, you may need to commission artists to create the best winter wonderland party theme decorations for your event. First, contemplate what you want to do, and then write it down and see where you go from there.
If you don't want to rent equipment and hire too many bodies for your winter events, you can have people drive through the holiday event and see the decorations and holiday themes. For example, Christmas light showcases oftentimes consist of families driving through the event to see all the decorations. A winter carnival drive-through can be ideal for many reasons. With Covid concerns still abound, distancing helps limit the spread of germs. Since people do not have to get out of their car, it reduces the risk of damage to your decorations.
Just Research
Above all else, doing research can make for a great winter event. For example, searching for "outdoor winter activities near me" or "winter outdoor activities near me" can give you results that will inspire you to make your own event extraordinary.
With any event creation, your goal for online research is for inspiration, not for lifting others ideas and using them as your own. So take the best aspects of nearby events and try to improve on them. At the same time, learn from the flaws of others' events and iron them out for a smoothly-run event.
Popular Outdoor Winter Entertainment Activities to Consider
Another consideration when hosting a winter event is ideas that other people consider popular. Sometimes, it may be worth making an original idea, and other times, you may want to go with whatever everyone else is doing that is universally well-received. Here are some popular event entertainment ideas you should consider.
Winter Photography
Sometimes, the best idea can come in the form of nature. For example, if you're hosting an event at a park, having a photography-themed event, especially if a winter storm has passed by, can be ideal.
Participants may take winter theme pictures, and whoever has the best photo wins. Examples of photos can include photos of nature, sculptures, or other wintry events. Consider what is around the area and whether or not you can get good pictures at your venue.
Winter theme pictures can also come in the form of human photography. Taking photos of the participants enjoying the event can add an extra layer to your party that can be fun.
Outdoor Skating
Most towns have some skating rink, but if there's an outdoor pond that is entirely frozen, it may make for a great winter wonderland theme party or gathering. With outdoor skating, you need to ensure that everything is safe and that everyone comes adequately equipped. Having a rental bathroom can be ideal to allow participants to skate all day long.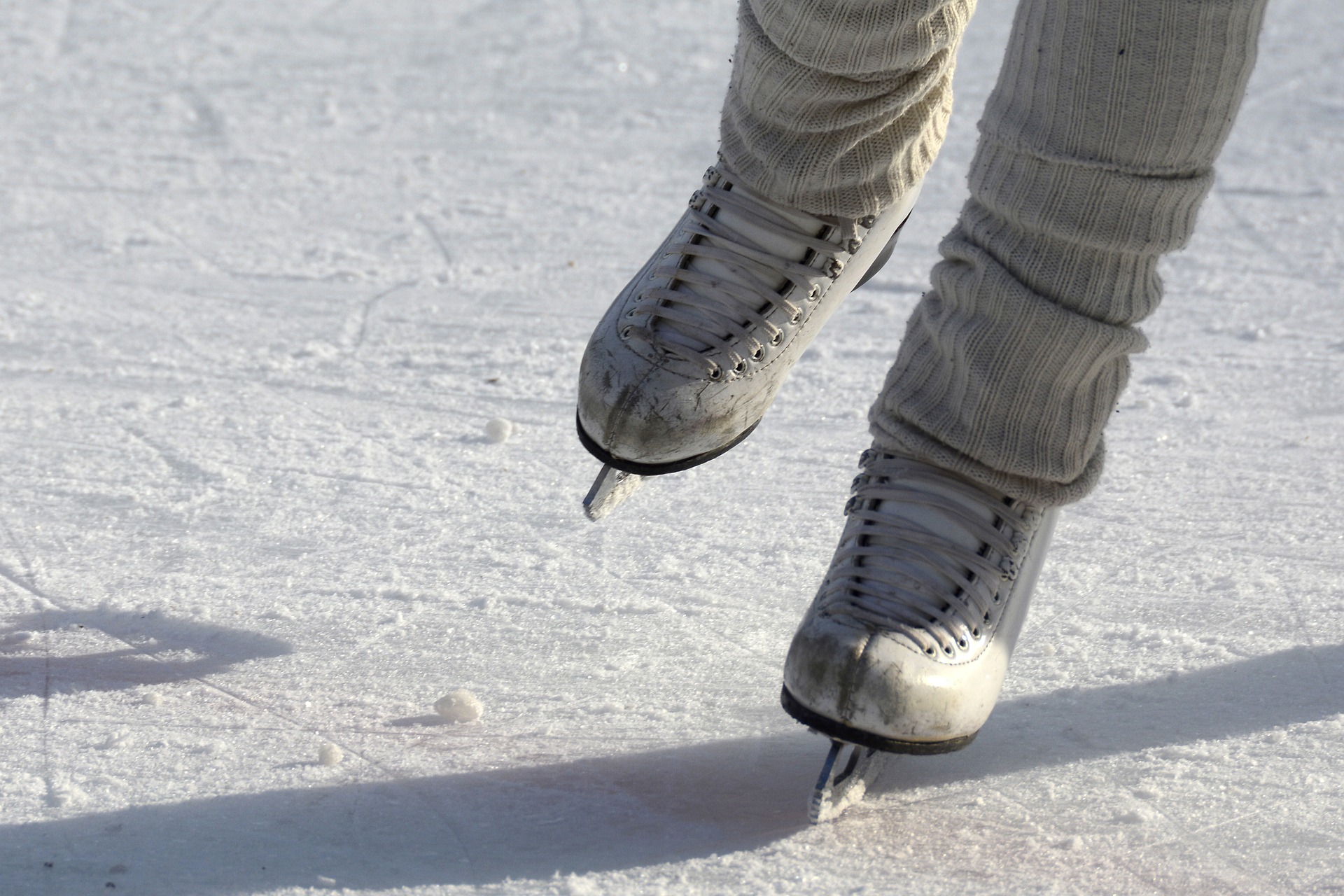 Ice and Snow Sculpture Festival
Another fun idea is to host a sculpture festival. Participants create the best wintry art using ice or snow, and whoever has the best art wins. If you have a group of talented artists, this festival can be a great way to showcase them. This event is great for the whole family. A snow carving competition can invite talent of all types, so consider hosting it.
Ice Hockey
Ice hockey competitions can be ideal if you want your event participants to play a fun game to warm them up, especially if there is a frozen lake. Searching "ice hockey near me" can give you some ideas for hosting a hockey event. Of course, you have to rent the proper equipment and follow safety rules. Otherwise, ice hockey can be fantastic family entertainment that everyone will love. Just be sure that you do your research on it.
Have a Party
Finally, another idea you can have is to make your winter event one big party. You can combine ideas from the above or have an event where everyone has fun.
A winter wonderland party entertainment extravaganza can allow everyone to have a good time. The time to party wanes after Halloween, but why should it? With the proper rentals and equipment, you can have a great winter party outdoors that everyone will love.
Of course, you do need to consider who your audience will be. If it's for children, looking for winter wonderland theme ideas for your kid-friendly party is ideal. You may want to search "winter activities for kids near me" for some inspiration. If your party is for adults, consider what you could have to keep that audience entertained. And if your party is for all audiences, try to implement the best of both.
Rent A Winter Bathroom
If you're hosting an outdoor event, having places for guests to use the restroom is critical. With that said, renting traditional port-a-potties may not be ideal for the weather. Luckily, there are many options, including luxury restroom trailer rental. These trailers can provide warmth and a premium restroom experience.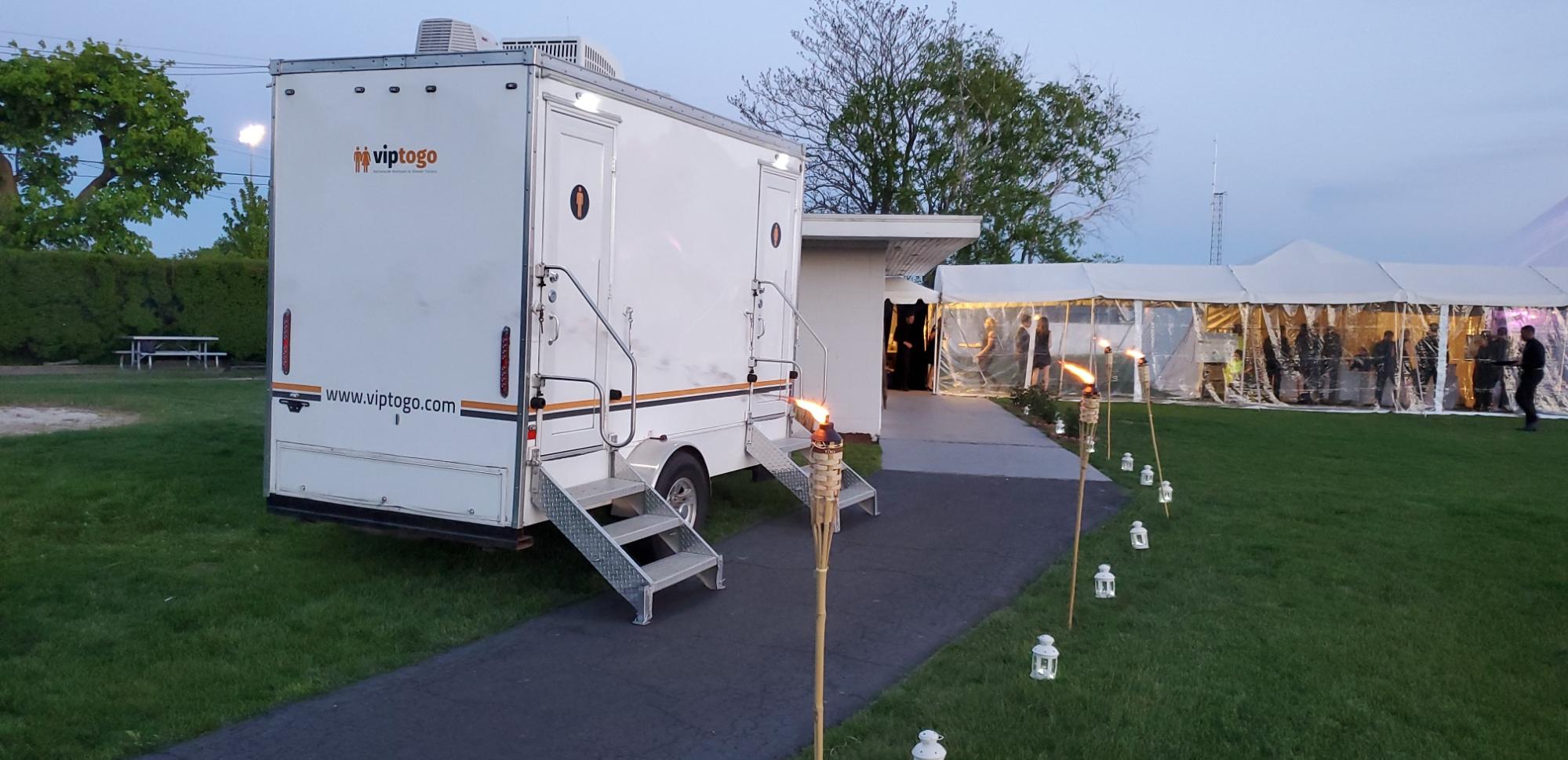 Winter bathrooms are great especially for those super cold events. For example, if your event is outdoors for an extended period, you can rent a restroom shower trailer, allowing your guests to clean themselves off while also having a place to relieve themselves. You can select from trailers of different sizes, such as a 2 stall portable restroom trailer, a 6 stall, or larger.
These include a toilet, but also shower stalls, even a washer and dryer to help warm up and clean off clothes too.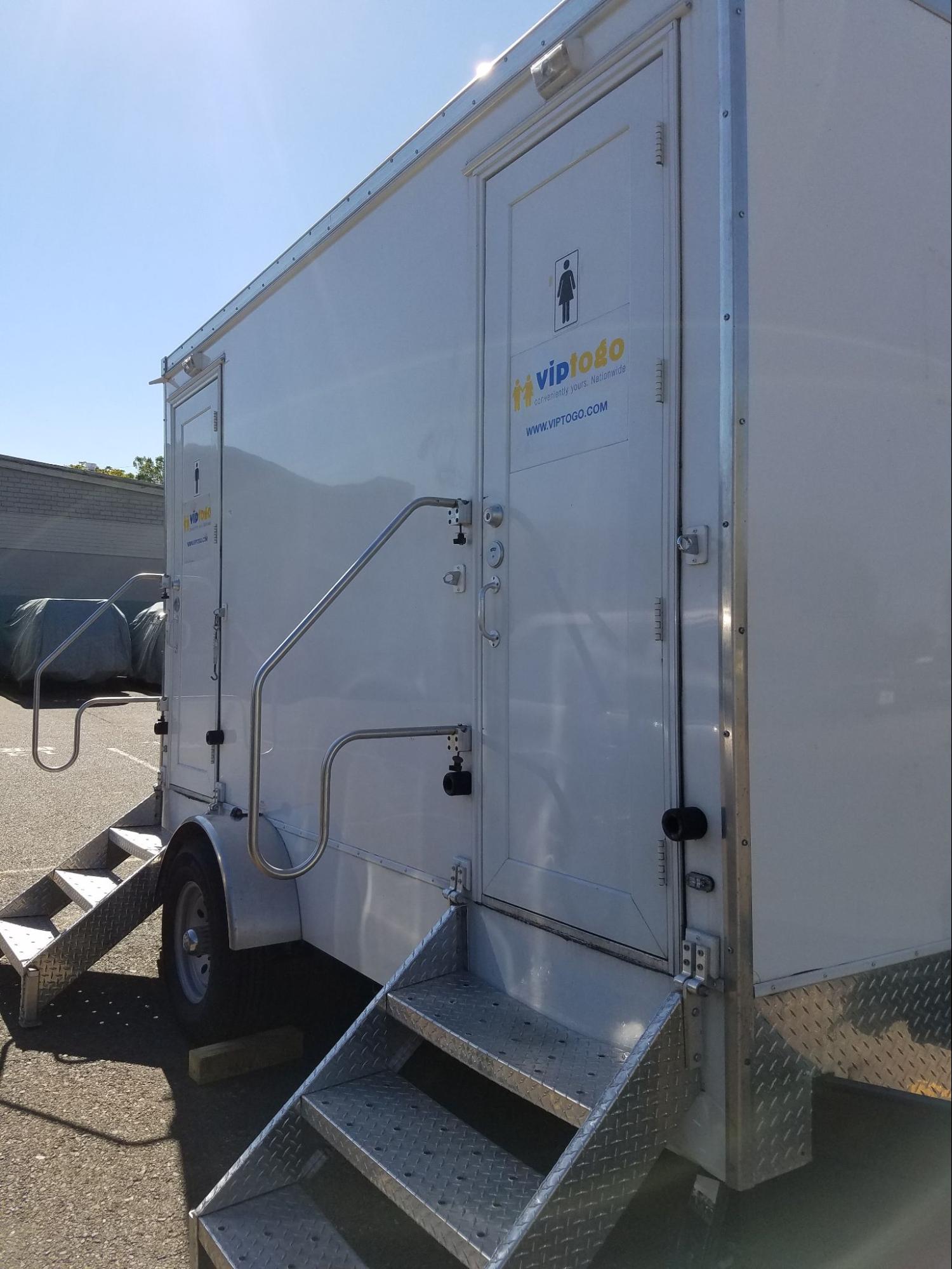 How Much Does a Porta Potty Trailer Cost to Rent?
For your winter events, renting a trailer is tempting, and it's an affordable expenditure.  You can get luxury restrooms at a great price to truly enhance the experience for all your guests.
For example, the cost of restroom trailer rental can be less if all you need is a two-person restroom. If you want to rent a 10 station restroom trailer, which is recommended for very large-scale events with approximately 2,000 guests in attendance, the VIP restroom trailer rental cost can be higher.
Portable restroom trailer rental prices can also depend on when you're booking. Always book early for the best prices. Booking last-minute can sometimes cost you more.
The cost can depend on distance as well. If the company you're renting from does not service your region, you may pay more for the accommodation. Searching 'portable restroom trailer rental near me' can help you find restroom trailer rental companies near you.
Because of all these factors, the best way for you to figure out the price is to find the trailer you want, pick the date, and then gather quotes for the trailer.
VIPs to Go is a nationally-recognized company that has reasonable prices on all of their restroom trailers. They service the entire country and are committed to giving you a top-quality experience for your next (and every) event. With a 48-hour covid cancellation policy, they also take outside factors into account when you need to reschedule and are willing to work with you if your event needs to be rescheduled due to weather or COVID concerns.
Conclusion
Hosting an event or party during wintertime can be a fun celebration of the solstice. However, it does require some preparation and some luck. For instance, you may want some snow, but you don't want a blizzard.
Preparation is always the best answer. Figure out what type of event you want it to be, do your research, and then you're good to go. We hope you create the best winter event that will get everyone talking.