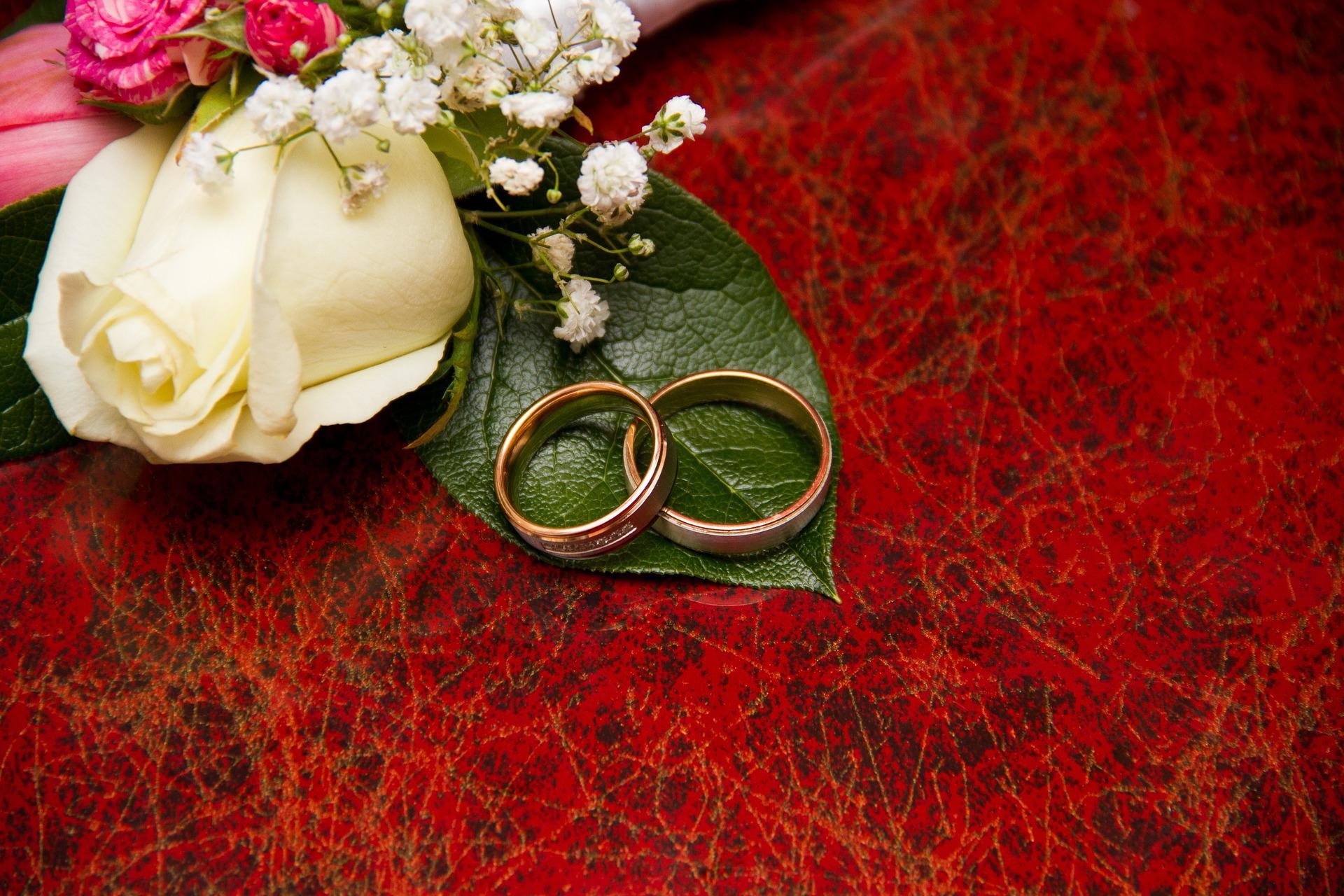 How to Celebrate an Engagement: Engagement Party Ideas
Congratulations on your engagement! This is a time of dreams and anticipation for the future! An engagement is a momentous occasion in your life. It is a sign that you have found someone who shares your hopes and dreams, someone who will give you purpose and meaning as you grow old together.
Your engagement is a time to celebrate your love, share your future, and make plans for what's next. But like any other party, planning an engagement party is not an easy task. In order to make celebrating this special day easier and more fun, we have put together some tips on how to celebrate an engagement with some amazing engagement party outdoor ideas.
When celebrating an engagement, you want your guests to enjoy every moment. From choosing some of the best venues for engagement parties to other key aspects like food, theme, and decorations, you can make every acquaintance glad they attended! Ready to create a memorable occasion for you and your partner? Here's how!
Differences Between an Engagement and a Bridal Shower
Before you go on to see how to celebrate an engagement, you should know that an engagement party is not a bridal shower. While engagement parties and bridal showers are similar in many ways (in that they're both events that celebrate a couple's upcoming marriage), there are also some notable differences between them.
These two events differ in their purpose, atmosphere, and tradition. Hence, this bridal shower vs engagement party comparison. The main difference between engagement parties and bridal showers is that while engagement parties are focused on celebrating the couple's love for each other and the announcement of their plan to marry, bridal showers focus on the bride's celebration with close friends with a focus on gift-giving.
An engagement party is the first time a couple officially announces that they are engaged. A bridal shower, on the other hand, is about celebrating the joy of being engaged and is usually held three weeks to three months before the couple's wedding.
An engagement party usually has a small guest list and is usually held at the couple's home or any other cozy venue, with food and drink served by the hosts. Usually, a photo shoot with the ring and other photo opportunities come after the party.
At the bridal shower, the bride-to-be invites her closest friends and family. Sometimes, the groom's sisters, aunts, or close family can join in the fun. The bridal shower is a gifting party, and so, invited guests traditionally bring various gifts for the bride-to-be. The gifts reflect the bride's interests or hobbies and are usually useful for everyday life, such as clutch bags, necklaces, monogrammed towels, and cookbooks.
But are gifts expected at an engagement party? Well, not exactly. But these days, simple gifts like gift cards, checks, bottles of wine, or cash are becoming more common.
Now that we've discussed the differences between an engagement party vs bridal shower, let's consider how to celebrate an engagement.
How to Celebrate an Engagement: Key Aspects to Planning for a Perfect Engagement Party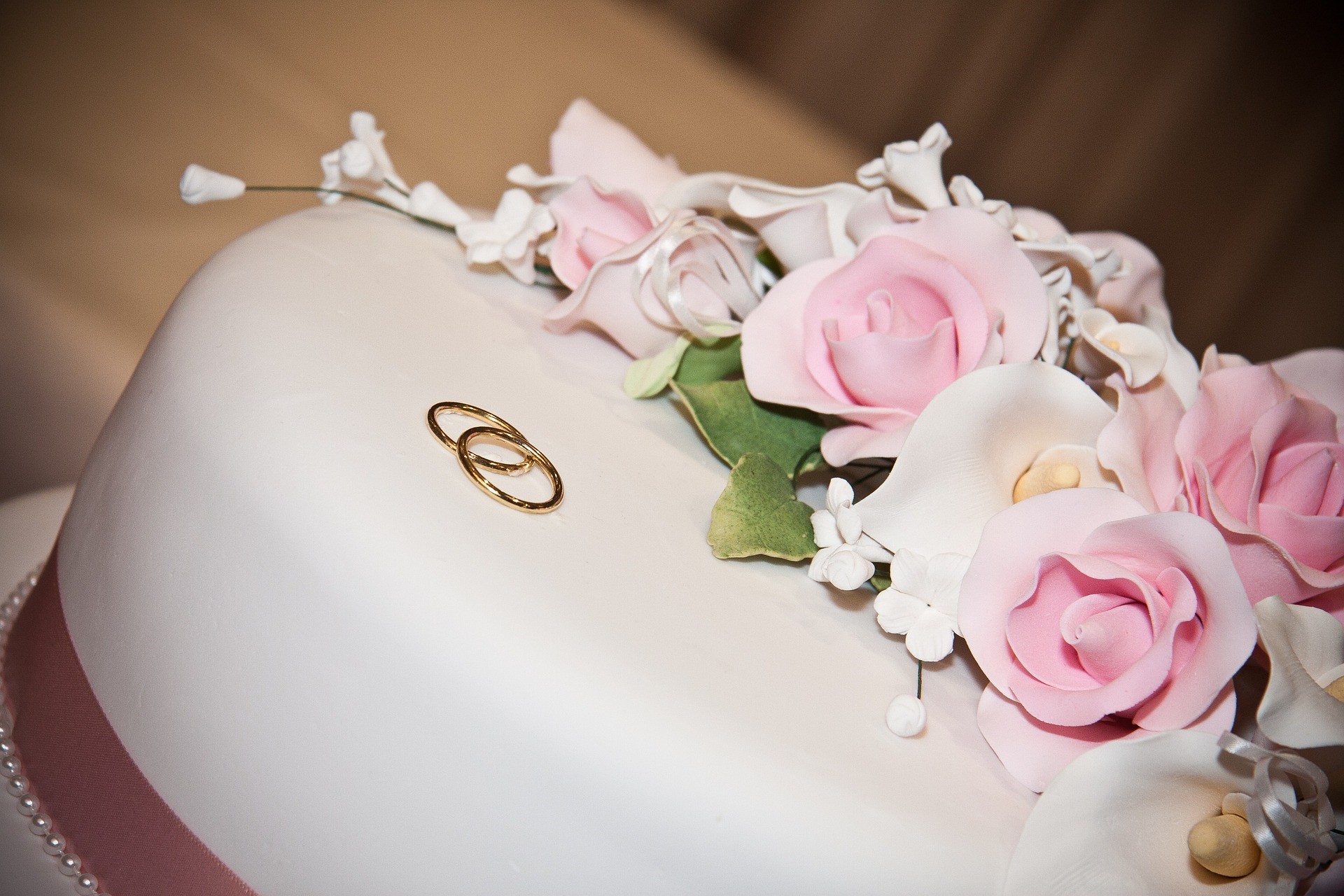 Engagement parties are a great way to celebrate the upcoming marriage of two friends. The goal is to create a fun atmosphere that will make both partners feel comfortable and at ease. Also, be sure to take the partners' opinions into consideration as you plan the celebration.
Wondering about how to celebrate engagement parties? Looking for some unique engagement party outdoor ideas that will make your event uniquely special? You need not wonder anymore. Here are some tips on things to consider on your engagement party planning checklist.
1.    Venue
Where to host an engagement party is a common dilemma. On the one hand, you want to hold an engagement party in a venue that feels special and intimate. And on the other hand, you want to make sure that it's large enough to accommodate all your friends and family.
So where should you hold your engagement party? Well, with many options for engagement party locations, that decision depends on what kind of setting you're looking for. If you're looking for something intimate and personal, with not many people outside of immediate family members, then one of the best places to host an engagement party is an indoor engagement venue (a home or small hall).
Otherwise, for a more flexible and open-feel event, opt for outdoors. But before you choose outdoor engagement party venues, be sure that engagement party outdoor ideas are right for you. There are pros and cons (and sometimes even tradeoffs) to consider when deciding whether or not an outdoor engagement party is right for your event.
Pros of an Outdoor Engagement Party:
It's a great opportunity to showcase your personality and show off your style with decorations and personalization.
You can use the space to create an atmosphere that really reflects who you are as a couple.
An outdoor setting creates an open and welcoming atmosphere with fresh air and sunlight.
Cons of an Outdoor Engagement Party:
It requires a little more work up front to create a specific atmosphere.
It is not as formal or romantic as an indoor venue.
When using outdoor venues, there are extra costs and logistics to arrange for things like electricity, cleaning services, and decorations.
Unexpected surprises from the weather can affect your plans
2.    Themes and styles
When choosing how to celebrate an engagement, consider using captivating themes. Themes are great for any event and are especially fun for engagement parties. Your theme and style will depend on what kind of engagement party you want to have and also on the season.
Whatever engagement party outdoor ideas you choose will influence your theme and style. Some winter engagement party ideas include a holiday-inspired table setting, wreaths for décor, cozy seating with pillows and blankets, etc. The best engagement party themes for fall include a garden party, thematic engagement party sign ideas like "fall in love," pumpkin décor, leaf décor, etc. Some summer backyard engagement party ideas include décor themes using lights and lanterns.
3.    Decorations
Decorations are also key and depend on your choice of style and theme. If you're having an informal engagement party, keep it simple with balloons and streamers in colors that match the engagement party colors. Some engagement party color ideas include plain colors like white or red, and contrasting colors like bright pink and gold on white; magenta and gold; bright yellow, teal and pink; etc.
For a more formal event, consider using colorful tablecloths and centerpieces with flowers or candles to add some flair. Be sure that your decorations emphasize the theme of the event. For example, if you are planning a cocktail engagement party, then maybe use vintage décor.
Be sure that the theme and styles match in terms of colors and set up the big, cute engagement signs highlighting those colors. It would be typical to see banners or posters with pictures of the new couple and an official engagement announcement with their names featured in big bold lettering.
4.    Food
When planning on how to celebrate an engagement, the food for an engagement party is very important. Your visitors will be expecting high-quality cuisine, and you don't want them to leave your event hungry.
Whatever meal you choose to serve, make sure it is appropriate for an engagement setting and paired with the ideal drink or wine. Don't forget to consider diversity and buffet alternatives when looking at catering options for your event.
Some food for engagement party at home include fried chicken and champagne, bruschetta, mini meatballs, French toast, etc. Some engagement party food ideas casual and include kebabs, pizza, caviar, popcorn bars, etc.
For a lighter celebration, feel free to set out several tables with pastries, sweets, miniatures, and some cut up fruit or salads for guests to enjoy as they socialize.
5.    Your budget
Your budget for the engagement party will determine what type of engagement party you want to host. Random engagement party outdoor ideas, indoor ideas, or other tips on how to celebrate an engagement will be a waste if you don't incorporate your budget into your planning. You don't want to have to dig deep into your pockets because this is just the start of many parties before the wedding.
You may be wondering, "how much do engagement parties cost?" On average, an engagement party costs about $1,000 to $2,000+ depending on how many people are in attendance. A middle-of-the-road party can cost about $15 to $35 per person, and a prime or luxury party can cost $35 to $50 per person.
While many people prefer a luxurious engagement party with every detail of their event reflecting luxury and thoughtfulness, you can go for cheap engagement party ideas. You may be wondering how to throw an engagement party on a budget. Some cheap or affordable engagement party ideas include planning a small backyard engagement party or a garden party engagement, hosting a virtual engagement party, having a casual picnic or brunch engagement party, etc. You can also choose to use light, minimalistic décor and only invite close friends and family.
6.    Restroom trailer accommodations
Whether you're planning on using engagement party outdoor ideas or something indoors, you need to be sure that you have enough facilities for your guests. For example, you need to provide your guests with comfortable restroom trailer rentals that are enough for everyone in attendance. You also need to make sure there are plenty of paper towels and hand soap on site. Usually, with a reliable restroom trailer company, all these are at your fingertips—just a click away.
VIP To Go Restroom Trailers: Adding a Touch of Elegance to Your Event!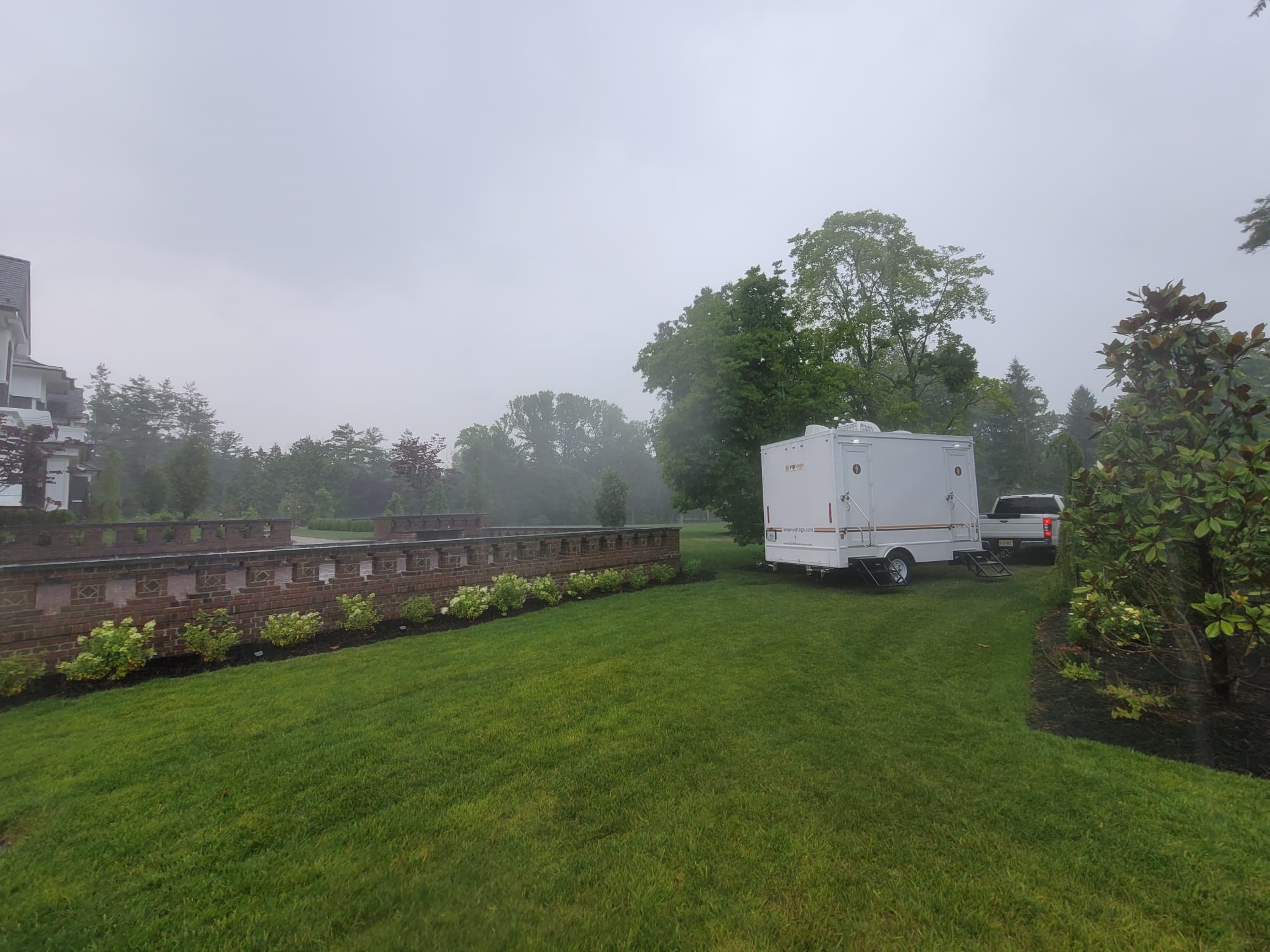 When making your engagement party checklist, be sure to add restroom trailers to your list. Having a few portable toilets for events can help keep things under control at your event, so guests don't have to wait too long for their turn at the bathroom.
VIP To Go provides the best event portable toilet rental services for any engagement shower, bridal shower, and even weddings. As a company that is highly conscious of how important comfort and style are to the couple and their relatives and friends, we are the go-to company for upscale portable bathrooms for parties and events.
At VIP To Go, our restroom trailer rental services are top-notch. We have the best restroom trailer rentals for events that are affordable—you don't even have to break the bank to use a luxury restroom trailer.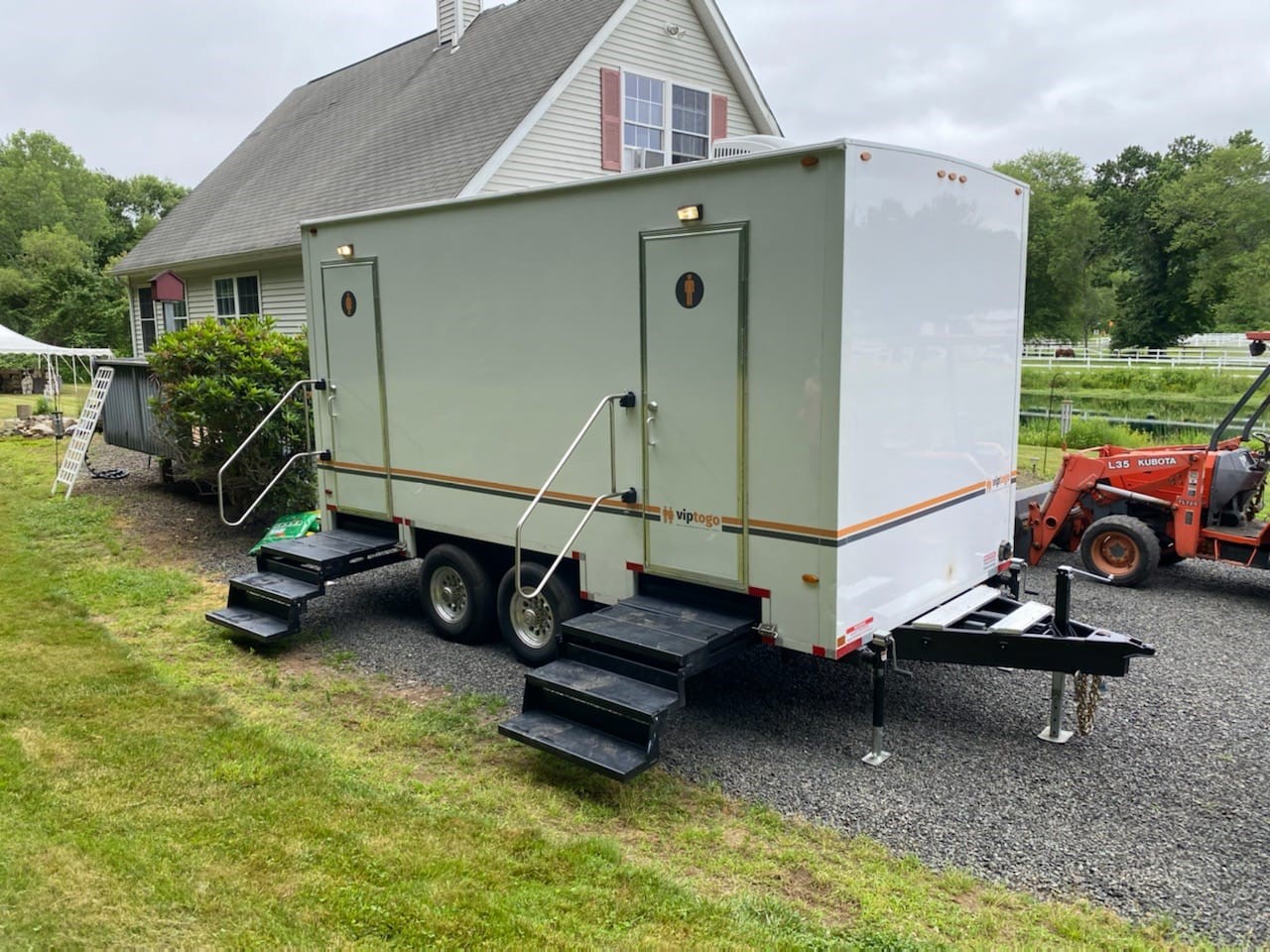 You may also be wondering, "How many toilets do I need for my event?" or "How many portable toilets per person at the event?" At VIP, we have a wide variety of restroom trailers in different sizes and styles that can accommodate your needs. Our 2 station restroom trailers are ideal for 100–150 guests, our 3 station restroom trailers for 150–250 guests, our 5 station restroom trailers for 200–399 guests, and so on.
With VIP To Go, you can have access to high-quality restrooms at any time. The restroom trailers come with everything you need: toilet paper, hand soap, and other things you'll like to request, including a bathroom attendant to maintain the trailer for the duration of your event.
If you're planning an engagement party on a budget, you can get some of our basic porta potty units instead. There are lots of options, such as a portable restroom with flushing toilets, restrooms for people with disabilities, and much more! Our portable restroom trailer rental services will give you optimum customer satisfaction! So contact VIP today!