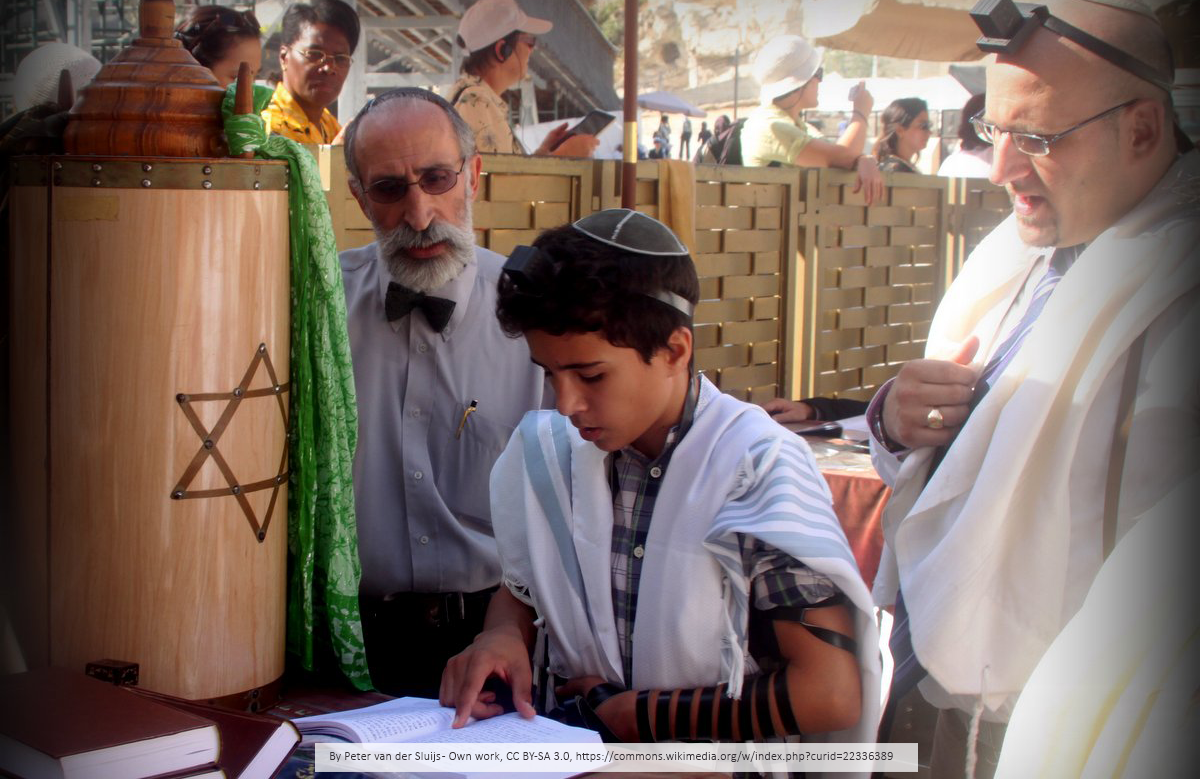 What Happens at a Bar Mitzvah and Why It's Celebrated
Bar Mitzvahs (for boys) and Bat Mitzvahs (for girls) are coming-of-age ceremonies that celebrate the transition of a Jewish child into adulthood. According to Judaism, this occurs at the beginning of the adolescent years, a stage when Jewish children are deemed mature and capable of meeting their religious responsibilities as adults.  The Bar or Bat Mitzvah celebration is a momentous event generally shared with family and friends, welcoming the first of many spiritual and religious experiences.
Preparations for this milestone begin many months in advance. During their preparation, Jewish boys and girls take the time to understand the significance of the occasion, what Bar and Bat Mitzvah traditions are involved, why it's observed, and the importance of their role in Judaism.
To supplement their preparation for this occasion, many parents enroll their children in a Jewish school or a Sunday Hebrew program. Parents decide how long kids need to attend based on their children's familiarity with Hebrew. The idea behind it is to help young children become accustomed to religious and traditional customs so they're better prepared for their Bar or Bat Mitzvah ceremony.
Read on to discover what happens at a Bar Mitzvah and Bat Mitzvah and what transpires after the once-in-a-lifetime event. You can even approach your synagogue for guidance and assistance in putting a Bar and Bat Mitzvah together.
Bat Mitzvah vs Bar Mitzvah
What happens at a Bar Mitzvah and Bat Mitzvah? Bar Mitzvahs and Bat Mitzvahs are religious ceremonies performed for Jewish boys and girls when they come of age. For over 3,000 years, this ceremony has been practiced according to Judaism's original traditions to initiate young ones into adulthood.
Is there a difference between Bar and Bat Mitzvah? Bar and Bat Mitzvah translates to "son and daughter of the commandment." Bar means "son" in Aramaic while Bat refers to "daughter" in Hebrew.
The terms change when referring to the gender of the celebrant — Bar Mitzvah for boys and Bat Mitzvah for girls.
At what age do you have a Bar Mitzvah? Bar Mitzvahs are held for boys who have turned 13 while Bat Mitzvahs are for girls who are 12 years old. It's typically celebrated on a boy's Jewish 13th birthday or a girl's Jewish 12th birthday according to their Jewish birthdate. If they're unable to celebrate on the day itself, it's acceptable to have the ceremony a few days later. Parents and guardians use a Hebrew calendar to pick the appropriate day for the event.
Bar Mitzvah in a Synagogue
Let's dive into what happens at a Bar Mitzvah or Bat Mitzvah service to better understand what follows. Performing a Bar or Bat Mitzvah in a synagogue is preferred since it elevates the religious experience for the child, family, and community. In preparing the child for this day, the Bat or Bar Mitzvah synagogue community plays the crucial role of an educator.
Why is the Bar Mitzvah important? When a child becomes a Bar or Bat Mitzvah, he or she can be called on to recite certain prayers during the service. These prayers must be said in the presence of a minyan, or a group of 10 individuals. According to Judaism, there is a Divine Presence whenever 10 Israelites come together for worship and study.
Other religious obligations include being called to partake in an aliyah, which is when an individual is called to stand at the bimah (a raised platform facing the synagogue congregation) to recite blessings over the Torah (the five books of Moses).
What Happens at a Bar Mitzvah Service?
Now that we know the relevance of these ceremonies, let's find out what happens at a Bar Mitzvah party. A Bar or Bat Mitzvah is usually celebrated during the Shabbat (Saturday) morning services following a child's Jewish birthday, which involves reading and chanting from the Torah. Some may choose to hold a Bar or Bat Mitzvah on a weekday or Jewish holiday. From that point onward, Jewish boys coming of age will begin putting on the tefillin, two black leather cubes that are secured to the head and arm during weekday prayers.
The tefillin are made up of three crucial parts: the strap, inscribed scrolls, and the cubes. The tefillin boxes carry Hebrew parchment scrolls written by a Jewish scribe with sacred fundamental verses that are the foundation of Judaism. If you don't have access to tefillin of your own, speak to your synagogue for guidance on how you can buy or borrow them.
What Happens at a Bar Mitzvah Party?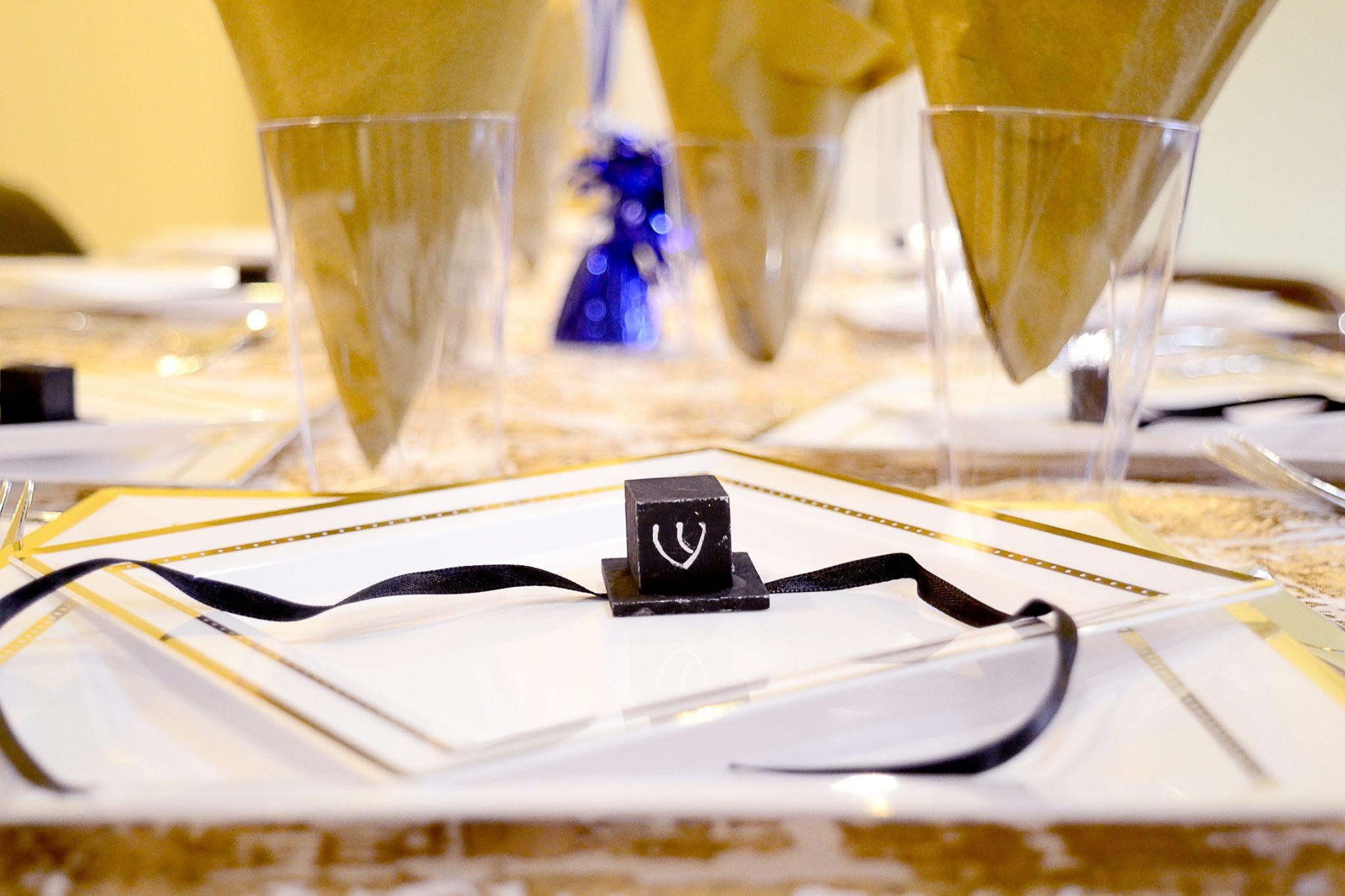 Wondering what to say after a Bar Mitzvah or Bat Mitzvah service?
Once the religious formalities are done, it's time to cheer the celebrant with a hearty mazel tov! — a Jewish greeting meaning "congratulations." After all, a child's deeply rewarding spiritual journey into the faith is cause for celebration. After the service at the synagogue, a Jewish party is arranged to celebrate the milestone.
Like any major event, a Bat or Bar Mitzvah is celebrated with pomp and show. Family, friends, and close acquaintances are invited to join the festivities.
Since it's usually a huge affair, it's good to plan the Bar or Bat Mitzvah party months before. This will give you ample time to book a venue, catering service, band or DJ, and decorator to dress up the place. Once the details are arranged and finalized, guest invitations will be sent out.
Hosting an Outdoor Bar or Bat Mitzvah Celebration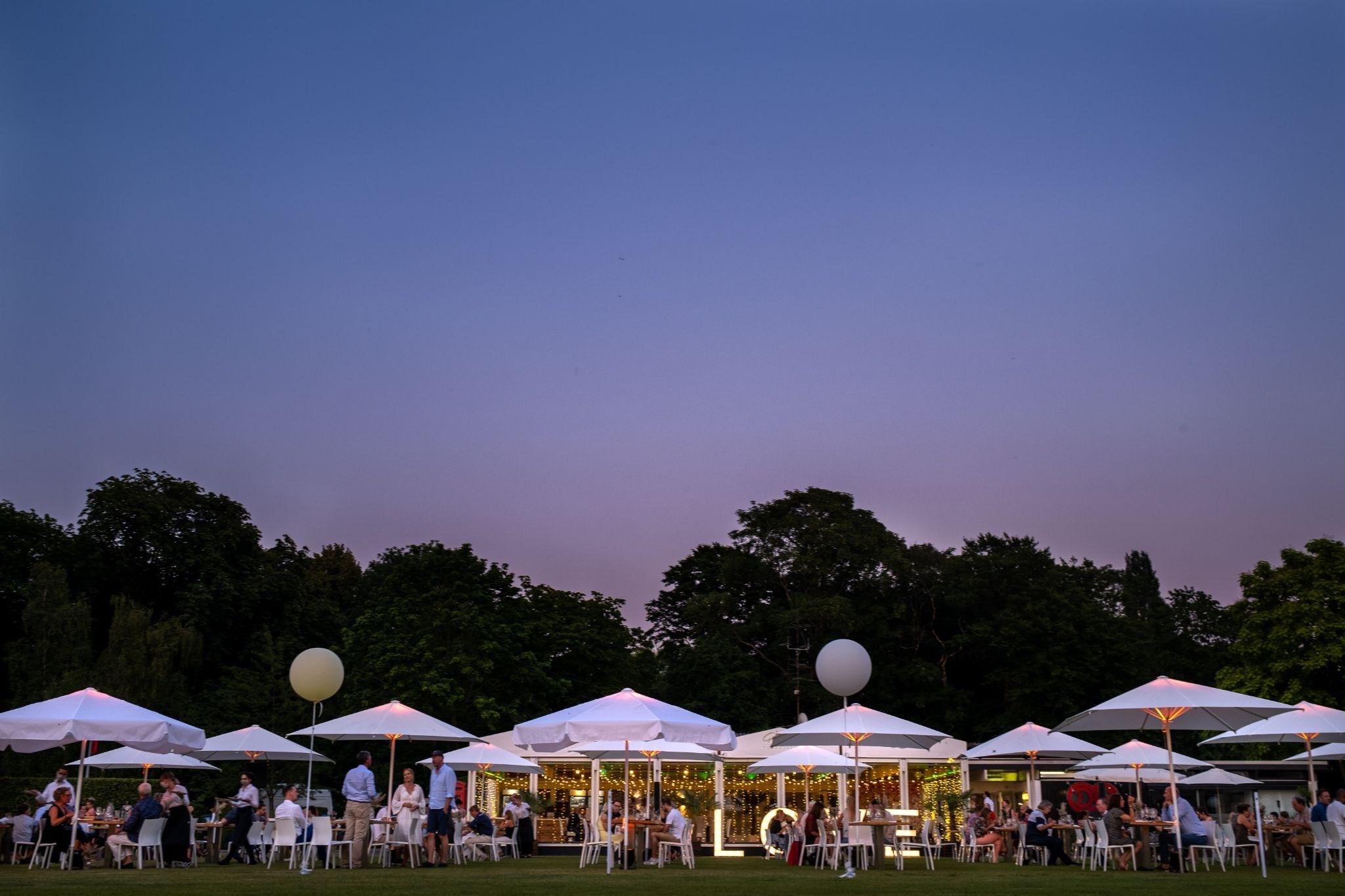 Celebrating a Bar or Bat Mitzvah outdoors has its advantages. It's a way of hosting a budget-friendly Jewish party that is convenient for guests. Indoor facilities may fail to meet hygiene requirements, lack comfortable amenities, and can limit the number of guests. In contrast, outdoor spaces give you more flexibility in decorating and can often accommodate more people. Of course, arrangements need to be made for cold or rainy weather prediction. If you need certain amenities like mobile bathroom arrangements, it's easy to rent appropriate facilities for a few hours.
Though VIP To Go specializes in long-term rentals, we also service many short-term restroom trailer rentals. Our trailer bathrooms are spacious and luxurious. They're equipped with state-of-the-art hotel-like facilities such as built-in wifi, stereo systems, air conditioning, and even heaters or fireplaces for nippy days.
With our luxury porta potty trailers, you can make guests feel comfortable and special as you celebrate your Bar or Bat Mitzvah event outdoors.
Why Choose VIP To Go?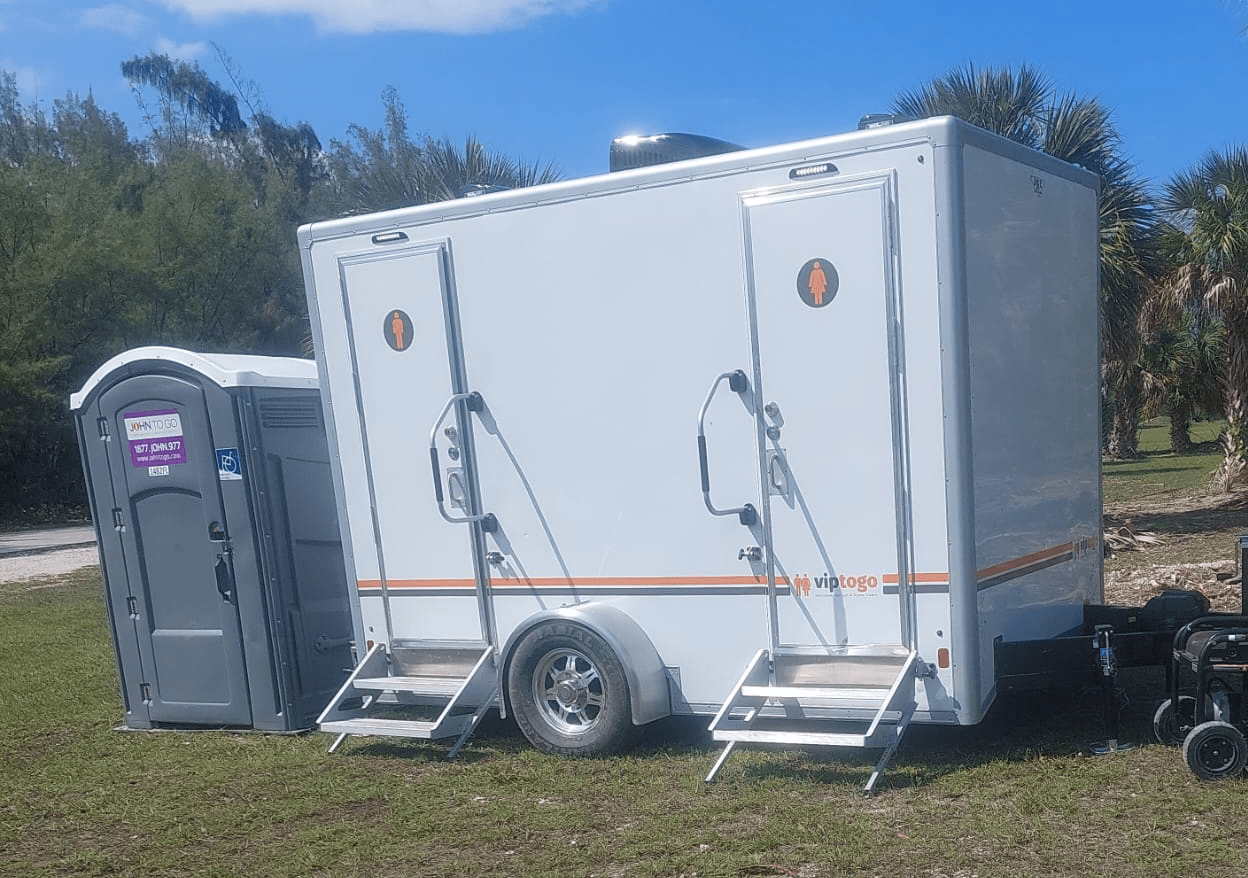 Porta potties are perfect for small or large event gatherings. Our team ensures that our movable facilities are well-maintained and equipped with everything you and your guests need for a comfortable, hassle-free experience. We have over 10 types of bathrooms that you can rent, including several Americans With Disabilities Act or ADA-compliant porta-potties under our ADA Plus Restroom Trailers section.
Luxurious, spacious, and comfortable, VIP To Go is a hit at outdoor gatherings. Our facilities offer inviting interiors, contemporary features, and maximum value. If you'd like to create dedicated areas for your family to freshen up and prep for a Bar or Bat Mitzvah, our shower and restroom trailers provide the perfect space.
VIP To Go has been servicing outdoor events and projects for decades. Each restroom trailer is a thoughtful collaboration between mechanical engineers and manufacturing architects.
As a national restroom trailer provider, VIP To Go has become one of the largest and most reliable providers of portable bathroom rentals and septic services across the United States. VIP To Go is headquartered in Orangeburg, New York but we have offices and restroom facilities stationed in other parts of the country. We can deliver our mobile restroom trailers to other locations like Maine, Florida, Texas, or anywhere in between. If you'd like to check our service options to a certain location, give us a call at 877 564 6977 or email us at info@viptogo.com. You can also learn more about us on our website.
Can I Rent VIP To Go Porta Potties or Restroom Trailers for a Day?
VIP To Go focuses on long-term leases, however, we also accommodate shorter rentals for events like Bar and Bat Mitzvahs.
What Provisions Should the Venue Have To Accommodate Your Outdoor Restroom Trailers?
Bathroom rental services typically require various provisions so that a portable restroom trailer with running water and electricity can be set up. These can include electrical outlets, a water supply you can connect it to, and more.
With VIP To Go, if your event venue doesn't have access to a convenient water supply or electrical power, we can make accommodations to supply freshwater tanks and generators as needed.
Do I Need to Arrange Maintenance for Porta Potty Rentals?
When you rent a portable bathroom with us, our support team ensures that your facility is well-stocked, disinfected, and ready for use. We also handle maintenance for longer-term rentals.
The most you'll have to do is wipe down a bathroom counter or sweep the floor. If you prefer to have a bathroom attendant upkeep the restroom trailer for the duration of your event, we can make those arrangements on your behalf.
When it comes to VIP To Go, you're the VIP. We will handle the nitty-gritty of your porta potty so you can rest easy and enjoy your Bar or Bat Mitzvah.
Mazel tov!