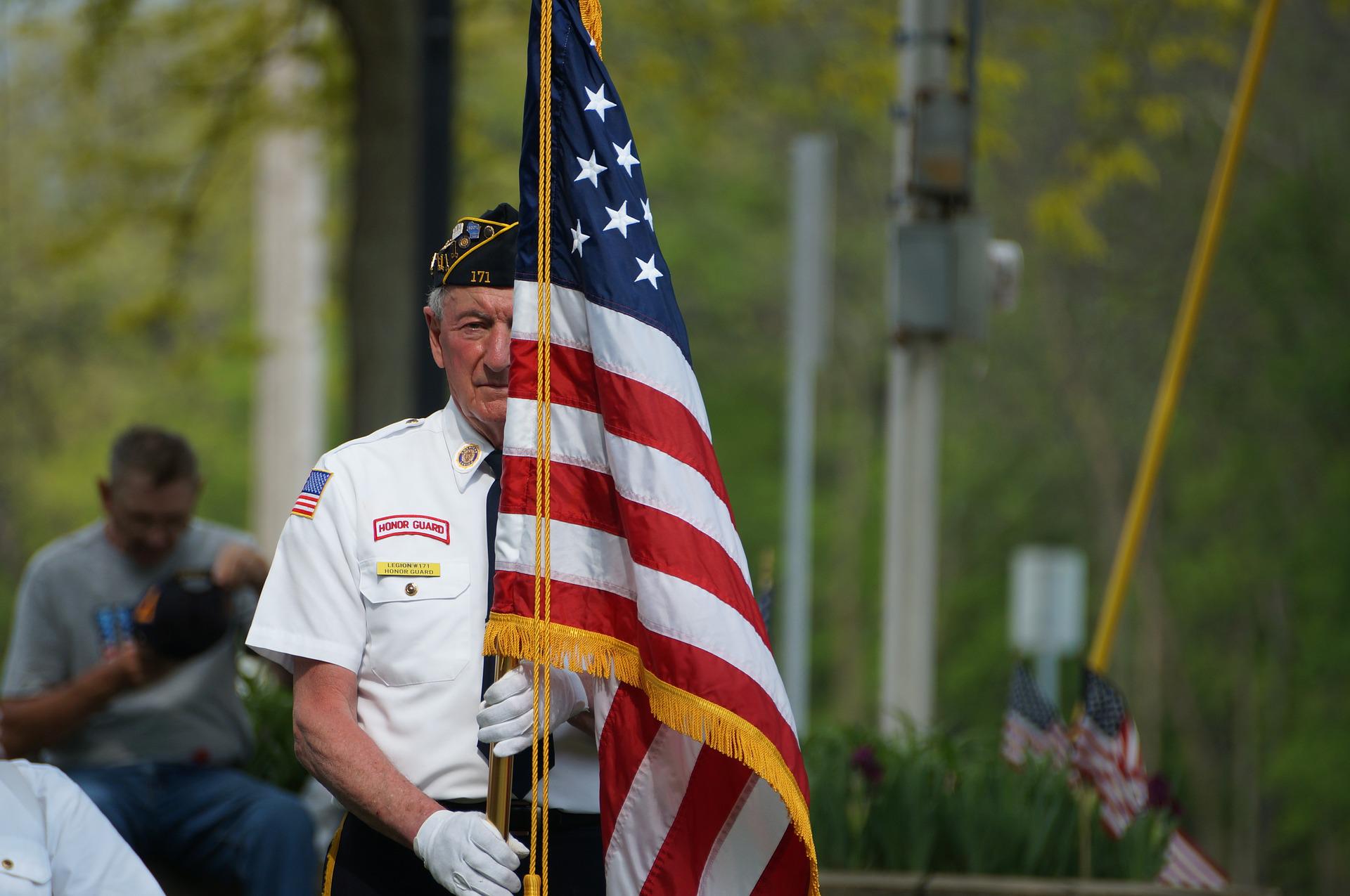 Ways to Honor Memorial Day
Memorial Day is a time to honor and remember the brave men and women who have made the ultimate sacrifice for our country. It's the unofficial start of summer and is a great time to be with family and friends, eat delicious food, enjoy the outdoors, and celebrate life. Although many look forward to Memorial Day for barbecues and celebration, there is more to the holiday than the day off. And yes, there are many more interesting and fulfilling ways to honor Memorial Day.
Let's flash back to some Memorial Day background. Memorial Day was first observed as Decoration Day in 1868 and was later renamed Memorial Day in 1882. In 1971, Memorial Day became an official federal holiday. But what is the difference between Memorial Day and Labor Day? Labor Day is celebrated on the first Monday in September. Labor Day honors American workers who fought for better wages and working conditions during the Gilded Age (1870–1900). It focuses more on workers' rights than on those who have died while serving their country.
As we celebrate Memorial Day, we must know that it's not just about remembering soldiers who have died in battle—it's also about remembering those who are still living with disabilities incurred during military service. And while it is a national holiday and a great time to relax with family and friends, its purpose should never be forgotten.
Four Meaningful Ways to Honor Memorial Day
Memorial Day is observed on the last Monday in May, which is near the end of spring and early summer. The weather is perfect for several memorial picnic ideas and cookouts with friends and family. It's also a good day to get out into nature, watch baseball games, or do other outdoor activities such as fishing or boating on lakes or rivers that are open for recreation during this time of year.
While there are many fun things to do on Memorial Day, it's important for everyone to take time this day to reflect on what it means to be an American citizen and what sacrifices our people have made so that we could live freely today.
There are many ways to participate in this special day, but here are four meaningful ways to honor our fallen heroes.
Memorial Day is a great time to learn about our history and the brave people who have served in the military. One way to honor Memorial Day is to visit a military memorial or museum. These places are filled with objects that tell stories about people who fought for freedom, including weapons and uniforms worn by soldiers; letters written by loved ones back home; photographs of soldiers in training; and even the remains of soldiers killed in combat.
You can visit a local military memorial or museum for free, get your picture taken with soldiers, or even see an airplane simulator! Visiting these memorials is a great way to learn more about our history—and what it means!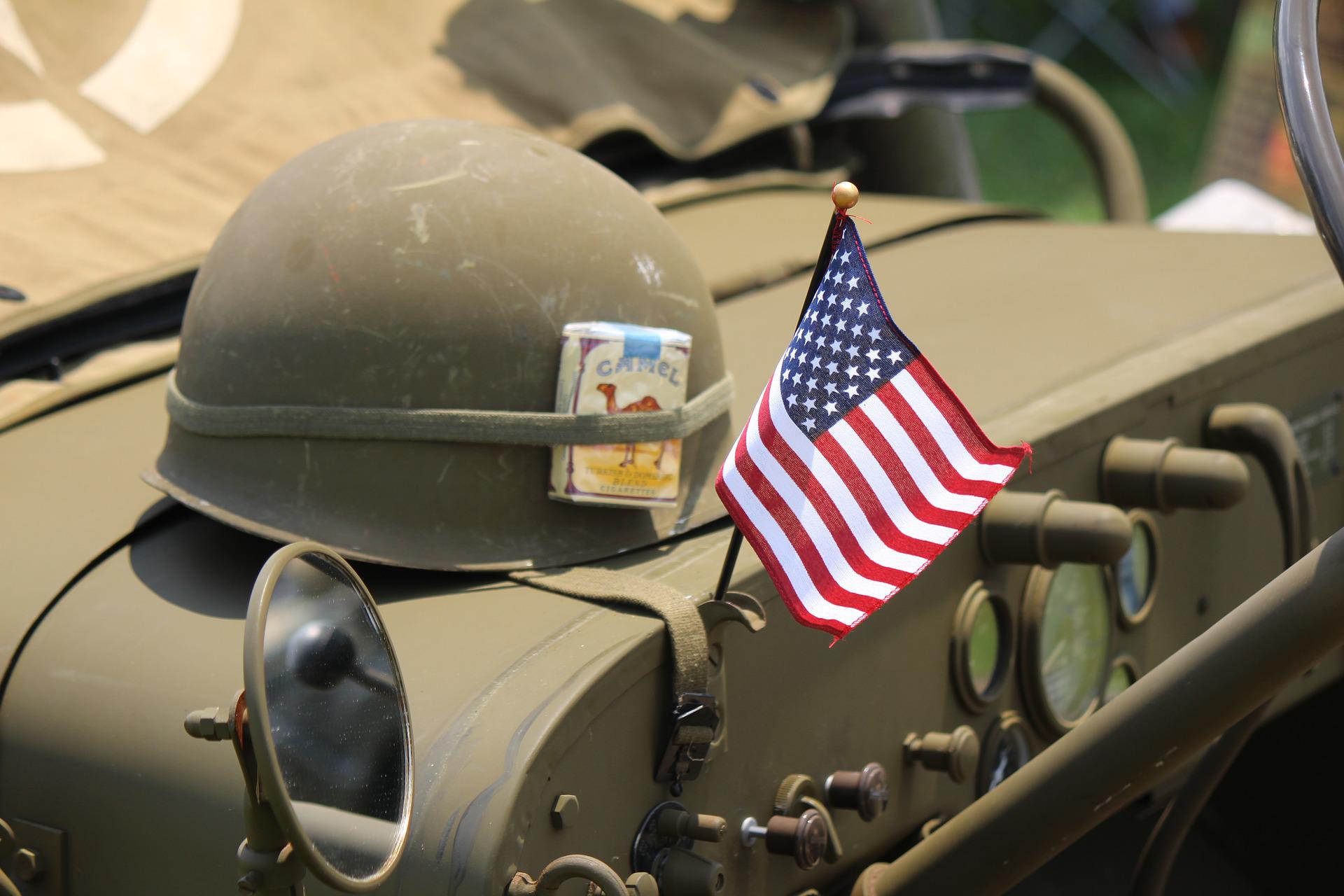 Another way to honor Memorial Day is by making a donation to organizations that support veterans—even if it's just $5! This way, you can provide financial support to veterans or families of troops who have died in service. Some organizations that you can donate money to include those that provide services for veterans, like food banks and job training programs. A noteworthy organization is the Wounded Warrior Project (WWP). You can also plan an outdoor fundraiser for the families of the fallen.
Another way to show gratitude is through thanking a veteran with a card or letter, donation, or phone call. Saying thank you to a veteran you know personally really shows them how much you appreciate what they've done for our country. If you know any veterans personally, go up and shake their hand or give them a hug so they know how much they mean to you!
Voluntarily give your time or resources to help veterans or families of the fallen. Even a simple phone call to the family of a loved one can be so meaningful.
While it's important to spend time with your family and friends, consider taking some time to volunteer or donate your resources on this day. Volunteering with a veteran organization is one way you can honor your community's veterans and help them find the resources they need. You can volunteer at a veteran's hospital, a nursing home, a local food bank, or a homeless shelter. You can also donate blood to the American Red Cross. These are great organizations that help veterans and their families every day!
Another one of the ways to honor Memorial Day is by taking part in traditional memorial-focused activities. Whether you're looking for ways to honor your family members who have served our country, or if you just want some fresh inspiration for ways to experience Memorial Day with your friends and family, you can search for "memorial day services near me" and attend one of such memorial day services. Here are some other ways to honor the fallen heroes Memorial Day by taking part in traditional activities:
Go to a local parade or ceremony and watch as an honor guard carries an American flag for the fallen.

Visit a war memorial and pay your respects, whether it's at Arlington National Cemetery or someplace closer to home.

Visit any veterans in nursing homes and spend some time talking with them about their experiences
You can also start your own tradition! It could be as simple as writing letters or cards to active duty members of the military. The important thing is that you make the day count by doing something that matters.
Three Ideas to Make Your Memorial Day Celebration Memorable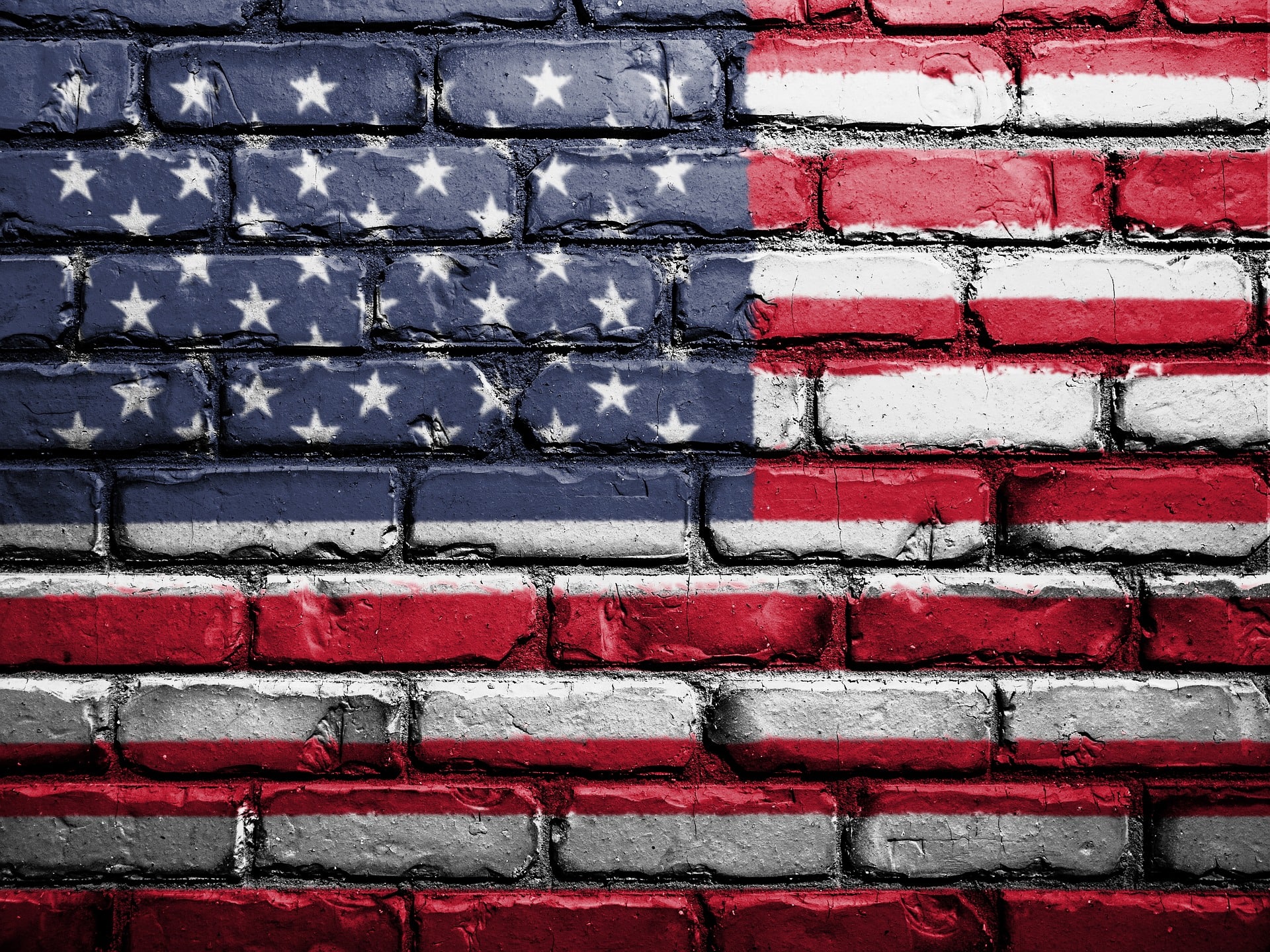 In addition to finding ways to honor Memorial Day, there's nothing wrong with using this time off to celebrate and appreciate your friends and family. How about planning a meaningful celebration in a park with a memorial day picnic or barbeque? You can make an easy BBQ for a crowd of people and try different memorial day BBQ menu ideas. Alternatively, you can look for "memorial day BBQ near me," to join an existing event near you, or you can learn how to host a BBQ cook off.
But as you plan the menu and logistics, keep the theme of the holiday in mind and try to weave that theme into the celebration. For example, if you're going to plan an outdoor memorial day party, decorate with American flags or red, white, and blue streamers. Or bring out your old photos from past Memorial Days so everyone can see how much fun they used to have together. If you want to host an indoor party, use patriotic music for background noise and make sure there are plenty of red, white, and blue decorations around so people can feel patriotic!
Incorporating activities that focus on the theme of the Memorial Day holiday into your party make it more memorable. Here are several specific ideas to enhance the celebration:
You can use stencils and sidewalk chalk to create a patriotic tribute to fallen soldiers. Take some time to create a mural together that celebrates the red, white, and blue. With this, you can create an artwork that's both festive and meaningful. This activity can be done indoors or outdoors, depending on weather conditions, and will make for a great backdrop for photos to document your day together.
The National Moment of Remembrance is observed each Memorial Day at 3 pm, in remembrance of all Americans who served in the armed forces and gave their lives for our country. By observing this moment, we can bring our community together around this important cause and show respect for those who have died protecting our freedom.
Watch the local news at 3 pm and observe the one minute of silence that occurs during this moment of remembrance. Take time to reflect on those who gave their lives in service to our country, and remember them by taking a moment to think about what they did for us all.
If there is a local family who has lost one of their own in battle, consider making them feel a part of your local memorial day celebrations by inviting them to join, bringing them food or drinks, or simply letting them know how much you care about them.
You can also host an event at your home where families who have lost someone serving in one of our armed forces can come together to share stories and support each other through their grief.
What to Do if You Need a Restroom Trailer for Your Memorial Day Events
If you're planning a memorial day event this year, you're probably trying to make sure that everything goes off without a hitch. Since Memorial Day is an important holiday, you want to make sure your guests have everything they need to enjoy themselves. That includes a clean restroom!
If you need restroom trailer units for your Memorial Day events, VIP can help. We provide restroom trailers for all types of memorial day events, including parades and concerts. Our outdoor bathroom trailers are made of high-quality materials and are designed to provide your guests with a comfortable and convenient upscale restroom experience. Our restroom trailer rental units are also reliable, clean, and stocked with toilet paper, hand soap, and paper towels.
Our service team will be available throughout the event if there are any problems or emergencies that arise during your event. At VIP, we have the right trailer for you. From luxury port a potty units to trailer bathroom units, we offer a variety of models that can be customized to fit your needs and match the theme of your event. We also provide expert advice on which model will work best for your event space and the number of expected attendees.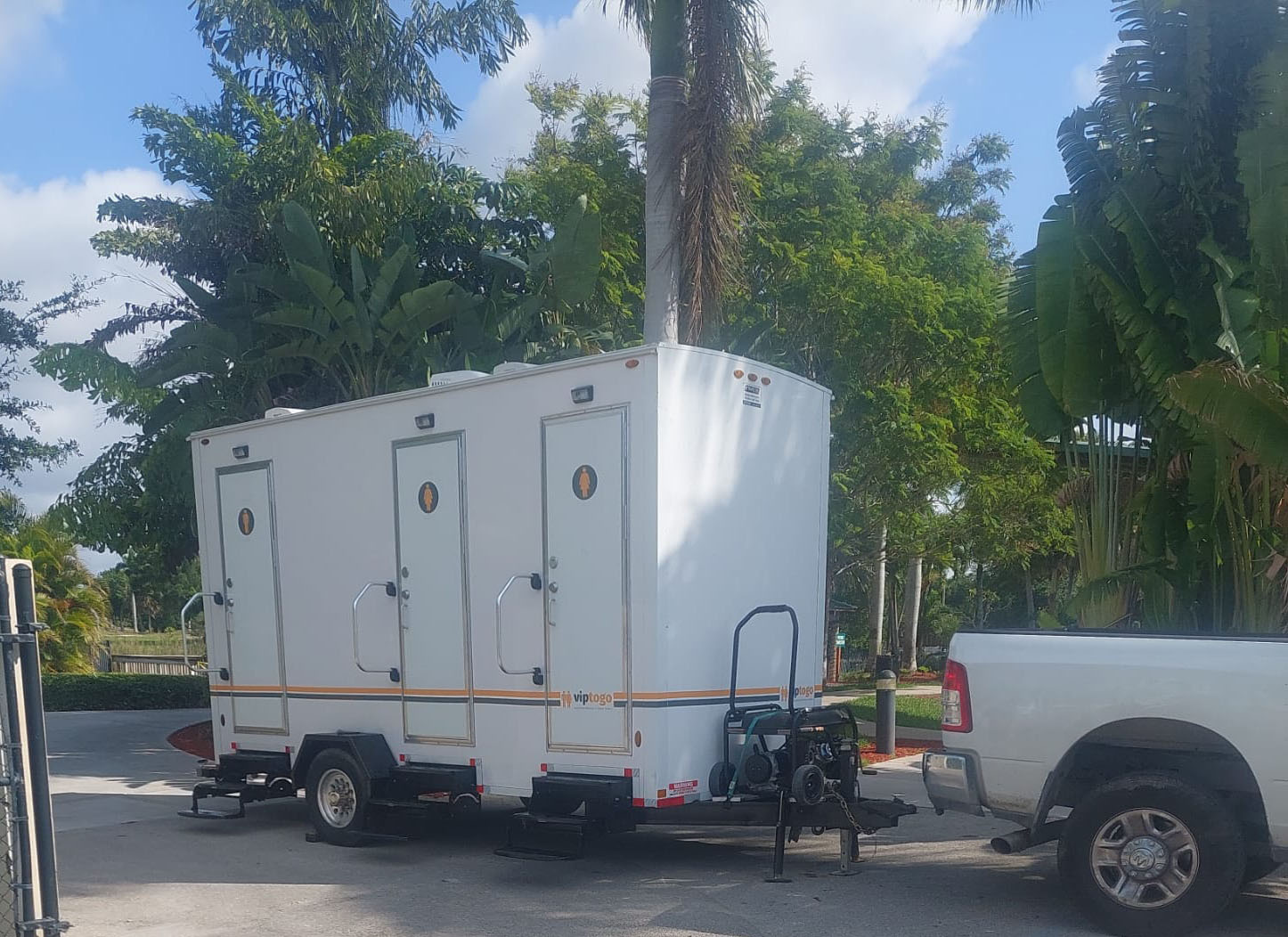 VIP has been helping customers find the right mobile bathroom units since 2007, and we know what it takes to meet the needs of our clients. Our goal is always to provide excellent customer service at competitive prices so that our clients can focus on what matters most: their event. VIP can help you meet your restroom trailer needs for all your Memorial Day events!