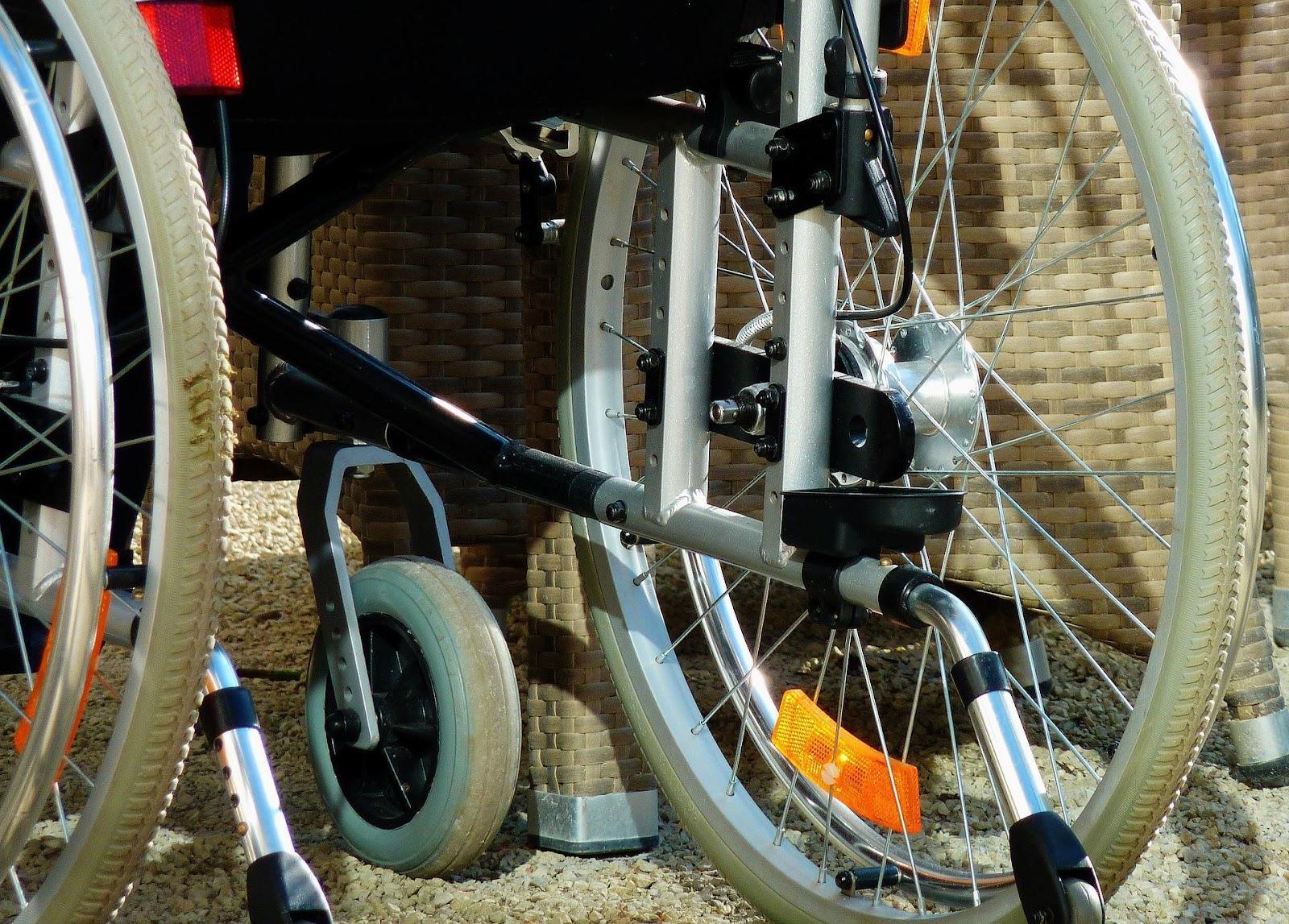 How To Plan Disability-Friendly Inclusive Events
So many aspects go into planning an event. Sometimes, disability-friendly facilities and services fall by the wayside. However, these provisions are nonetheless important and must be considered at all stages of planning.
Inclusive events that are sensitive to the needs of all your attendees, including people with disabilities, not only welcome diversity and a higher turnout, they also inspire more goodwill and support. In addition, all public events in the United States are mandated to comply with the requirements outlined by the Americans with Disabilities Act (ADA). In a nutshell, the ADA is designed to ensure that everyone enjoys fair and equitable access to "programs, activities, and services of public entities."
This article will show you how to plan an inclusive event that's in keeping with standards set by the ADA. You can use it as a planning guide on how to make an event accessible and more disability-friendly.
Prevalence of Special Needs
According to the Centers for Disease Control (CDC), one in four Americans has some form of disability or impairment. This means that 61 million citizens need more inclusive spaces.
The prevalence of people with special needs indicates that the provision of disability-friendly amenities should no longer be limited to special ADA events. Whether it's a concert, festival, bazaar, product launch, or conference, providing ADA-compliant facilities is a must and a necessary show of goodwill and sensitivity to others.
Everyone has the right to feel secure no matter their disability and regardless of where they are. Planning events and facilities that cater to special needs must, therefore, be given the same attention and care as planning for the needs of all other attendees.
Planning Checklist for an Inclusive, Disability-friendly Event
Not sure how to start planning for a disability-friendly event?
Don't worry. This handy checklist will make sure you cover all the major areas. You can rest in the knowledge that you're throwing ADA-friendly inclusive events.
Let's begin!
Make sure your venue is ADA-compliant by checking the venue's website for an ADA certification. You can also email them and ask about provisions they already have in place for people with disabilities.
If you're renting an outdoor space, you may have to do more legwork to make the space accessible. This means having at least one ADA restroom trailer as well as providing accessible parking, seating, and more.
Planning for accessibility is an end-to-end effort that begins with event registration. A great way to anticipate the needs of your attendees is to give them the opportunity to indicate any special needs through your registration form. You can provide a checklist that they can conveniently tick off, allowing you to plan the types and number of facilities you will need.
Your checklist can provide the following options for people with disabilities:
Reserved front row seating
Captions for speeches and audio video presentations
Lactation room
Scent-free room
Gender-neutral bathrooms
Wheelchair access
Ramps leading to various locations
Assistive listening devices
Large print
Allow Attendees To Make Reasonable Requests
In addition to a checklist, you can also leave a few blank lines where people can write down specific requests that would make them more comfortable. While you certainly don't have to accommodate each request (which your form should mention), there's no reason why you can't look into reasonable requests, especially if they can be easily granted.
This allows you to look into aspects that your registration checklist might have left out. Plus, it puts you in a positive light and makes you a more considerable host. If you have the bandwidth and the resources for it, you can even include your or a team member's contact information on the form so people can reach out to the planning committee for questions and concerns regarding special needs.
If people need to travel to attend your event or you're holding a multi-day event, you'll also need to come up with ADA-compliant sleep accommodation for the event. Most hotels, inns, motels, and B&Bs today are required by law to be ADA-compliant. However, it still helps if you can check and recommend ADA-compliant accessible accommodation for sleeping options within the area.
Important technical considerations at inclusive events entail sufficient lighting at the venue, advisories for certain programs and activities, disability-friendly transportation to and from the event, and an ADA restroom trailer, to name a few.
Check if your venue is easily accessible by different modes of public and private transport. Provide instructions on how to get to the venue and include ADA-accessible route options.
Letting your attendees know exactly what they can expect from each event and activity is an important step toward having inclusive events. Share your event itinerary with your guests prior to the event.
This not only helps guests understand what to expect, but also lets them plan accordingly.
Provide accurate schedules for each activity and make sure to follow them. It's also a good idea to have buffers in between activities to give people more time to locate them and make their way to specific rooms or areas.
Is your space big enough to accommodate everyone invited? Are the hallways and entryways wide enough for people who are mobility challenged?
Make sure doorways and entryways are wide enough for wheelchairs and have ramps. If the event is a concert, festival, or another type of spectator event, designate a disabled seating area closer to the stage. Seating areas for everyone should be large enough to keep people comfortable and shouldn't violate anyone's personal space.
In addition, hiring ADA restroom trailer units (available through VIP To Go with a variety of options) is of utmost importance, especially if your venue doesn't come with restroom facilities for people with disabilities. Well-maintained hygienic restrooms can make or break an event experience, especially if your affair spans several hours or even days.
Apart from being required by law, clearly marked exits (including fire exits) are essential and comforting for people with mental illnesses and behavioral disorders. Some people, such as those with post-traumatic stress disorders (PTSD), anxiety, and personality disorders have a tendency to become hypervigilant. Knowing they can leave and where to exit should anything happen is very important to them.
People have different food sensitivities and preferences. There are people who can't take gluten, dairy, peanuts, etc. while others prefer a vegan, vegetarian, pescatarian, or another diet. When selecting and coordinating your food menu, provide a reasonable number of food choices. In general, it's good to have vegan, vegetarian, gluten-free, halal, and kosher options.
Everyone can probably think of an instance when they had no choice but to use a smelly, cramped, and unsanitary bathroom. Surely, this isn't the impression you want your guests to leave with.
Let your guests know you care about their welfare by renting a handicapped porta potty. ADA restroom trailer facilities involve more than just having ADA-compliant toilets. These restrooms must offer wheelchair-accessible toilet units with ADA bathroom layouts. Handicap-accessible portable toilets comply with the stipulated handicap stall dimensions and ADA reach guidelines for ADA lavatory height, ADA sink height, ADA grab bar requirements, and ADA bathroom sink requirements.
While an ADA restroom layout entails compliance with a lot of technical requirements, you can rent ADA-compliant facilities from providers like VIP To Go which will save you a lot of time and headache. ADA compliant restroom trailer rentals have been designed with the ADA in mind so you can be sure to get all the necessary features and amenities mandated by law without getting mired in too many details.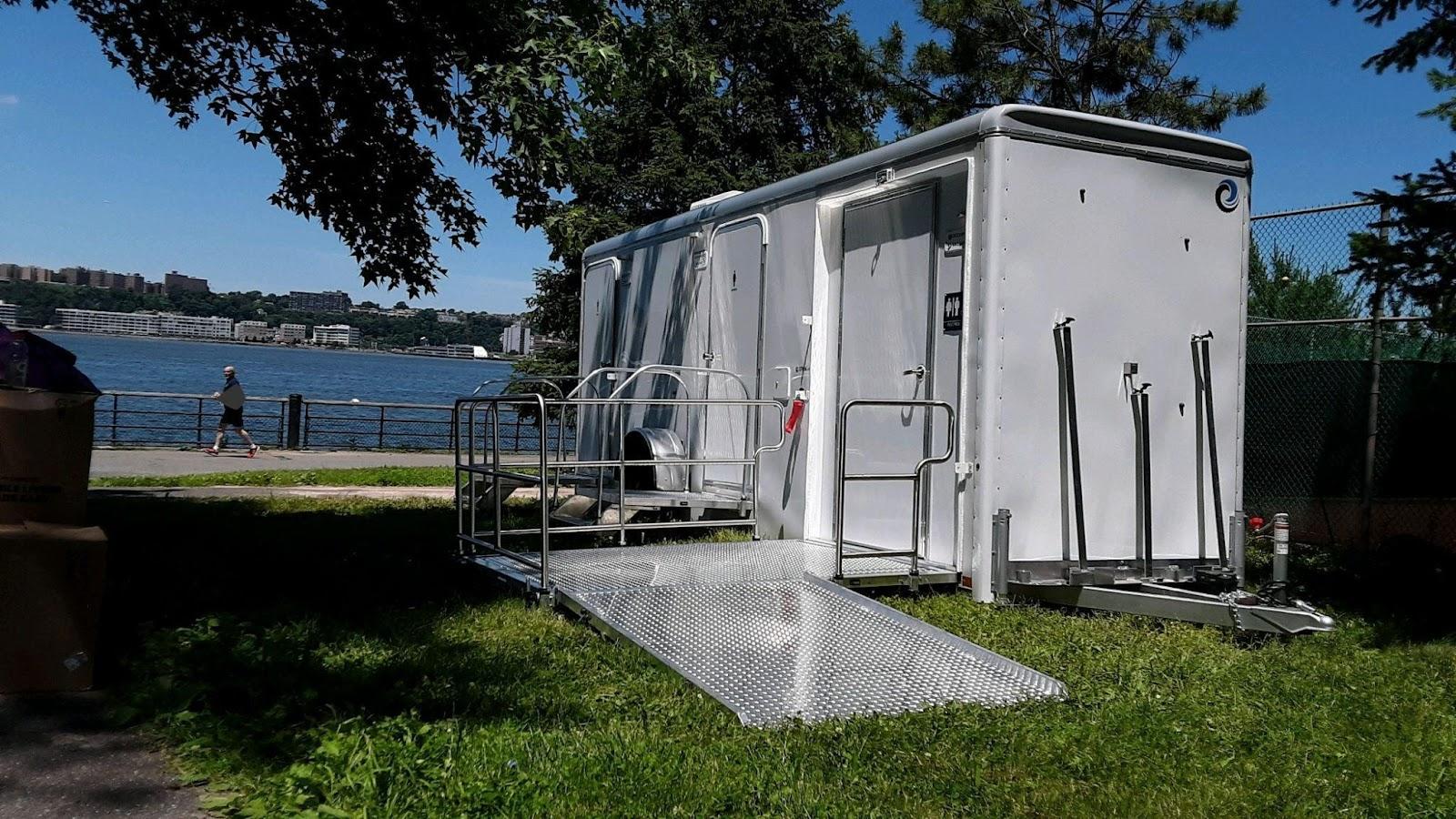 For more information on specific requirements outlined by the ADA, you can read about the ADA Accessibility Standards on the US Access Board website.
Provisions by Disability Type
After receiving RSVPs for your event, you'll have a better idea about which types of disabilities you need to plan for. For easy reference, here are some common provisions you can plan for, depending on the challenges faced by your registered attendees: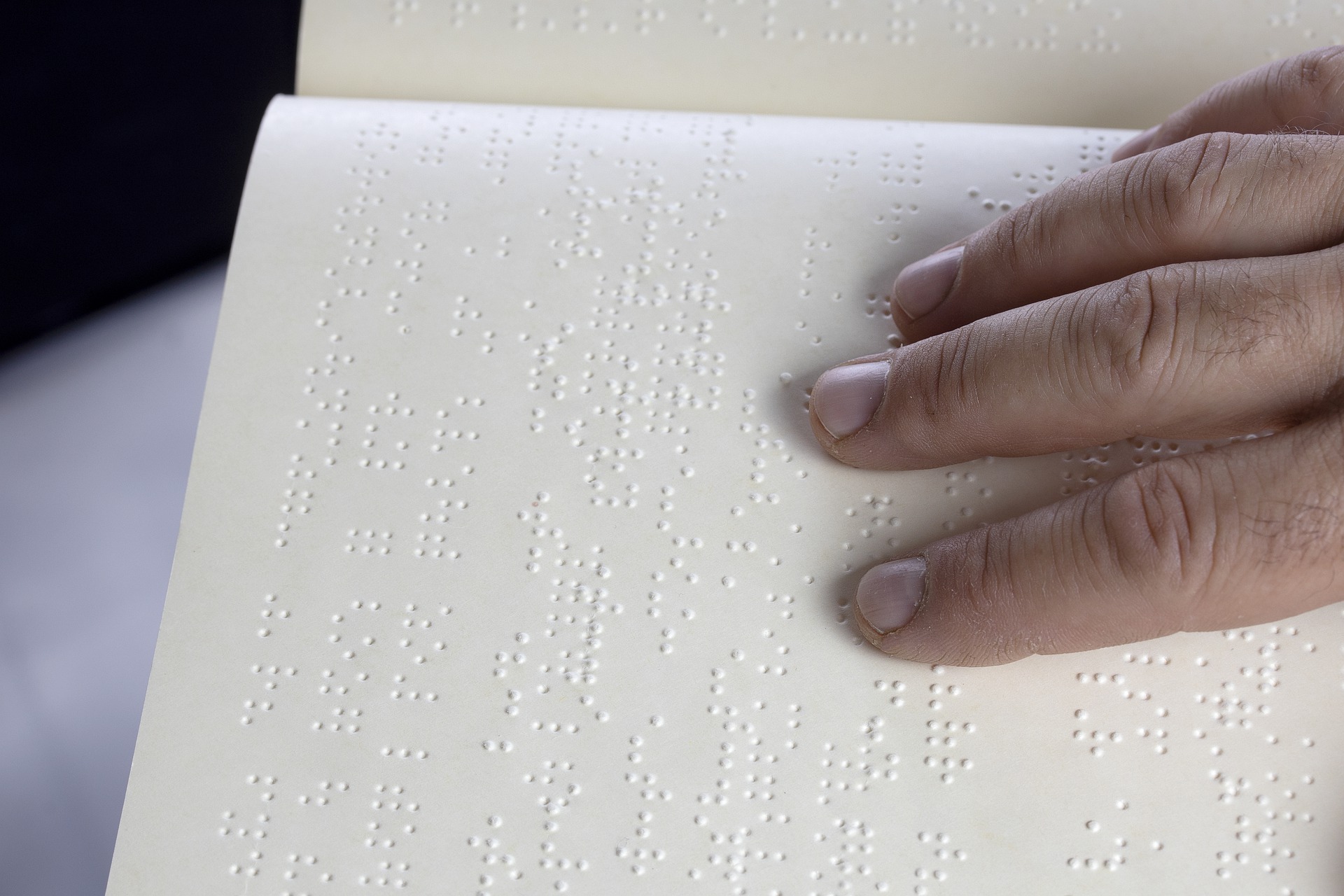 Inclusive events for people with visual disabilities will have:
Speech-to-text options
Clear signage and larger prints
Materials written in braille
Well-projected displays
Advisories for displays with strobe lights (you can also avoid them altogether to accommodate people who are known to suffer from seizures)
Disclose the use of flash photography
Motor Function Disabilities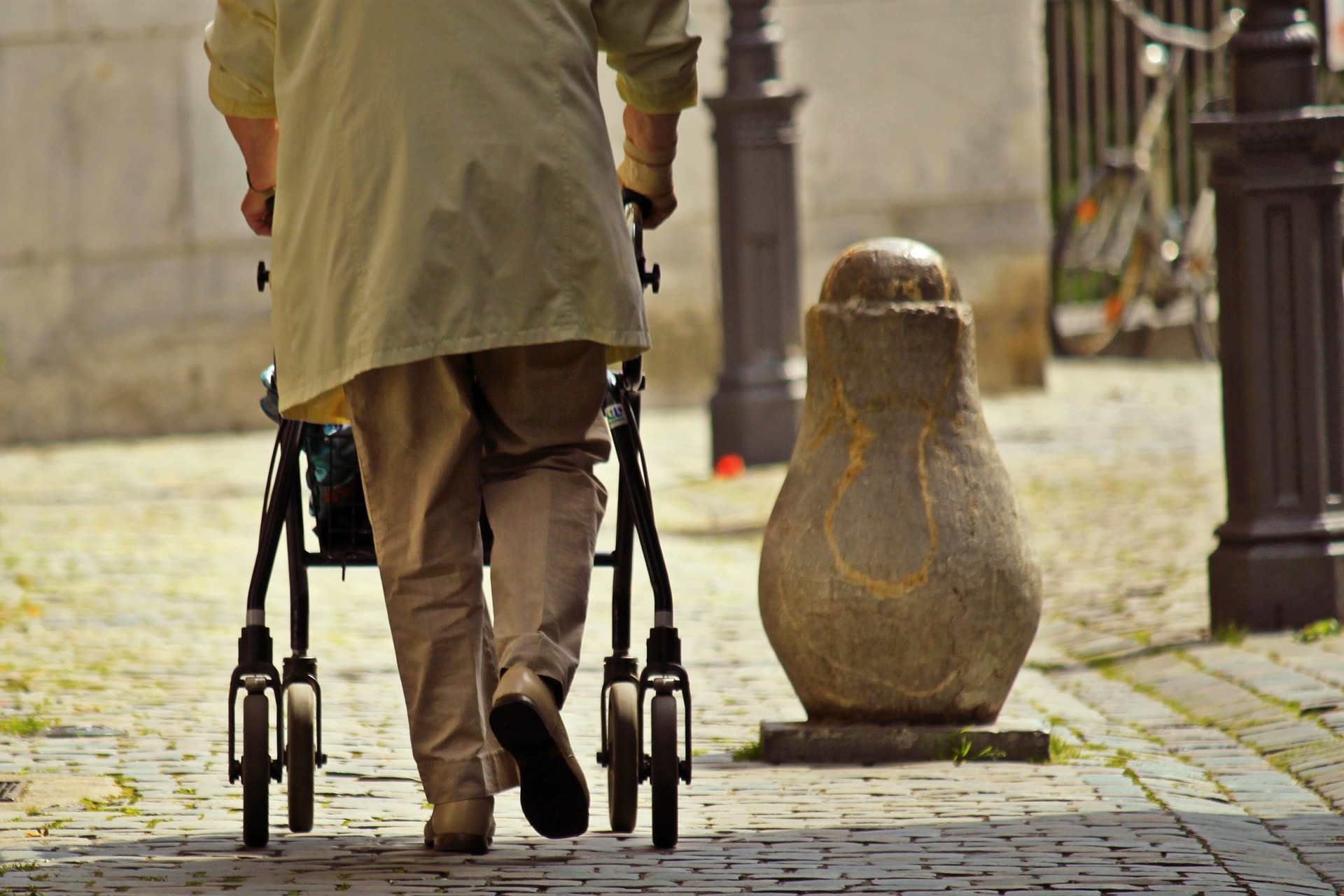 Host inclusive events for people with motor function or physical disabilities by providing:
Ramps leading up to the entrance, stage, and panels
Wheelchair accessibility
Handicap portable toilet units such as ADA bathroom trailers
Elevator access
Wider doorways and hallways
Ensuring that there are no loose cables and wires
Installation of ADA non-slip surface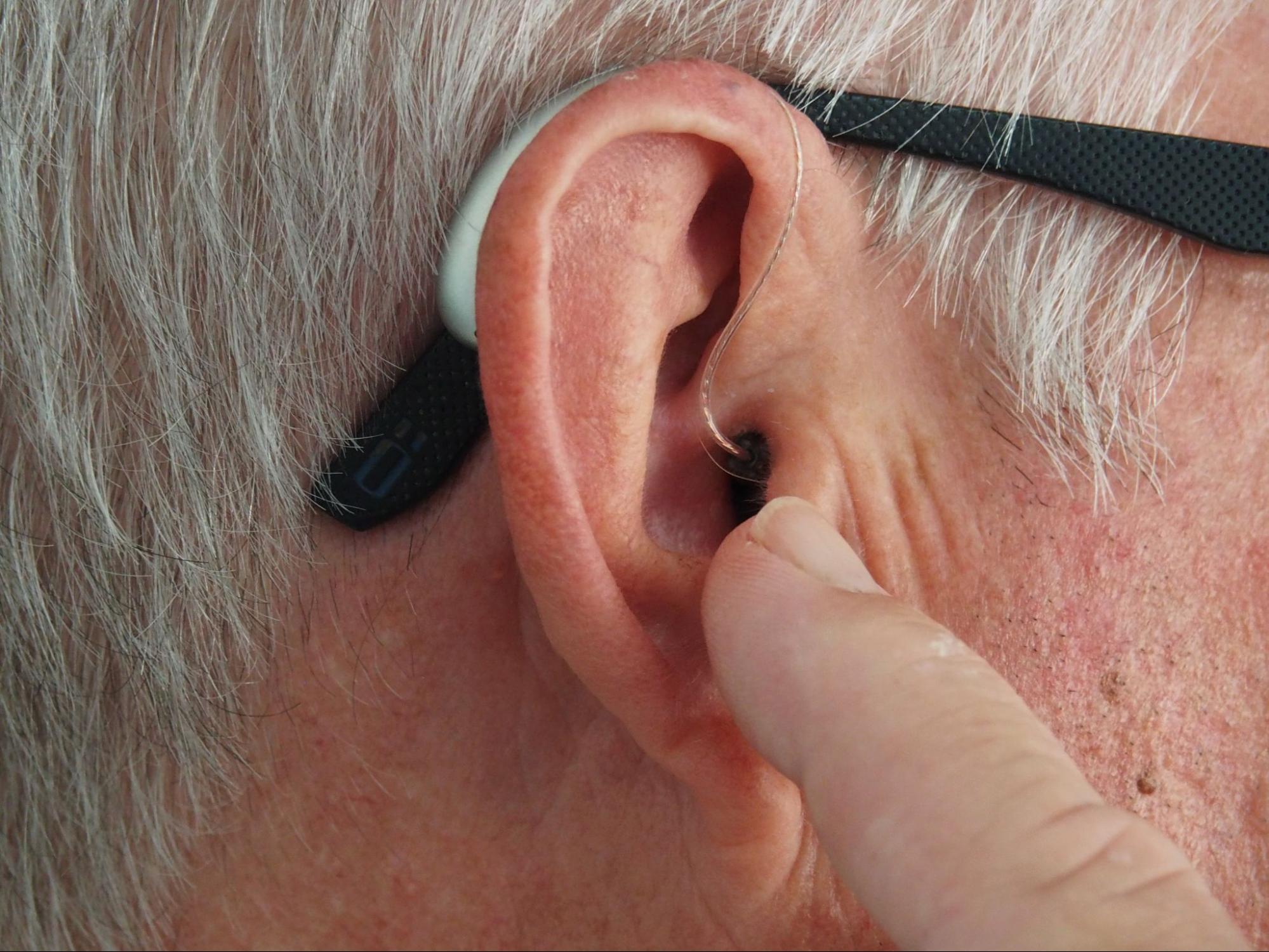 Inclusive events for people with auditory disabilities will have:
Assistive listening devices or aids
American Sign Language guides who can translate on-stage audio
Reserved seating in front for easier lip reading
PA systems for announcements
Roving microphones
Less unnecessary background music
To plan inclusive events for people with sensorial disabilities, you can:
Control the use of fog machines
Have scent-free rooms
Cognitive or Invisible Disabilities
To set up inclusive events for people with cognitive or invisible disabilities, you can provide:
Clear pathways to exits
Detailed instructions and timings on your itinerary
Visual aids that use symbols
Itineraries sent in advance
Simple language (avoid bunched-up text)
Proper Etiquette: Don't Ask For Proof of Disability
Sometimes, people's disabilities aren't visibly apparent. If you're in doubt about whether someone suffers from a disability, don't ask them to prove it. Inclusive events provide safe environments for everyone, including people with invisible illnesses, people with service dogs, and people who request access to reserved seating.
VIP To Go: For ADA-Accessible Portable Restrooms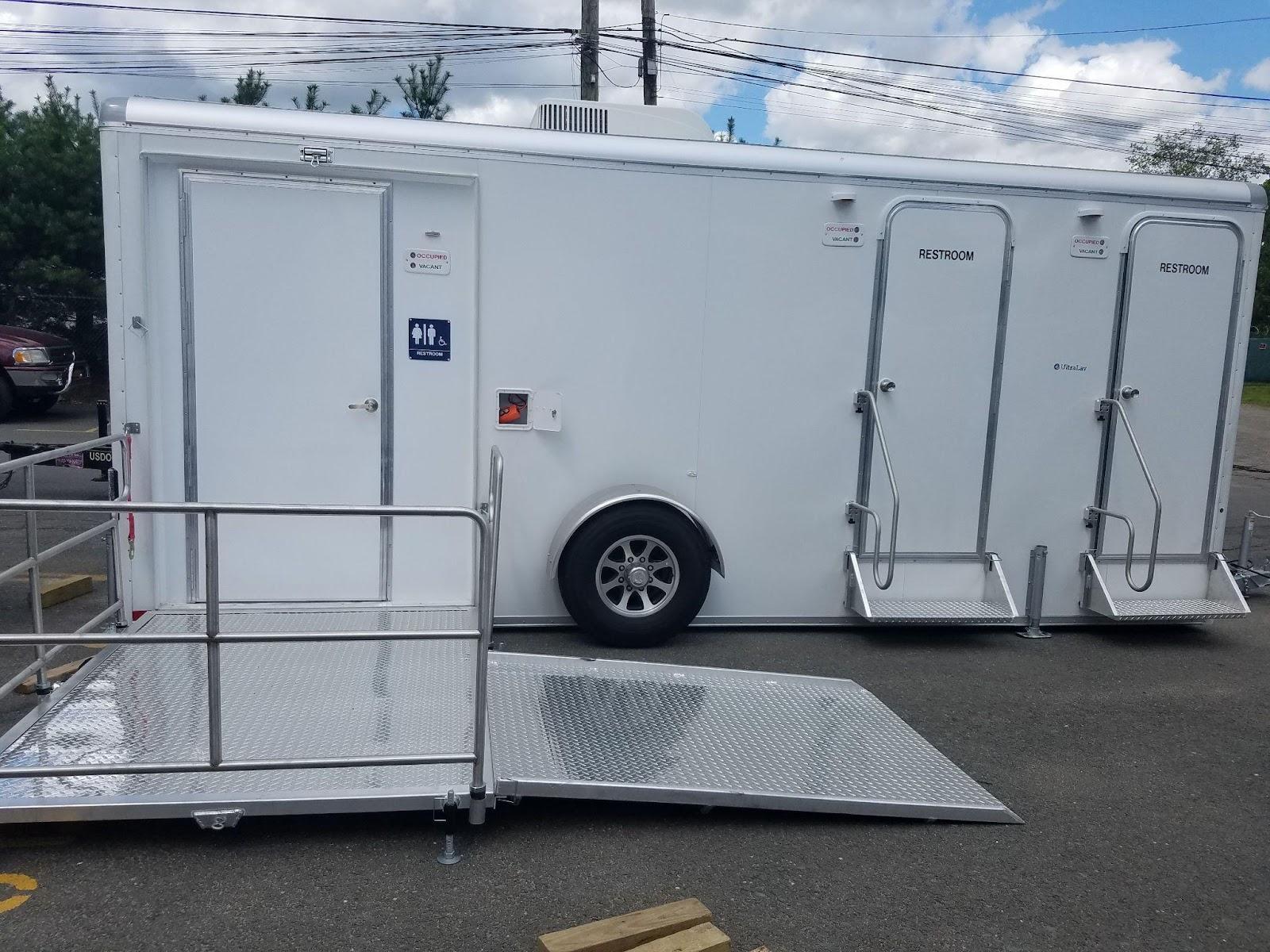 VIP To Go is a leading provider of event restrooms, including ADA-compliant portable restrooms. We're proud to offer modern, well-maintained facilities that are cleaned regularly and delivered promptly. Our fleet of event restroom rentals can accommodate events of all kinds and sizes whether you're expecting a hundred or a thousand participants. We provide restroom trailers that are combination units with one ADA stall combined with either two or four regular restroom facilities.
Our ADA restroom trailer rentals comply with ADA guidelines. We have single ADA restroom trailers, two, and four-station restroom trailers for lease. One of our most popular models, the ADA + Four Station Trailer is a 9 x 22 restroom trailer with five sinks, water-saving faucets and toilets, skylights, chrome floor drains, a mirror, paper towel dispenser, LED exterior lights, fluorescent lighting, and more.
The ADA restroom trailer drops down for easier access. It has wide doorways and is a wheelchair-accessible ADA portable toilet. If you need more restroom trailer rental options, send us a message. You can also visit the image gallery on our website or chat 24/7 with one of our live agents.
VIP To Go values inclusion. We're thus committed to making ADA-compliance for our clients as easy as possible. With our wide selection of ADA-compliant facilities, leasable, accessible, and standard toilets for those with disabilities are just a call away.