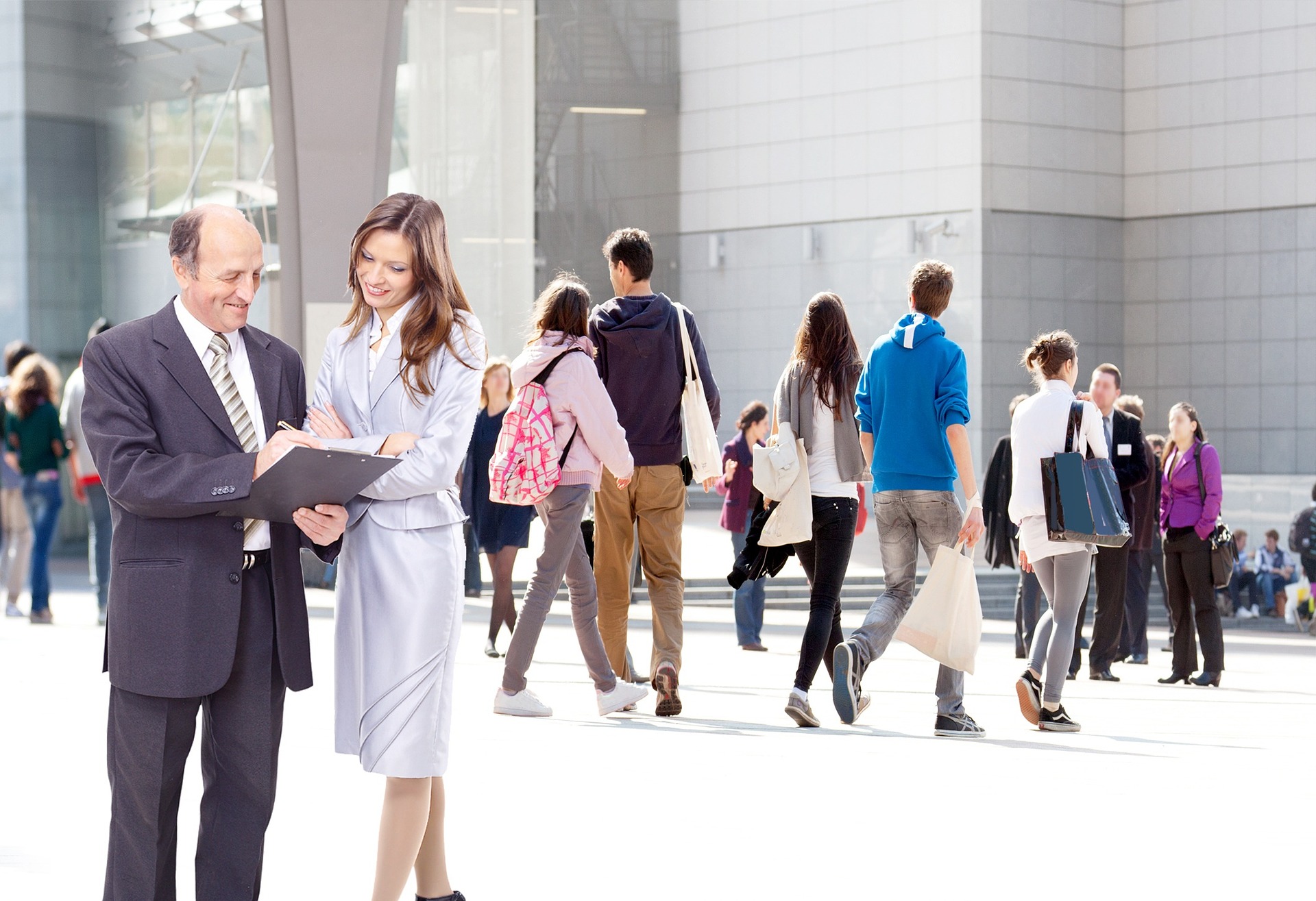 Conference Planning Checklist Ultimate Guide
A successful conference can be the key to promoting professional development, creating a platform for networking, and inspiring better performance. And being organized is the key to that success.
Whether it's a single-day academic panel conference or a three-day corporate event extravaganza, the event would involve many elements. You need to be well-planned and equipped to deal with all of them, including the unforeseen.
Having systems in place beforehand, managing logistics, and anticipating delays when so much is at stake can become overwhelming. No stone must be left unturned!
Planning means arranging for all conference requirements and the attendees' necessities, from deciding the theme to setting up event restrooms at the venue.
How to prepare for a conference? That's the question we aim to answer here.
This is a foolproof conference planning checklist to keep you on track as you go through the process of mapping out your event. You'll learn the important steps to organize a meeting, seminar, or convention. Plus tips on how to plan an international conference!
To ensure maximum success, you need to follow a detailed calendar. A realistic timeframe would be to start the planning part at least eight to ten months in advance.
Here's a handy conference planning timeline you can use:
Before the Event
8-10 Months:




Getting Started 

This involves creating a blueprint of what your conference should be. Identify the theme, target attendees, and the main goal and objective of holding the event. 

4-6 Months: Organizing and Chalking Out Experiences

Now that you have a vision of what your conference will deliver to its attendees, you can start planning for making those experiences tangible. (More on this later.)

1-2 Months: Building Buzz and Sending Final Reminders

As you inch closer to the big date, implement your marketing campaigns to create buzz for your conference and get as many participants as possible.
After the Event: Following Up
Use the post-conference time to distribute feedback forms or surveys to the attendees. Collecting this data gives you specific information about how successful your event was.
In addition, create a docket of resources that you think will benefit your delegates. It is a convenient way for them to access whatever they learned during the event.
Choosing an event location is an integral part of a conference planning checklist. Pick one that fits the theme and tonality of your meeting or seminar.
A good place ensures that the conference is working as intended, instead of splitting focus away from it. Spacious rooms, comfortable seating arrangements, and even a restroom trailer rental are all very important considerations.
When planning a regional or national conference, museums, libraries, theaters, and historical sites are ideal venues. An academic conference or panel event would be well received if hosted in the theater room of a museum or in a university lecture hall.
How to plan an international conference?
A hotel or convention center would be fitting, especially for international delegates who might be unfamiliar with the lay of the land. Hotels are set up with the resources to offer both meeting planning services and accommodations. This creates a playing ground for everyone to mingle and network under one roof. That's a huge chunk of your objective already achieved!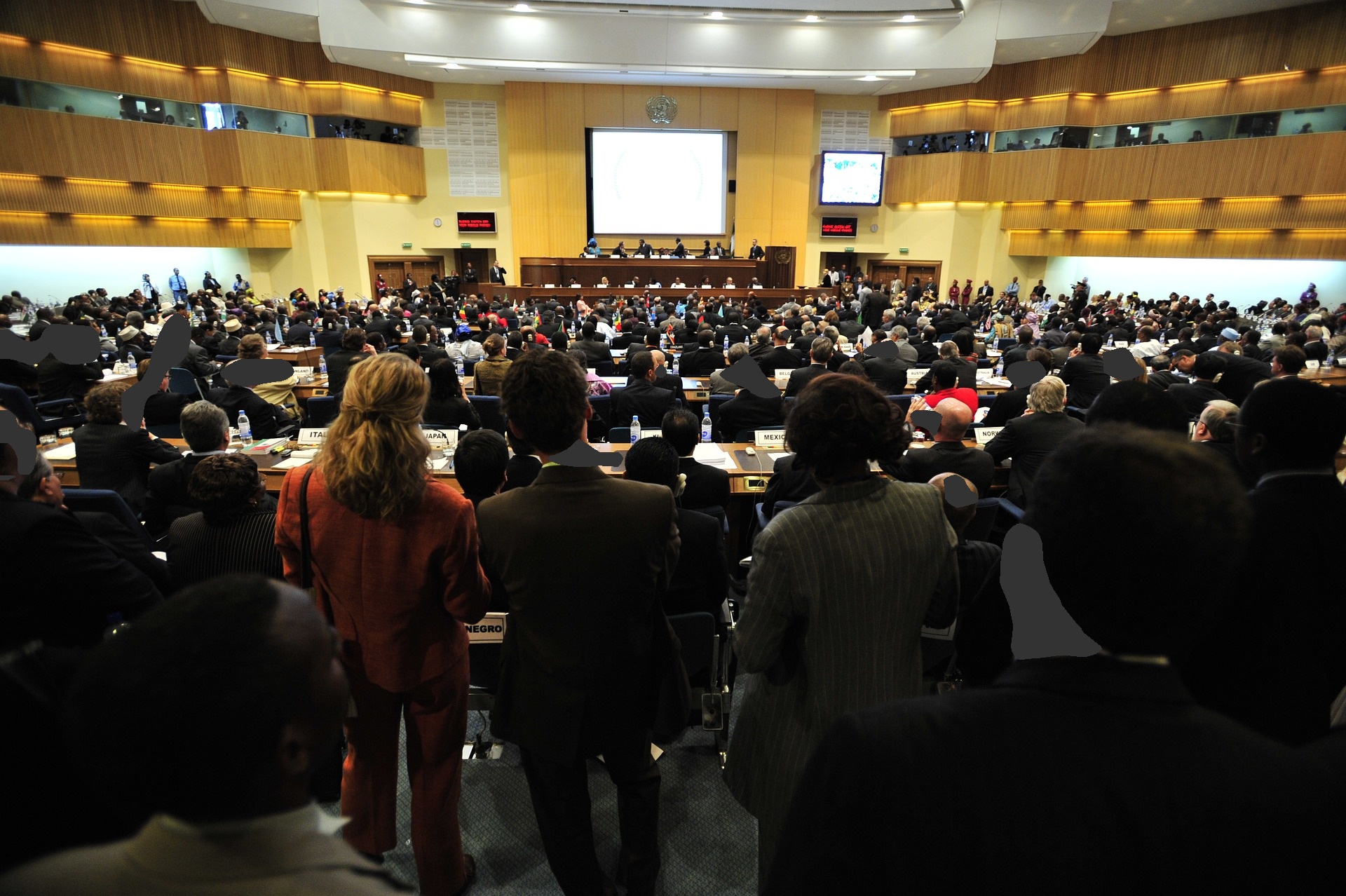 "Many hands make light work." – John Heywoods
Identifying your dream team and assigning specific roles to each person is arguably the most important item on this conference planning checklist. Assembling experts in each field is imperative.
Delegate different people to each area of focus:
Logistics and administration
Marketing and communication
Design
Facilitating and ushering services
General staff services
The team should also work in sync and convene at the end of each day to communicate progress on their respective fronts. Each group should have a conference checklist for their operations.
How to organize a conference to ensure its success? The theme should be engaging.
Many are tired of the boring, bland, and information-heavy formats most conferences seem to follow. A distinct, creative concept will make yours fascinating and unforgettable.
Here are several ways to pull it off:
Choose a subject matter relevant to your target audience. A medical staff convention on preventing the next pandemic, for instance, would be interesting to the participants.
Tap into industry trends. You may use pop culture to signal the underlying message to your audience. Or have a sports-related theme with mottos like "Keep your head in the game!" These are relevant even if you're planning a business or academic seminar.
Align the conference's objectives and events with your company's values, brand, and mission. For example: Use your brand logo as a key element or motif when designing the decor and collateral.
Research some ideas on how to host a conference more interactively. One idea is using artificial intelligence technology and self-help monitors for registration.
Invite industry experts to speak, such as influencers or entrepreneurs renowned in the beauty world for a B2B conference on top beauty trends in the market.
Add these to your conference planning checklist and your convention planning is sure to motivate your team to put together an awesome show. Hiring professionals to plan your conference's theme is also a great way to get started.
Oftentimes, this is viewed as a separate item in conference and event management. However, the budget, the venue, and the date of your conference need to be considered together. You might be willing to spend more capital, or even shift your dates around, if you get your hands on that coveted planetarium space when planning an academic seminar.
For international conferences, hotel venues provide the best services and hospitality. To ensure a worthwhile experience for delegates who traveled miles to attend, you might not want to skimp on your budget here.
Depending on how funded your organization is, you may also need to look into budget sponsorships. These can pull in extra capital to make ends meet and empower you to deliver the best to your attendees.
Now, more than ever, you need to produce engaging and interactive experiences for conference attendees. A simple exit ticket like a feedback form won't cut it. Tech systems like live streams, live chats, forum discussions during panels, and event apps are just starters for the perfect conference planning checklist.
Good tech integration practices, like creating a social media hashtag that your audience uses during the event, can boost engagement and get a lot of people talking about your company or organization. It ensures a wider reach, which helps increase the ROI of your investors.
Using artificial intelligence for answering FAQs and checking guests into seminars can save a lot of time and manpower. Chuck the paper badges and clips. Replace them with smart badges that use RFID chips. Those are also an excellent tool for collecting data about your attendees, and help them network with each other with just a tap on the phone.
Do your research to find out the technological platforms apt for your specific needs.
When organizing a convention, it is important to stick to your event objective and mission. But it is equally important to create a memorable experience for your participants.
Having top notch services and hospitable staff is not just an advantage but a mandate. Hire catering services well in advance to prepare for the needs of different communities. Include vegetarian, vegan, and halal options in your menus to make your audience feel heard and taken care of.
Show inclusivity by creating spaces for people to take a break in and sit comfortably. Make allowances for disability access and an event restroom trailer, though most venues should already have these in place.
If you're planning a conference that spans days, you could hire entertainment services and have a special mixer night for the audience. This also aids in networking and creating buzz. There was never a better answer on how to host a conference!
Providing a comfortable atmosphere to the conference attendees, experts, speakers, stakeholders, and staff should be a priority on your conference planning checklist. Try to empathize with each of them to identify pain points and potential problems.
Ask and answer these questions: Have I given the participants enough break time between seminars to discuss and catch their breath? Are the speakers clear on their entrances and exits during seminars? How many restrooms do I need for my event?
Choose VIP To Go Event Restroom Rentals
An important but often overlooked aspect in conference planning is calculating how many portable toilets per person per event will be needed. Yet it is critical to your event's success, especially if your venue offers limited restrooms.
Your list of service providers should include a company like VIP To Go. We offer luxury restroom services ranging from 2-stall portable toilets for events to 10-station portable restroom rentals, ADA restroom trailer rentals for the handicapped, and event restroom trailers that even include showering facilities.
Renting from VIP To Go means having high end, comfortable restroom spaces for your guests at any event, even outdoor events. So there's nothing stopping you from organizing seminars and conferences in open air locations.
Keep this checklist handy when thinking about your next big event. It's more than enough food for thought on planning a conference for national or international audiences.