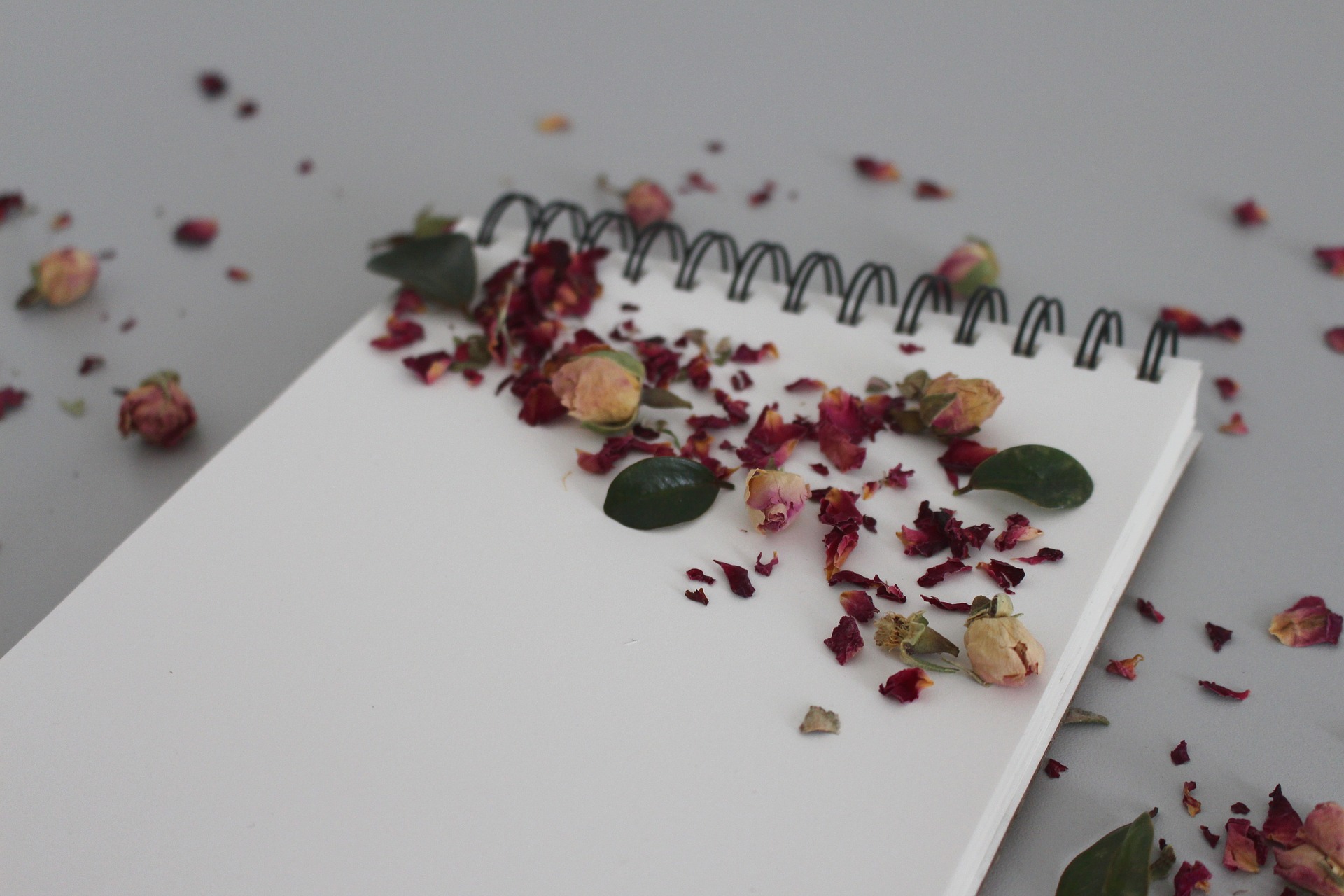 How to Choose Vendors for a Wedding – and Mistakes to Avoid
Planning a wedding can be challenging. There is a seemingly never-ending list of decisions and choices, from the wedding gown to the venue, the guest list to the date for the big day – and that's not counting all of the vendors for weddings.
Let's face it – there's a long list of vendors needed for wedding, and they're all essential. After all, could you imagine stepping out onto the dance floor without a band to play the song for your first dance? How about forgetting to hire a photographer and ending up with sub-par images of your special day?
Lining up vendors for a wedding is undeniably important – but it can bring a whole new world of stress and exhaustion. That's why we created this article – to help soon-to-be-newlyweds discover how and when to book their vendors needed for wedding, plus some tips for avoiding complications and ensuring everything runs smoothly.
Choosing Vendors for a Wedding – How and When
If you look at your list of vendors for wedding, you might become exhausted. There are so many vendors for a wedding – how can you get it all done in time? If you're feeling tired before you even get started, keep reading. Below you'll find tips on how and when to book wedding vendors.
Tip: Before looking into vendors to book for wedding, double-check with your venue for any restrictions. Some venues have a preferred wedding vendors list to choose from, while others have "open choice" – i.e., you can choose whoever you want.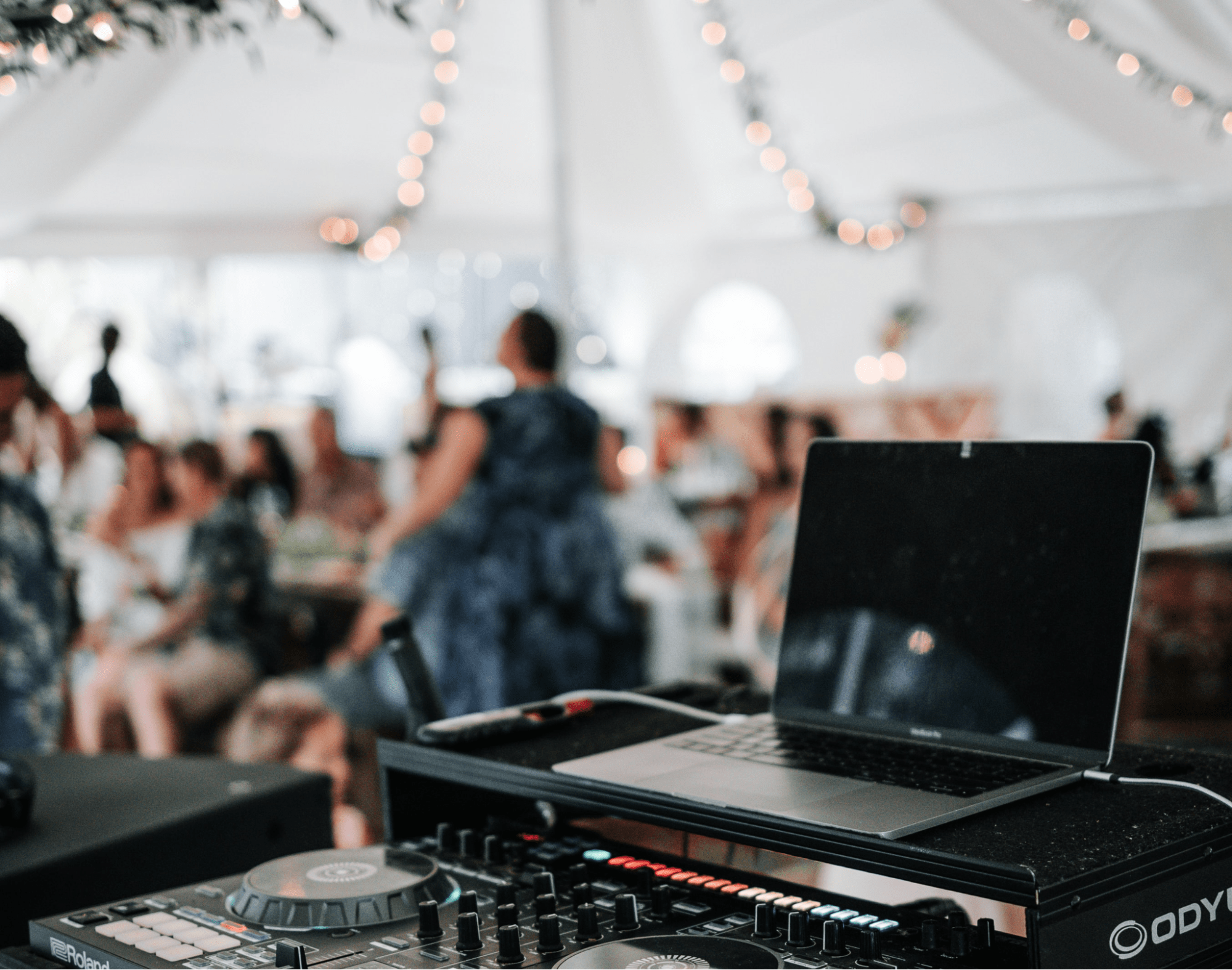 One of the most important vendors needed for wedding is the band. They'll be the ones bringing your wedding to life, so to speak, with beautiful tunes from beginning to end. Their performance will be essential while walking down the aisle and during your first dance.
When hiring a band, decide on your budget and the type of music you want to be played. Then, start asking around. You can ask your friends or local pages or even perform an online search. Listen to the band – either in-person or through a recorded platform – to help make a decision.
You should listen to a few bands before coming to a decision. However, you'll want to book the band at least a year before the big day (if possible). After all, a top-notch band will likely have other gigs, and you don't want to end up with a conflict in schedule.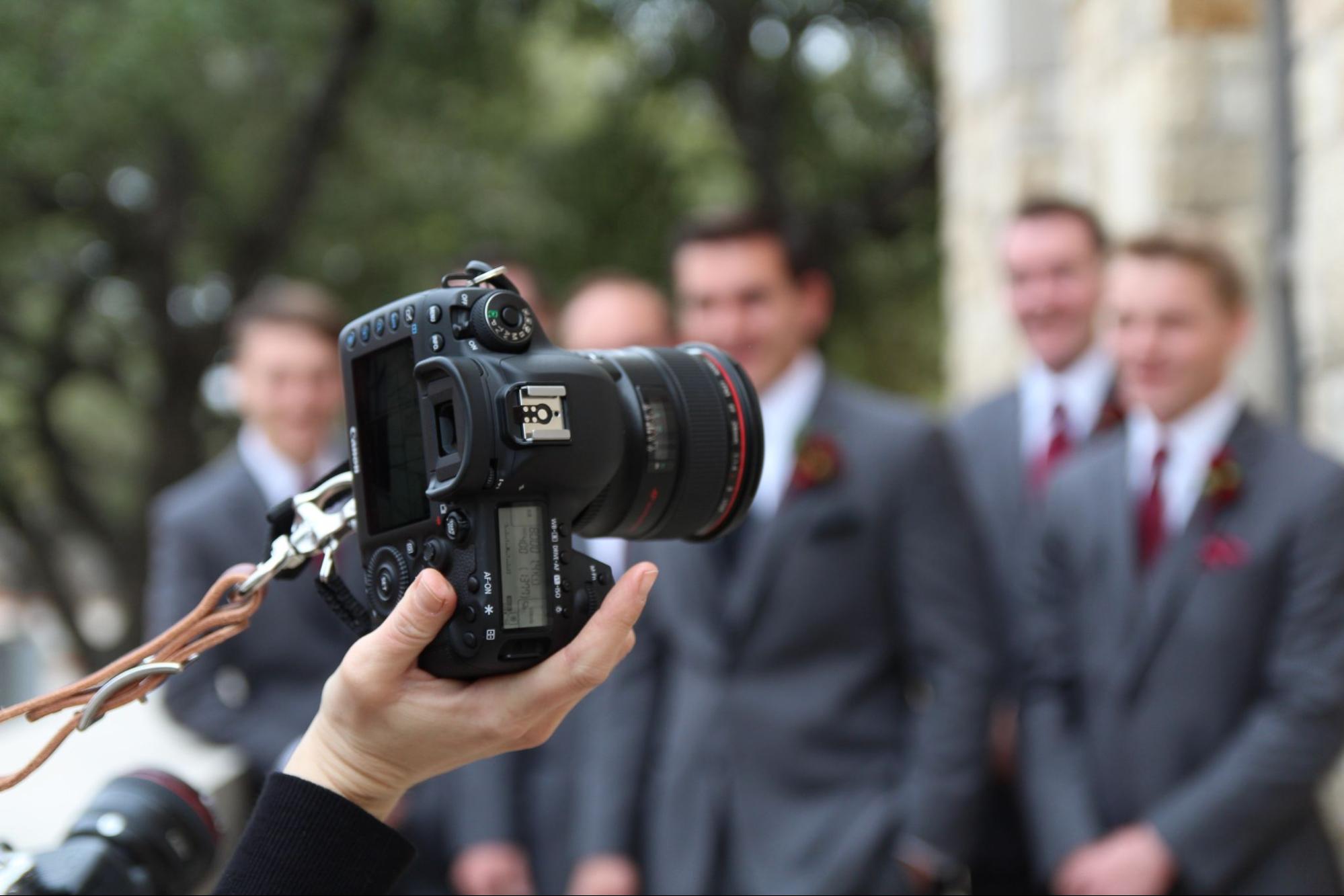 Another essential vendor on your list of wedding vendors is the photographer. They will be capturing every moment of your wedding on camera and video. Needless to say, they're critical on your special day.
Before scouting a photographer, decide on your budget and the type of images you like. For instance, some may prefer a dark and moody setting, while others want a more fine art approach.
From there, you can start researching local wedding photographers. Interview and ask them important questions, such as whether or not they're licensed and how many years of experience they have. Look through their photo gallery (wedding images specifically) and check their reviews from real customers.
You need to book a photographer at least nine months in advance.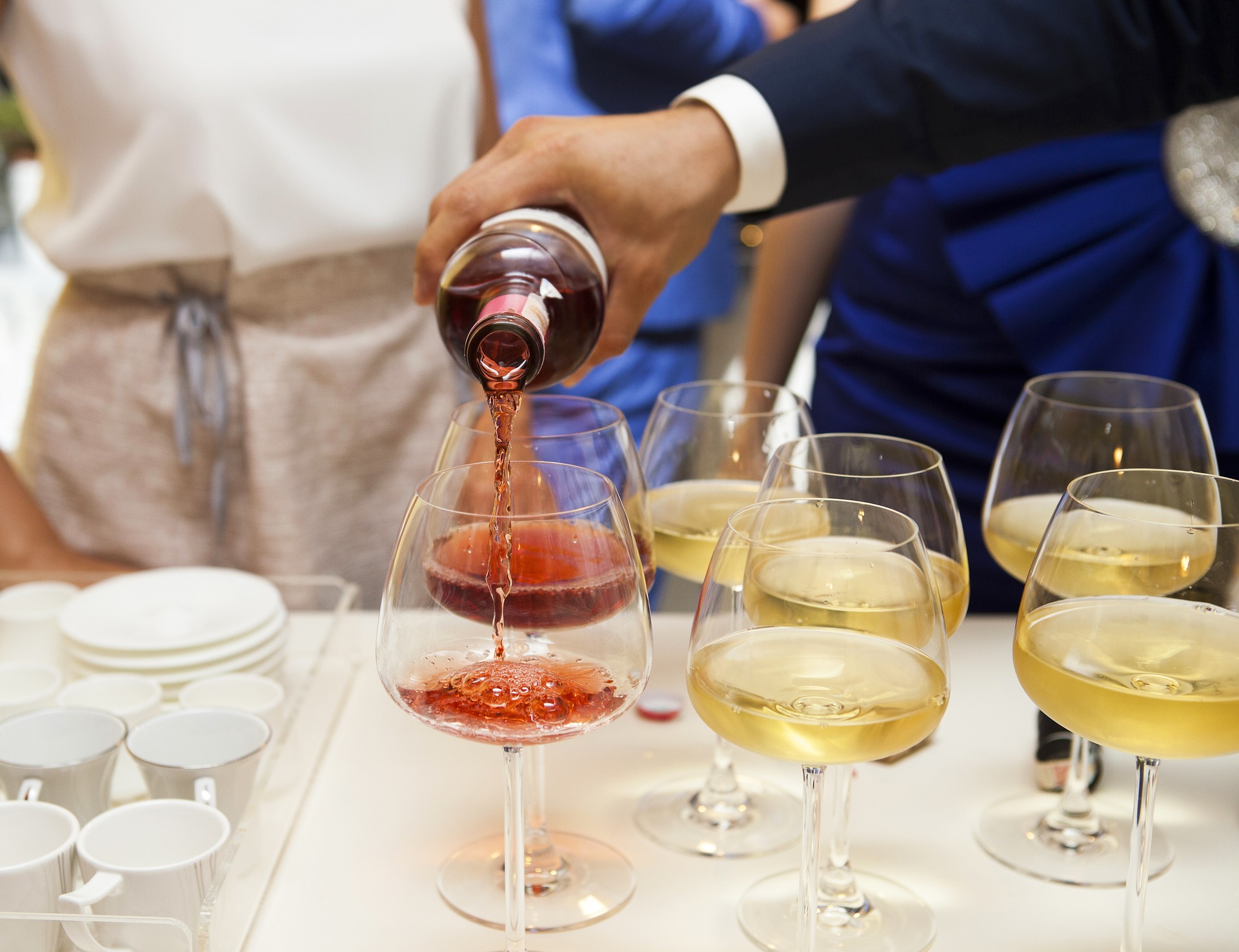 Most people get "hangry" when they haven't eaten, and you don't want your guests (or you) to end up so hungry they're angry during your wedding. That said, you need to mark the caterer off your wedding vendor checklist ASAP.
Think about what type of food you want and how it will be served – buffet style, plated meals, etc. Research local caterers and ask them these important questions:
Do you have a static menu, or can you accommodate custom menus?

Do you charge a flat fee or per person?

What are the portion sizes you serve?

Do you provide bartending, and if so, do you provide the alcohol?
When it comes to the caterer and bar, you can book as soon as six months before the wedding. However, like other vendors for a wedding, it's better to book farther out to ensure the vendor will have availability for the wedding day.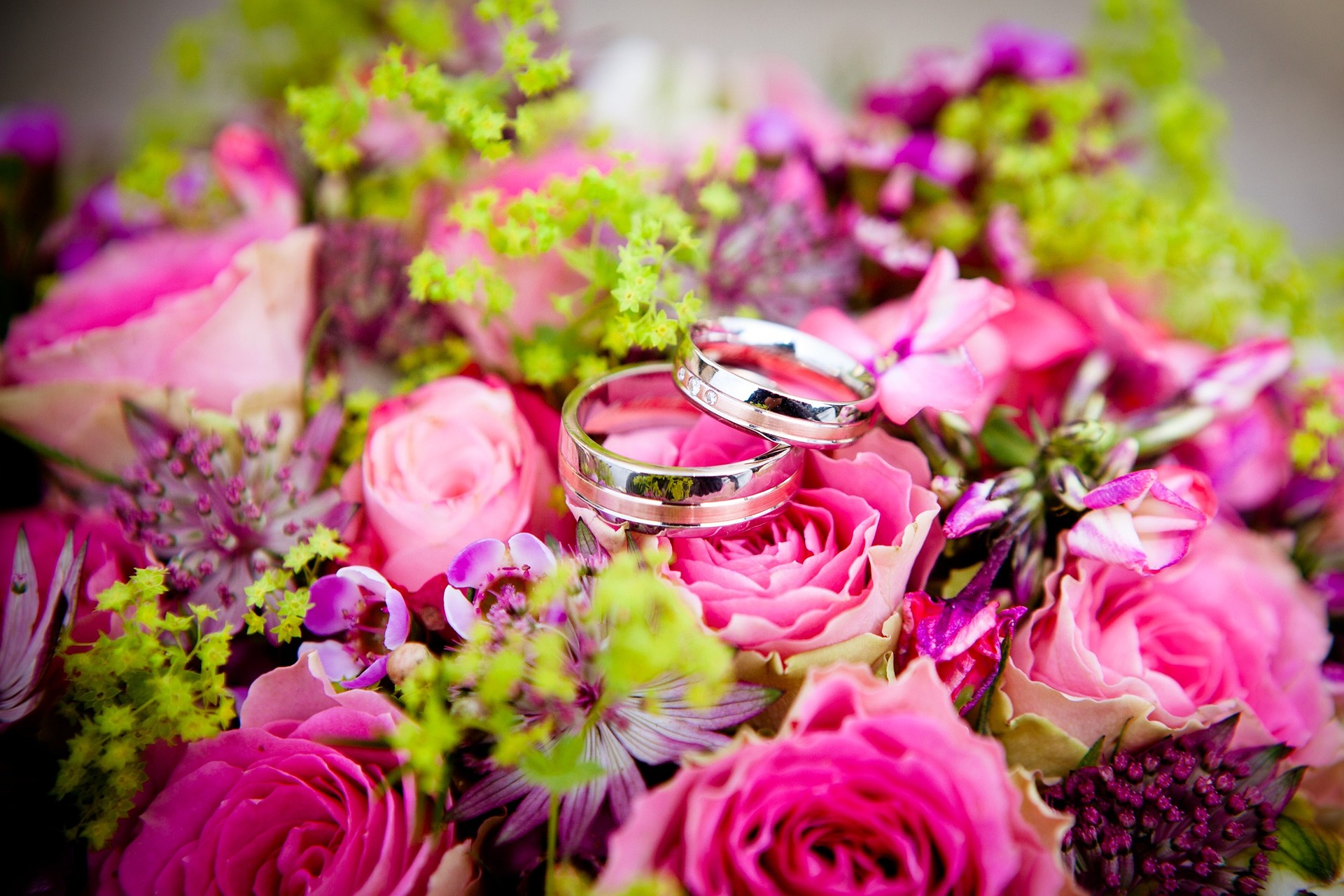 Next up on your list of wedding vendors needed is the florist. They will create the floral arrangements for your wedding. Before researching, decide on which type of arrangement you're looking for. You may go for something more minimal and whimsical for summer weddings, while a lavish winter wedding may require more ornate and romantic bouquets.
When to book florist for wedding? Anywhere from six to 12 months before the big day.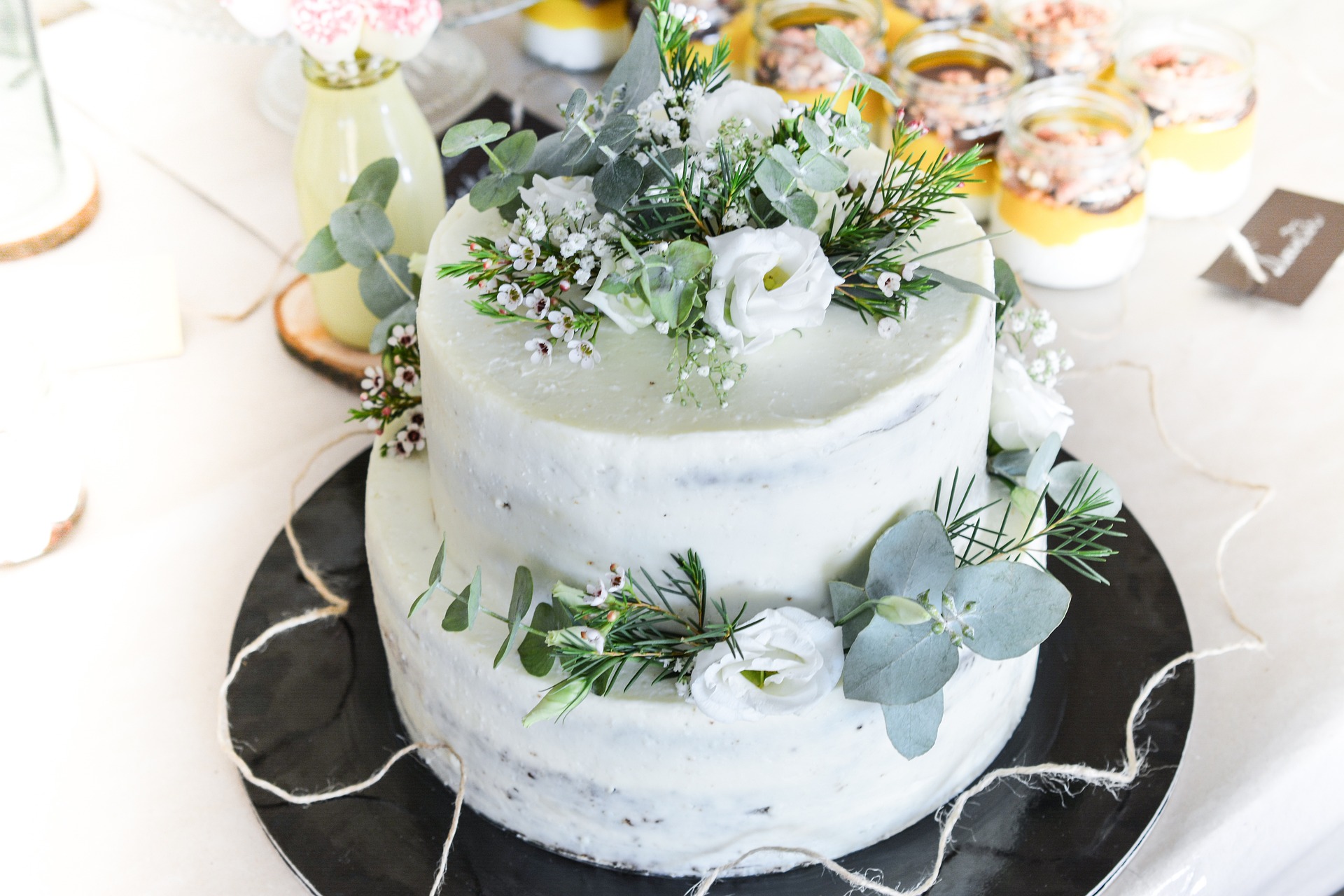 The second most beautiful sight at a wedding (the bride takes the number one spot, of course) is the wedding cake. This can be one of the last things to consider during your wedding vendor timeline. However, when you need to book this vendor depends mainly on your guest list.
If you're having a luxurious, three-tier wedding cake made for over 50 guests, book the baker six to nine months before the ceremony.

If you're opting for a smaller wedding cake to feed less than 50 people, you can book anywhere from two to four months before the wedding day.
Don't rely on photos and reviews alone when choosing the baker to make your wedding cake. Always engage in taste testing. This will ensure you love the cake flavors and get precisely what you're looking for.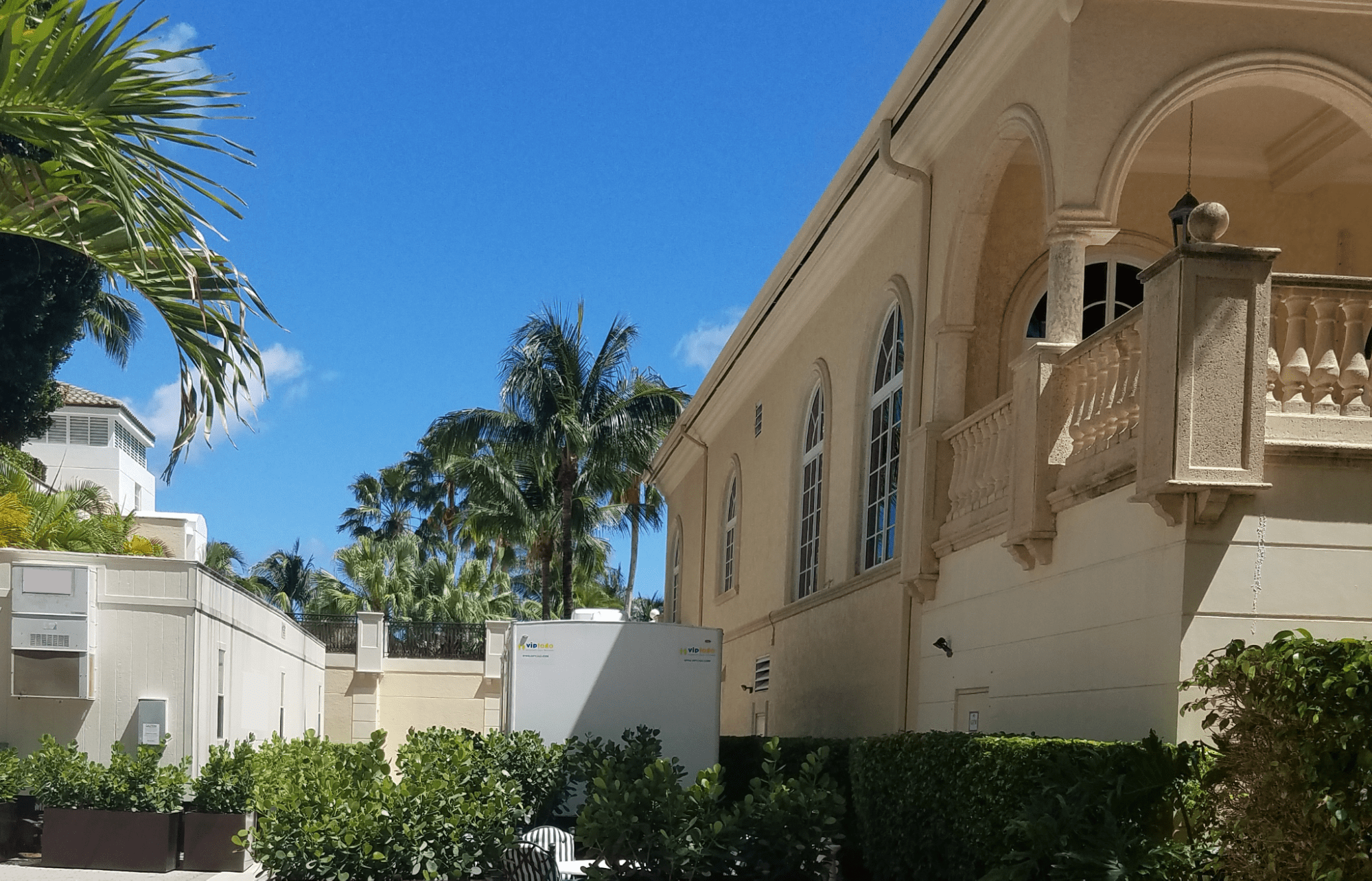 When you think of the question, "What vendors do I need for my wedding," you likely think of the fun essentials, like music, food, and drink. However, there is one very critical vendor on your vendor list for wedding that you might overlook – the restroom trailers.
Whether you're having a small-scale or larger-than-life wedding, you need to make sure you have enough wedding restroom trailers to accommodate the needs of your attendees – and VIP To Go can help.
VIP To Go is known for offering "luxury accommodations on wheels," which is exactly what you need when looking for restroom rentals for weddings. Our portable wedding restrooms come with heaters, air conditioners, fireplaces, and sound systems, so your guests will feel comfortable while enjoying our state-of-the-art portable restrooms for weddings.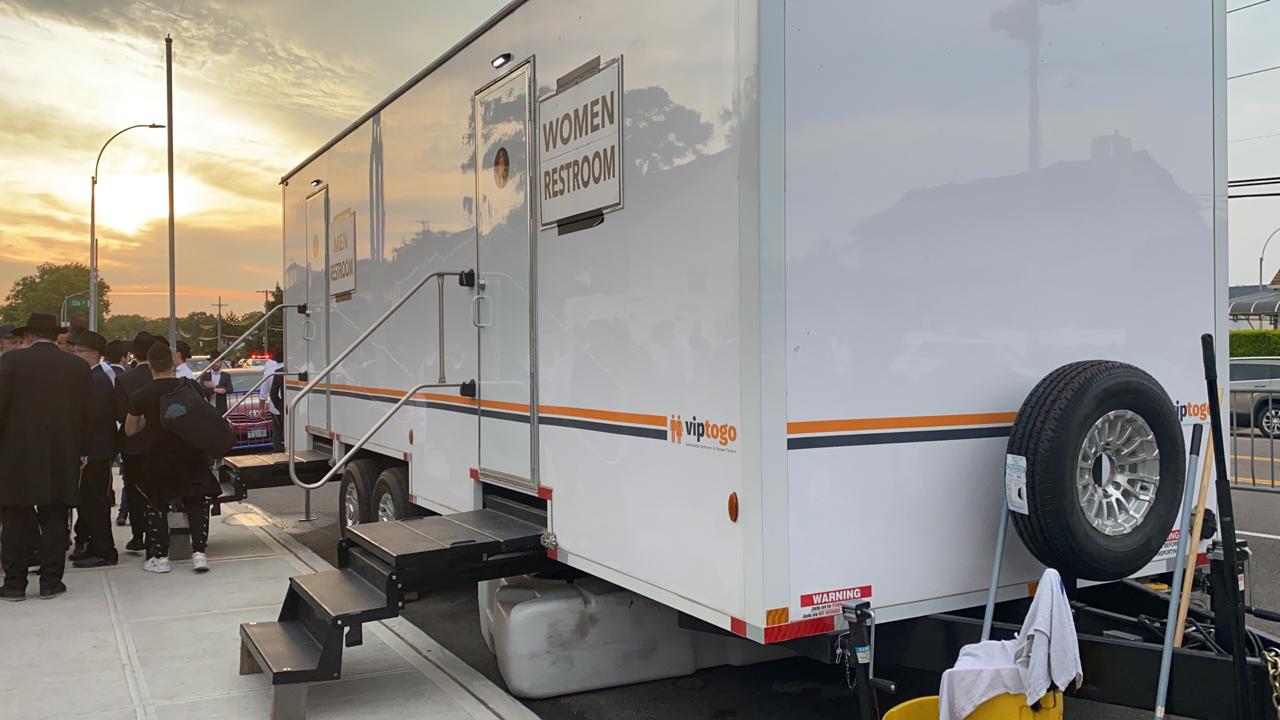 We have several different sizes and styles when it comes to our portable restroom rentals for weddings; from our two-station Rolls Royce portable restroom rental for wedding to our ten-station Vegas wedding restroom trailer, it's easy to find what you're looking for at VIP To Go.
And, when you need help deciding which wedding restroom rentals to choose or how many event restrooms to rent, we're here to help. Our highly trained and motivated event restroom staff can help with all of your concerns and questions in a friendly and professional manner – so don't hesitate to reach out.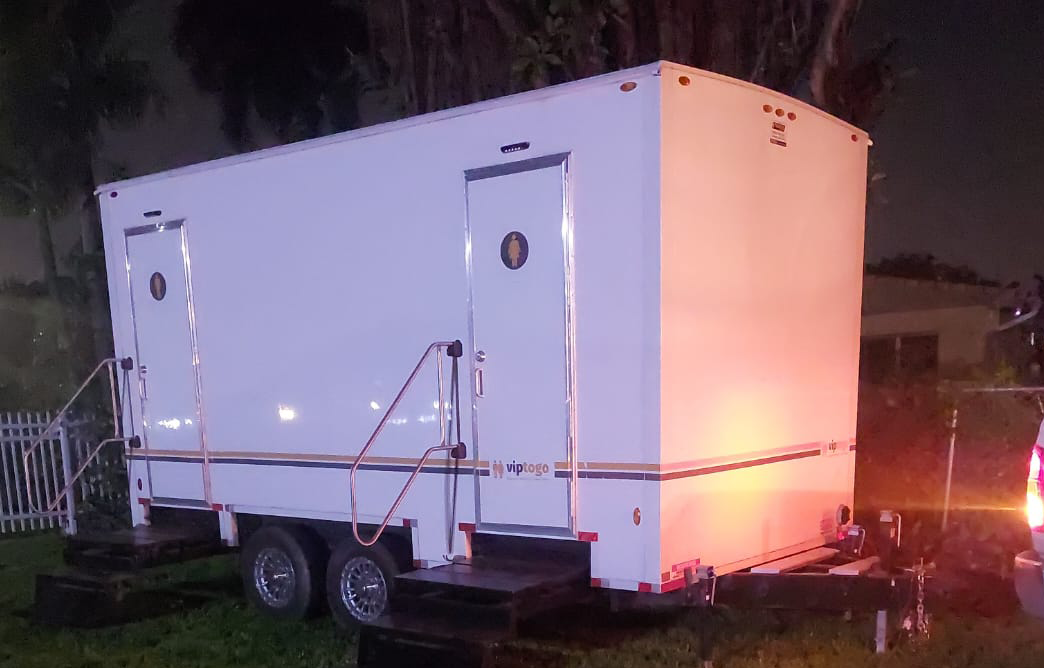 Common Mistakes to Avoid When Choosing Vendors
Choosing services for weddings and marking off your wedding vendor list is just as important as deciding on a wedding date and choosing ring styles. To ensure everything runs smoothly, here are some of the top mistakes to avoid when selecting vendors for a wedding.
1. Overspending on a Single Vendor
There are a lot of vendors on your list of wedding vendors, from bakers to caterers, photographers to event restroom rentals. That said, you never want to "put all of your eggs in one basket."
Overspending on one vendor may mean ending up with a sub-par vendor in another category simply because you don't have the funds. Always make a budget and stick to it before you start working your way down the wedding vendors list.
2. Waiting Too Long to Book
When hiring vendors for a wedding, don't wait till the last second. All of the vendors you need for a wedding have other gigs, and the last thing you want is for your "dream vendor" to be booked on your big day. Plan ahead and book far out to ensure they're available.
3. Not Communicating Your Wants and Needs
Unfortunately, local wedding vendors can't read your mind. If you want things done a specific way, you must be vocal about it. Be as detailed and straightforward as possible, so there are no complications down the line.
4. Not Thoroughly Reading the Contract
Finding vendors for wedding is fun and exciting. It can be difficult to "calm down" and read through a boring contract. But if you don't read the fine print, you may end up with some hassles and undesirable surprises down the road.
5. Not Researching Adequately
When it comes to vendors to book for wedding, there are lots of questions and research involved. From the initial questions like, "what vendors are needed for a wedding" and "how far in advance to book wedding venue" to "what to book first for a wedding," there's a lot to be curious about. That doesn't mean you should slack on adequate research, though.
Research is critical when choosing vendors for a wedding, as you want to get the best vendor for your wedding. Although it may take a little more time and patience, it will be well worth it.
Pointers for a Great Working Relationship with Vendors
Make sure you and your wedding resources are satisfied with the process. Consider doing the following: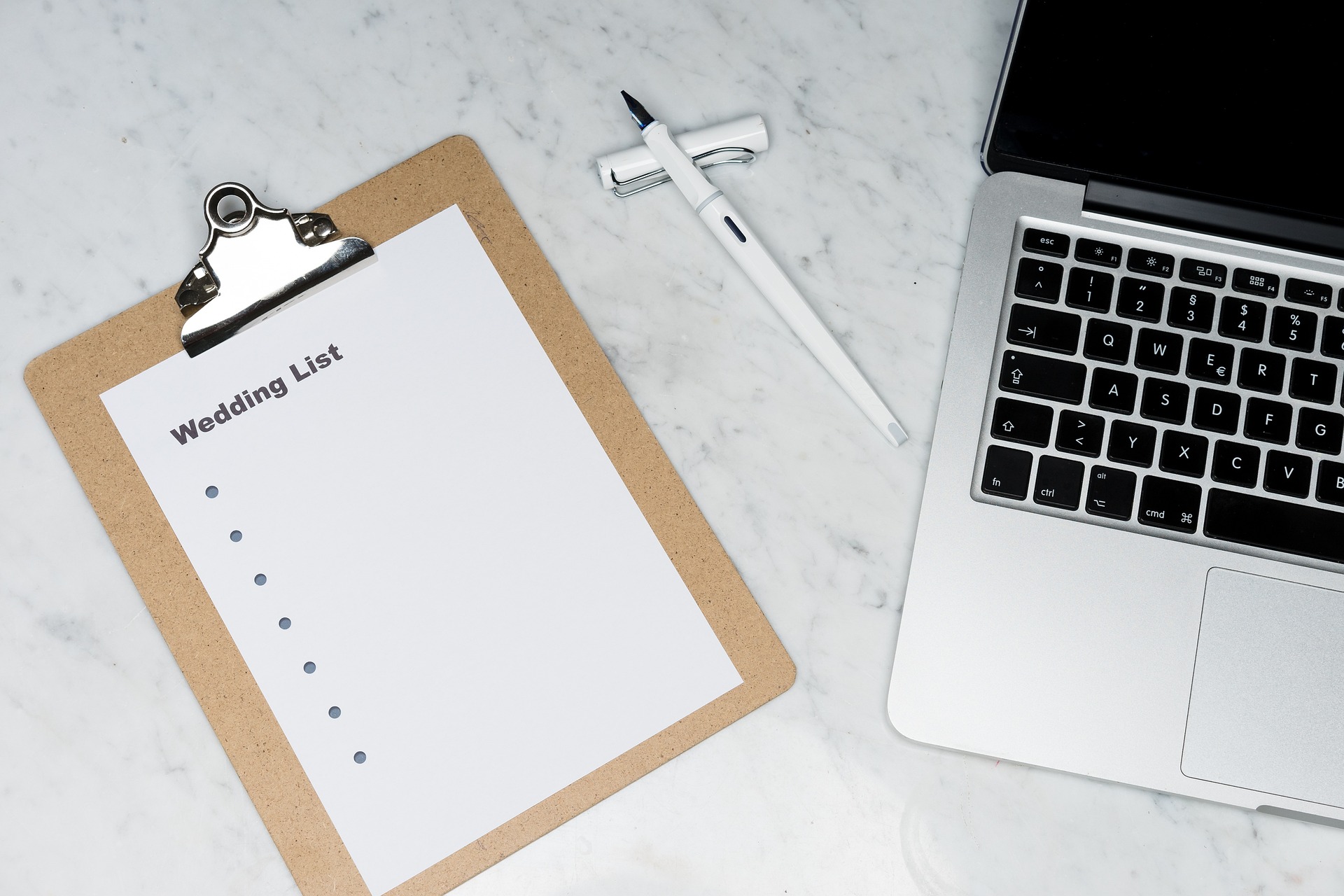 Get everything in writing. You don't want any mishaps or unwanted surprises to pop up.

Show gratitude to the vendors. Consider giving thank you note to wedding vendor, providing them with gifts, or offering them food during the wedding.

Promote their business. Tag them on your social media and leave a review to ensure they get credit where credit is due.

Trust them. You chose them for a reason – trust them to do the job right.

Be kind. The booking timeline can be chaotic, and so can the big day. Regardless of how much stress you're under, always be kind and respectful to the vendors.
Choosing Vendors for a Wedding Doesn't Have to be Overwhelming
Although the list of vendors for wedding can be daunting, breaking it down makes it easier. The best thing to do is to always remember that booking sooner than later is always ideal. Do ample research before choosing a vendor, stick to a budget, and communicate effectively.
When it comes time to book your portable restroom rentals, consider VIP To Go. We have plenty of stunning and opulent portable restroom trailers for weddings, whether you need a small restroom rental for wedding or large and luxurious event restroom trailer options. Give us a call!