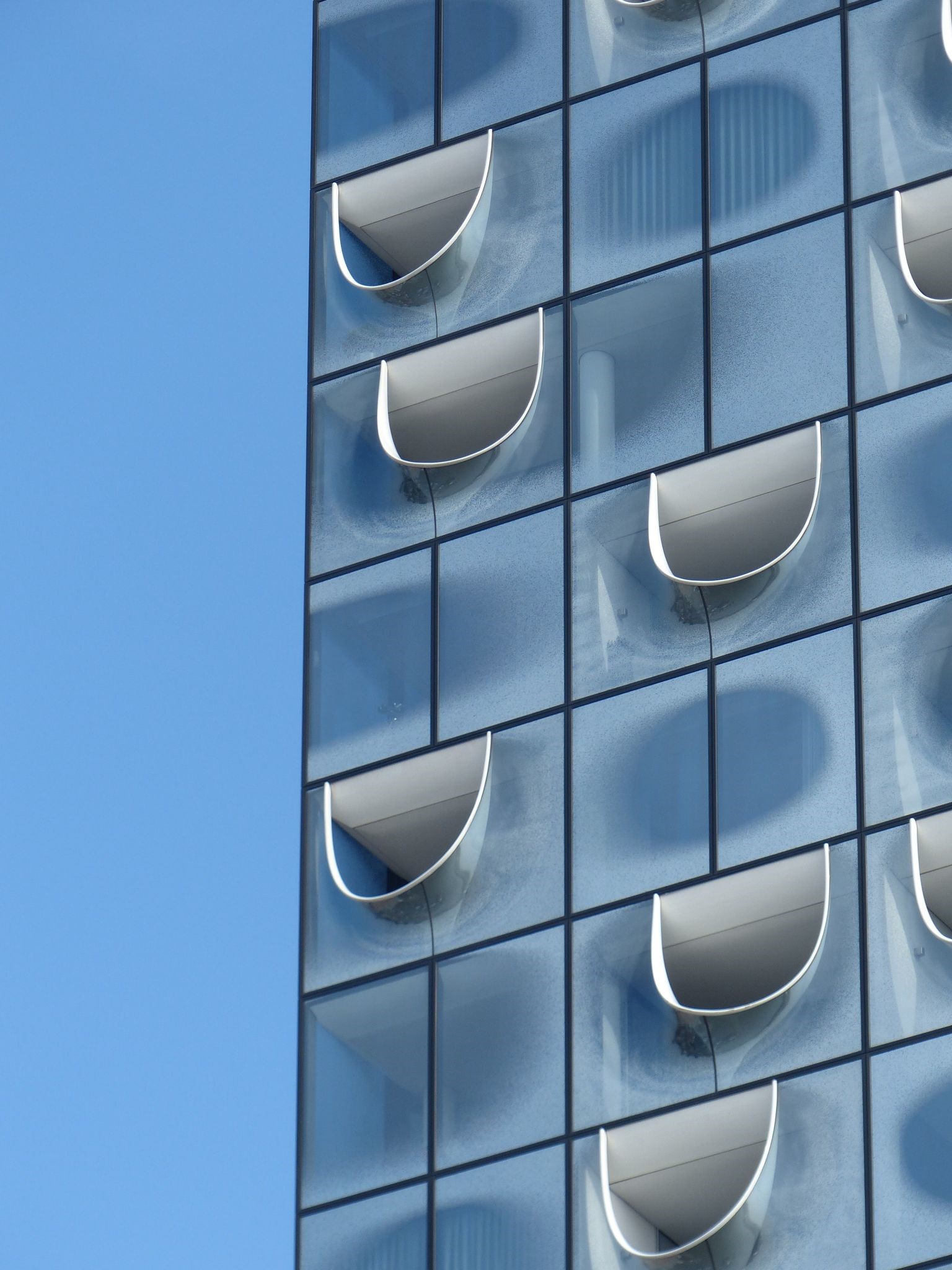 Temporary Restroom For Businesses
Planning A Bathroom Renovation for Your Business
Old bathrooms — clean as they may be — never quite give off a really clean feel. Sometimes it's just the dingy, outdated look that makes you feel like it's time for a bathroom renovation, and sometimes pipes and plumbing are in disrepair, and that pushes you to start a bathroom renovation for your business.
Either way, its important to have a clean, well-lit, and pleasant bathroom for your employees and customers. But, the renovation process is never simple.
Here are a few things you should consider when renovating your restroom. Apart from the budget, you'll need to ensure that the business can operate as usual, and that your employees have a comfortable place to work while creating the new and improved office bathrooms.
When it comes to planning out a bathroom renovation for your business, it's important to think of every single detail. Having a detailed plan in place will allow you to keep track of what to expect as a time frame, which decisions you'll be expected to make, how much money you can expect to spend, and how to plan around your missing bathroom.
Your Office Restroom Renovation Budget
Before you do anything, you'll need to think about your budget. It's a good idea to consult with a professional contractor who can give you a good rundown of the costs involved. Not only do you need to consider the amount you have to set aside for renovations but also the cost of material and extras like a portable bathroom rental during the time that your restroom isn't usable due to the renovations. Before scheduling the work take a step back and consider all you will need to get started.
The Restroom Layout
Likely, one of your key goals in reforming the restroom and urinals in your business is creating more space and comfort. The layout plays a big part and is one of the first things to plan before getting to the fun stuff.
You might not think much about plumbing, movement in a small space, and other technical stuff like that. But it does matter a lot. You need to work with a certified architect, plumber, and contractor to make sure that your new restroom area will be maximized for aesthetics, space, engineering, and plumbing. Working with the right professionals who don't cut corners will ensure that your walls, furniture, electrical wiring, lights, and pipes are all connected well and that you're getting the most you can for your space.
The Fixtures
Fixtures are one of those things we rarely think about until we have to replace them. The truth about them is that they can drive up the cost sufficiently, making your low-cost renovation much more expensive than you had planned. Check out fixtures made of quality materials that will last, not cracking after a few days.
The Materials
The materials you choose for a bathroom renovation set the tone for the area. Textures can blend with colors to create a calming and soothing environment, one where employees can take a breather before going back to work again. That's why you should keep the materials in mind, looking for countertop space and flooring that matches your company's style.
 Risks and Costs in Bathroom Renovations
Just like any other remodel, there are risks involved. As a business, you should consider all of them before contracting someone to start your renovation. The top risks and costs to look out for include: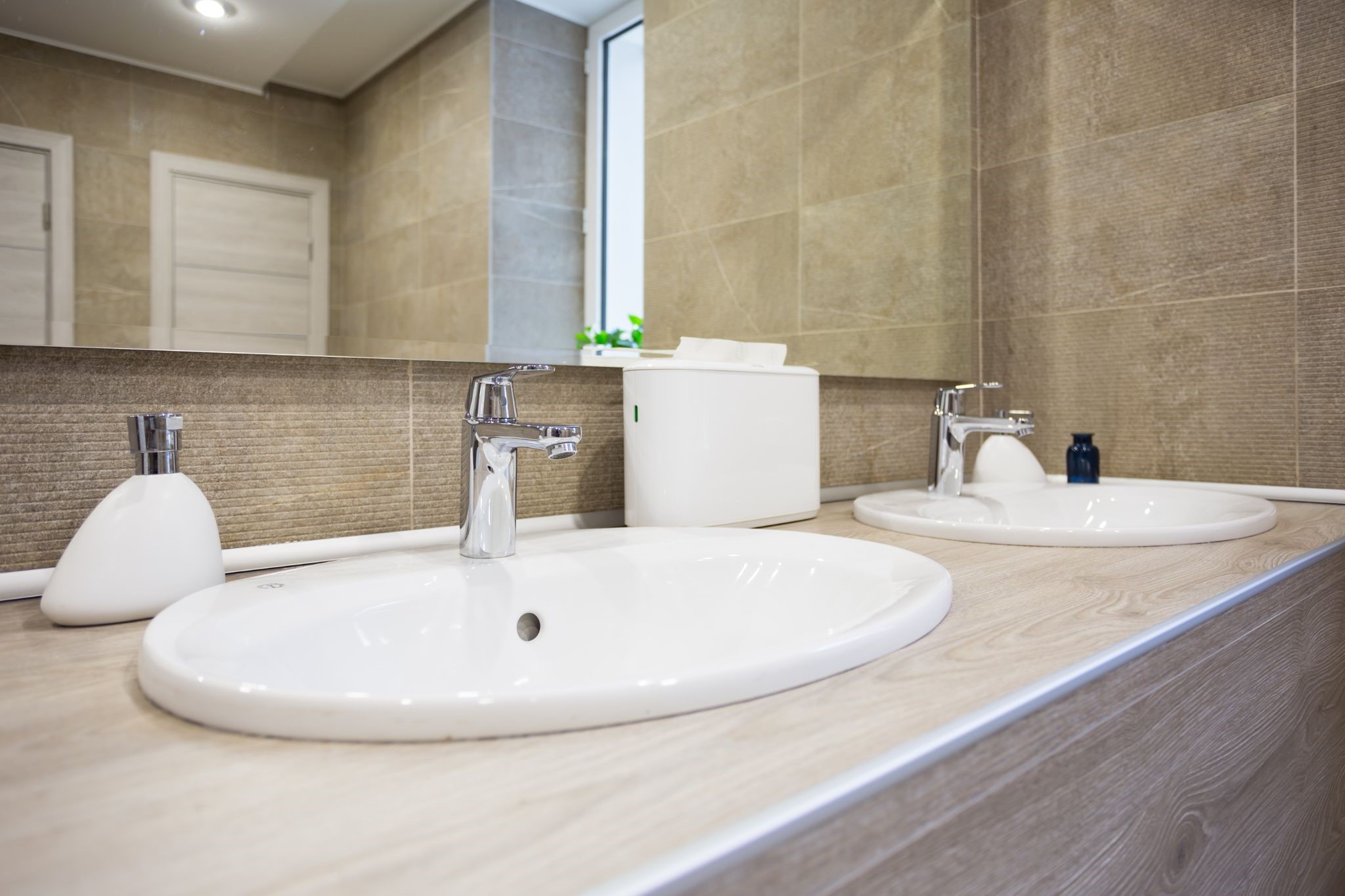 Poor Restroom Renovation Planning
As mentioned above, your renovations are only as effective as your planning. The more you plan, the better prepared you'll be. As part of the planning process, speak to other business owners who have renovated their bathrooms, and ask them what to look out for and which mistakes to avoid.
If you decide to go on the cheaper side and contract someone who doesn't know exactly what they are doing, you could put your bathroom at risk for costly damages. If they start tearing things up without having proper knowledge, they could hit plumbing pipes and damage them, causing a break or leak that can lead to a loss of hundreds and thousands of dollars in damages.
Temporary and Portable Bathrooms
When renovating, it's not cost-effective to shut down operations. You still want to be up and running so that your business can keep pulling in revenue. In order to do that, you need services like a temporary bathroom rental or portable restroom rental. Your employees and your customers will need a place to use the restroom that is comfortable, clean, and sturdy.
If you're not familiar with remodels or items that go into bathrooms, you could wind up overpaying for materials and labor and even face legal charges. Do some market research and check into ADA regulations to find out what typical costs for things are in your area before signing any contracts. Plus, consult with a third party to make sure all is fair.
Something to be very aware of is a proper timeline. A project that doesn't run on time can wind up costing you quite a bit. Many contractors will charge by the hour, possibly tacking on additional charges if they wind up taking longer than estimated. You may also lose out on employee productivity due to lack of concentration and interruptions during the weeks of renovation. Plus, the longer it takes, the longer you'll have to rent out things like a temporary bathroom and other services for your employees and visitors to your business.
What to Expect While Renovating
As much as you did your due diligence and consulted with professionals, renovations usually give us some surprises. Here are a few things you can expect during renovations in the office:
It's a Mess
Workers are going to be knocking things out, hammering walls, and drilling screws into wood. All of this debris will wind up somewhere in the office, even if workers pay careful attention. The most you can do is try to tidy up at the end of each day so that you don't get cumulative mess.
It's Noisy
If your employees deal with customers face-to-face or make phone calls throughout the day, they need to know that it's going to get a bit noisy. That's because there's a lot of power tools involved that make a ton of noise.
It Takes More Time Than You Thought it Would
A lot of people go into potty renovations thinking that they will just happen overnight. As explained above, that is far from the case. Although you may have a set time frame for the project, your contractor may be surprised once they start working. They may uncover pipes that aren't where they are supposed to be, mold, or other issues which need attention. You never know what can be hiding behind your office walls. Realize that it's going to take time and may not be finished by the estimated time.
All of that said, once your renovations are done, you will most likely be extremely happy that you took the plunge. Just make sure that you have a toilet rentals for the entire duration of the renovations so that your employees have a restroom. Once everything is done and you and your employees see the result, you'll realize it was worth the wait.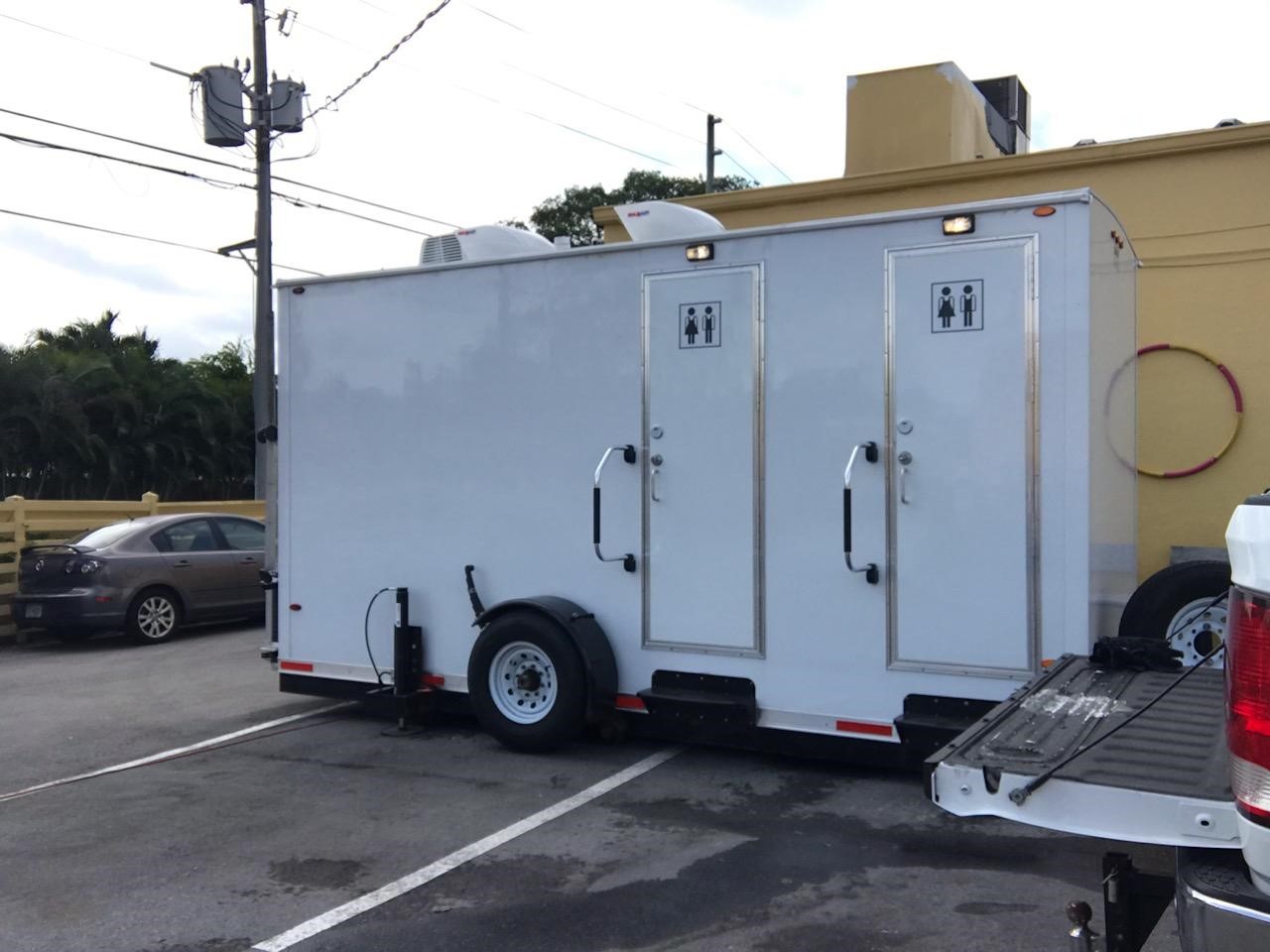 Portable Bathroom FAQs:
Can I rent a portable bathroom?
Of course. Think about events like concerts and festivals and places like construction sites. VIP To Go provides businesses with a portable restroom for situations just like these.
How do I find a good vendor for a portable toilet?
Start by searching online for a portable restroom vendor near you. Read reviews that other consumers have left for that vendor and see if those show that you'll be getting good service, clean restrooms, and timely communication.
Where can I set up the portable toilets?
You can set them up anywhere you like. The best option is to choose a spot which is close enough for your employees to go to easily, without it being in the way. If you can have it close to a water source that is best, but if that would inconvenience you too much, you can choose to rent a water tank instead.
How much does a luxury portable toilet cost?
Costs for luxury portable toilets vary, depending on the size and style you choose. But rest assured that each restroom offers a comfortable and pleasant experience for your employees and visitors, with pricing that is reasonable for restroom facilities of this caliber. For a quick quote, visit the product page of our website where you can get detailed information about each trailer's features, pricing, and availability.
How much waste can a portable toilet hold?
Most portable toilet rentals have a standard take of about 60 to 70 gallons. Within that space, they can hold anywhere from 50 to 100 gallons of fresh water, waste, and chemicals. VIP To Go services our clients' toilets by removing waste on a weekly basis, so this is something you wouldn't need to worry about when renting from VIP To Go.
How long does a portable toilet last?
Portable toilets actually last a long time. On average, they are said to have a lifespan of more than 10 years, making them a great option for special events and renovations. However, at VIP To Go, we replace our restroom trailers with much greater frequency — often every 18 months. This is because we always want our clients' guests to feel that they are in a super comfortable, updated, and clean environment.
Get the Expert Experience
When you start renovating your restroom facilities, you might be stuck on where to begin. You can get one thing out of the way with VIP To Go, taking advantage of their bathroom trailer rentals. They offer quick services, competitive pricing, and van set units up all across the nation, making them a top pick for bathroom rentals. They've been in the game for 15 years, providing companies with ways to get their business done in more ways than one. Contact VIP To Go today to get a free quote.