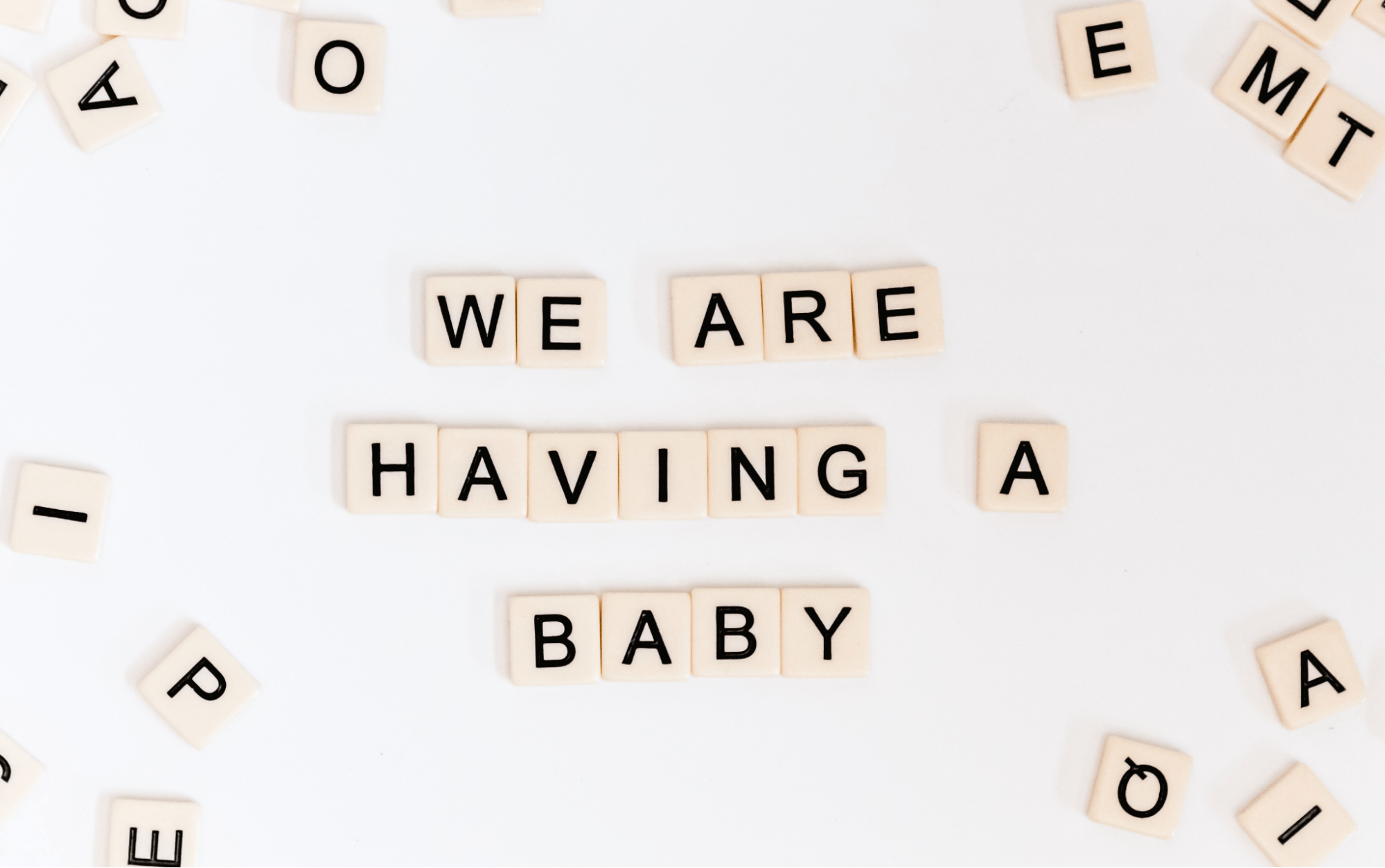 How to Host Your Own Baby Shower Event
Having a baby is one of the most memorable moments in life, but it can also be overwhelming. Not only is your life about to change for good (but for the better, of course), but there are many different things to figure out before the baby arrives – including how to plan your baby shower event.
Don't panic, though – hosting your own baby shower doesn't have to be challenging or stressful. In fact, with this handy how-to guide, planning your own baby shower event can also be tons of fun.
Why Host a Baby Shower At All?
Plenty of people ask the same question time and time again: "What is a baby shower, and why should I host one?" Well, it's all in the name. It's an event where loved ones (friends, family members, and coworkers) "shower" the baby and mom-to-be with presents and congratulations. It's the last "hoorah" before the baby is born!
At this point, you might ask yourself, "Do I have to have a baby shower?" And honestly, the answer is no; you do not have to have a baby shower event.
However, a baby shower is a rewarding event that brings loved ones together to celebrate the new baby. Not only that, but after the baby shower, mom-to-be will be loaded with useful gifts – including must-haves to start the baby off with, like onesies, bottles, diapers, and wipes.
When to Plan Event?
Now that we have the "What's a baby shower?" question out of the way, it's time to discuss some important details, such as when to plant the baby shower event. Most people opt to hold the baby shower at around seven months pregnant. That way, the mom-to-be is well into her pregnancy but not too uncomfortable or close to her due date.
When to Send Out Baby Shower Invites?
It's also important to know when to send baby shower invites. Since the baby shower event will be held at the seventh-month mark, it's recommended for the baby shower event planner to send invitations around six months. This gives guests a solid four weeks to see whether they can make it and purchase a gift in time.
How Long are Baby Showers?
A baby shower typically isn't a grand-scale event and tends to be more intimate. With that in mind, the answer to "How long do baby showers last?" is usually two to three hours.
Should Parents Be the Ones to Arrange the Baby Shower?
Can you throw your own baby shower? Absolutely! In fact, many parents decide to put together their own baby shower, so it's exactly how they want it to be. But that doesn't mean that parents are the only ones that can arrange the baby shower event.
Many baby showers are put together by family members, friends, or co-workers – and sometimes all three. For example, a working mom may be surprised by a small party during her lunch break, while a mom with a large group of friends may walk into a "friends baby shower" party.
Where to Have a Baby Shower?
Since baby showers tend to be smaller and more intimate than other celebrations, most baby showers occur in someone's home or backyard. This option also makes it easier for mom-to-be to bring gifts and organize them inside.
However, not everyone settles for small-scale baby shower events. Larger parties can consider other baby shower venue ideas, such as a restaurant, country club, or event center. Grand-scale baby showers may consider enlisting the help of professional baby shower planners to get the job done.
How to Step Up a Baby Shower: Step by Step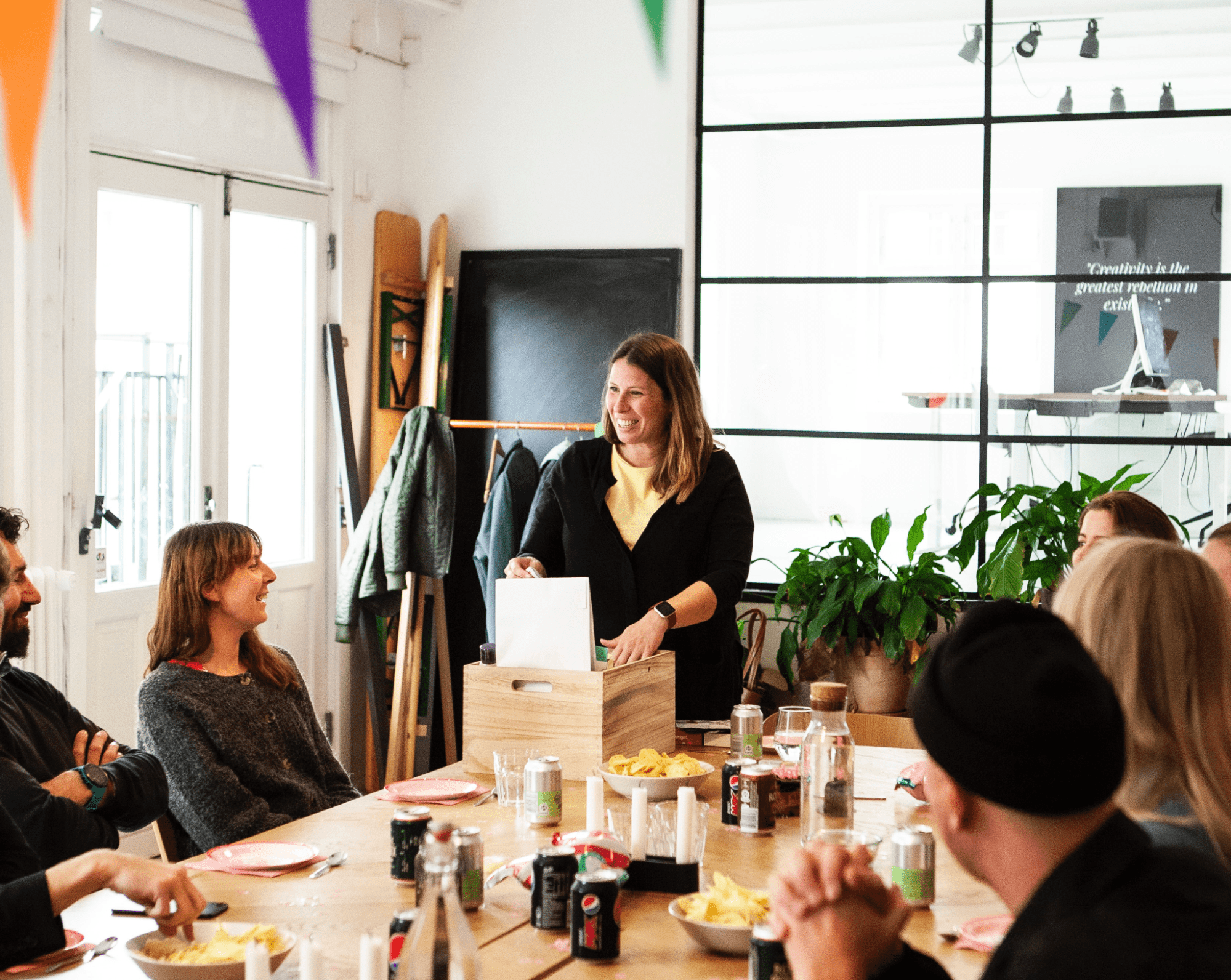 Now that we got the basic questions out of the way, it's time to dive into the step-by-step guide to hosting your own baby shower. Don't worry – it's easier than you think and can get done in as little as six steps.
1. Decide on the Date/Time/Location/Theme
First and foremost, decide on the basics, such as when and where the baby shower will take place. Determine whether or not you'll have a theme. While some people may simply choose pink or blue, others will want to create something magical, like an animal-themed party or party based on the seasons.
2. Send Out the Invitations
When should baby shower invites go out? Remember what we discussed earlier – at least four weeks before the party. However, some might want to give their guests extra time and send invites out six weeks in advance. Make sure the invitations match the theme!
3. Plan the Menu
Are you going to serve a full-fledged meal at the baby shower, or do you want to rely solely on a baby shower dessert table? While both are acceptable, many baby shower events opt exclusively for the notorious "baby shower treat table." They're typically loaded with delicious sweets that match the shower's theme.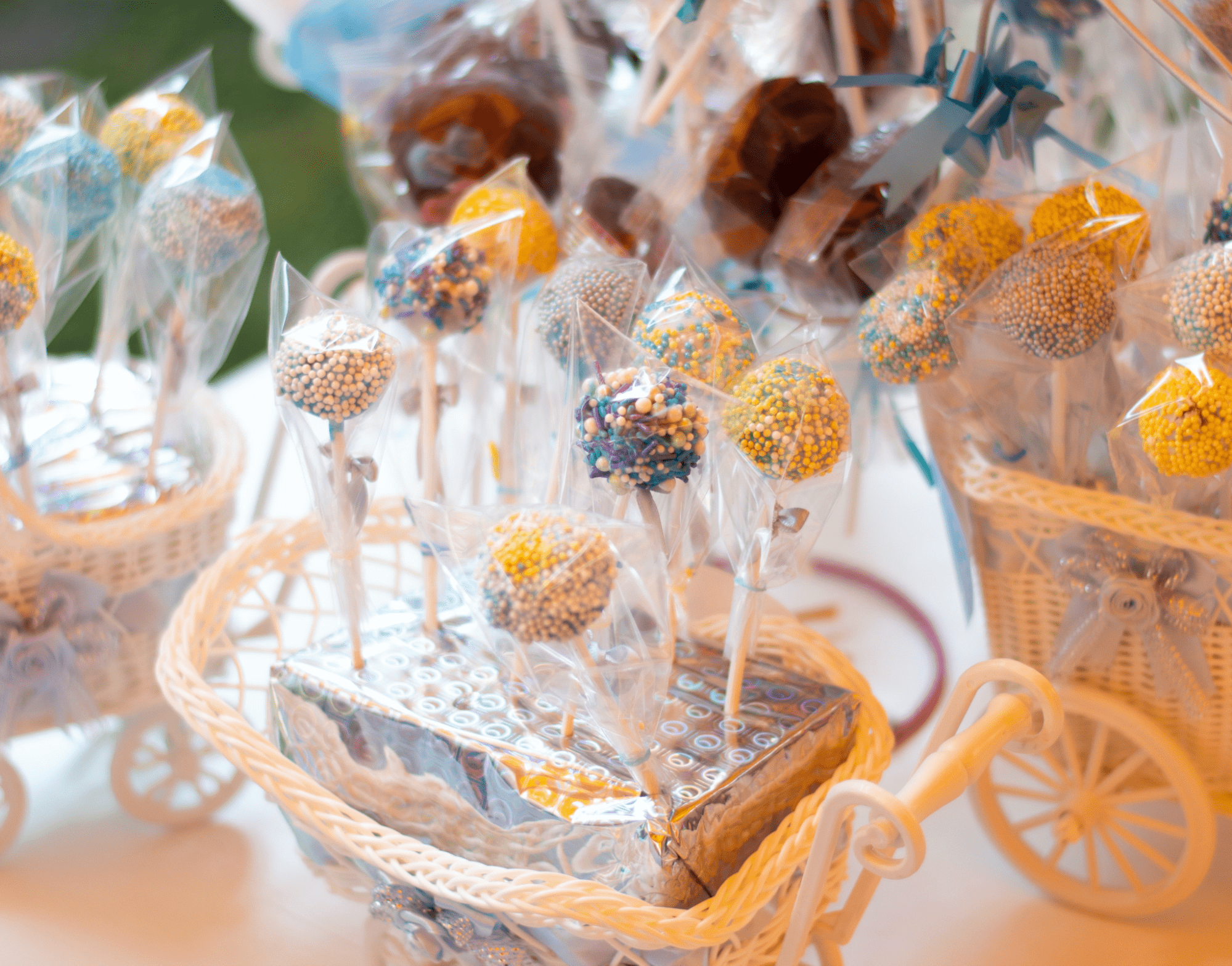 4. Create the Decorations
Although the baby shower treats table will likely be the highlight of the baby shower event, that doesn't mean you should forget about decorations. There are many incredible baby shower decorations you can purchase online or in-store. You can also opt for low-budget ideas like printables, balloon garlands, and printables.
5. Don't Forget Games and Gifts
One thing you won't want to forget on your baby shower schedule template is games! Do you have to play games at a baby shower? Not necessarily, but it's one of the most fun things to do at any baby shower event.
There are so many fantastic baby shower games to play, from "Don't Say Baby" to "Baby Due Date Guessing Game," "Diaper Relay Races," to "What's in the Diaper."
Do you open gifts at a baby shower, too? You bet. After the games, you will want to open the presents. Mom-to-be should make a baby registry around the same time the invitations are sent out. That way, people can follow basic "baby registry etiquette" and buy one or two things from the list.
Opening gifts at a baby shower should take place near the end of the party. That way, guests don't feel that the gifts were the only reason for their invitation.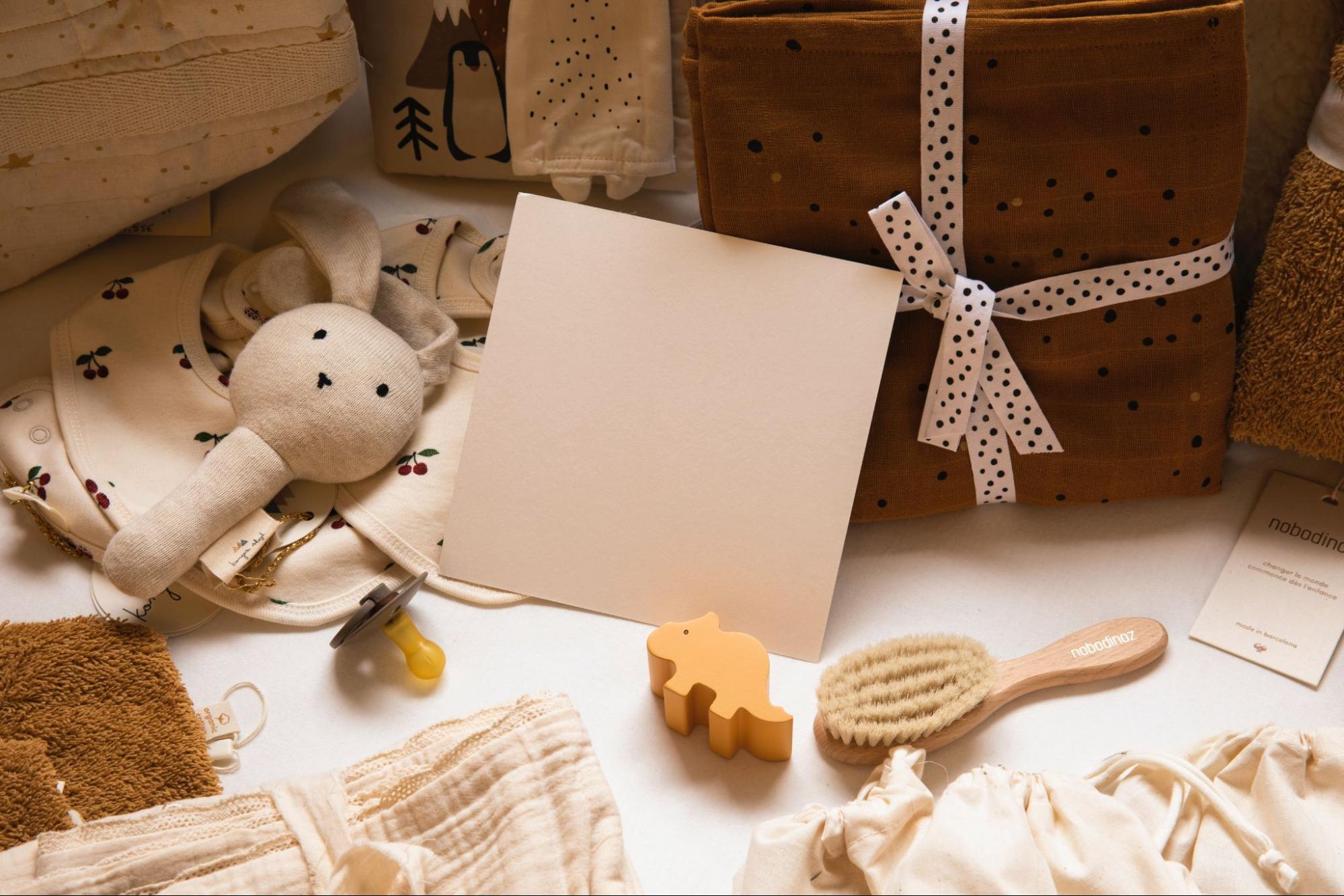 6. End With Party Favors
Every traditional baby shower includes favors for the guests, and there is no right or wrong way to go about it. Some people may opt to send homemade goods, like handmade soaps and sweets, or customized shirts and memorabilia. If you're planning a baby shower on a low budget, you can send home simpler items such as candy, nail polish, bottle openers – anything you'd like!
How VIP To Go Can Help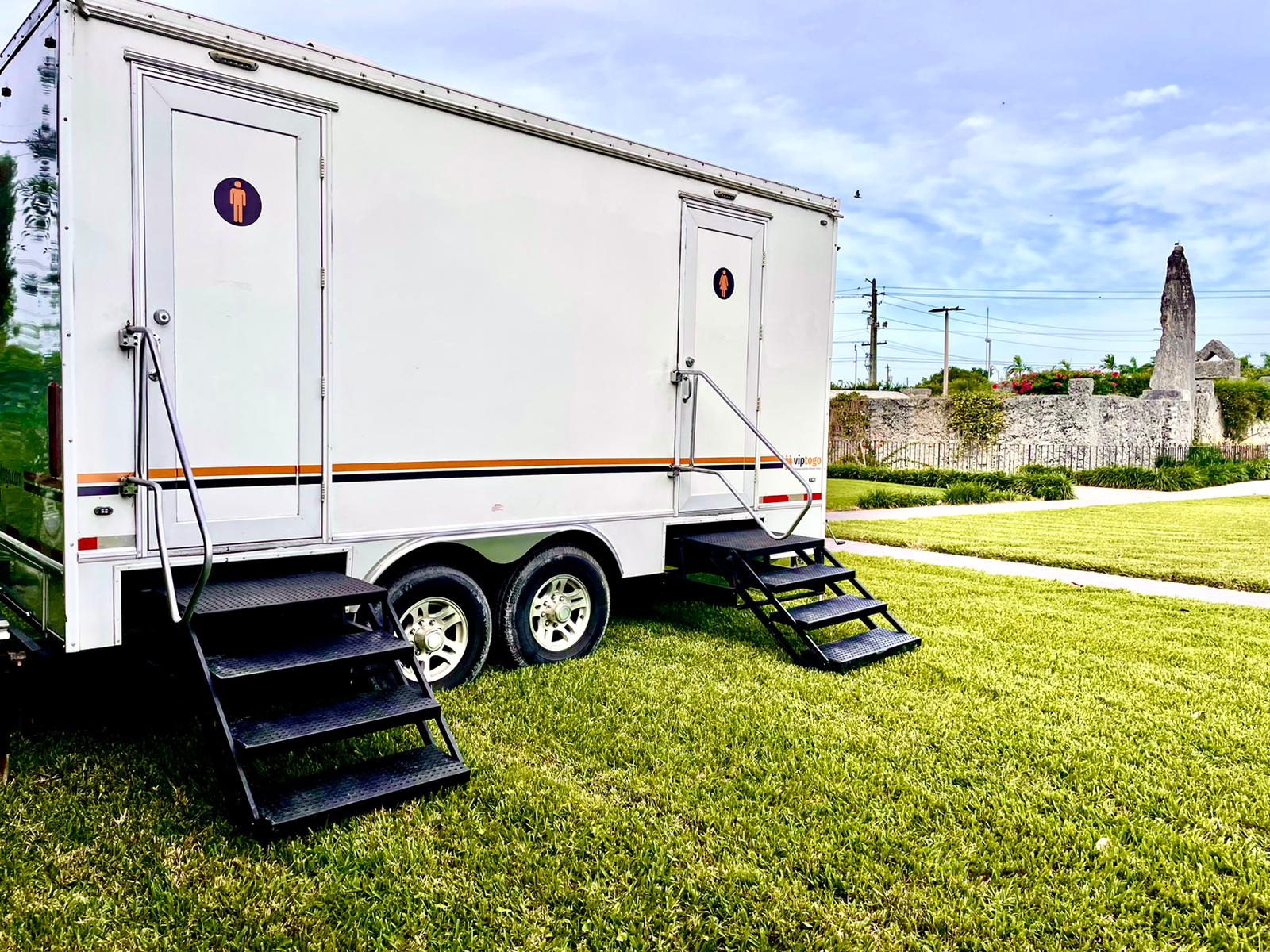 Whether you're planning a budget-friendly baby shower event from home or creating a magnificent bash at the local country club, one thing you don't want to forget to do is to rent a bathroom trailer – and that's where VIP To Go steps in.
VIP To Go is the premier trailer bathroom rental service in the nation. We have a tremendous selection of luxury event bathroom rentals to suit your needs, big and small.
All of our luxury bathroom rentals come with everything needed to create a lavish, upscale experience. From the beautiful interior design to the inclusion of heaters, air conditioners, fireplaces, and sound systems, guests will enjoy their experience from beginning to end.

Affordable Pricing That Fits Your Budget
But don't worry – even though we're the leading luxury bathroom trailer in the industry, it doesn't mean we overcharge. We pride ourselves on offering affordable yet wonderful luxury restroom trailer options to accommodate baby showers of all sizes.
Not only that but we are highly regarded for our national fleet of rent-a-bathroom services ready at your beck and call. Whether you need bathroom trailers for rent this week or two months from now, we are ready and willing to serve you – without any hassles, gimmicks, or hidden fees. We pride ourselves on our strong reputation as one of the nation's leading portable luxury restroom trailer companies.
Have questions before you rent bathroom trailer? No worries! Our friendly and experienced team members are standing by to answer any questions or comments you may have. Whether you're looking for pricing info or are ready to book, we're eager to help.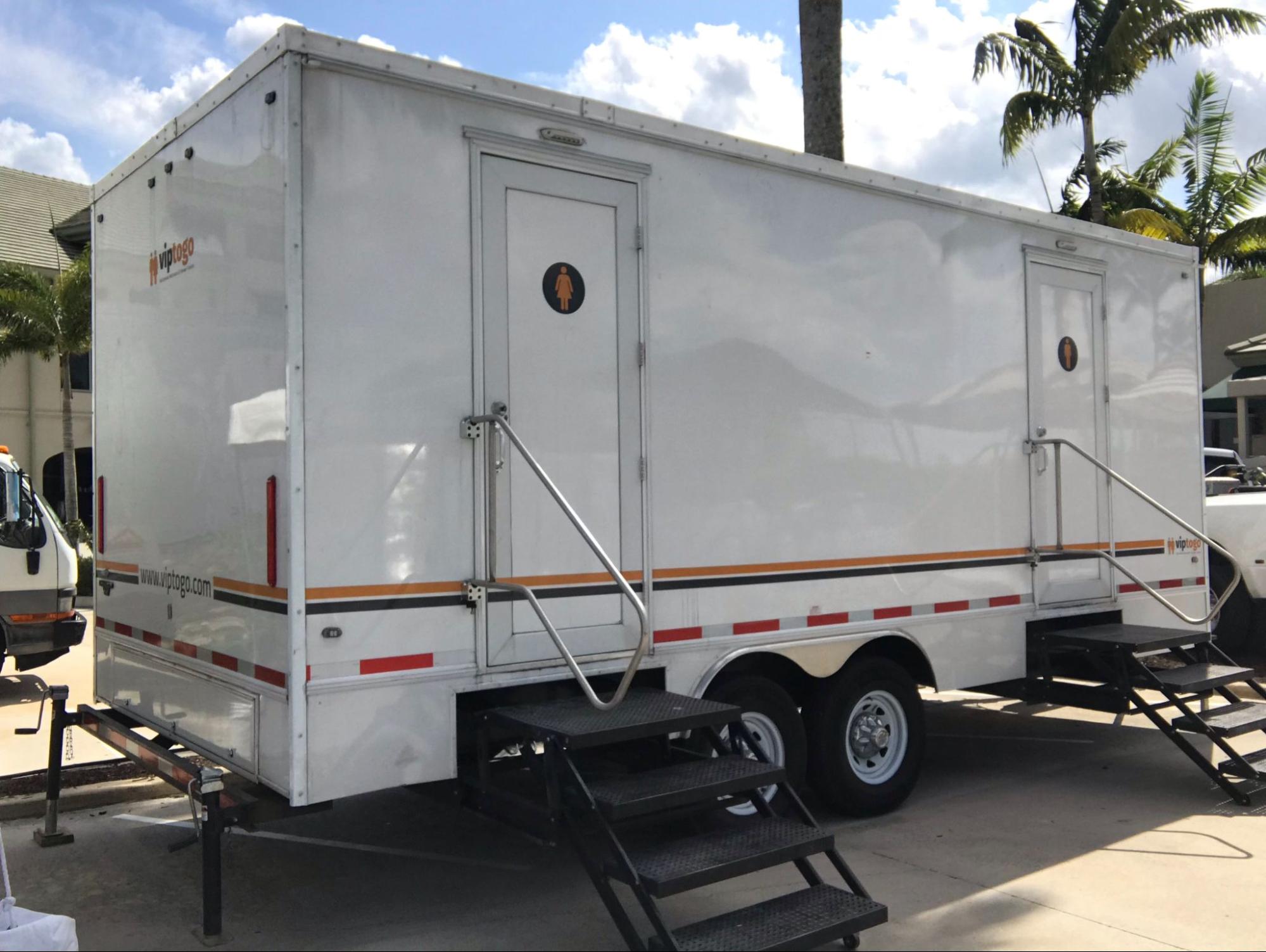 Who Knew Baby Shower Prep Could Be So Fun?
Hosting your own baby shower is a rewarding experience. And although it can seem daunting, breaking it down into simple steps makes it so much easier. The best thing to do is to start with a date, time, location, and then build from there. You can always hire a professional or recruit your friends and family members to help if things get too stressful!
Don't forget to accommodate the needs of your guests at your upcoming baby shower with VIP To Go luxury bathroom rentals that will surprise and appease your guests. The experience will be so wonderful that they might forget they're using a portable luxury restroom altogether. Go ahead and give us a call today to find out more!