Three Station Stylish Restroom Trailer : 7′ x 14′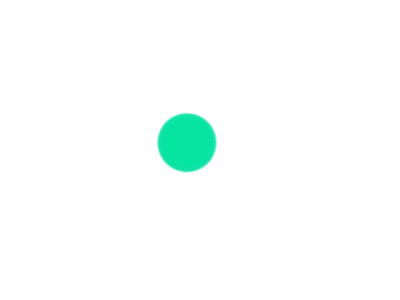 The Stylish 3 station bathroom trailer merges elegance with necessity, providing 3 separate rooms for privacy and all the comforts of home. With the Stylish 13' Restroom Trailer you get 3 private rooms, each with a flushing toilet, solid countertops with ample room for grooming, hot and cold running water in the sinks, excellent lighting, large mirrors, AC, heat and more. This trailer is suitable for any type of event from weddings to art fairs, emergency planning to restroom renovations.
Mobile Restroom Features and Specifications
3 Station Restroom with all amenity's

Central Air Condition & Heat (15,000 BTU)

3 Stall restrooms with 3 separate sinks

Complete music sound system

LED exterior lights

Elegant marble stone finish sink

Luxurious lighting

500 gallon waste tank

Skylight in each room

100 gallons fresh water tank

Large mirrors

and many more


DO YOU OFFER REFUNDS ON BOOKINGS?
Yes, indeed. All bookings are 100% refundable within 30 days prior to your event date.

HOW ARE THE MOBILE RESTROOMS POWERED?
Depending on your needs, The trailers have simple power electric cords just like in your house, you plug them in like you do your toaster or microwave, most trailers use one plug only, they pull a total of 20 amps (the full breaker amount) we suggest not plugging in anything to that power area other than the trailer. For locations without access to a power source, we'll bring a generator.

DO THE MOBILE RESTROOMS REQUIRE A WATER SOURCE?
Our restrooms are designed to function properly with a standard, residential garden hose. However, if you're unable to provide one, we're happy to bring a fresh water system that will supply 150-250 gallons of water.

HOW LONG CAN I KEEP MY TRAILER?
Starting from one hour to as many years as you want.

HOW DO YOU HANDLE DELIVERY AND PICKUP?
Deliveries are handled Sunday through Friday at the time most convenient for You with a 2 hour window. We're happy to handle same day service and on Saturdays at an additional fee.

WHAT AREAS DO YOU SERVE?
For events and jobs longer that six weeks, we service the entire continental United States. For events under six weeks, we currently service: New York, New Jersey, Pennsylvania, Delaware, Maryland, Connecticut, Rhode Island, Massachusetts, New Hampshire, Vermont, Maine, Texas, and Florida.

ARE TOILETRIES INCLUDED IN THE RENTAL FEE?
All restrooms arrive fully stocked with the complete essentials: hand soap, paper & towels, and quality toilet paper.

ARE THE RESTROOMS CLIMATE CONTROLLED?
Yes! Your guests will enjoy air conditioning or heating to suit every season.

DO YOU GUARANTEE ON-TIME DELIVERY AND PICKUP?
We want you to be at ease for your event or wedding. We guarantee that all mobile restrooms are delivered, with installation, before your deadline.

HOW DO THE RESTROOMS SMELL?
Great question! Fresh! These are fully plumbed units; there won't be any undesirable chemical or tank odor.

DO YOU OFFER ATTENDED BATHROOMS FOR CLEANING AND MAINTENANCE DURING MY EVENT?
Yes. We have a trained staff of attendants to keep the facilities spotless at an additional $65per hour 4 hour min.

CAN I CALL AND SPEAK TO A REAL PERSON 24/7 IF THERE\'S A PROBLEM?
We don\'t expect you to have any issues, but. Our representatives are ready to assist around the clock in the event that an issue should arise. Enjoy that glass of champagne and leave the details to us.

DO I NEED TO BE HOME TO ACCEPT THE DELIVERY?
Not at all. Our associates will follow your instructions carefully for a hassle-free Delivery Having someone on site while delivering is always helpful, but we would appreciate if you could be on site to assure proper setup and location to your liking.

DO THE RESTROOMS "FEEL" LIKE REAL BATHROOMS?
Your guests may forget that they're in a temporary unit. The masonry, fixtures, and decor are what you'd expect in a luxury, indoor facility.

IS THERE AN ADDED SHIPPING OR DESTINATION FEE?
No, there isn't an additional shipping free. Your online quote is all inclusive.

DO YOU GUARANTEE ON-TIME DELIVERY AND PICKUP?
We want you to be at ease for your event or wedding. We guarantee that all mobile restrooms are delivered, with installation, before your deadline.
---
Have any Questions ? Let Us know