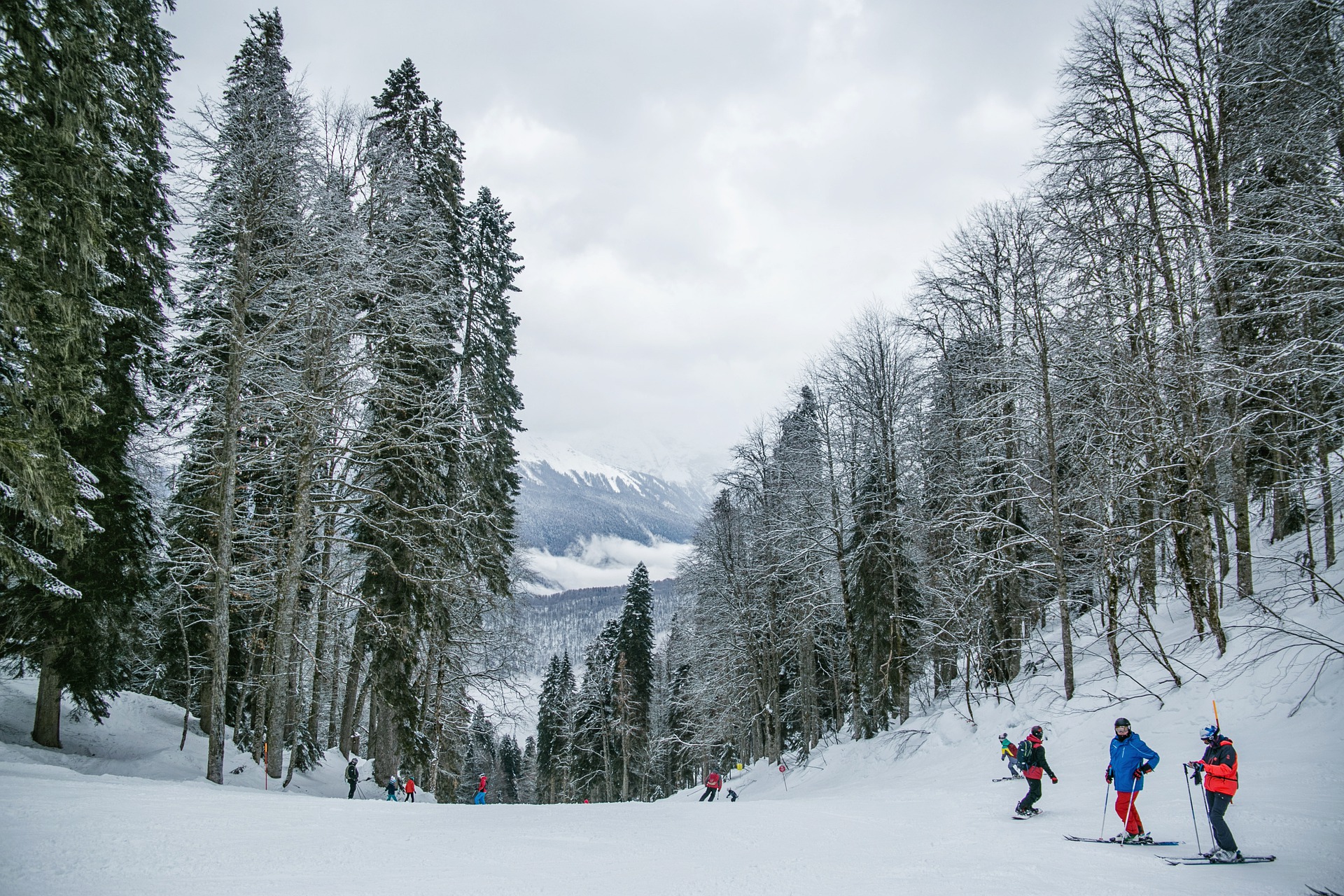 Winter Break Activities that Make Family Time More Fun
When winter hits we can all start to feel a little cooped up. After all, the cold weather, the snow, the wind … it definitely doesn't make you feel like going outside. Rather, it makes you feel like bundling up in the house with some hot chocolate, a warm blanket, and your favorite movie or TV. But there's so much more that you could be doing with your winter break.
A Family Getaway
If you're looking to get out of the house for mid-winter break activities then a family getaway is great this time of year. Your kids are likely on winter break from school and that means you can get out of town or even out of the state. And you can find something that will let you really enjoy your time off work and school and time with your family.
If you're the type who actually likes the winter weather you can look for winter break activities that get you out in the snow. A remote area like the Poconos, upstate New York in the Catskills, and even resorts that offer skiing, snowboarding, and more can be great winter break activities. They let you get out in the snow to make snowmen or snow angels but then head inside to a nice, warm space when you're worn out for the day.
These areas offer awesome family entertainment for everyone in the family, from the oldest to the youngest. In fact, you can often find resorts that offer activities for young children while also providing more adventurous or outdoor activities for the older ones (including the adults) in your group.
If you're not the type that enjoys spending time in the cold you could always opt for a more tropical getaway. Keep in mind that you don't actually have to go to the tropics (though you could). You could also choose to go somewhere that's only slightly warmer than where you are or an area that is still somewhat cool but may not have a lot of snow and ice.
When you're looking for country club holiday bookings, or winter activities upstate NY there are plenty of options as well. For example, you can:
Go to a ski resort
Visit the Poconos
Visit the Catskills
Go skating in Central Park
Try ice fishing
Go dog sledding
Go Ziplining
Go cross-country skiing
Take horse drawn carriage rides
Go caroling
Taking a family getaway might be just the thing for your family when it comes to winter break activities. After all, being around so many other people can be tiring after a while, and getting away with your loved ones gives you a much-needed break from the hustle and bustle, as well as letting you connect better as a family.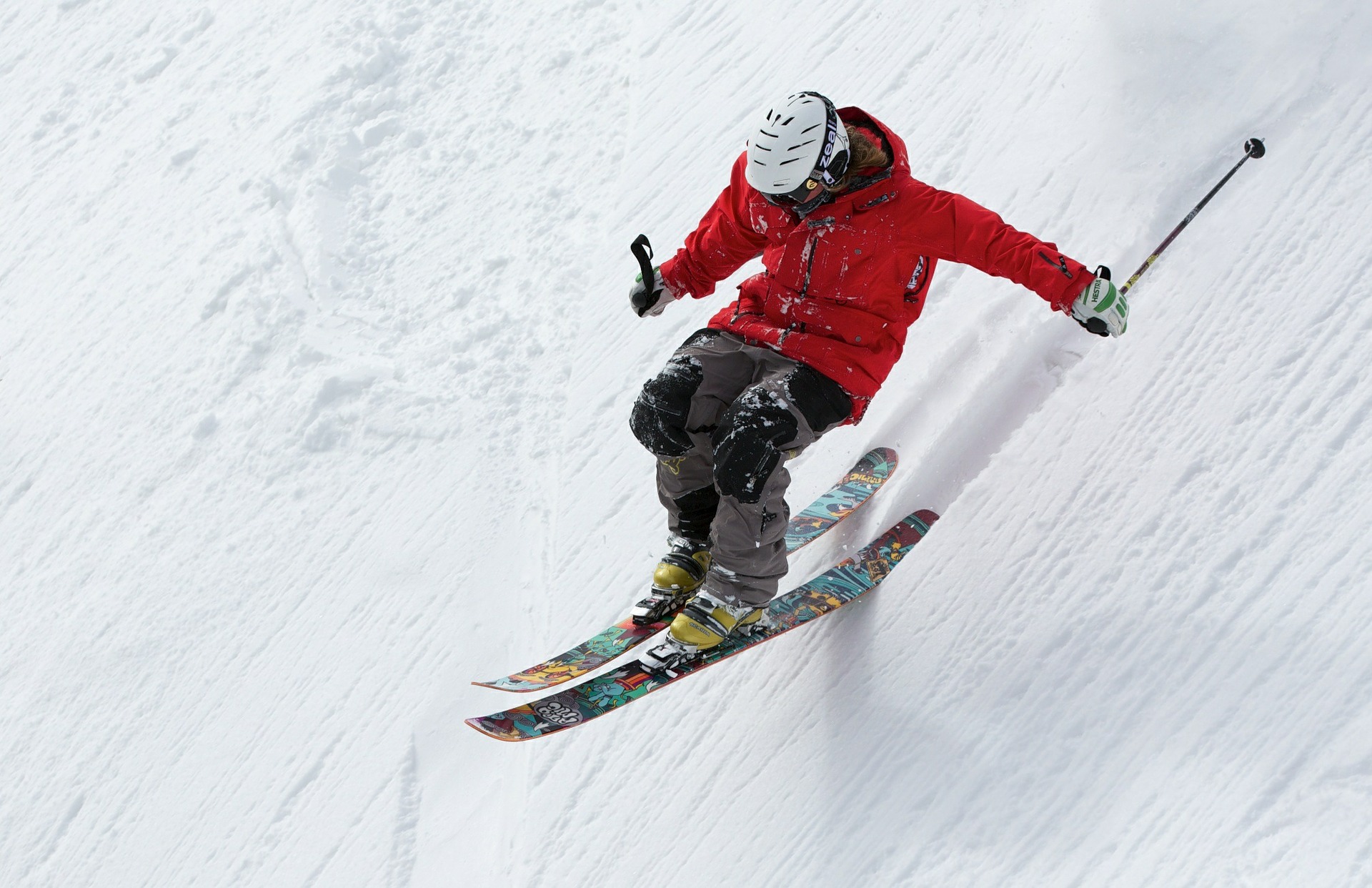 A Staycation
For those who don't want to venture out of the area too much for the start of winter break, a staycation could be a great option. These are vacations where you actually stay right at home, or you might go to a hotel or someone else's home in your area. The point is that you're not going very far, but you are engaging in some of the more fun vacation aspects.
With a staycation you can enjoy time in your home with your family, which is definitely a great option for those who normally find themselves far too busy for all the activities that they would like to do. And that could be anything from watching movies and playing games to going out to explore your neighborhood in entirely new ways.
There are plenty of different winter break fun ideas to try when you're hanging around home, from shopping for the holidays to camping out in the living room. And that's only the start. You can find plenty of things to do for winter break activities for elementary students or even things to do during winter break in general, right around your area, like:
Winter festivals
Ice and snow sculpture festival
Snow carving competition
Skiing/snowboarding
Sledding/skating
Building snowmen/angels
Cutting down a Christmas tree
Decorating for the holidays
Shopping for the holidays
The great thing about a staycation is that it's inexpensive and you still get to have fun together. What could be better than that?
Well, there are a few other ways that you can have fun with the family.
Getting Out of the Way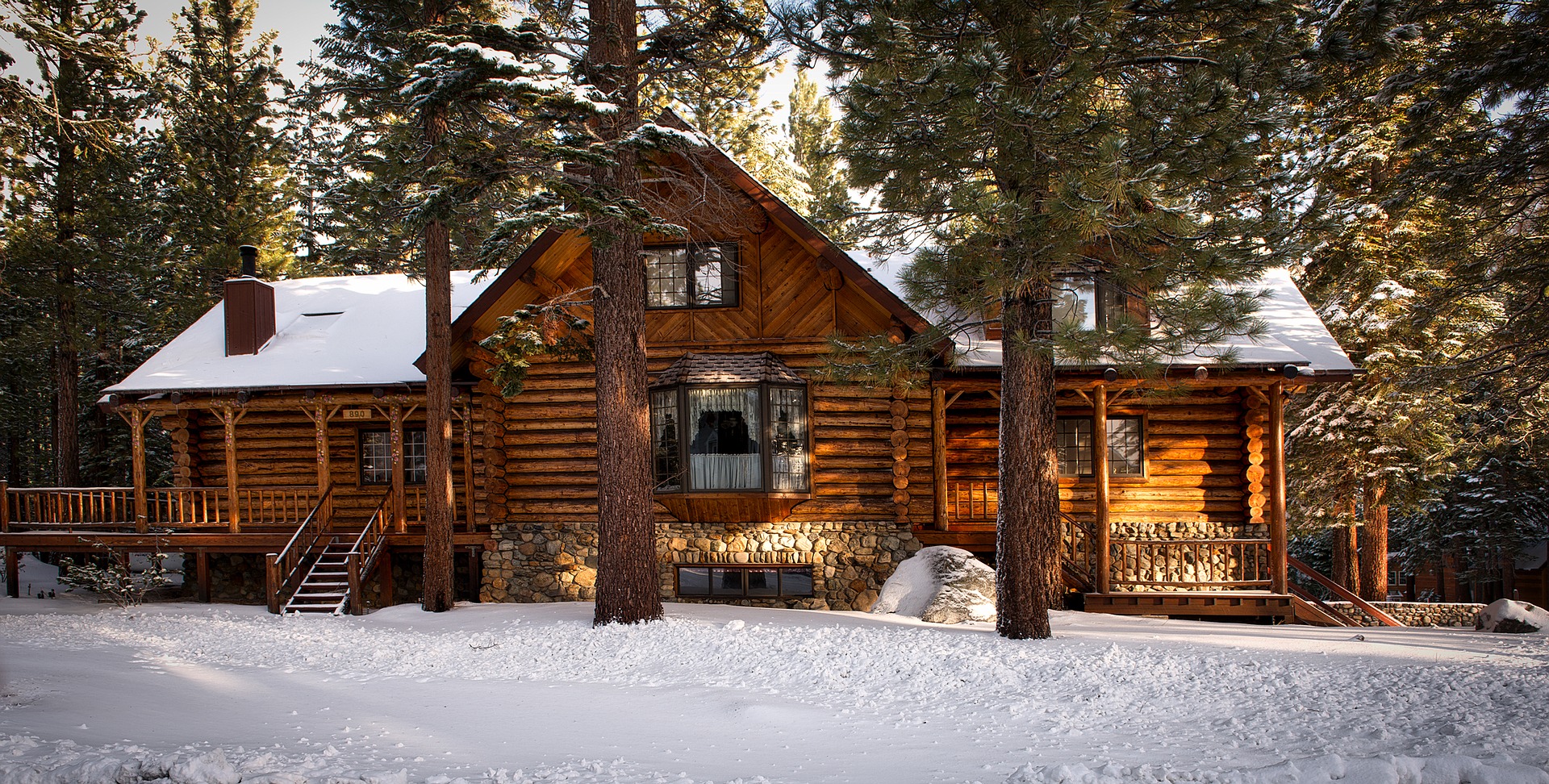 If you really want to embrace the outdoors and the winter season you could choose to rent a cabin or another housing area in the wilderness. There are often some available in the mountains, in the woods, and otherwise 'off the beaten path.' They can be a whole lot of fun and they can let you and the family spend time together without the interference of the outside world. But sometimes they can be a little too primitive.
While some cabins come with all of the amenities of home and are actually more like little resorts that you don't have to share, others are little more than hunting cabins that are rarely used and don't have a whole lot (if any) luxuries. Like bathrooms. And showers.
That's where VIP To Go can help. But first, let's take a look at some winter cabin activities for families and winter cabin activities for adults:
Have a bonfire
Watch movies
Play board games/charades
Read together
Cook/bake together
Play outside in the snow
Curl up by the fire together
Drink cocoa/coffee
Relaxing in a cabin is great because you can get your family away from things like the internet and video games all day. Instead, it's just the group of you without the outside influence. It lets everyone grow closer and create a stronger, more lasting relationship.
Luxury Restroom Trailer Rental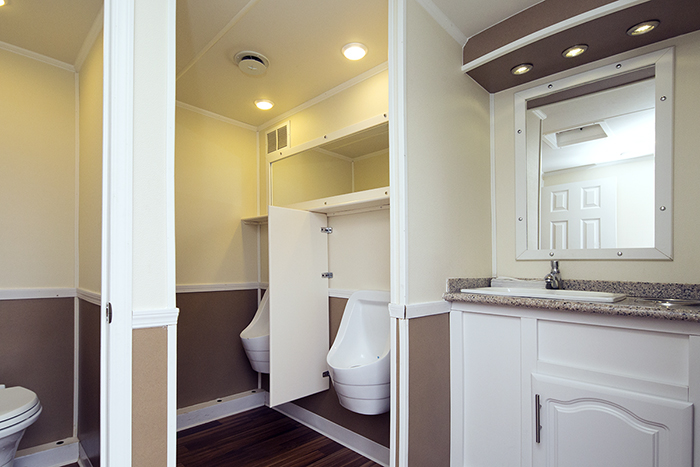 So, spending time together, wherever you might be, is great. But what about the necessities of life? If you're in a remote area you may find that it's a little more remote than you expected. That's where a restroom shower trailer, or portable restroom trailer rental near me might be important.
With VIP To Go you can get 2 stall portable restroom trailers, or even large shower trailers that help keep your family more comfortable while still staying out of the bustle of the city. You just need to know which of the different trailer options you're interested in.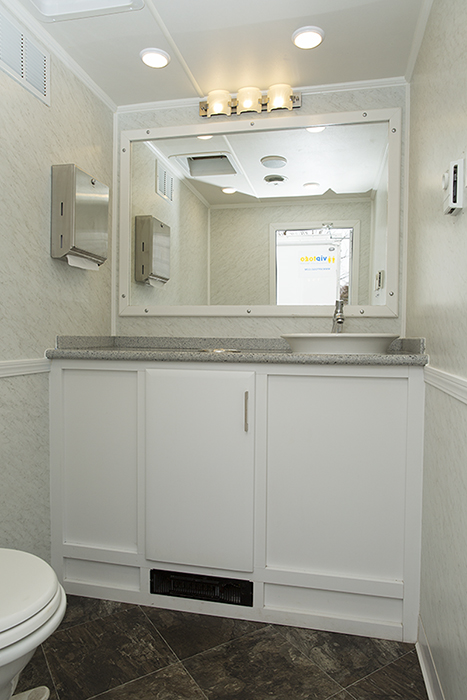 Restroom trailers are better than traditional 'porta potties' because they give you all the comforts of a full bathroom, including stalls, urinals, sinks, and more. With the smallest option you'll get two sinks, as well as two stalls, and a urinal, plus you'll have mirrors, AC and heat, quality lighting, and surround sound. And that's just the base model, the Stylish Restroom Trailer.
If you need (or want) something a little higher end there are options for that as well, plus options for larger units that will accommodate more people at the same time. On top of that, there are ADA models that will accommodate those family members that need it.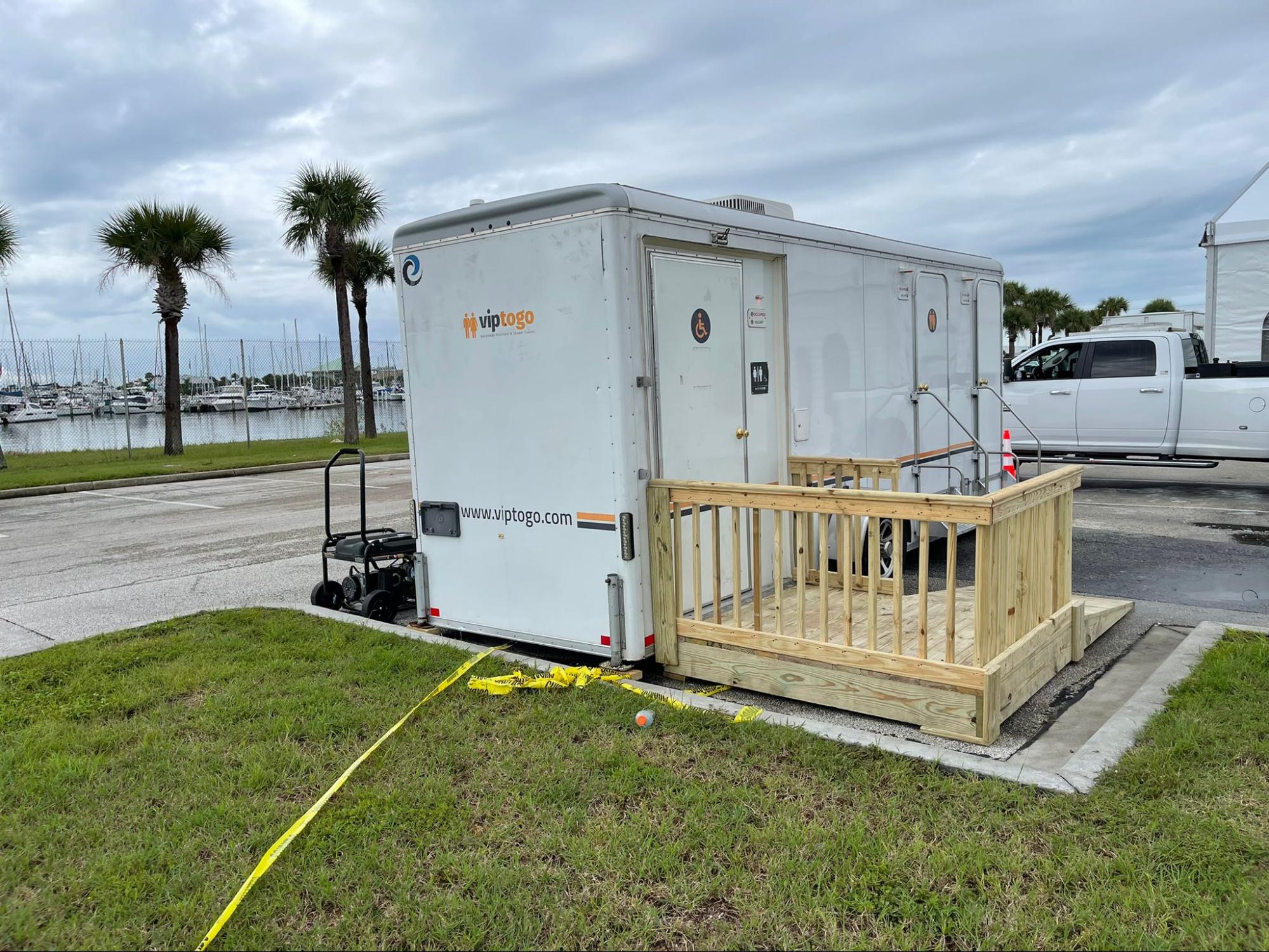 And of course, even when you're in the middle of nowhere, you're still going to want to be clean. That's where shower trailers can really come in handy. The best option might even be one of our shower/restroom combos, which feature a shower, toilet, and sink on each side, so you get two full stations for your family to use.
The truth is, there's no end to the different options and ways that you can really improve the experience of your winter break trip. And you can do it without having to sacrifice the solitude that you're looking for with your entire family.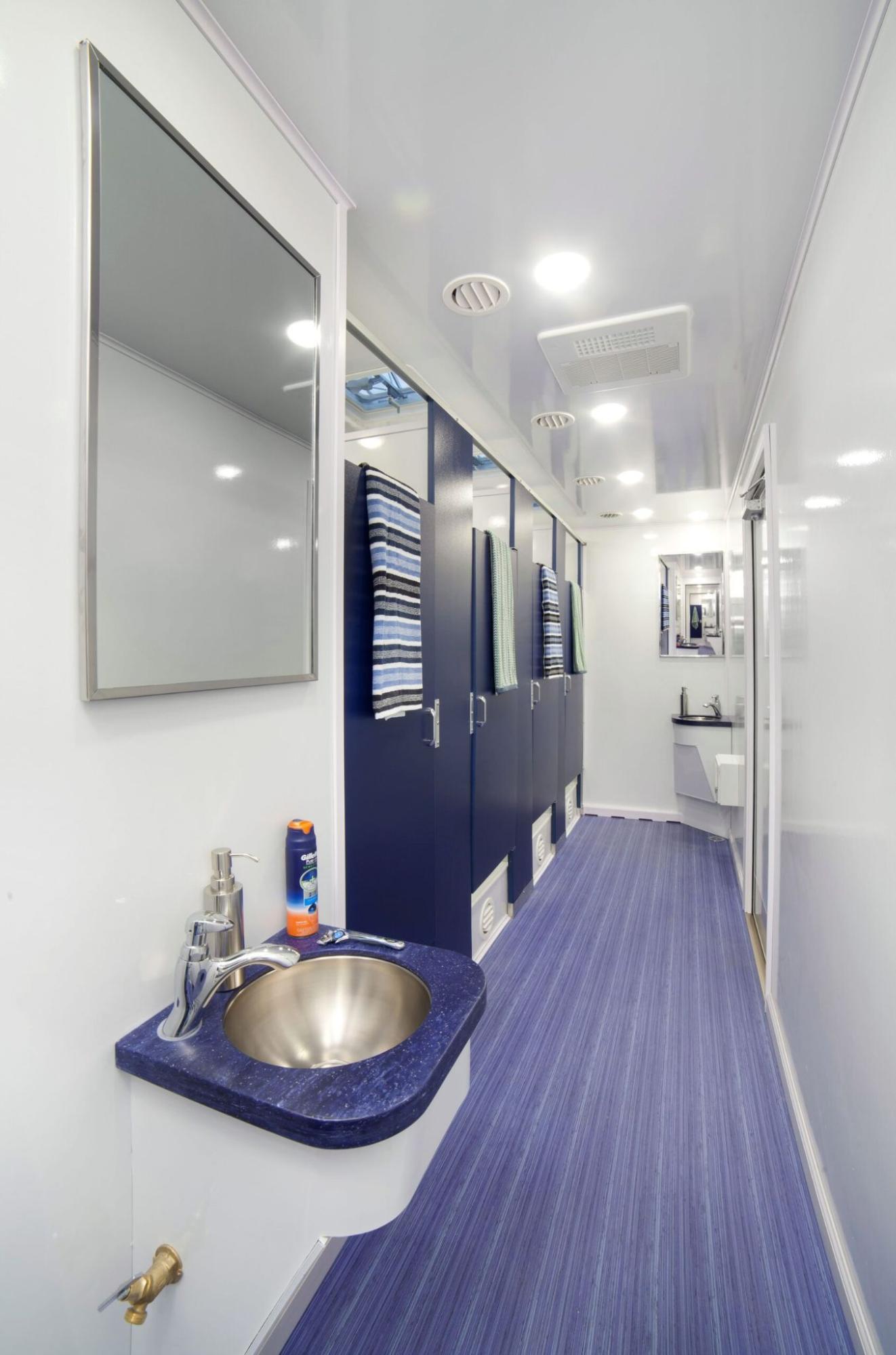 Taking Time Together
The most important thing about a winter break vacation isn't figuring out what to do at a cabin in the winter, or finding the perfect Christmas cabin rentals, or even figuring out where Google can help you find 'ice hockey near me', or luxury winter events. It's all about finding time to spend together as a family, and the perfect way to do that is going to vary from one family to the next.
So, take a look at some of the options and sit down with your family. You might even be surprised at what kinds of winter break activities they really want to do. And the more activities you can do as a family the stronger you're all going to become together. Not to mention the more it's going to build your relationship moving forward. The family that plays together, stays together. So, make sure you and your family are playing plenty.
FAQs
How Do I Choose a Restroom Trailer for Our Vacation?
WHen it comes to choosing a unit for your vacation it's not just about the portable restroom trailer rental prices. While you do need to think about the cost, you also want to think about how many people are going to be with you. A 2-unit trailer is good for most families, unless you're looking to have more privacy, or if you need an ADA accessible unit.
How Much is it to Rent a Restroom Shower Trailer?
The cost of a shower trailer will depend on the specific size you need, from a 2-station shower trailer to an 8-station unit. These trailers are affordable for most needs and will provide a comfortable experience for your entire family and any guests. You can contact us to find out more about specific costs and options.
Why Do I Need Luxury Restroom Trailer Rental?
The main reason to get a luxury rental is to make sure that your family is comfortable while on vacation. Sure, you could opt for a basic unit that will serve the primary purpose, but wouldn't you rather have a shower trailer or restroom trailer that gives you all the comforts of home? Your vacation can be a whole lot more fun if you and your family are comfortable, after all.