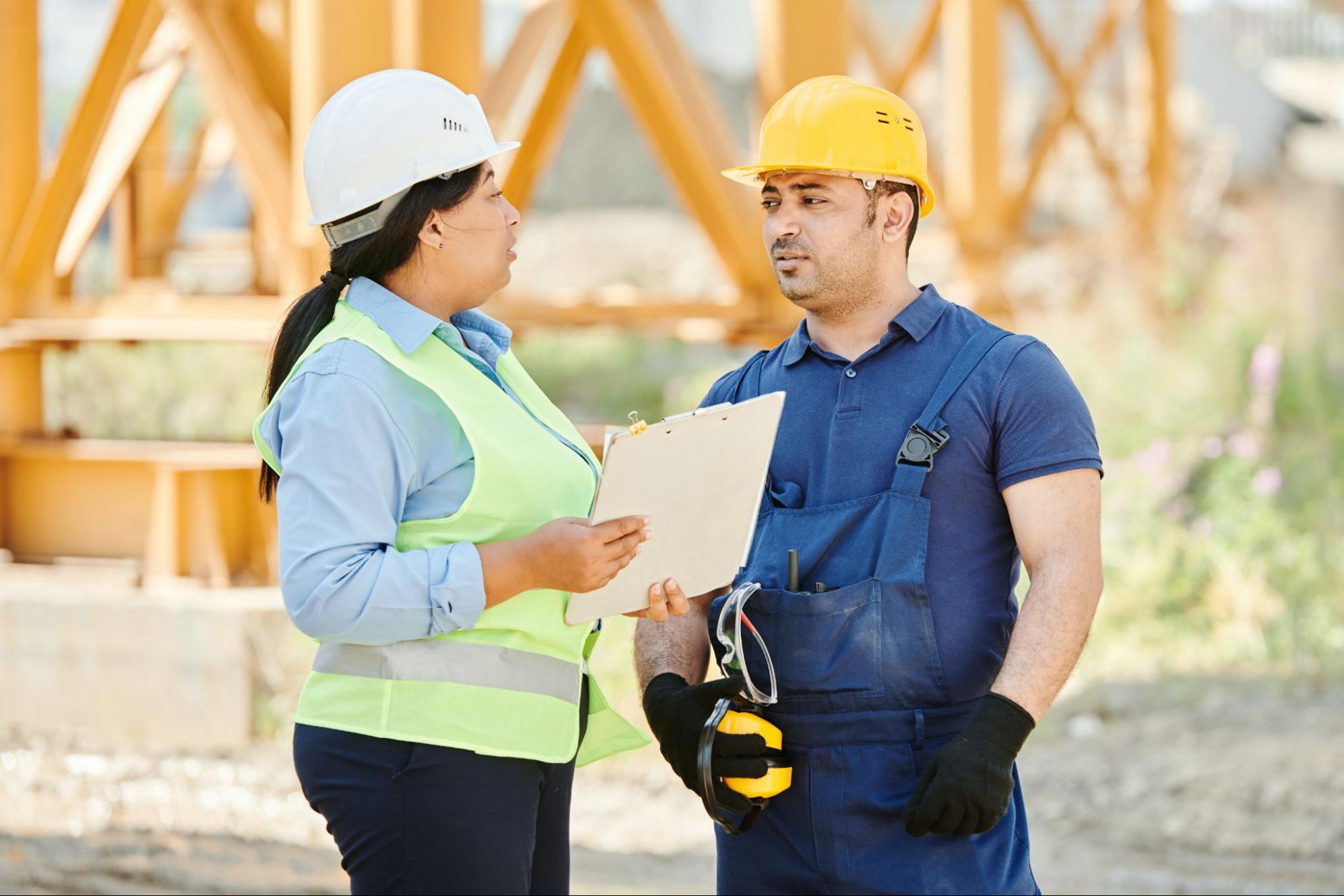 RFI Log & its Importance for Commercial Construction
Inward migration to South Florida in recent years has led to a record number of construction projects. The region has welcomed some 40,000 new residents and over 35,000 new industrial jobs.
It looks like things are looking up down south. In 2021, new construction projects increased by 43%, with niche developments like multi-family flats and condominiums for sharing and short-term rental taking a big piece of the pie.
And where residents go, businesses and jobs follow. Commercial, mixed-use, and condo-hotel projects are keeping realtors, bidders, and of course construction firms busy.
While the momentum continues and pipeline projects are in place to serve a growing market, uncompromised construction quality is key to sustaining this growth trend.
Stakeholders in property development like commercial projects must mesh their vision, capabilities, and expectations to maximize resources and quality.
Minimizing Gaps, Maximizing Value
Construction projects involve various stakeholders including the developer, the contractor, subcontractors, designers, and suppliers. Somewhere along the process, unclear or insufficient information can lead to delays, unmet expectations, disruptions, or even legal disputes.
To avoid this, communication must be smooth and allow no room for ambiguity.
So much hinges on having well-defined project overviews and details, from bidding to turnover. No piece of information should be allowed to fall through the cracks and waste money, time, and energy.
Fortunately, there is a mechanism that helps all parties clarify issues and organizes each inquiry systematically – the RFI and RFI log system.
What Does RFI Stand For?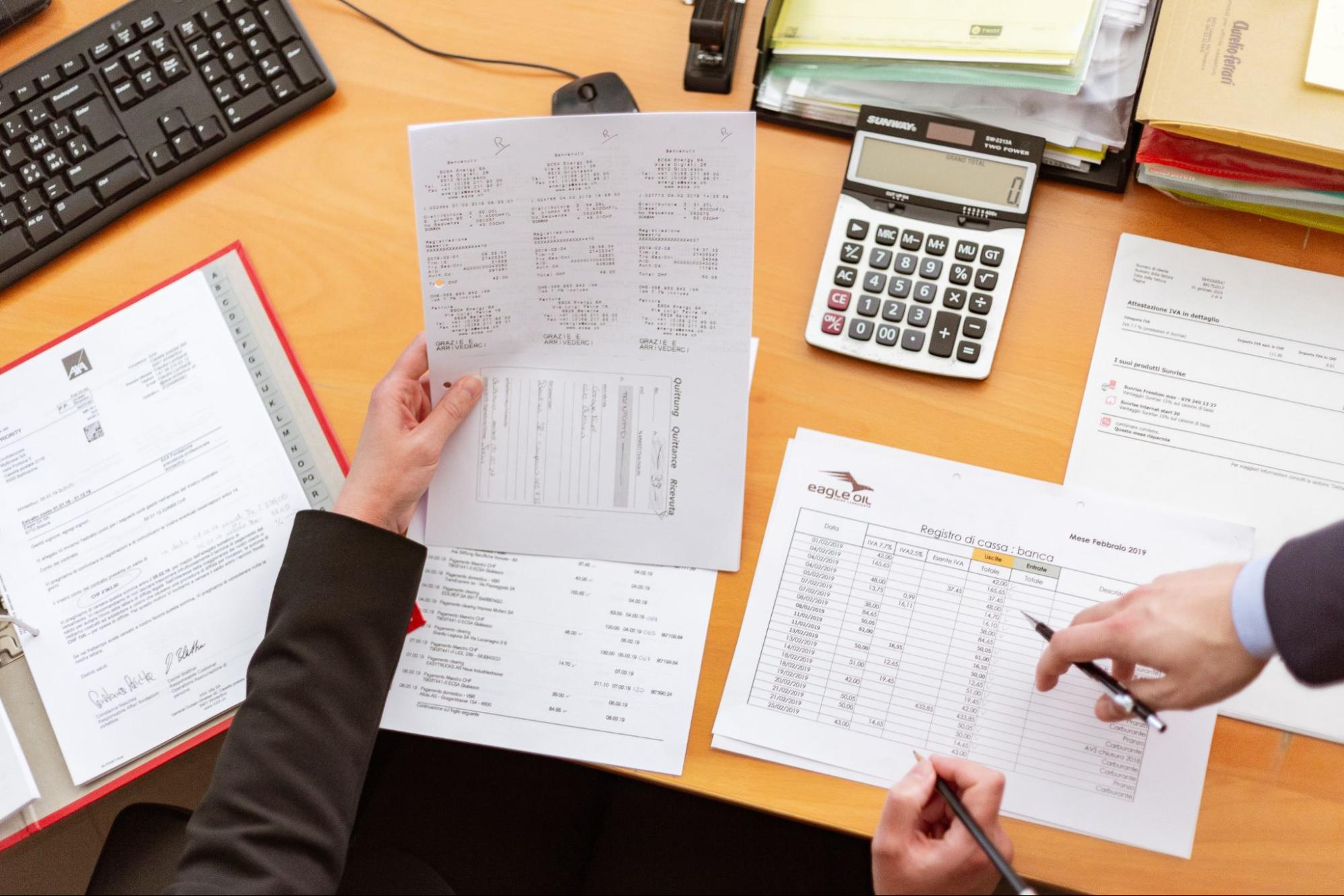 The acronym RFI means request for information. This may sound pretty straightforward but for professionals engaged in construction projects, RFI provides a practical solution to avoid missteps and missed opportunities throughout the construction process.
RFIs, or requests for information, is a formal document drawn and provided by a party to another party, with the aim to clarify plans, agreements, and specifications to ensure that everyone is aligned.
The RFI puts questions and clarifications in writing, and is part of the construction process. Documenting all RFIs in an RFI log can be a legal basis for any future claims or disputes.
Clear and proactive communication is vital especially when projects undergo modifications or when material costs drastically fluctuate affecting budget.
RFI questions and responses must be exchanged through RFI logs so that parties are not left guessing about the project's details, which may lead to a disconnect of ideas and expectations. Think of an RFI as a tool that clears the path of obstacles so that a project can move forward efficiently and with the right pace. Getting proper RFI response from your fellow stakeholder eliminates uncertainties and untangles murky ambiguities.
An RFI log or ledger organizes communication exchanges and serves as a reference for concerned parties, benefiting the whole project.
Why Create An RFI?
RFIs are necessary when:
Something is unclear and needs more information
When an alteration or replacement is proposed
When there is a glitch or anticipated issue that needs to be addressed
Documenting clarifications and responses is critical in construction projects, especially in commercial construction where clients put a premium on adhering to a timeframe. Investments like commercial building projects are highly competitive and cost-sensitive in nature.
Any delay in RFI responses could lead to a work stall and opportunity cost for the investor client.
While a verbal response to an RFI is sufficient, putting it in writing and making a ledger in the form of an RFI log proactively protects relevant parties in case of disputes and false claims later on.
An RFI tracker is an important tool to check progress and put things in order. can be used to document all RFIs including vendor RFI, subcontractor RFI, or Designer RFI.
How To Make A Proper RFI?
An RFI is usually submitted as a form. Each contractor or sub-contractor may have their own method for submitting one. Many construction resources offer a free RFI log template excel format for download, or other online templates that can be helpful.
Therefore, an even better approach to writing an FRI is to use special applications and software that manage the RFI and submittal tracking process to ensure all stakeholders are notified and all questions get answered in a timely fashion.
which can also collate all RFIs issued and received via RFI and submittal tracking. Of course, you can also make one with a construction RFI log template excel file with your own entry and format or use other online templates for free.
Key Components of an RFI
An RFI must contain the following information:
Project name, address, and other identifier information
Sender's details including name, office address, and contact information
Receiver's details including name, office address, and contact information
RFI number (by sequence)
RFI name or title
A brief description of the RFI
Details of the RFI
Space provided where the receiver can write the response
Date of RFI submission and a due date for response
Notes about any annexes or attachments, if any
Along with the form, the substance of the RFI equally matters. Here are some tips on creating an effective RFI:
Make sure to read and understand the contract and other pertinent documents before making an RFI to make sure that your questions have not already been addressed in previous stipulations.
Use a standard protocol for RFIs for your project and team. Use standard formats.
Make each RFI distinct from all other RFIs for easy reference.
Write with clarity and brevity. RFIs should not add or cause confusion.
Use a neutral tone. Avoid sounding accusatory or defensive.
RFIs should ask a question, not provide unsolicited opinions or air complaints.
Tackle only one issue or question per RFI to avoid complicating matters.
Ask for needed details like specific pantone color, part number, etc. If making a proposal, give clear and specific options.
Whether you are working on the project as the engineer, architect, or subcontractor, an RFI must be received and responded to cooperatively and professionally. Provide the answer clearly and precisely and give supplemental information such as drawings, installation videos, or product links, if it can help convey your response more clearly.
How to Reduce The Need for RFIs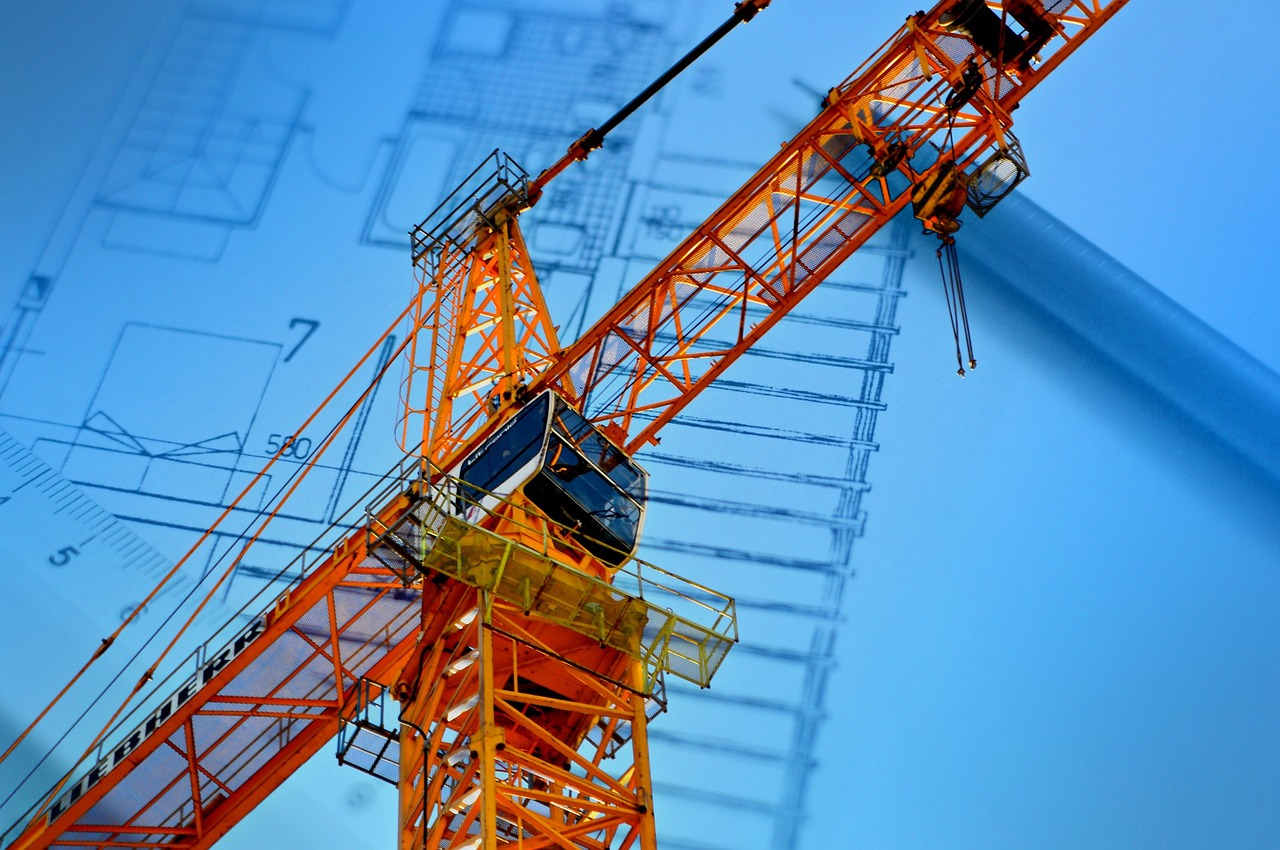 Back-and-forth communication, whether written or not, can delay a project's completion. An RFI must be a channel used when information is unclear, not when information is simply overlooked.
All parties must do their due diligence to read and review contracts and documents. There must also be a clause in the contract that requires parties to check documents first before sending an RFI to avoid unnecessary paperwork.
Designers and engineers must be given a sufficient timeline to make their plans as detailed as possible. Project schedules must also be realistic and allow for contingencies.
Another way to reduce RFIs is by holding meetings for all project participants to review documents and address any perceived ambiguity before proceeding.
General Design and Construction Guidelines
Design and construction guidelines should be included in these documents for all parties to carefully review. These cover provisions for temporary construction facilities including temporary offices, material storage, dumpster locations, and temporary restroom trailers.
Construction projects must also adhere to Occupational Safety and Health Administration (OSHA) requirements such as the provision of portable toilets and showers in construction sites.
Responsible contractors should create and implement health and safety programs for their employees, which must be documented in the proposal phase.
Construction Portable Toilets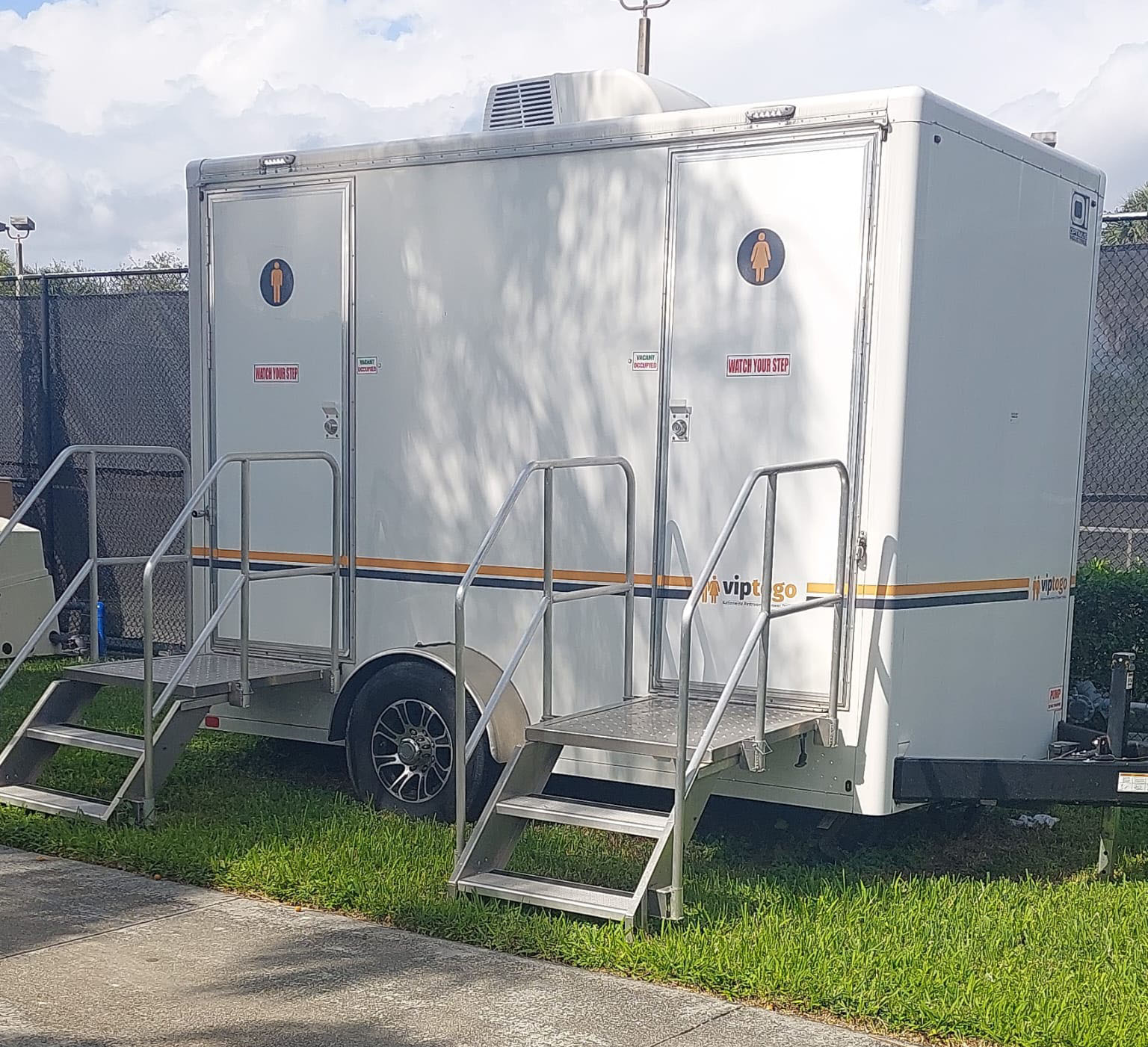 When it comes to mobile restrooms for rent, having a reliable supplier reduces the stress of complying with requirements in a timely manner and providing workers with a good work environment.
VIP To Go is your partner for high quality and cost-efficient construction portable toilets. VIP restroom trailers have been the first choice of many construction companies nationwide, especially those in New York, New Jersey, and Florida.
With the skyrocketing demand for commercial and residential developments in South Florida in recent years, many contractors make portable restroom reservations for their large scale projects and secure their site requirements early, and appreciate having a reliable supplier they can count on to meet the demand. John To Go always strives to stay a few steps ahead and to stock extra portable restroom trailer units to meet the growing demand, so that they are in a position to meet their clients' requests.
We offer many options for trailer restroom facilities and shower trailers that are available for construction sites.
Restroom Trailers– Ranging from 2 station trailers to 10 station trailers, the units have a combination of urinals, stalls, and sinks. Designed with comfort and style, the mobile bathrooms include heating, air conditioning, a sound system, modern decor, and beautiful finishings.
ADA Trailers– Comfortable and roomy for people with disabilities, the ADA Handicapped Accessible Unit is 100% ADA compliant. Its door size (height and width), handrails (height and width), interior turning radius, door closing speed, ramping requirements and direct side transfer from wheelchair to seat all comply with ADA requirements.
Shower Trailers– Choose between an eight-station shower unit whose space is exclusively dedicated to shower stalls, or a three-station restroom shower combo and six-station restroom shower combo that include a combination of showers, sinks, and stalls as a one-stop service trailer.

Less Stress Contributes to Project Success
While glitches and gaps are part of any project development, minimizing them is possible with proper preparation, communication tools, and a humanized approach.
Construction may be a highly technical and mechanical industry but just like any other endeavor, it takes collaboration, professionalism, and mutual respect to build things from the ground up successfully.
All aspects of the project – from high-level information to on-site sanitation needs must be met to minimize stress and unnecessary costs. Finding the right suppliers can ensure that you comply with all your requirements.
For various porta potty options for your next project, visit our website to learn more about portable restroom trailer prices and features.