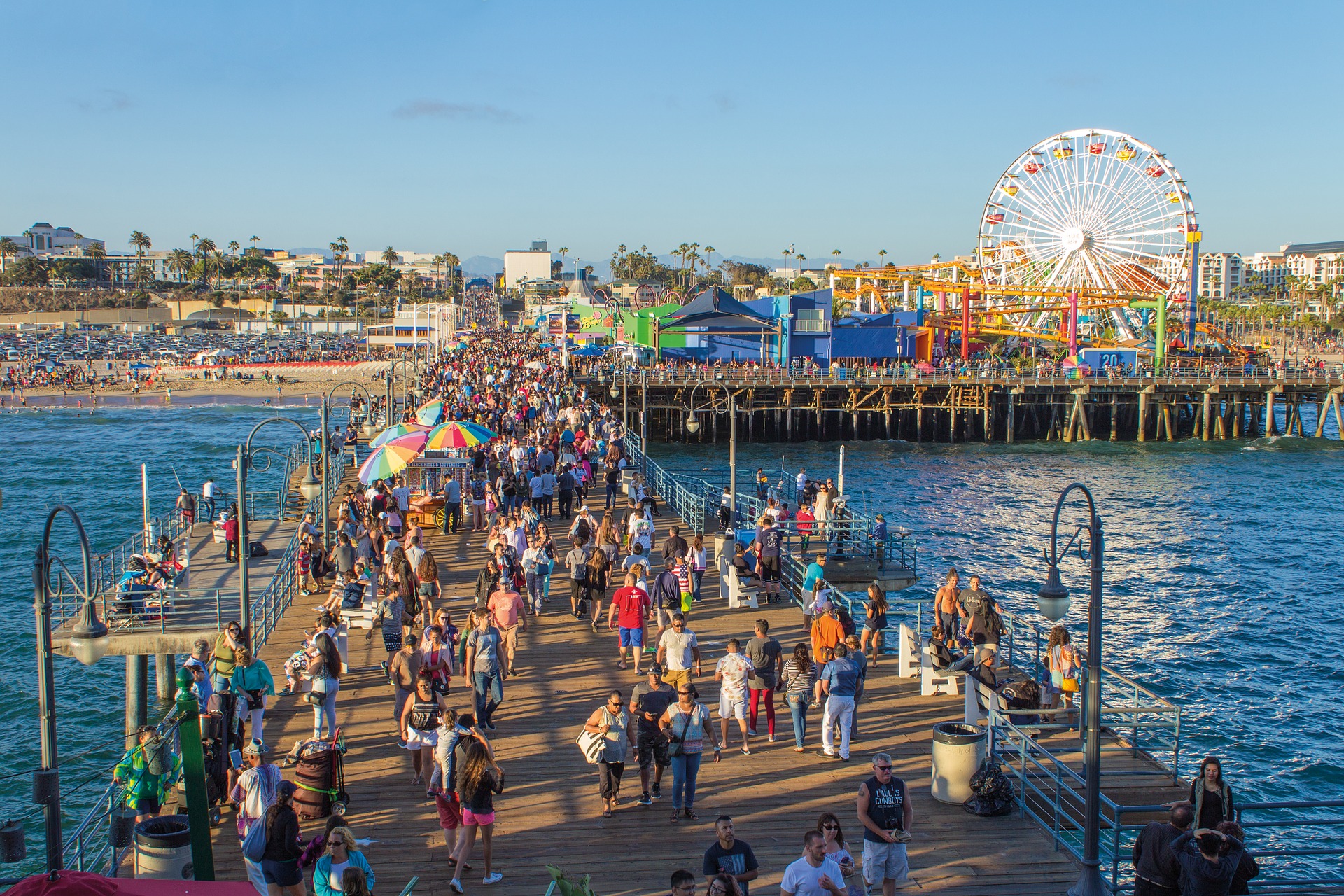 Portable Toilet Rental in California for Your Long-Term Needs
California has long been known for the many entertainment options it offers, especially the many vibrant fairs and festivities that transpire throughout the year. The perpetually sunny weather and fun-loving, low-key California residents draw in crowds from all over the country, and the state is always buzzing with social events of all kinds.
This culture-rich state surely knows how to have fun. Being the home of Hollywood, Disneyland, Silicon Valley, Yosemite National Park, and many other iconic attractions, there is always something worth flocking to.
Each year, millions of tourists come to California for a healthy dose of sun, sand, and exhilarating adventures.
Local restrictions may have limited travel, major social events, and indoor gatherings in the past two years, but thanks to mass vaccinations, California is easing back to its regular hustle and bustle.
Fun-Loving California is Back
The government of California announced that beginning January 15, travel and mega-events are allowed across the state. This means that indoor events with 500 or more attendees and outdoor events with 5,000 or more people can be enjoyed by locals and visitors alike.
Basic health protocols such as masks, tests, and proof of vaccination are still in place, but people can now enjoy gatherings with little to no restrictions. California locals and tourists of all ages can now go to parks, beaches, theme parks, theaters, and any other fun locations that they want.
With these new developments, the demand for bathroom trailers in California has once again risen.
These portable toilets help business owners, large companies, and event organizers address the need for more hygiene facilities now that people are back to work, shop, dine, and party.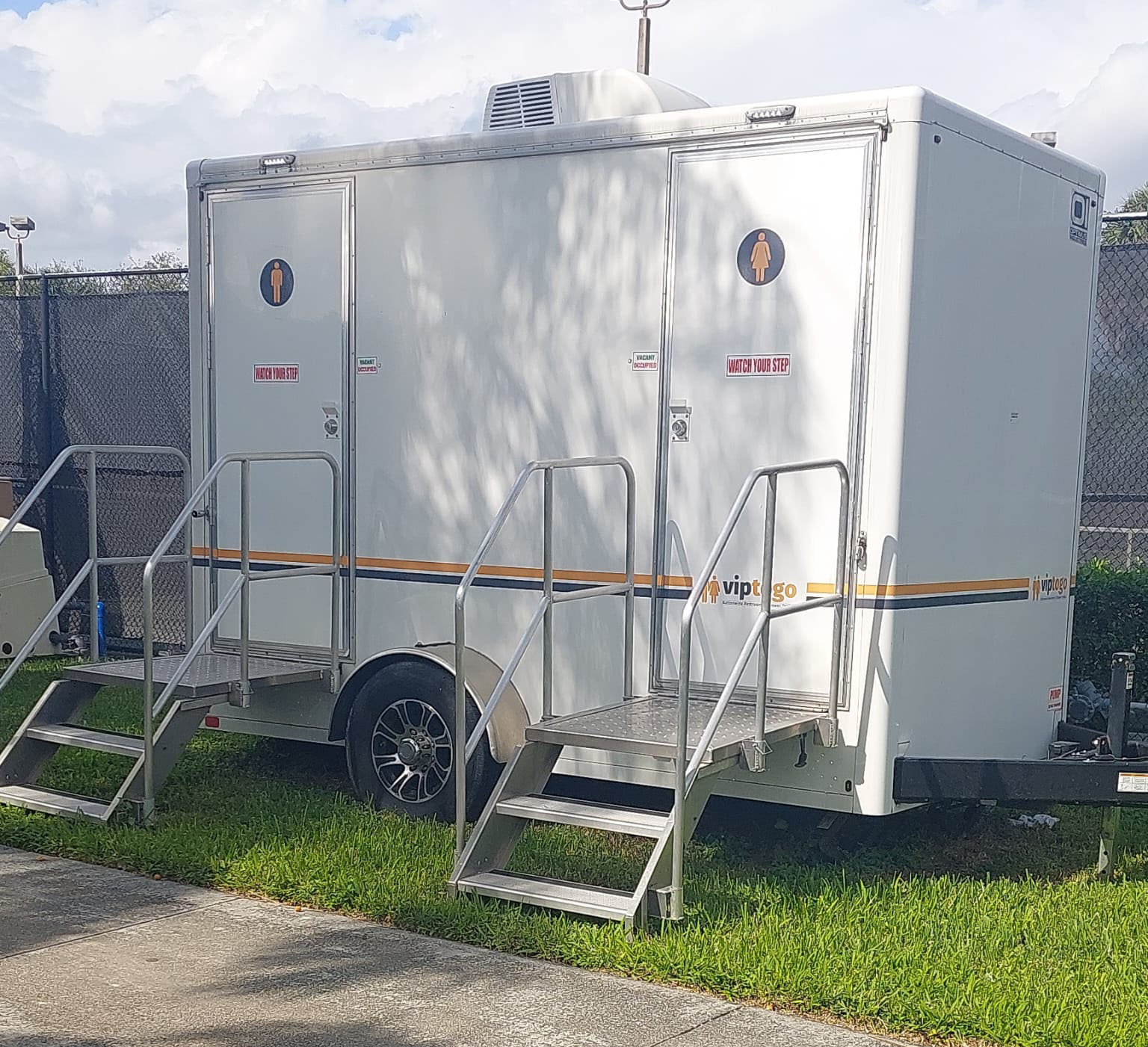 And VIP To Go is going strong, as reliable as ever, to support your needs for long-term restroom trailer rental in California. Due to the large size of the state, it would be difficult for VIP To Go to offer short term rentals and service them properly. Therefore, in continuation of VIP's highly customer-centric approach, at this point, VIP To Go offers their full range of bathroom trailers California for users that can benefit from extended rentals of 6 weeks or more.
Let's Celebrate! (Responsibly and Safely)
If you're a business owner or an event organizer in the sunny state of California, it's time to prepare, as many fairs and festivals are soon to see action again. After two years of isolation and limited travel, expect tourists and locals to be very excited about being allowed to be out and about again.
Regardless of state regulations, the threat of COVID-19 is still out there, so you should not let your guard down. Businesses that will largely benefit from the mass reopening should still maintain safety and sanitation protocols on-site.
Large gatherings and festivities can only be truly enjoyed if attendees can rest assured that their safety needs are addressed. Important details such as access to clean toilets, portable bathrooms, and handwashing stations are more important than ever, and you must ensure your client base that you have their best interests at heart.
Capacity limits and physical distancing are now largely off the table, so business owners and event organizers are left to do everything they can to maintain a safe environment for their workers and guests.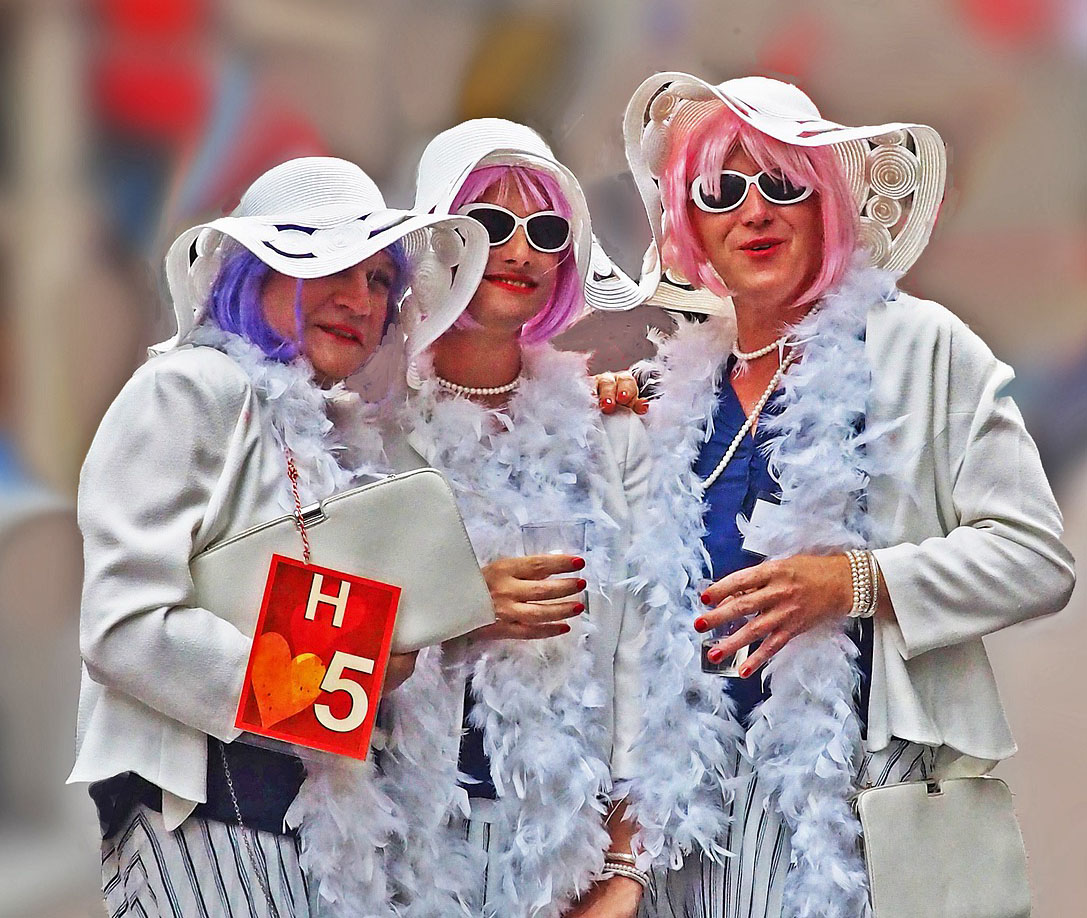 Live Shows and Loo-gistics
VIP To Go has been a valuable partner for event organizers and business owners across California even before the pandemic started. For large cities and small towns that host endless arrays of events, providing adequate portable restrooms is integral to their success.
No one wants event attendees to ignore it every time nature calls because of a lack of portable restroom trailers. Imagine Coachella or the Parade of Roses without rows and rows of portable toilets
in proportion to the attendee population. It would be an unbearable inconvenience that will surely spoil the fun.
Something for Everyone Under the Cali Sun
With California's broad tourism appeal, there is a celebration for all the things people love. They have festivals for coins, dolls, chocolates, salsa, and just about anything you can think of.
Little wonder many business owners in the state search for a restroom trailer rental near California to better accommodate the influx of visitors in their area.
Below are these festival types ranging from the wacky and weird to the heritage and multicultural. (source: seecalifornia.com)
Art Festivals
Beer Festivals
County Fairs
Easter
Earth Day
Food Festivals
Fruit Fests
Greek Fests
Italian Fests
Lobster Festivals
Kite Festivals
Oktoberfest
Renaissance Festival
Rodeos
Parades
Sandcastles
Wine Fests

Boat Parades
Easter
Nutcracker Ballets
Polar Plunges
Pow Wows
Summer Concerts
Tree Lightings
There is something to look forward to almost every day, and with millions of people flocking in each year, ensuring a fun, safe, and convenient experience for the visitors is a must.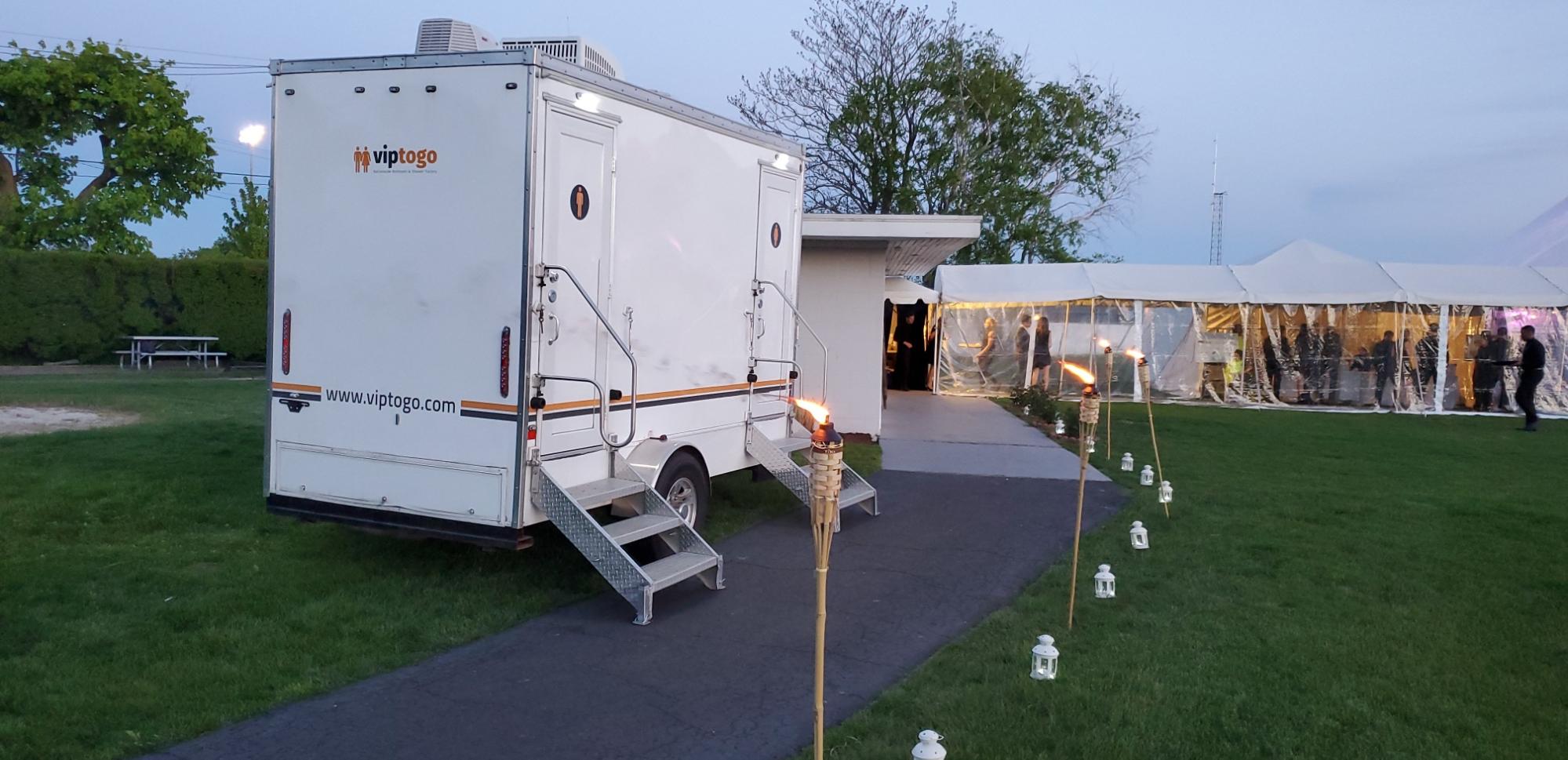 Take Your Pick
With California's many fairs and events of various sizes and audiences, it is important to tailor-fit these porta-potty trailers to the event.
Are you organizing a major marathon or sports activity? Do you need portable toilets for one of the many free California Summer Concerts held in parks across the state?
How about high end portable bathrooms for fancy events like the famous Santa Barbara Wine Festival or the Sunnyvale Art and Wine Festival? Or family-friendly setups for egg hunts and Easter events attended by the whole family? Are you filming a commercial, and you need portable restroom trailers for your cast and crew?
If you need portable restroom trailers for rent California for a minimum of 6 weeks, we'd love to service your needs! You can choose from our wide range of flushing toilet and sink combinations with different stations to suit your needs. We offer well-fitted 2-stations, 3-stations, 5-stations, and 10-stations restroom trailers.
We also have 12-station sink trailers complete with hot and cold-water faucets, mirrors, and paper dispensers perfect for food festivals such as the lobster fests and Oktoberfest across the state. Make your guests feel safer with this added hygiene facility in your restaurant or event venue.
For family-oriented fairs and shows, you can rent our family room trailer that features a baby changing station for greater convenience.
All of our restroom trailer stations are equipped with hands-free flushing toilets, spacious sinks, mirrors, toiletries, paper towels, and stylish aesthetics.
Luxury Bathroom Trailers for Your Special Guests
Portable restroom trailers for rent in California provided by VIP To Go can complement the glitz of California's most exclusive events and the charm of its wine countries and coasts. We have elevated the portable restroom experience for many with our above-standard toilet and bathroom trailers that are available to your for your long-term rental needs.
These well-equipped and stylishly designed luxury stations feel like en-suite bathrooms in California's opulent hotels.
Our luxury restroom trailers are a fit even for Hollywood A-listers. Each comes with a heater, air conditioner, fireplaces, flat-screen TV, and music options.
We can serve your needs whether you're looking for long term bathroom rentals in Fresno, luxury portable toilet rental in Los Angeles, portable restrooms in Santa Barbara, or portable restroom rentals in the Bay Area for an extended period.
However, please note that we offer a minimum 6-week rental for all our restroom trailer facilities. All we need is space to park our trailer, and we can serve your shower, toilet, and hygiene needs.
From festivals and parties, to renovation and construction sites, VIP To Go can serve your mobile restroom needs at your site.
How Much Does It Cost?
We have created various product option you can choose from, all of which are designed to suit a range of budgets and event types and sizes.
You can rest assured that the much-needed convenience and safety you will get from our portable restrooms are worth every penny.
Pamper your party guests, customers, or workers with our finest restrooms. Make your event experience hassle-free without the burden of incurring crazy costs.
Tips for a Lavatory Experience Your Guests Will Love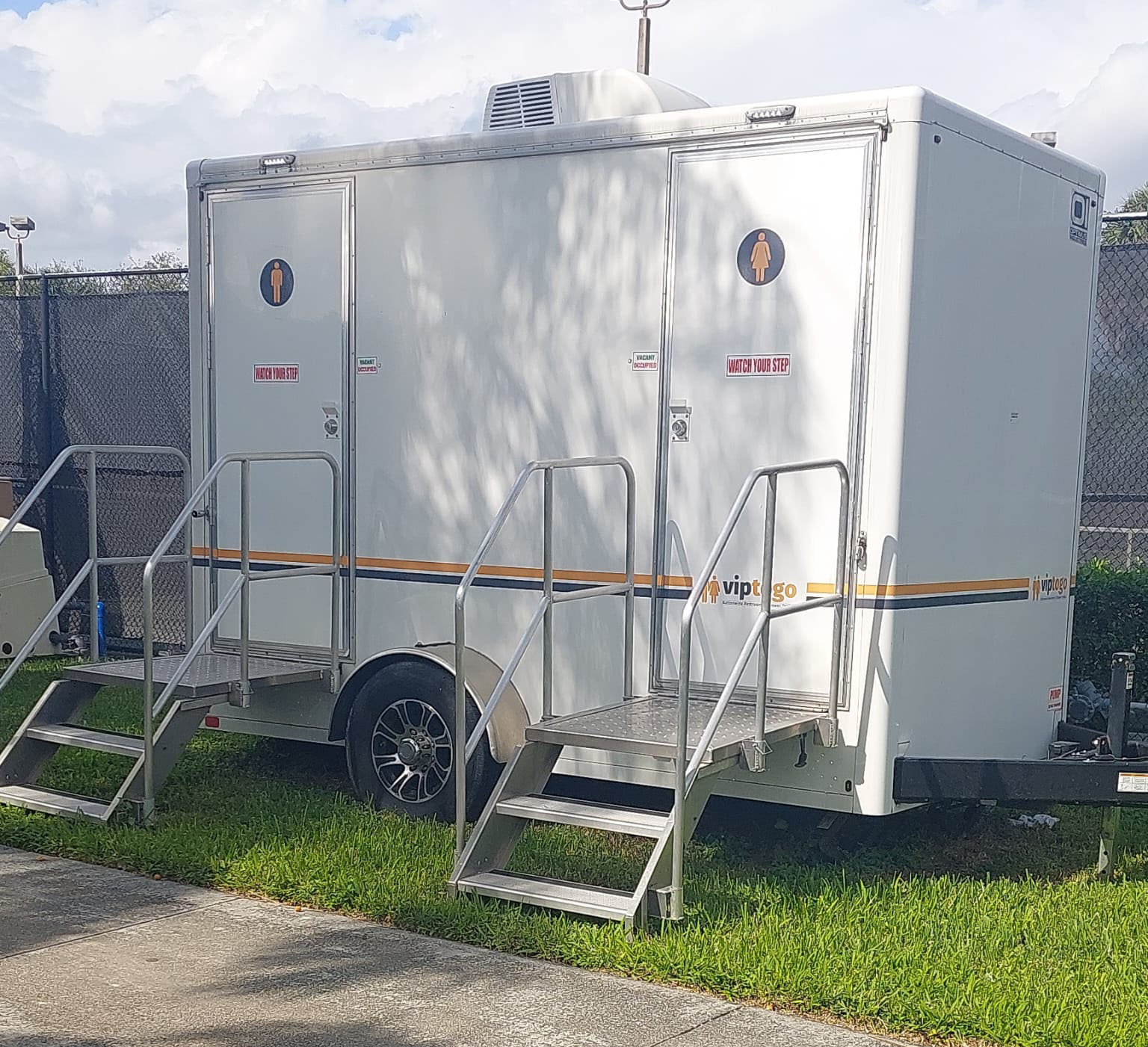 With California's dazzling festivities that cater to various lifestyles and interests, good party hosts and entrepreneurs with good business sense know that making your guests and customers feel valued would encourage them to keep coming back.
Here are some ways you can take the extra step for them in partnership with VIP To Go:
Provide well-stocked restroom stations that offer mirrors and hands-free sinks for your guests' touch-up needs during formal events such as weddings.

Provide top-notch convenience for guests and customers with special needs with our ADA compliant restrooms that are easy to access and use.

Choose multiple station restroom trailers

or more urinals to accommodate men's multiple restroom trips during your event.

For overnight events, provide shower trailers with complete sets of toiletries to turn party failure into party fun.

Parents traveling with their kids would be delighted to have baby changing stations in restrooms and kid-friendly comfort stations that are easy to access, well-lit, clean, and fresh-smelling.

Put people's minds at ease as they enjoy the festivities. Our well-maintained trailers are designed with separate sewage boxes, so odors do not penetrate the stations.

Ensure an entirely healthy and safe environment with VIP To Go's restroom trailers. Our units have easy to access waste receptacles and hands-free functions to ensure sanitary use, preventing the spread of germs and viruses.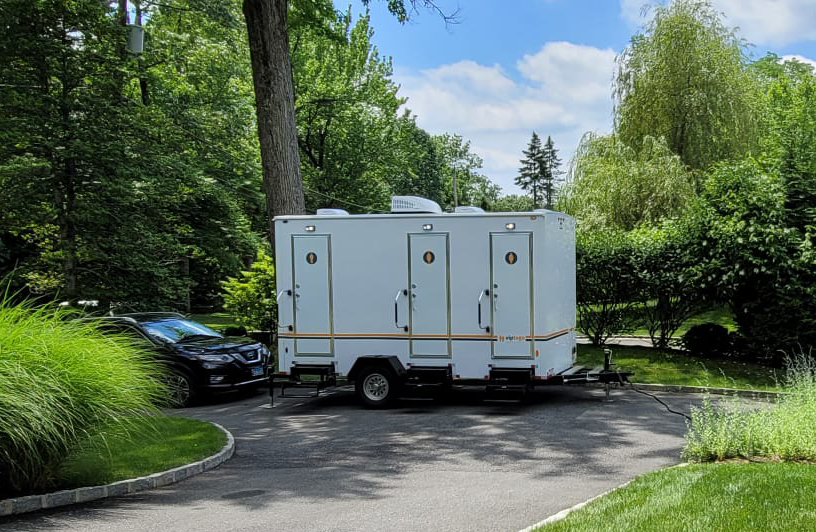 VIP To Go Perks for Your Party
VIP To Go provides affordable, high-quality long-term restroom trailer needs for businesses all over California.
Our staff is also highly trained to administer proper servicing and maintenance of each of our trailers.
You can always reach out to us should you have any specific needs pertaining to your luxury mobile restroom trailer
services.
For inquiries about long-term restroom trailer rental in California for a minimum of 6 weeks or more, contact us here
. If you have questions about our services, you check out our FAQ for helpful information.
Read More About Restroom Trailers
Let VIP To Go be your partner in welcoming back your customers, workers, and guests wherever you are in California by taking care of their comfort and hygiene needs. Contact us we're here to help with all your needs for long term restroom rentals in California!