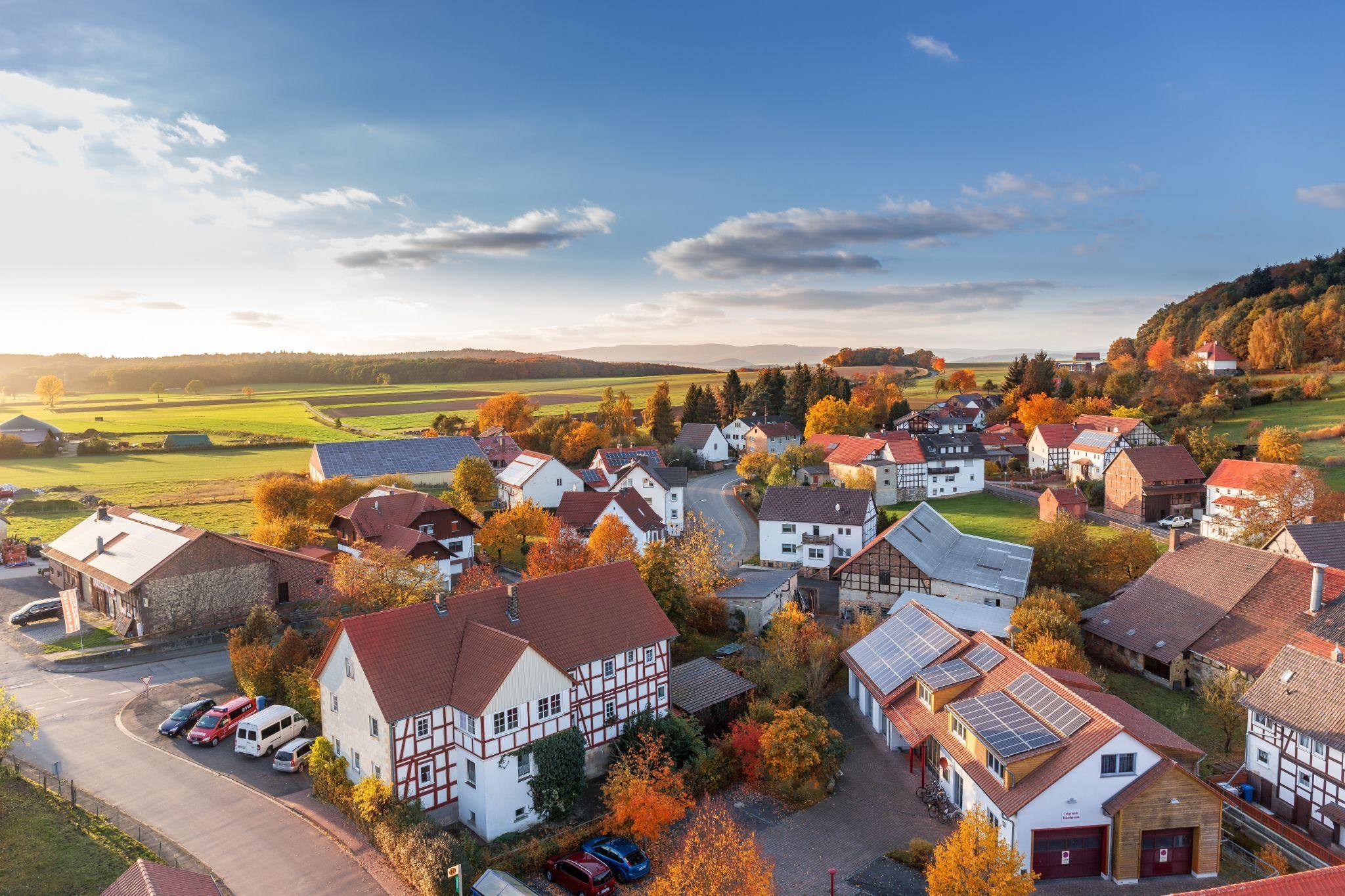 How To Get A Restroom Rental In New Jersey
Despite being one of the smaller states in size, it most certainly makes up for it in personality.  From the busy, fast paced lifestyle of North Jersey—to the slower-moving, greener pastures of South Jersey, New Jersey has something for everyone.
There's always something going on. There's a thriving tourist business, and there's also plenty of new construction taking place.  There's always a new event, concert, festival, or gathering to see and experience. And there are always projects being undertaken.
From residential construction sites where small farm houses are being raised in the peaceful countryside, to major industrial/commercial construction projects near one of New Jersey's larger major cities—The Garden State always has something important going on.
This is why VIP To Go is passionate about helping local businesses, crews, and event-planners in New Jersey to meet their needs for portable restroom trailers and luxury bathroom trailers.
Portable restroom rentals are important. But they're not always easy to get. This is why we strive to make New Jersey restroom trailer rentals easy, affordable, and hassle free.
Restroom Trailer Rental Near New Jersey
Whether you're looking for a restroom trailer rental New Jersey, bathroom trailers New Jersey, portable restroom trailers, luxury bathroom trailers, or bathroom trailers for weddings, VIP To Go has you covered.
Here's the thing about portable bathrooms. You generally don't think about them—until you need them. Then, you're frantically typing search phrases like "restroom trailer rental near me," or "bathroom trailers near me," into Google to try to find an affordable option that'll show up to your event or worksite on-time so that your plans won't get ruined.
(Trust us. We take our job seriously. We know that an event can be ruined if a company fails to deliver the restroom trailer on-time.)
Well, this is exactly what VIP To Go specializes in. From weddings, to TV shoots, to commercial construction sites, to festivals, to events, to everything in between—VIP To Go has been the number-one stop for restroom trailer rentals in the New Jersey area for more than 15 years.
We also service all kinds of other areas all around the United States.
And if there's one thing that we know… it's how to deliver a high quality restroom trailer on-time at a competitive, decent price.
And if you need a portable restroom trailer anywhere in New Jersey, we've got you covered.
Renting Portable Toilets In New Jersey
VIP To Go is proud to rent high end, luxurious restroom trailers that come with all kinds of modern features and amenities.
We offer many different options, which all have their own strengths and are well-suited to different types of events and worksites. For construction worksites, for example, we offer a range of dynamic restroom trailer options that would work perfectly for visitors, clients, VIPs, etc.
For events, we offer a full range of large-scale, luxurious restroom trailers. These trailers are really just like public restrooms. They come with running water, flushing toilets, sinks, mirrors, electric lights, and even air conditioning/heating.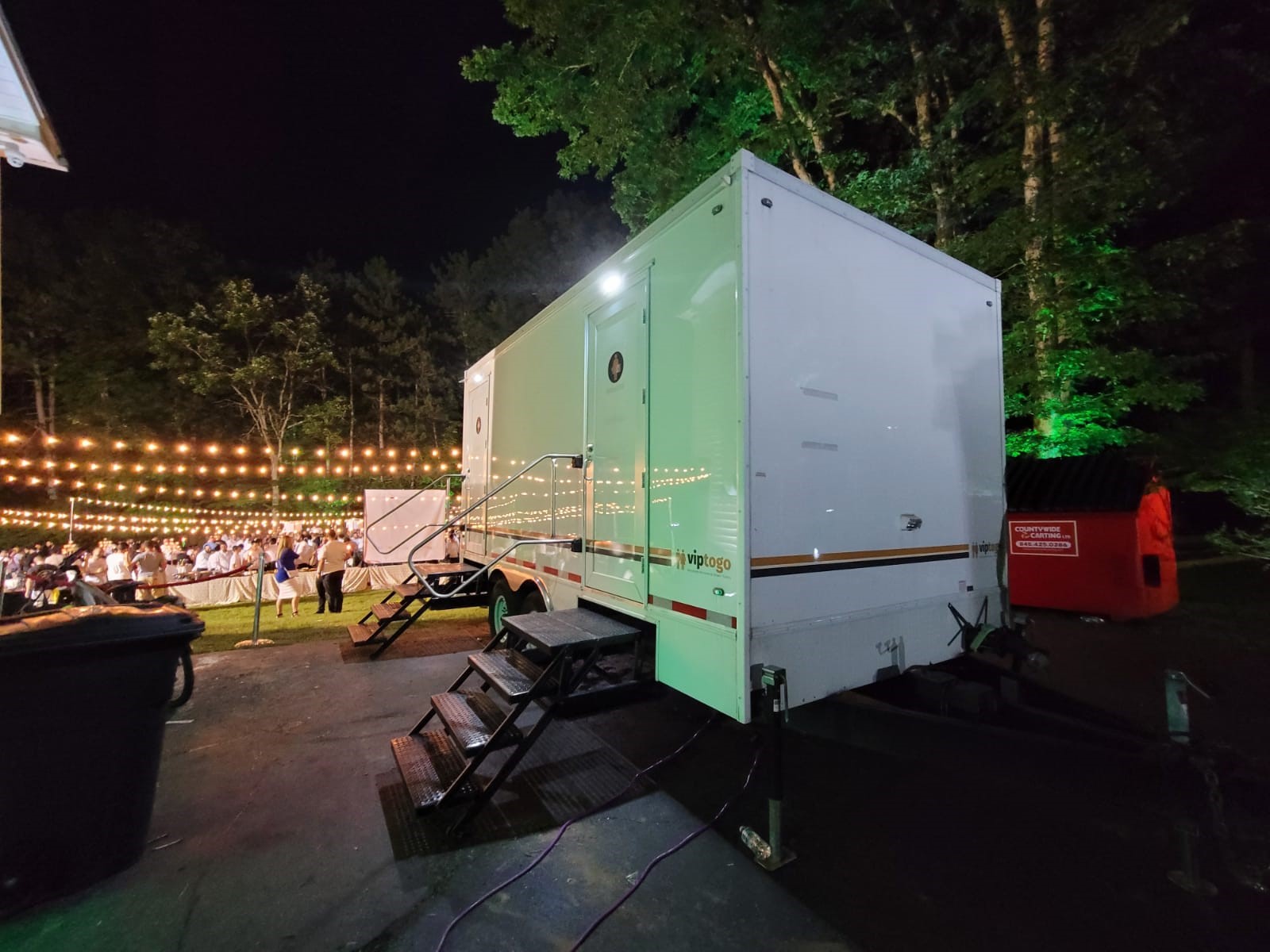 We also offer different types of rental deals, based on your needs.
For example, we offer short-term rentals for special events, long-term rentals for sites where you'll need portable restrooms on a long-term (or even permanent) basis, and even seasonal rentals that'll stay in place for the duration of the season.
For example, our trailers work perfectly on a long-term basis for golf courses, or on a more short-term basis for wine tasting events and parades.
In fact, you can take a look at our long term restroom trailer rental guide to learn more about long term rental options.
All of these options are made available so that we can serve our New Jersey customer base to the best extent possible.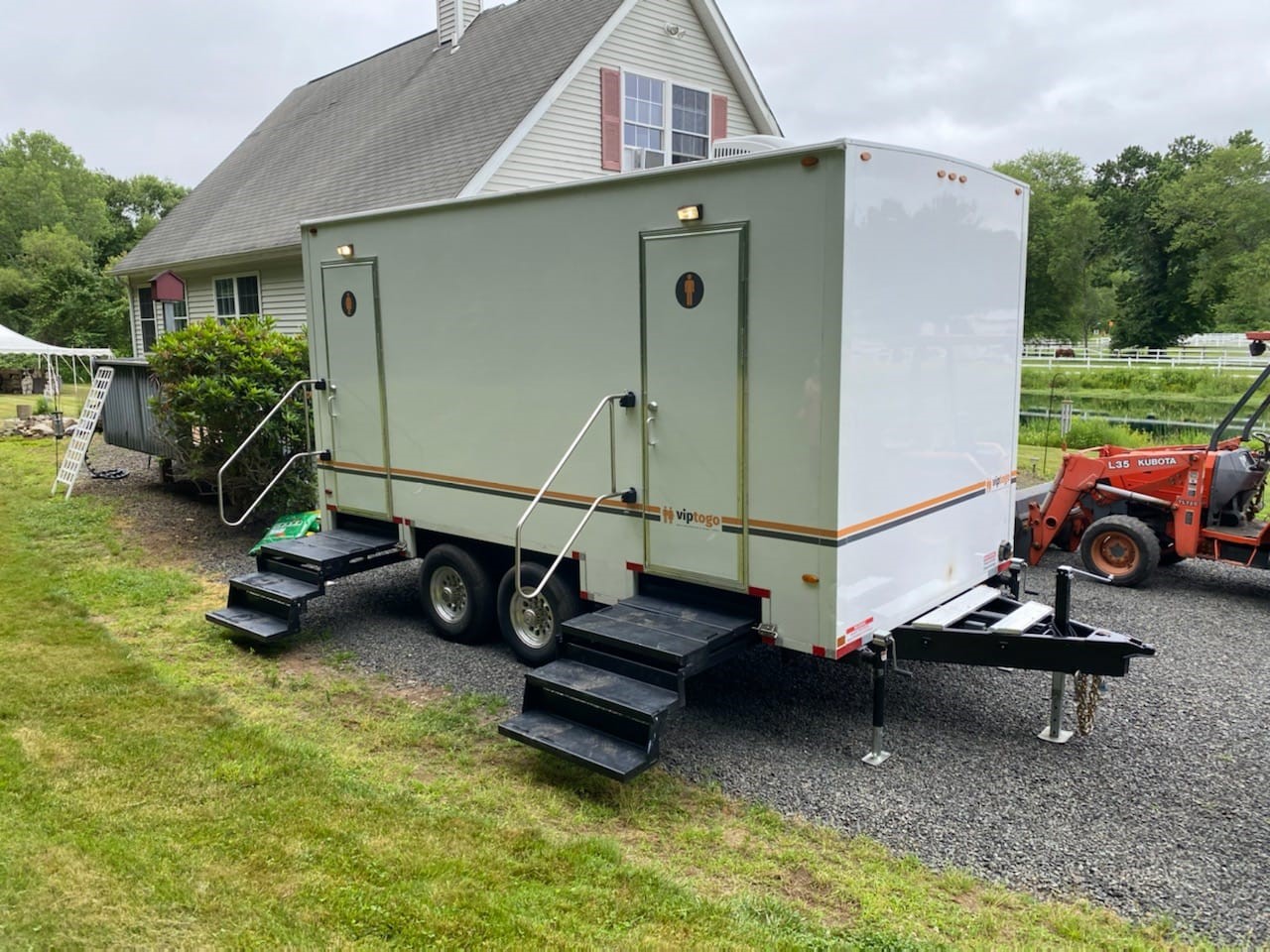 Our Portable Restrooms Are Perfect For Events And Worksites
If you're going to gather a large number of people together, for any reason, bathrooms are going to be a concern. Charity and fundraising events are a perfect example of this, as are political campaign rallies, birthday parties, etc.  You're going to need to have enough bathroom bandwidth for your entire guest list or crew.
But what do you do if you don't have access to the necessary public facilities?
Events can quickly turn problematic when you run out of sanitary facilities to support the number of guests. Not only will this take away from the event, it'll also cause issues for your guests/customers as well.
Well, our restroom trailers make an excellent solution to this problem. This is true even if you don't have running water, or even electricity at your New Jersey event or worksite location. Our restroom trailers can come equipped with a generator and a fresh water tank, to keep you supplied with enough power and clean water to operate the restrooms as needed. Plus, we can provide extras: like this 12 Station Sink Trailer, to help you keep your event/worksite clean, hygienic, and safe.
Contrary to popular belief, our portable restroom trailers aren't smelly or gross. In fact, they're truly exactly like public restrooms. We even offer luxury models for use at high end events, like weddings or gatherings for corporate staff.
Why Choose VIP To Go?
Great Pricing
We pride ourselves on offering some of the best prices on portable restroom amenities in New Jersey. Plus, we don't skimp out on quality in the process.
Contact us today for a competitive quote on restroom trailer rentals for your event or worksite.
Great Service
We pride ourselves on providing fast, reliable service to every New Jersey customer. We'll have your restroom trailer where you need it, as promised… and not a minute too late.
Plus, we offer real-life customer service reps who you can speak to in the unlikely event you have any sort of problem with your rental.
Luxury Products
It sometimes seems like 'luxury' just can't go hand-in-hand with portable restroom rentals. But VIP To Go breaks this barrier by offering truly luxurious bathroom trailer rentals at truly affordable prices.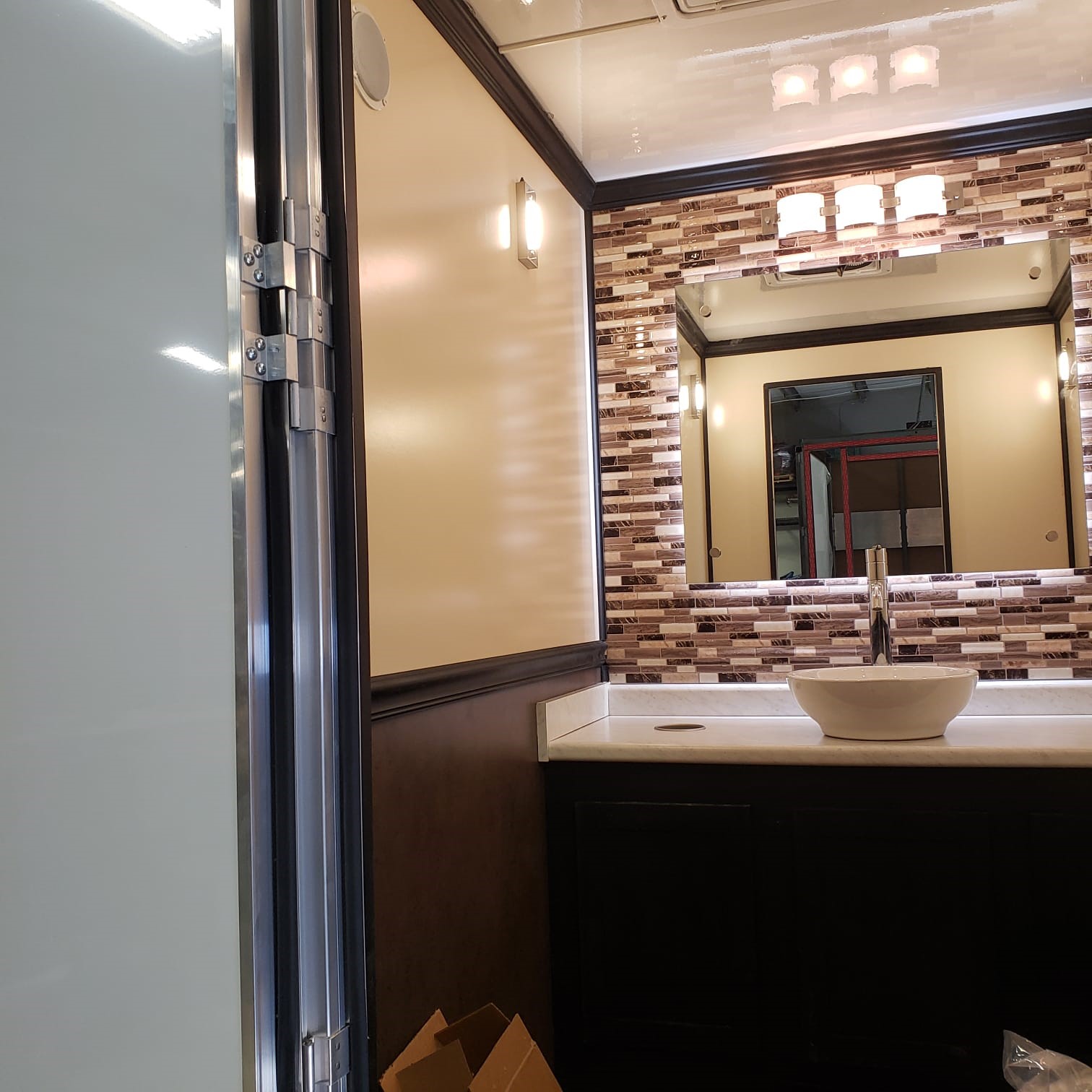 Dedication To Excellence
Our team is dedicated to delivering a truly top-notch experience for every New Jersey customer. You can expect for every unit to be properly cleaned, serviced, and stocked as needed.
Easy Portable Bathrooms Rentals
Portable bathroom rentals don't need to be complicated. We make it easy. Reserve what you need, and check it off of your list.
It just doesn't get any easier than that. No headaches, no worries.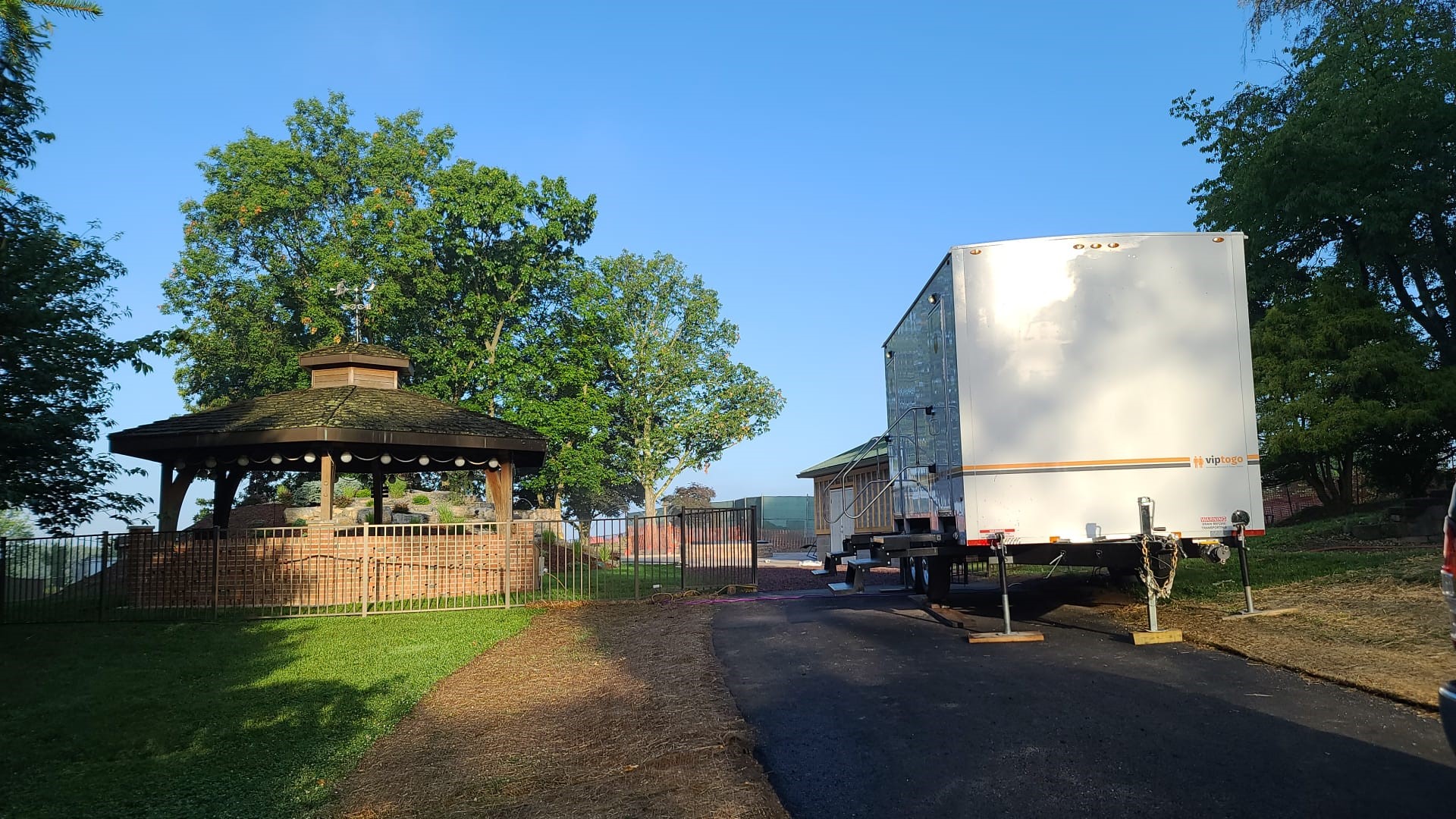 What Areas Do We Service In New Jersey?
We service all of the major cities within New Jersey—but we also service the smaller towns, counties, and rural areas in between.
You can rent restroom trailers, sink trailers, and shower trailers in Newark, Jersey City, Paterson, Elizabeth, Lakewood, Edison, Woodbridge, Toms River, Hamilton Township, and Trenton, in addition to all rural and county areas statewide.
FAQs
How much is it to rent a porta potty in NJ?
In order to answer the question of 'How much does a porta potty cost', there are several different types of porta potties available for rent in New Jersey. These units vary in pricing, depending on the size and style restroom rental you choose. Prices for each model are clearly indicated on each product page once you input the rental dates you are looking at.
But here at VIP To Go, we believe that restroom trailers are usually superior to most porta potty options, and our customers seem to agree! Take a look at our gallery to see what we have to offer.
Contact us today to find out exactly how much a restroom trailer would cost for your New Jersey event or worksite. You may find that they're incredibly competitive in terms of cost. In fact, you may be pleasantly surprised to learn how much money you can save by renting a world-class portable restroom trailer through VIP To Go.
How much does it cost to rent a portable toilet for a day?
Portable toilet rental costs by the day depend on several factors. The exact location, how many units you need, and any extras that you may need included with it all factor into figuring out a bottom-line cost.
The best way to figure out how much a portable toilet would cost for one day (such as for an event, a concert, a wedding, etc) is to contact us for a quick, easy, no-hassle quote.
How much do luxury portable toilets cost to rent?
VIP To Go offers several luxury restroom trailer options.
An example of a luxury restroom trailer would be our Three Station Rolls Royce Restroom Trailer. This 7' x 14' trailer boasts 3 separate private rooms. Each of these stall restrooms has a sink made of marble stone finish, large mirrors, air conditioning and heating, a complete music sound system, a skylight in each room, and ample room for grooming.
These trailers also come with a 500 gallon waste tank and up to 150-250 gallons of fresh water, stored in a freshwater tank.