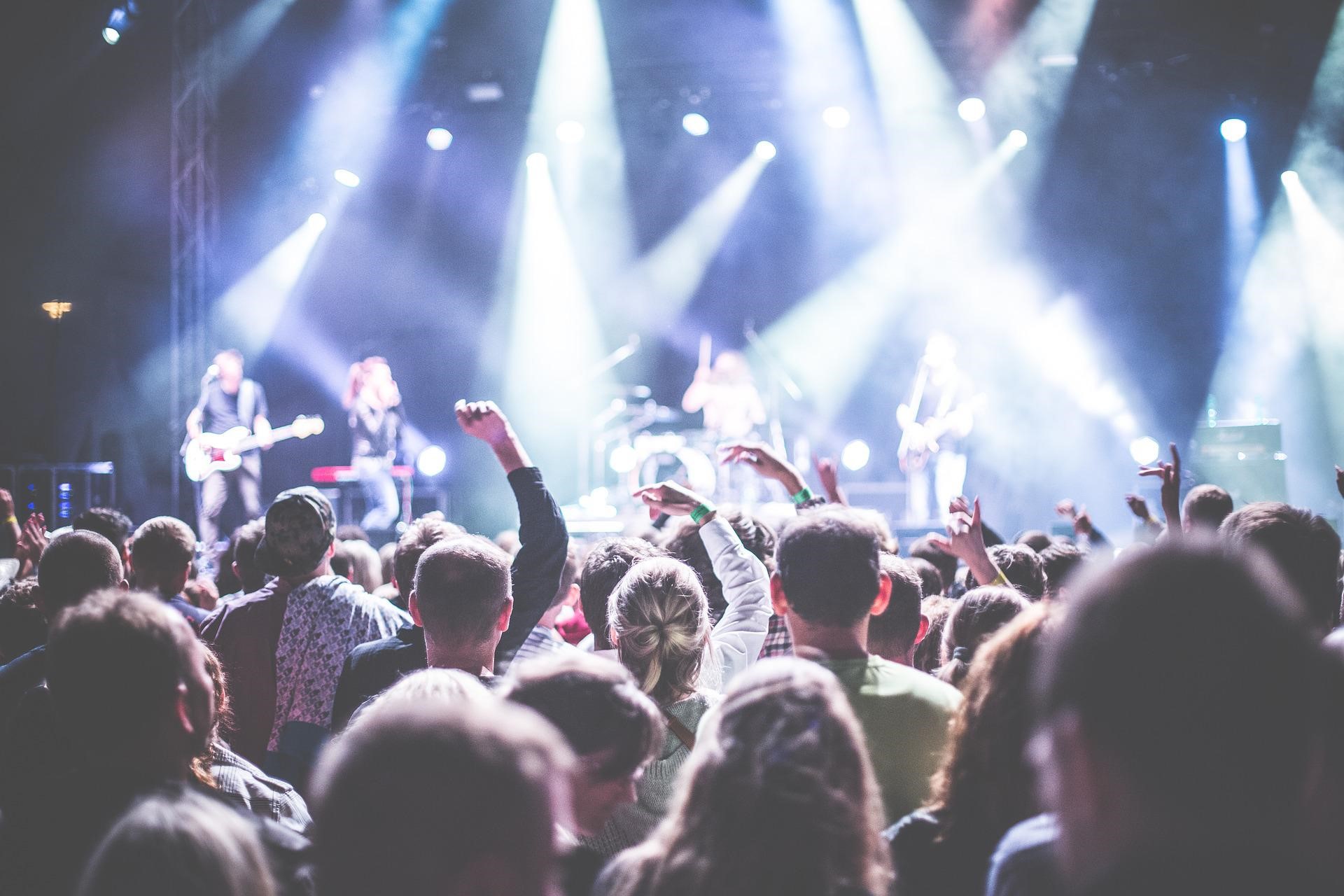 How to Plan South Florida Concert Tours
Attending a concert with your favorite band or artist performing on stage is undoubtedly a high-octane experience. As the event begins, you become one with the sea of fans, forgetting about the outside world for those precious hours.
However, events over the past few years changed things for concert lovers. At the height of the COVID-19 pandemic, concert-goers missed the thrill and vibe of going for live concerts. Music concerts came to a screeching halt, leaving artists to turn to a digital landscape to connect with fans from around the world.
As we approach some semblance of normalcy, concert-goers are pumped to attend concerts again. Towards the end of 2021, we saw bands and solo acts picking up where they left off. Live music concerts are back, and how. Things have started to look up for concert tour managers and promoters.
A recent Statista report predicts that the highest revenue for music events will be generated in the United States and reach US$10,650.00 million in 2022. The report supports that as many as 459.4 million concert-goers will be attending music events by 2026.
The South Florida concerts scene is booming, with several opportunities open to event tour organizers, managers, and promoters. It's the best time to get into the live music scene and become a show promoter or concert tour manager yourself! Let's look at what has been going on in South Florida's live music scene.
Florida Concerts in October 2021: The Height of the Live Music Scene
The Sunshine State saw the return of an impressive line-up of music acts from genres such as rock, hip-hop, country, and pop, to name a few. From Guns N' Roses to Harry Styles to KISS to Pitbull, Florida experienced its share of big stage acts from October 2021. Big cities such as Hollywood, Tampa, West Palm Beach, Orlando, and Miami saw the resurgence of festival and concert shows.
South Florida concerts in 2022 are once again scheduled for cities like Fort Lauderdale, Broward County, Orlando, and Miami. Thankfully for the music aficionados out there, there are once again a variety of upcoming concerts in Florida, from the highly anticipated live music Fort Lauderdale beach concerts to the Miami summer festivals. It's safe to say that South Florida concerts have returned in full swing, cementing predictions of a profitable future for the Floridian live music industry.
How to Become a Concert Tour Manager
Are you interested in getting involved in coordinating concert tours from behind the scenes? As a concert tour manager, you get to live and breathe the live music scene day in and day out. Wondering how to work at concerts? We'll shed light on the nuances of becoming a concert tour manager and answer pressing questions such as "who is the event organizer for a concert?" and the qualifications and skills you need to be one.
What Does a Concert Tour Manager Do?
A concert tour manager's job is not a piece of cake, but it's one of the most fulfilling jobs in the music business. Concert tour managers or event organizers take care of a wide spectrum of responsibilities such as booking talent, scouring venues, deciding ticket prices, arranging concert tour equipment, organizing concert tour bus facilities (or even air travel), and creating concert marketing strategies. As a concert tour manager, it will be your responsibility to ensure that everything runs smoothly without hiccups. As the performers and production team travel from location to location for the various legs of the concert tour, concert tour managers often find themselves away from home for months at a time.
Becoming a Concert Tour Manager
Becoming a concert tour manager is challenging, but with the right approach and experience, you can carve a niche for yourself in the live music industry. Many concert tour managers start as interns or work with concert-promotion companies to get experience planning live music concerts before taking charge of a department on their own. From there, it's easier to work your way up and eventually start your own event company or work as a freelancer.
Booking bigger acts to perform at a live music event takes clout and an established resource of connections. As you meet more people and build relationships throughout your career, making it on your own as a concert tour manager should be less challenging. Before becoming a concert tour manager, it's wise to partner with city-wide or state-wide local band promoters and offbeat event planners. That way, you can strengthen your work portfolio with an eclectic mix of small yet successful live music concerts you've worked on.
Looking for a way to stay on top of the game? Check out these concerts in Florida 2022 for an up-to-date list of country, R&B, jazz, classical, pop, and rock concerts in Florida.
Professional Skills and Responsibilities of a Concert Tour Manager
"Concert tour managers need to be disciplined and passionate about the nitty-gritty aspects of concert planning. Special attention goes into producing and managing a live music event. To make it in this business, you'll also need exceptional negotiation skills and clever control over expenses."
To successfully become a concert tour manager who can handle South Florida concerts in 2022, you need to possess valuable skills to make it in the live music industry. Take a look at the table to understand what it takes to plan events in South Florida concert venues.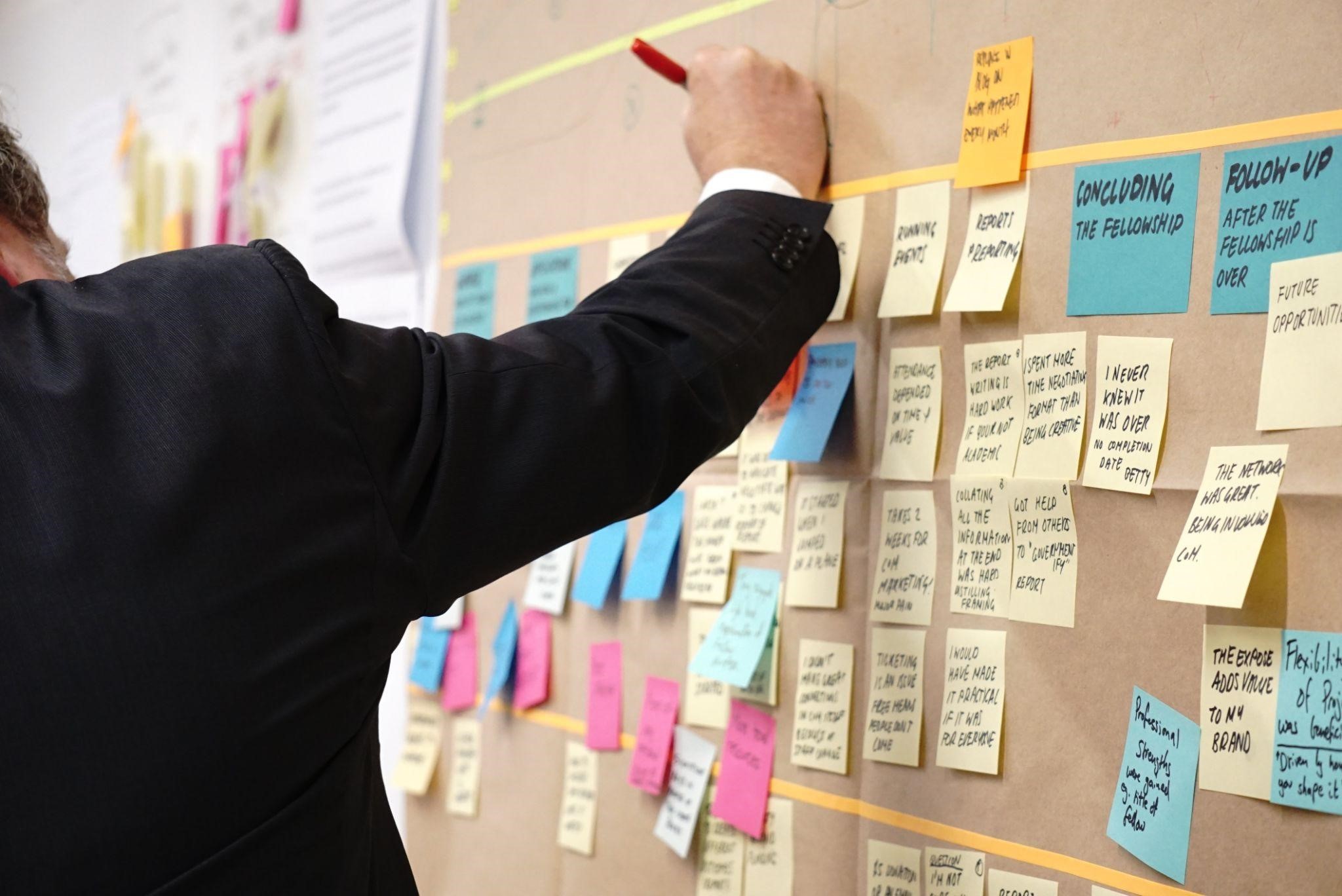 Smart Budgeting

Planning costs for travel, equipment, logistics, catering, restroom trailer rental services, accommodations (if any), vanity vans, stage setup, seating, and venue setup
Deciding costs for tickets, digital marketing, promotional activities, promotional gear, city-wide or state-wise advertising, licensing, and legal expenses
Overseeing costs for crew members, stage management, technicians, labor, professional vendors, speakers, special guests, hosts, and sponsors

Marketing &
Public Relations

Delegating digital marketing strategy tasks, analyzing the outcome of marketing campaigns, and overseeing marketing team efforts
Contacting print, radio, and TV media companies to generate buzz and awareness of upcoming concert events
Formulating buzz-worthy strategies with event companies or in-house teams to creatively promote or hype up the event with robust PR marketing tactics

Up-to-date Information On Current Music Acts & Trends

Understanding the South Florida music scene to gather deep insights on what kind of music genres are trending or in demand by young and old concert-goers
Tracking popular festivals in Florida to discover promising solo acts and bands that could appear as opening acts for bigger bands or artists. This allows you to tap into niche audiences for your live music event and ultimately stand out from the competition
Keeping a close eye on what competitors are doing by following upcoming concerts in Florida

 

 

 

Understanding Contracts & Legal Documents

Dealing with the legalities of a contract and identifying areas of concern
Understanding the terms and conditions as stipulated by your services, the law, the venue agreement, and the performing act(s)
Overseeing changes, signing of contracts, and other formalities to ensure processes are followed as per the stipulations

 

 

 

Knowledge of South Florida Concert Venues

Researching concert venues in South Florida best suited for live music events by exploring feasibility, popularity, and size requirements of locations
Building a network of contacts to get the best deals on South Florida locations such as Fort Lauderdale, Miami, or Orlando concert venues
Keeping a steady finger on the pulse of upcoming music concerts in Miami, Fort Lauderdale, Orlando, Broward County, and similarly, popular locations that host festivals, events, and live music shows

Strong Understanding of Event Production for South Florida Concert Venues

Understanding the myriad details that go into planning a small or large-scale live music concert and the teams that come together to make it happen
Performing in-depth research on reliable concert tour companies to partner with that have handled South Florida concert venues such as Miami, Broward County, Orlando, and Fort Lauderdale live music venues
Comparing quotations and cost requirements to create a strong event proposal that will support the desired event production scale

Strong Project Management Capabilities

Proficient in concert project, organizational, and tour management software to efficiently create, manage, and share important information and coordinate seamlessly with all teams on board
Collating data through a tour management software platform to efficiently track and update budgeting, cost estimates, vendor pricing details, event checklists, and other important data
Ability to quickly adapt to and adopt new changes and updates in the event planning space without disrupting the flow of communication between teams

Negotiation Capabilities

Finding the best course of action without compromising on set budgeting outlines
Knowing how to get the best prices for event production and execution services without settling for second best
Understanding how to close the best deal with artists, agents, and talent managers

Fluid Multitasking

Delegating tasks to event planning teams while serving as the point-of-contact for easy coordinating and effective communication
Creating a database of dedicated leads to take charge of small and large aspects of the planning process so you can focus on more pressing matters
Learning how to prioritize pressing tasks and not taking on too much with a lot on the line
Outdoor Music Venues in Florida Made Easy with VIP-To-Go
Even as things ease back to normal, a vast majority of people worry about indoor transmissions of the coronavirus. It's why a growing number of concert-goers prefer attending events at outdoor South Florida concert venues. The great part about hosting outdoor South Florida concerts is that the transmission rate is considerably lower since they're open-air events.
Another major concern of indoor South Florida concert venues is the inaccessibility of enough bathroom stalls with hygienic facilities. But that's where we come in!
Park, courtyard, lakeside, and beach concert venues in South Florida have a major advantage with VIP-To-GO's luxury trailer bathroom rentals. Our mobile bathroom trailers are the perfect solution for concert tour organizers scheduling in outdoor venues.
VIP-To-Go — Trusted Partner for Concert Tours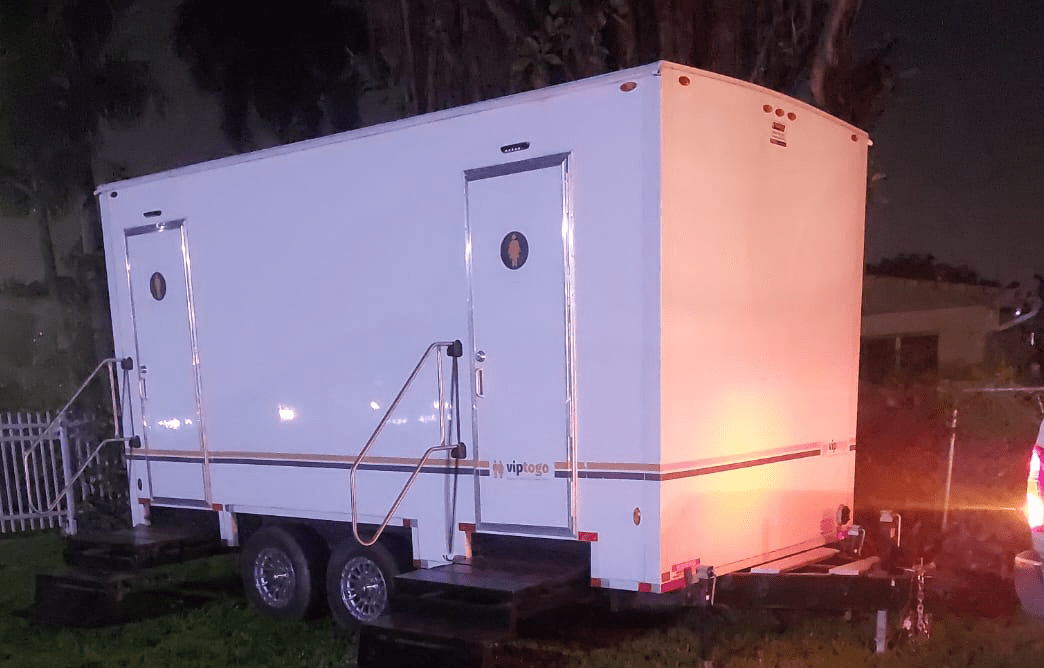 Whether it's for a small concert on the beach at Fort Lauderdale or a big concert in Miami, VIP-To-Go can handle events of any size with finesse. Our line of VIP restroom trailers and luxury Porta Potty facilities are designed with state-of-the-art features to make every restroom visit a highly satisfying experience. Give your line-up of artists and special guests an experience they're not going to forget by renting VIP-To-GO restroom trailers that are affordable, available for last-minute rentals, and expertly maintained to meet all hygiene protocols.
Leave it to us to take care of your event by providing:
An impressive fleet of modern upscale trailers large enough to accommodate all outdoor South Florida concert venues
Transparent all-in-one pricing, with quote requests and reservations that can be easily generated by our user-friendly online platform
Free on-site inspections prior to delivery of restroom trailers to ensure a smooth experience
Scheduled cleaning and servicing of the restroom trailers at whatever frequency you specify
An attendant who can maintain the cleanliness of the bathroom trailer for the duration of your event
An enhanced, unmatched customer care experience, with support staff to respond to any needs that develop
Choose between a classic porta potty trailer or luxury mobile restroom for South Florida concerts and pamper VIP guests, artists, and event management personnel. Every trailer is fitted with the latest technology and creature comforts. Within the sleek, contemporary interiors of our bathroom trailers, you'll find WiFi connectivity, sound systems, air conditioning, heating facilities, and even in-shower facilities for your convenience. So the next time you plan a Miami, Fort Lauderdale, or Orlando music festival or concert, think of VIP-To-Go!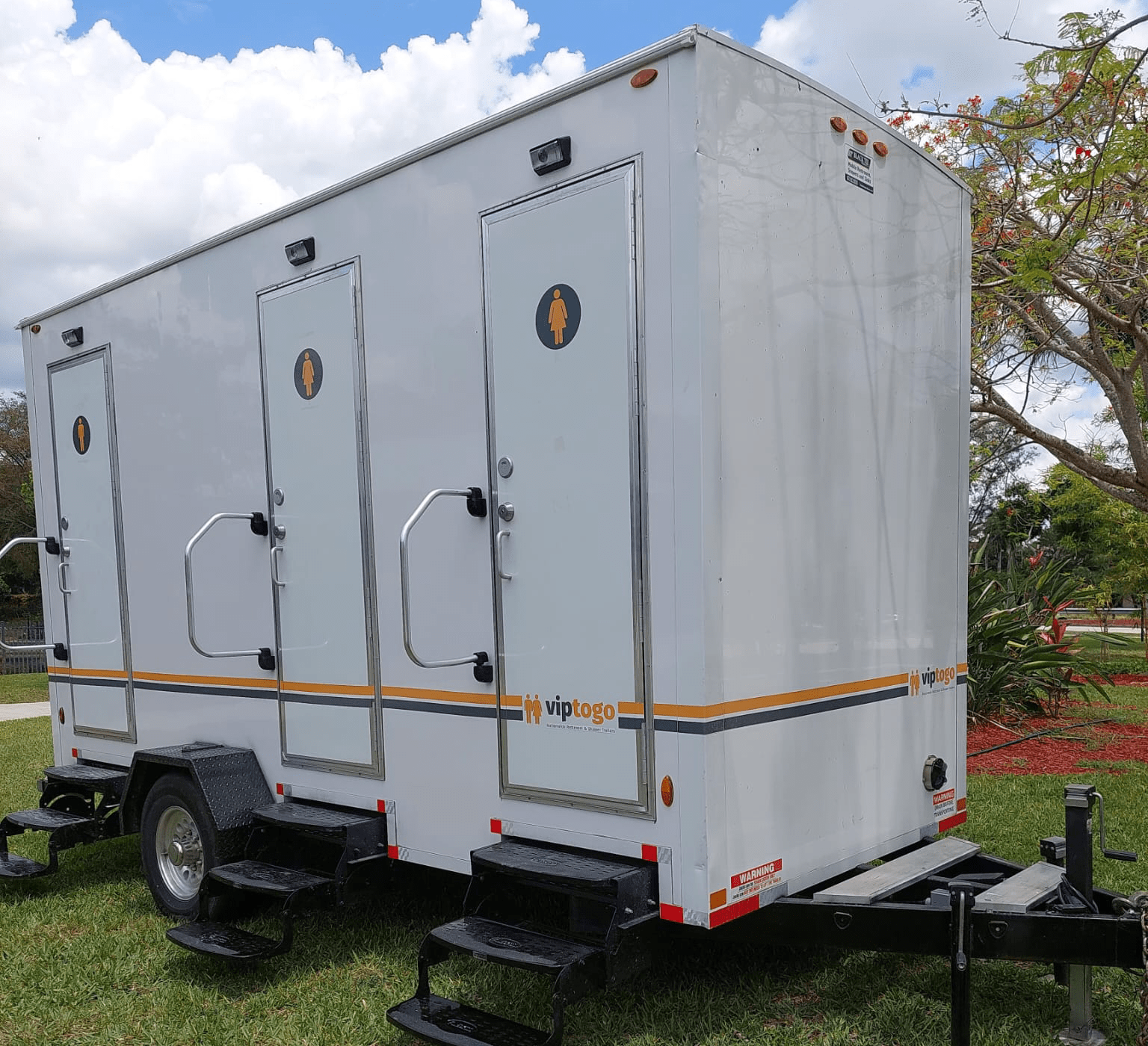 Conclusion
The South Florida concerts scene is buzzing and shows promise of picking up the pace faster than ever before. Fans are clamoring to secure tickets to their favorite Orlando, Fort Lauderdale, Broward County, and Miami festivals and concerts. As a concert tour manager, you'll land plenty of opportunities to host concerts and festivals in Miami, Fort Lauderdale, Broward County, Orlando, and beyond.
VIP-To-Go has served hundreds of event managers and production crews over the years and knows what it takes to meet the high expectations of small and large live South Florida concert venues. Contact us today, and let's plan that next big event!