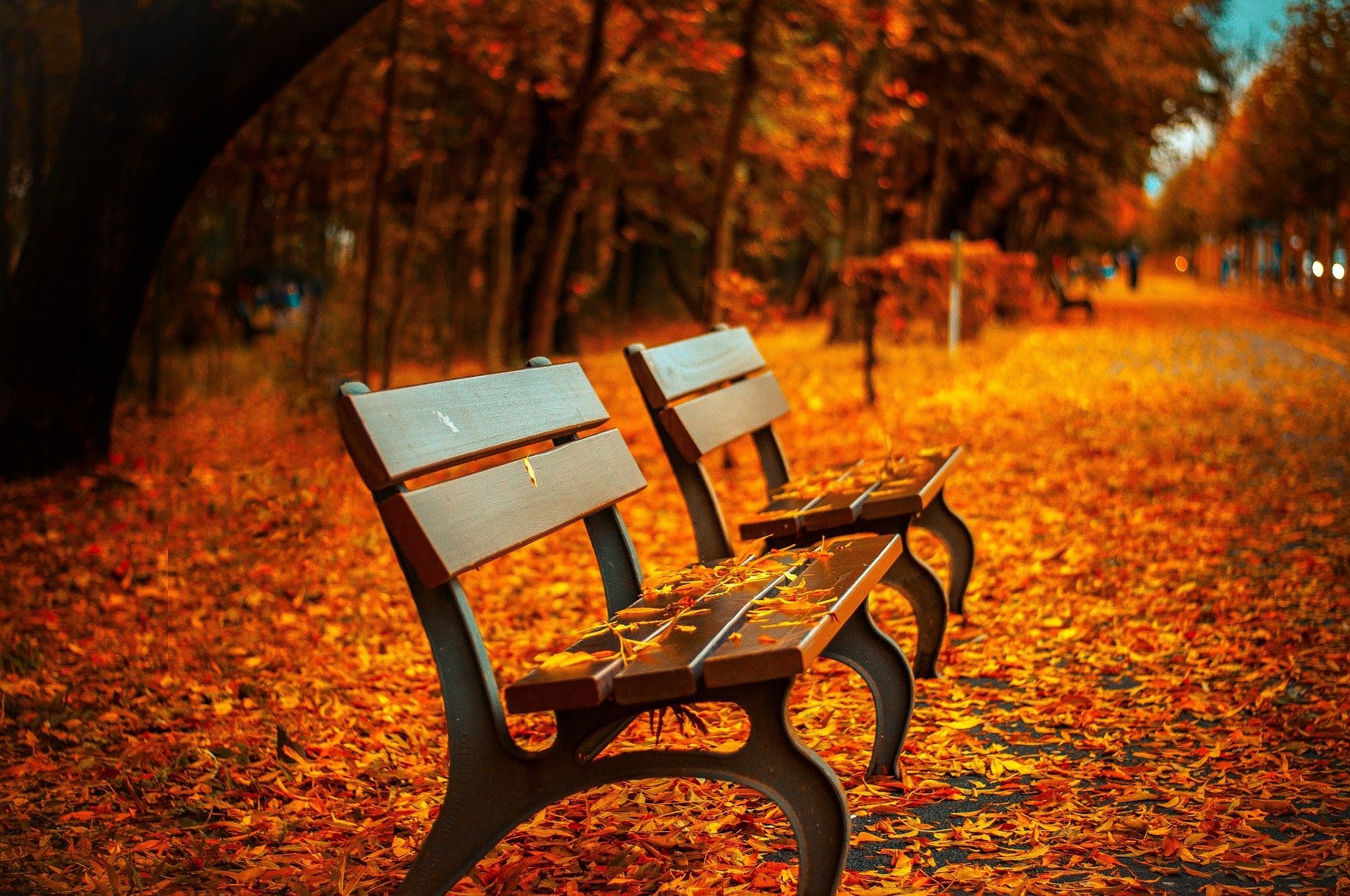 Celebrating the Changing Seasons with a Fun Fall Celebration
The weather is starting to get cooler, the leaves are starting to turn, and more and more people are thinking about things like apple cider and pumpkin pie. They're also thinking about fall gatherings and celebrations with friends and family. And why not? It's perfect weather to start enjoying a fall celebration, isn't it?
International Fall Celebrations
There are several special events that are celebrated with autumn celebrations during this time of year but the largest of them all are Oktoberfest, Halloween, Thanksgiving and the Day of the Dead.
Each of these special events can be celebrated with gatherings and parties that really make the event special. Getting people together for snacks, big meals, plenty of music, and more, is a great part of the fall season. And it's something that individuals can do for their own friends and families or larger events can be held for the entire community.
Creating a great fall celebration is a great way to enjoy yourself, and there are plenty of ways to make the celebration something truly special. All you need to do is think about where you're going to have your event and who you're going to invite. And maybe a little about some of the special ways you can entertain your guests.
If you're looking for a little more help celebrating festivals in autumn season let's start by looking at what's out there.
Oktoberfest – This celebration comes to us from Germany, but it's a great opportunity to have friends together and drink some of your favorite beers. For those who don't know what to wear to an Oktoberfest party, it's all about having fun. If you're actually German an Oktoberfest costume might even include lederhosen.
Halloween – Who doesn't love the idea of going out trick or treating, getting free sweets and treats, and even dressing up in costumes. Whether you actually go trick or treating or just dress up for the party, this celebration is definitely one to enjoy no matter your age.
Thanksgiving – This holiday is all about the family and bringing together your loved ones to celebrate how much you appreciate one another. It also tends to coincide closely with the autumn equinox, so if you're looking at how to celebrate autumn equinox or how to celebrate the mid-autumn festival you can often do the same thing with plenty of food for everyone.
Day of the Dead – This celebration comes from Mexico and it's all about honoring family and especially loved ones who have passed on. It's filled with plenty of food and gathering and family is the most important part, so make sure you're getting everyone together for food and remembrance.
Don't forget that there are autumn holidays all over the world, and you can always find something fun to celebrate. Whether you're looking for something old or something brand new, be sure to check out the options and maybe incorporate a few new traditions into your holiday experience.
Reasons to Celebrate in Autumn
Before we get into some of the things you can do at your autumn celebrations let's take a look at just why you should be celebrating during this time of year at all. The answer is, there are plenty of reasons. You just need to take a look at them and see which one is your favorite.
There are plenty of holidays. There are a lot of different holidays happening around the world in the autumn. Which means there are plenty of autumn celebrations already happening, and you can join in on the fun. Whether you're looking for a cultural festival that fits your own heritage, or a general festival, you'll have plenty of options to choose from.
Great weather for celebrations. For those who don't necessarily want to entertain in their home, these types of celebrations can be a great option because the weather is perfect. In fact, the temperatures are generally just cool enough to keep your guest comfortable, or to make a bonfire even more fun.
Great foods available. One of the best parts of autumn celebrations around the world is the foods. And in the autumn, you'll find plenty of different types of food available that don't make an appearance at other times of the year, like pumpkins and apples and definitely apple pie. Or even just the foods that are available year-round but are more part of the traditions of the season.
It's all about family. During this time of year, the celebrations are really all about getting the family together and everyone enjoying themselves. And what could be better than a fall celebration where you get your loved ones together for food?

Fun and Easy Ideas for Entertainment at Your Celebration
Looking for something that everyone can do at your celebration? Well then, you're definitely going to want to look at these activities:
Make a fall wreath – This is one that can work for kids and adults depending on the materials that you get for it.
Smores over the bonfire – Who doesn't love a good smore? And they're super simple to make so everyone can get involved.
Leaf rubbings – This is a great activity for younger children because all you need are leaves, paper, and some crayons. You'll get your little ones plenty excited to check out different types of leaves as well.
Corn husk dolls – This one takes just a little more skill so it might be good for slightly older children or a good activity for children and adults to do together. You can help your smaller children with the fine points of making their doll.
Bake pumpkin pie – Pumpkin pie is a major part of any fall celebrating so make sure you're baking up plenty of them to enjoy. You'll be able to get your own perfect flavor profile out of this one as well.
Curl up by the fire – Great for the entire family or for you and your special someone, curling up by the fire is a great opportunity to relax and have some alone time with someone important to you.
Watch the moon – The harvest moon is a beautiful thing to see and watching it gets the family together and gets everyone outside, which is great for you as well. Who doesn't love a little fresh air?
Host a potluck harvest dinner – A potluck dinner is a great way to kick off the holidays. You can all bring your favorite dish and then make sure that you're sharing some of the recipes with those other guests as well.
Go for a hayride – Hayrides are just about everywhere this time of year and you can get a lot of people on the back of a wagon. Just get everyone together and wear your favorite flannel to really set the mood.
Make apple butter – Another fun food to make is apple butter. It's a highlight for many fall celebrations and helps you and your loved ones enjoy some of your other favorite snacks and treats as well.
Jump in the leaves – How much fun did you have with this as a kid? And now you have the opportunity to do it as an adult. And no one is there to tell you no because they're your leaves and you get to make your own rules.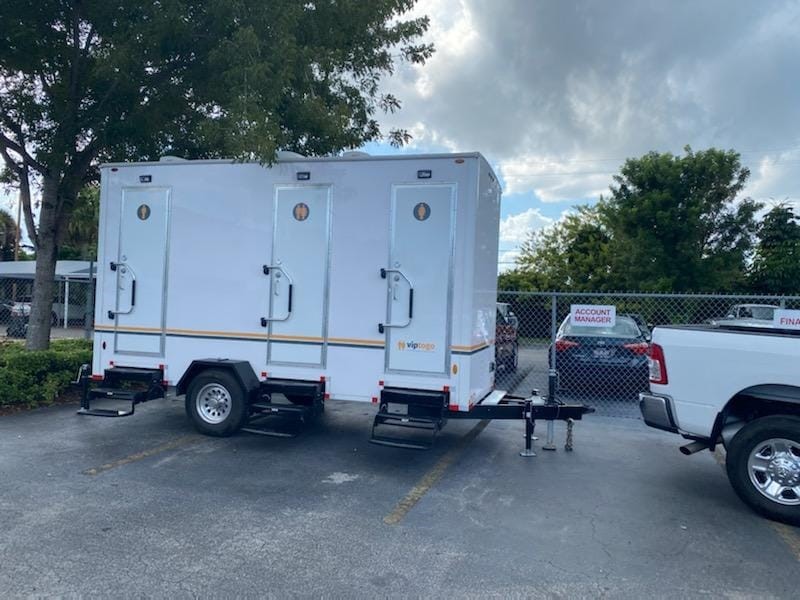 Need for Restroom Trailer Rental
While you're at it planning your autumn celebrations you want to make sure you have everything to make your event complete and a mobile restroom trailer for parties is an important part of the process. After all,it'll help you and your guests enjoy themselves.
If you want to really keep your party looking special make sure you look at some of the Luxury restroom trailer rental options, like the five-station Rolls Royce Restroom Trailer.
Of course, if you want a nice bathroom trailer you don't need to spend a fortune. You can get mobile restroom trailer rentals for parties at reasonable rates by opting for a basic version that's more budget-friendly.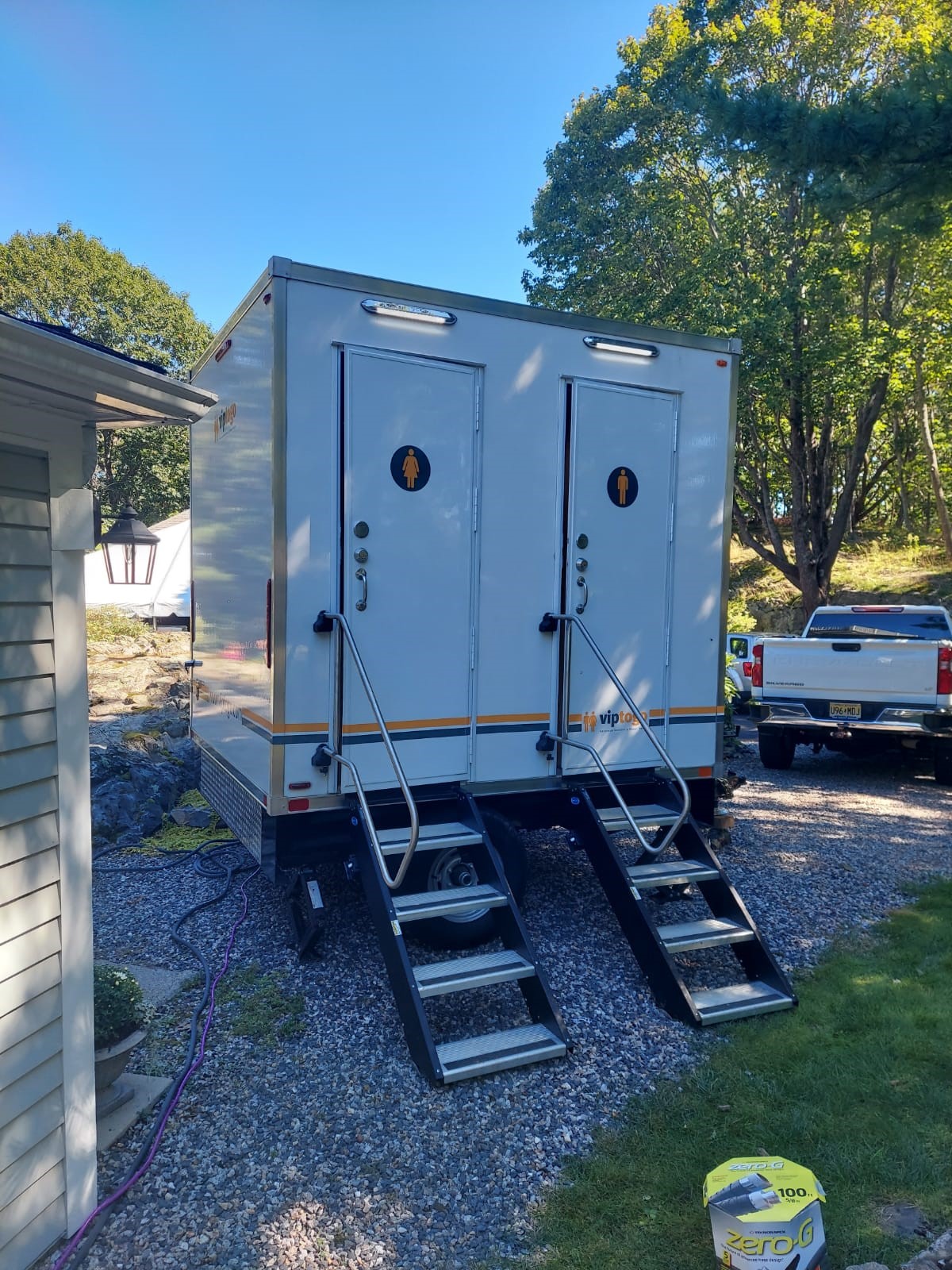 You can even find handicap-accessible options to fit the needs of your guests and your party. The most important thing is just to make sure that you have something available that your guests can use, especially if you don't want everyone coming into your home.
There are plenty of great ways that you can host autumn celebrations in your home. Whether you're looking for the more traditional options or you're looking for a way to get started with a more unique experience for the family, you definitely won't be disappointed. Just make sure that you're looking for plenty of fun activities to participate in, and then get the entire crew involved.
Friends and family will be more than happy to celebrate with you when you can have a great party with a little bit of everything from good food and great weather, to some great activities and games to participate in. And that works for party-goers who are young or old.