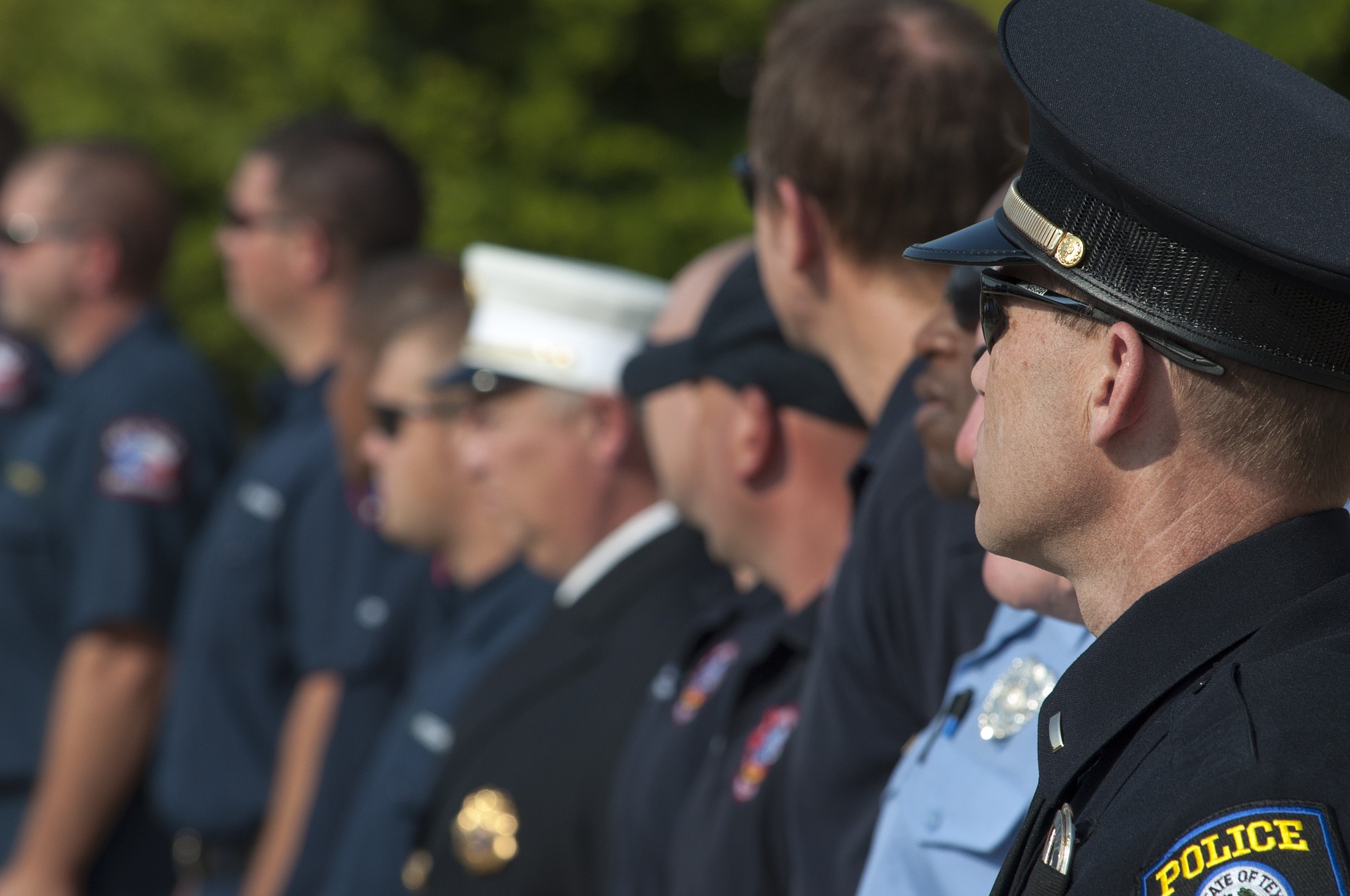 Choosing VIP For Your Government and Public Agency Mobile Restroom Trailer Needs
VIPToGo has been reliably renting and delivering mobile restroom trailer rentals for the past 15 years. Our expertise extends from local businesses and events to government and public agencies. We proudly serve every line of the military, including the national guard, army, navy, and air force.
Whether you are in need of luxury restrooms or require a portable sink and toilet rental last minute, VIPToGo has you covered. But why should you choose us over other portable restroom companies?
Keep reading to discover why VIPToGo is considered the top portable toilet rental service around, especially in servicing the needs of special markets such as government and public agencies.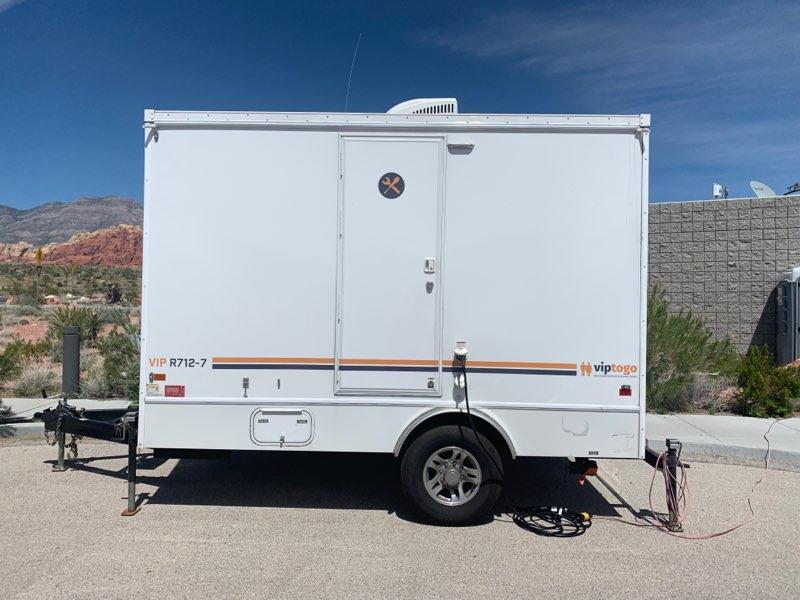 Who We Serve
When it comes to our clientele, nobody is off-limits. We have experience working with a range of clients, from government agencies to private corporate offices and more. In fact, a large chunk of our business comes from the following:
Department of Defense – We have served all lines of the military, from the army to the air force. From Arizona to New Mexico, Alaska to the Carolinas, our bathroom trailer rentals can be seen in bases across the nation.

Port Authorities – This includes all aspects of transportation, including major international airports and public transportation stations.

Municipalities – We service political entities, such as police stations, whenever they need us. For example, we can provide a restroom trailer rental in the event a municipal building is under construction for a certain period.

Public Events – Our portable toilet with sink rentals extends to the public in various aspects, including exhibits, marathons, and other significant events. We are able to accommodate areas with stricter regulations, such as the big cities of New York City and Miami Dade.

Emergency and Disaster Relief – At VIPToGo, we understand that emergencies and disasters arise without notice. That is why we offer emergency preparedness toilet rentals and shower trailer rentals when and where you need them – 24/7.
Understanding the Special Needs of These Markets
Government and other public agencies have specific needs that are different from the typical, day-to-day market. At VIPToGo, we are well aware that many of these markets will require things such as security clearances to get on the premises, specific hours for serving, and immediate responses, amongst other requirements.

How We Handle The Special Needs and Requirements of These Markets
Is VIPToGo the answer for temporary restrooms for these unique markets? Below, you will discover all of the ways that VIPToGo is ready, willing, and prepared to handle all of your portable toilets and sink rentals regardless of requirements, regulations, and special needs.
Available 24/7
Two of the most significant keys to handling these specific markets are responsiveness and flexibility. And while there is a certain level of stress involved with last-minute situations, we understand and are here to help. We ensure that every client's needs are treated like our own.
That is why we are available 24 hours a day, seven days a week. It doesn't matter if you call at 5 AM or 5 PM. One of our professional and friendly staff members will be available to answer the call whenever it comes in.
Whether it's a natural disaster toilet need, emergency toilet for relief, or a government agency needing a portable bathroom with sink ASAP, we can escalate urgency to send help right away. We are always able to accommodate special requests, too, for example, if you need portable toilet trailer rental, rent a shower trailer, or both.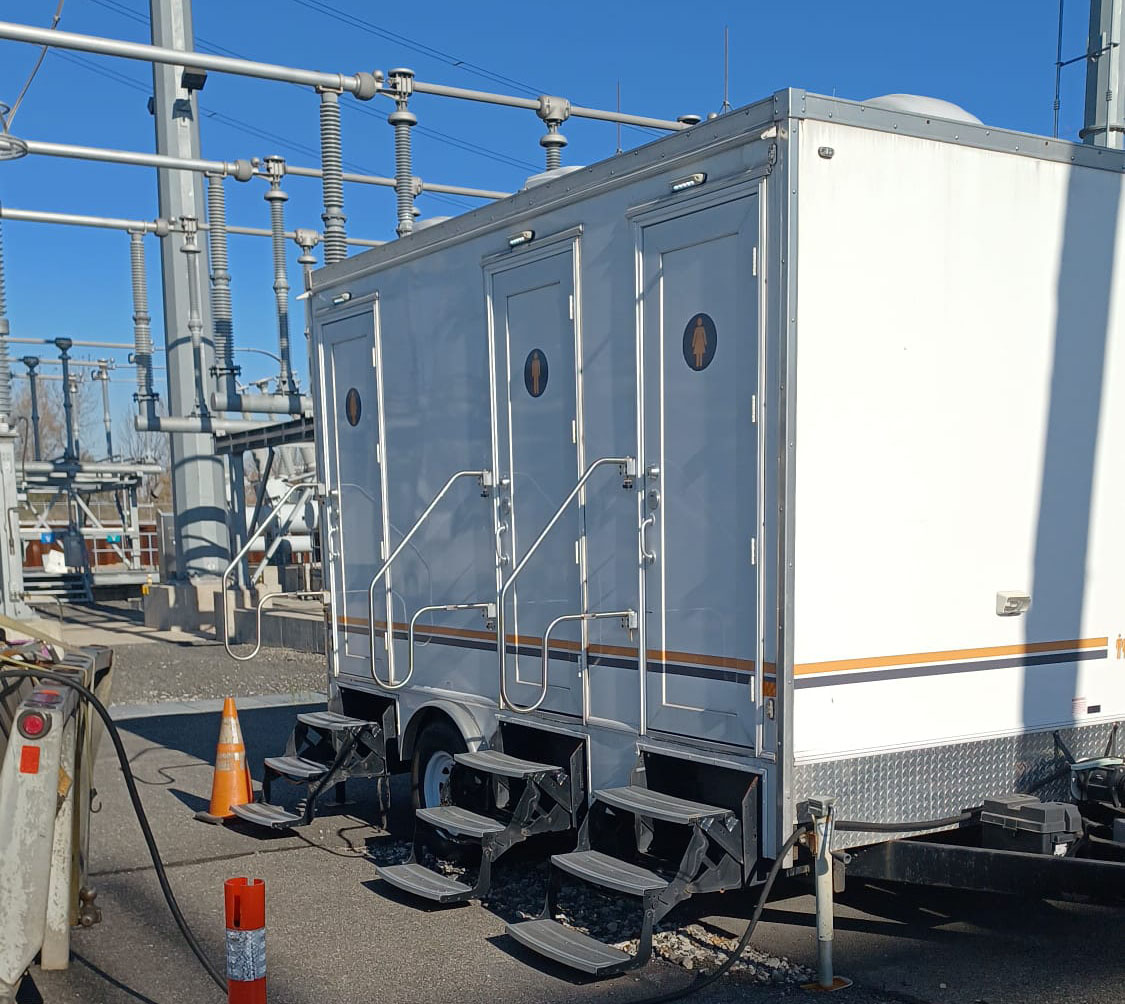 Prepared for Anything
At VIPToGo, we are also prepared for anything that comes our way. While being responsive is one of the most significant factors of accommodating these markets, being prepared is also vital. That is why we take the extra steps necessary to ensure we're delivering our mobile restroom trailer rentals quickly and efficiently.
One way we do this is by prepping ahead of time. We make sure we have permits for several extra drivers to get on base, so all of your portable toilet and sink rentals arrive on time, and so that we can respond quickly in case of an unexpected need. The same is true for any shower trailer rental, too.
Backup Units On Hand at All Times
We always ensure we have backup units available at all times. This allows us to provide rapid deployment of any kind of mobile restroom trailer, shower trailer, or portable shower and toilet combination.
With extra units, our clients feel confident in our services, too. For example – VIPToGo was proud to step in when a competitor was scheduled to deliver a portable shower trailer to a New Mexico military base but showed up with a pistol and could not enter. Our emergency services team was called and delivered the portable shower rental swiftly and efficiently.
Special Department for Government Contracts
To ensure we are giving these markets our absolute best and most efficient customer service, we comprised a top-notch team specifically designed to handle government bids, portable toilets contracts, and similar.
With a team specifically trained to handle this market, VIPToGo ensures we can deliver the best service at all times. This special department knows and understands the market well. They also know that no two jobs are alike, and each mobile restroom trailer rental should be treated individually.
With this knowledge and understanding, clients of all markets are given the added assurance and confidence they need to engage in rent a shower and toilet rentals.
Ability to Handle Security Clearances
Most government and public agencies require a certain number of security clearances before entering the premises. VIPToGo is aware of these essential security clearances and takes the proper steps to ensure we are able to enter with your portable sink and toilet rentals.
Whether it's a toilet emergency, a need for a portable shower and toilet combo, or a desire for an outdoor restroom, VIPToGo is prepared to gain access and entry into army bases and other facilities. Regardless of gating, locks, security checks, and other security measures, VIPToGo will take the steps and precautions necessary to carry out the job.
Extra Staffing
With added security measures and clearances, routes can often take longer than traditional mobile restroom trailer and portable toilet trailer rental jobs. Knowing that these checkpoints are put in place and having specific hours when we are allowed to come service our rentals, we have added extra staff to our professional and highly knowledgeable team.
Prepared for Emergencies
In some circumstances, not enough mobile restroom trailer rentals are ordered. There may also be an issue of needing a rent a shower unit, a mobile shower trailer, or a portable bathroom with shower due to a sudden emergency.
At VIPToGo, we understand that mistakes happen, and so do emergencies. If you find that you need additional mobile restroom trailer services, no worry. VIPToGo does not question our customers, even if it's their fault. We work our best and our hardest to solve the problem as quickly as possible and deal with the rest at a later date.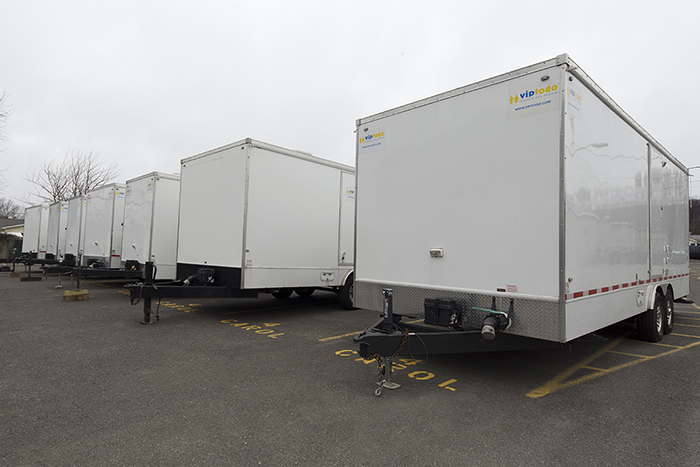 Plenty of Options
Knowing and understanding that no two jobs are the same is only half the battle. We also need to be able to accommodate these different jobs too. That is why we offer a wide range of products to suit your needs.
We have everything from a 3 Station Portable Restroom with Shower Combo to 10 Station Restroom Trailers that can handle up to an impressive 1,150 people. We even offer ADA trailers which are imperative in certain situations, such as disaster relief when people of all abilities require help and assistance.
Reliable and Friendly Service
There's a reason why so many clients come back to us. Not only do we have a 98% retention rate, but we have a reputation as being one of the most reliable and dependable portable bathroom companies in the market.
Aside from being a mobile restroom trailer company you can trust, you will also enjoy our top-notch customer service team. We have comprised a staff that is always ready and willing to help with a smile on their face. Our goal is never to let a customer down and always offer the best service possible.
Whether you're in need of a porta-potty for an army base, a porta-potty with shower for natural disaster relief, or need a mobile restroom trailer to cover your employees while a municipal building is under construction, VIPToGo is here to service your needs.
Do a quick search for "rent a shower near me" or "rent a porta potty near me," and you'll likely see our business pop up. Once again, this is solely because we are a dependable, reliable, and friendly company that can help all kinds of mobile restroom trailer needs, big and small.
Final Words
Not every mobile restroom trailer company is set up to meet the needs and demands of government and public agencies. VIPToGo is. We have designed our business to be able to handle all types of clientele, including these particular markets. Regardless of necessary clearances and emergency demands, VIPToGo is prepared to handle any situation and knows that no two cases are alike, which means you'll be getting the best service around.