Ideas for School Events that Parents and Children Will Love
The goal of school events is to create a place where students, their parents and guardians, and teachers can come together and have a great time. This sense of community is undeniably beneficial for all who are involved. However, it can be challenging to develop a stellar idea for your future fun school events.
The good news is, there are seemingly endless possibilities when it comes to school events. From grand back-to-school events ideas to something smaller and more subtle for preschoolers, this article shares some of the absolute best ideas for events to do at school – and how to do it successfully.
We'll also discuss how restroom trailers for school events contribute to the success of your event and the professional impression you are looking to convey. With school event restroom trailer rental in place, you'll be prepared to handle the restroom needs of your attendees with elegance and class (pun intended).
Benefits of Establishing School Community and Encouraging Parental Involvement
It's no secret that community involvement, especially from parents and guardians, is beneficial in the school structure. For one, it brings everyone together to create a safe and trusted environment. By doing so, children and parents feel more comfortable voicing their opinions, good and bad, to improve the school environment.
With a connected community, there is the potential to improve overall student learning. New stations or classes can be set up to help children struggling or who want to learn a specific skill. Having parent involvement means that parents are up-to-date with their child's learning and can get the help they need when necessary.
Research concludes that parental involvement can work wonders on children, regardless of their age, race, background, etc. When a parent is involved in their child's school, grades and test scores improve while social skills soar.
Book restroom trailers for school events
Needless to say, a sense of community and parental involvement in schools is essential to the well-being of children. But how do you start? Below are some top school community events, whether you're looking for high school senior events or something for little ones.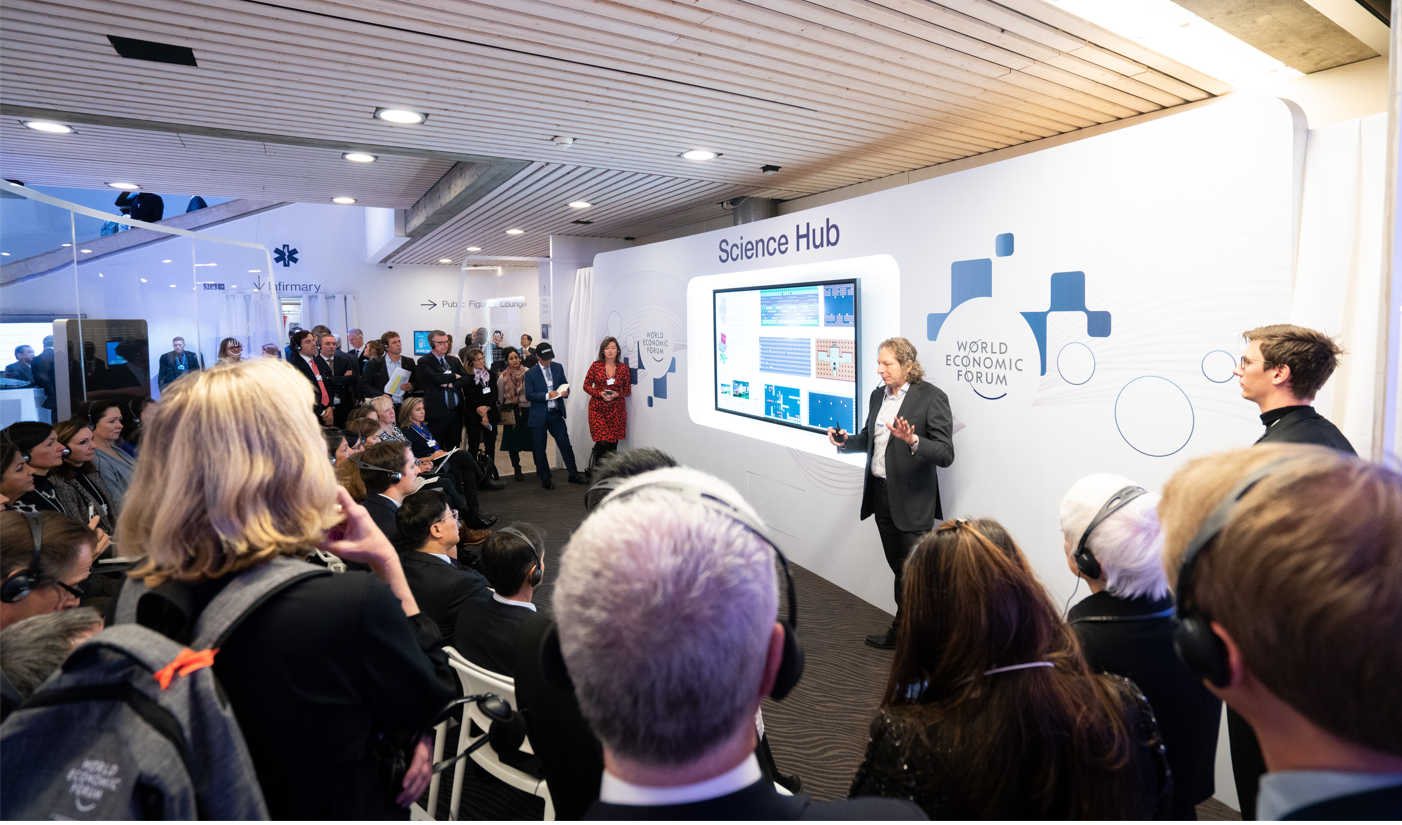 Year-Round Events a School Can Host
There are so many options for hosting fun events at school. The best part is, a lot of these options are Covid-friendly. So, whether your school is back in session indoors or you need a school events list that caters to Covid-friendly outdoor options, you can find it below.
Roller-Skating Party (Covid-Friendly)
Roller-skating parties are great for elementary and middle-aged kids. Not only is it a great way to bring the community together to have fun, but it also encourages activity in the youth. Being active is so important, and this is a fun way to do it. There is no fancy equipment necessary. The parking lot can be turned into a skating rink in no time.
Talent Show
Talent shows are likely to be held indoors, but it's a classic event that plenty of schools have done in the past. A talent show can work for all age groups. Yes, this is even one of the top high school events, especially since older kids may have more unique or enticing talents to share with others.
Theater Play
This is another great option for children of all ages. Get the drama club together (or just some students that would like to be a part of the play) and put on a show. Just remember that you will need to set up all of the props, costumes, makeup, etc., so a lot of work can go into a theater play.
Game Night
Another option for all ages is game night! Everyone loves games, whether you're five years old or fifty. You can choose how you set up game night. You can make it a board game night and encourage people to play the classics, or you can opt for some favorite old-school gym games like basketball or dodgeball. Consider one of these activities that are new and out of the box.
Picnic/Barbecue (Covid-Friendly)
One of the most popular school events is a picnic or barbecue. This is especially true when searching for back-to-school event ideas. Picnics and barbecues are super simple to throw together. Plus, it means parents won't have to worry about cooking lunch or dinner, which is a major plus! And with restroom trailers for school events positioned just outside the serving area, you can accommodate the restroom needs of guests without sending them inside or off-premises.
Ice Cream Social (Covid-Friendly)
Ice cream socials is another one of the most popular back-to-school community event ideas. You can leave it at the ice cream social or add in fun twists like bounce houses or booths that showcase the activities and extracurriculars the school has to offer.
Movie Night (Covid-Friendly)
Renting a larger-than-life projector is surprisingly cheap and provides a fun event for parents and kids. Encourage the families to bring their own chairs or blankets to sit on the lawn and enjoy the show. You can serve food and beverages if desired.
Charity (Covid-Friendly)
When you're going through a long list of high school events, you might not see charity. Charity doesn't have to be boring. In fact, it can become one of the most fun high school event ideas. Consider putting together a mud run or bubble run. Host a food drive to bring the community together and ask local places, such as the hospital, fire station, or gym, to set up awareness booths.
How to Promote School Events
Your school events are only valuable if people attend them. So, you need to promote them. Here are a few ways how to promote school events:
Send home brochures/flyers. Most children will share important brochures and flyers with their parents, which is the easiest way to get the buzz going.
Social media. Never underestimate the power of social media! When trying to figure out how to advertise school events, take to social media – Facebook, Instagram, and Twitter are great options.
Get the kids interested Get the kids interested! This is especially handy for high school events. Place flyers strategically around campus to get the kids talking and excited for the upcoming event.
You can also reach out to other schools to see if they would like to attend the event. Wondering how to invite schools for an event? It's simple – ask the principal if you can hang flyers around the school. You can also put together an assembly to get children pumped up for the event. Just don't forget to tell everyone about the cost if you're selling school event ticketing.
Necessary Setup for School Events
The necessary setup for your school events will change depending on the type of event you're hosting. For example, an ice cream social is going to need to have tables, chairs, and ice cream. If you're hosting a game night, you need to set up an area for different games.
If you're planning to bring in booths, make sure you contact local establishments to see if they are available. For example, if you're bringing in the local gym to help you on game night with some fun fitness games, contact and book them before the event takes place. The same is true for those offering their food and beverage services.
Regardless of the type of event you're putting together, you will need a restroom trailer rental, especially if the event is being held outside. A mobile restroom trailer will provide a nice spot for your guests to use the restroom. You can even spend a little more and go sophisticated and elegant with a luxury restroom trailer rental.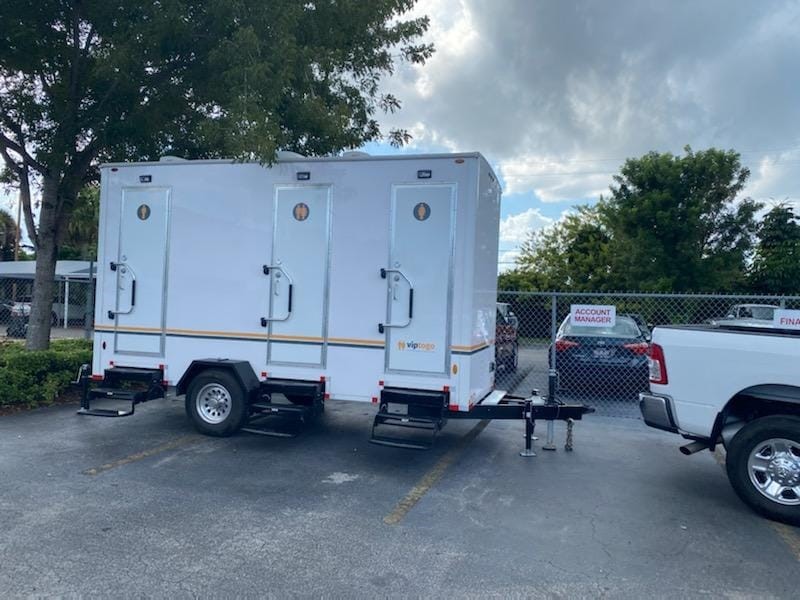 If you're wondering how much a school event restroom trailer rental will cost, you'd be surprised to hear it's quite affordable. It depends on the type of portable restroom trailers you end up buying. Obviously, a more luxurious bathroom trailer will be pricier than a bathroom on trailer, but you still shouldn't pay more than a few hundred to a thousand to get your perfect model.
The best thing to do is consult with a restroom trailer company about your needs and the price.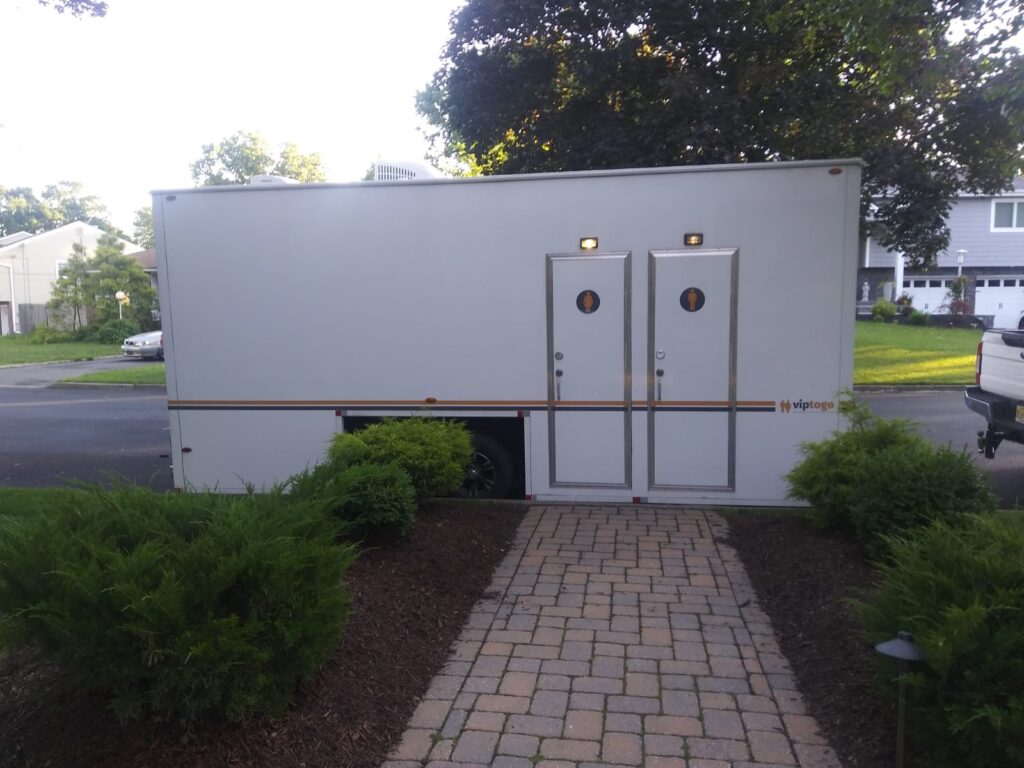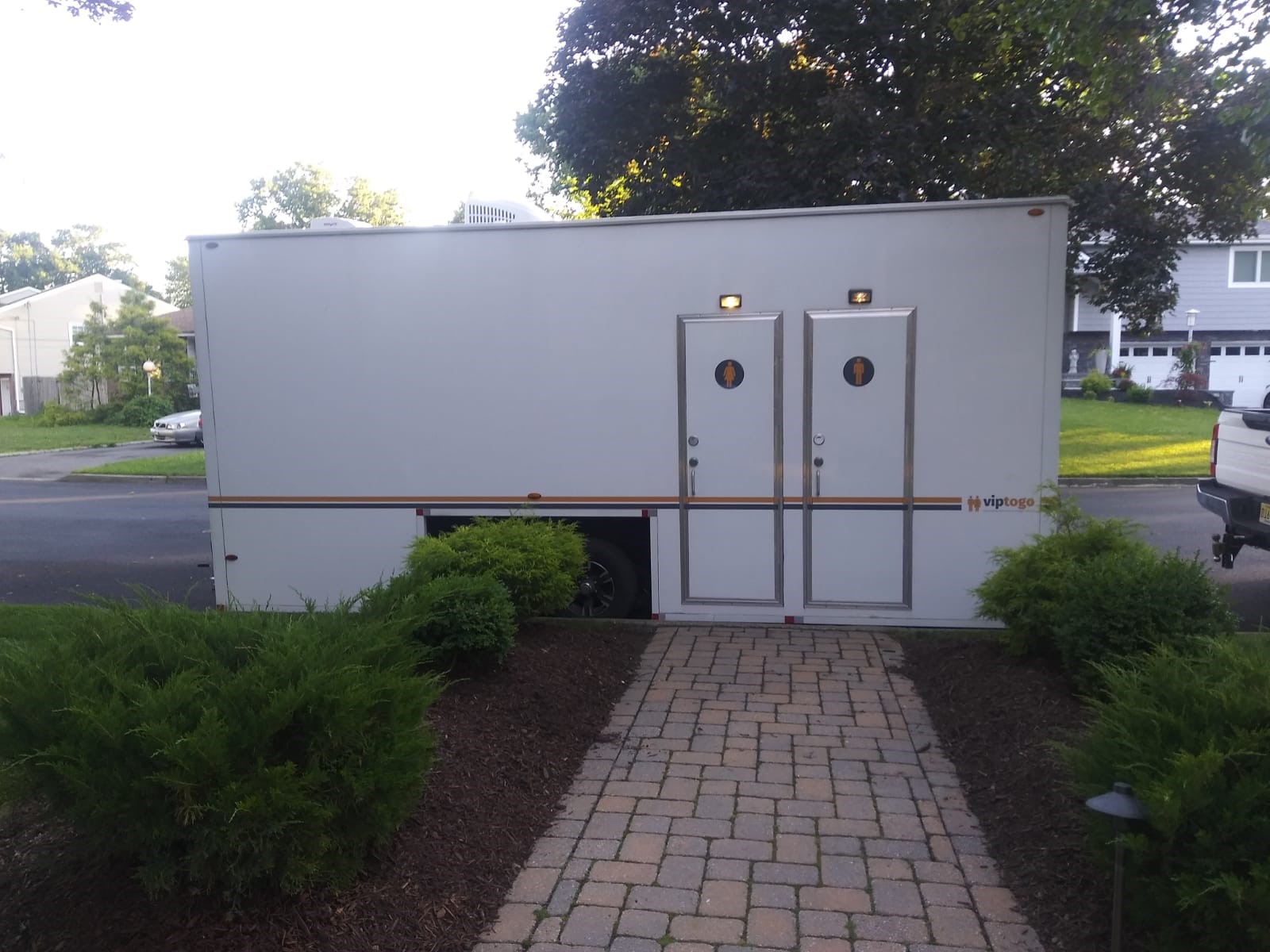 FAQs
What are some school activities?
Communities and parents can get involved in school activities, too, not just events. Some of the top school activities include sports, drama, art, and music. Sometimes, schools will go beyond the basics and may indulge in other platforms like community service.
What are some ideas to improve a school?
Improving a school can be done in many ways. You might consider highlighting a teacher each week or implementing a greeting program. You could also add new activities and extracurriculars for parents and students to get involved with.
How much does a luxury portable bathroom cost?
Luxury is always going to be more expensive. As with everything in life a basic model, will cost less than a luxurious bathroom setup. Again, it's best to consult with companies about pricing before renting.
Final Thoughts
School events are an important part of families and communities, and there are plenty of ideas whether you have kids young or old. Whether you're hosting a movie night, talent show, or roller skating party, you can rest assured all involved will have a grand time, and the sense of community and involvement will be improved. Just make sure you have everything you need for the event – including a portable restroom trailer!