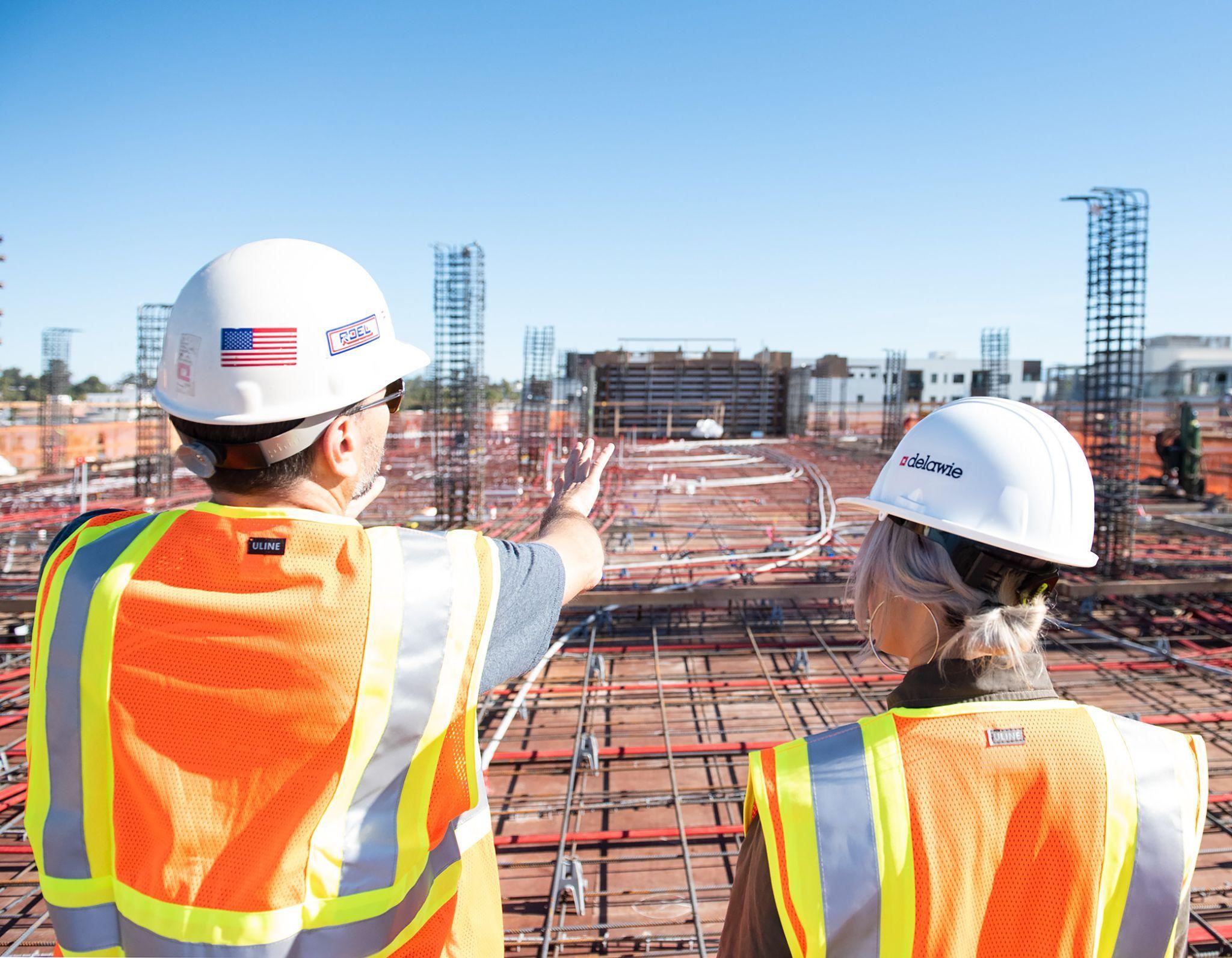 How To Start A Construction Business In Florida
If you've had a passion for construction and would love to start a successful construction company, South Florida is a great place to get started! Why? Because as a place that's always growing and changing, there's always work to be had! And this is one of the reasons why you should consider joining the residential and commercial general contractors in South Florida!
It doesn't matter if you're into skyscrapers or just want to build a better deck for a backyard pool; there's room for everybody in the Florida construction business. And if a beachside condo isn't your thing, there are plenty of other places around Florida that are more than willing to take on new construction. The state has been steadily growing since the 1960s, and there are many areas looking for enthusiastic and committed contractors to take part in that expansion.
From how to start a construction business in Florida to the finer details of FL construction, like where to rent portable showers and toilets, here's a guide to help you on your journey to becoming a successful general contractor in Florida!
How to Start a Construction Business in Florida
Becoming a general contractor in South Florida is a great way to get your business off the ground. So, if you're looking to start a construction company in the Sunshine State, here are a few things you need to know and some helpful tips for getting started!
1.    Make sure you know what kind of construction work you want to do
First, you'll need to determine if you want to work as a general contractor or a subcontractor. If you're interested in being your own boss, meeting new people, and working on everything from building codes to design, then you should join the commercial general contractors in South Florida. But if you'd rather specialize in one type of work, such as plumbing or roofing, then you should consider becoming a subcontractor instead.
2.    Make sure you're licensed and insured
Second, get your contractor's license. In order to do construction work legally, you need to be licensed as a contractor, and you also need to be insured against potential damage or injuries on site. You can do this by first taking an approved pre-license course and passing the state exam. Then apply for your license with the Florida Department of Business and Professional Regulation (DBPR).
3.    Learn how to market yourself
You may be wondering, "I have my contractors license now what?" Well, after you have your contractor license, you should learn how to market yourself successfully! With so many other contractors out there vying for business in South Florida, it's important that you stand out from the crowd. One way is through social media marketing—create profiles on Facebook and Twitter where potential clients will see you (and follow you!).
Florida Building Code Changes and Rules for Construction
As part of the residential or commercial general contractors in South Florida, there are some Florida-specific construction rules you must know even after completing all licensing requirements and exams, and meeting liability insurance requirements. All these and more go into how to start a construction business in Florida
So whether you're building a home in Miami or a new skyscraper in Fort Lauderdale, you're going to need to be aware of the Florida Building Code (FBC). The FBC is different from building codes in other states and is a set of rules and regulations designed to ensure that all buildings in Florida are built according to minimum standards. From general requirements construction to special requirements that address geography and demographics, the FBC has a lot of nuances.
The FBC establishes minimum standards to safeguard the public health, safety, and general welfare of the occupants of buildings and structures in Florida. The following are some of the major changes and rules that affect construction in Florida and which all residential and commercial general contractors in South Florida must be aware of.
1.    Hurricanes and extreme winds
Hurricanes are one of the most significant potential dangers facing buildings in South Florida. Strong winds during hurricanes have been known to cause severe damage to buildings, including loss of windows and damage to roofs, walls, and entire structures. Impact windows are an important safety measure that helps protect buildings from the wind during hurricanes.
While hurricane-force winds can crush buildings or blow them apart, it is flying debris that causes most of the deaths and injuries during a hurricane. The faster the wind blows, it is the larger pieces of debris that become deadly projectiles. Shutters or other approved protection are required for openings in exterior walls that may be exposed to wind-borne debris from hurricanes.
2.    Impact of rising sea levels due to low elevation
Because much of South Florida has low elevation levels—with some even considered at sea level—rising sea levels can create serious problems for structures in the area. South Florida is very vulnerable to the effects of climate change on coastal flooding due to its low elevation above sea level (approximately two feet).
Rising sea levels can result in high water tables combined with stormwater runoff pollution that may affect foundations and cause structural damage or contamination. Contractors must factor in excellent drainage systems and take care when laying down foundations or pipes so that they will not be affected by rising sea levels or flooding.
3.    High water tables
The FBC requires developers who build on top of high water tables to not only remove any existing structures but also make sure there's no chance they'll contaminate drinking supplies with pollutants before building anything new.
What Can a General Contractor Do in Florida?
A guide on how to start a construction business in Florida will be incomplete if you don't know what you can or cannot do as one of the residential and commercial general contractors in South Florida.
As a general contractor with Florida contractor licensing, you can work on a variety of projects, from wood framing to drywall and everything in between. You'll also be able to work on new builds and remodels, as well as make repairs. All these are a part of the benefits of your status as one of the Florida certified contractors.
However, did you know that each county has its own rules about what can and can't be done under a general contractors license? For instance, some counties require a separate license for building pools, installing plumbing, or doing roofing work. This means that if you want to do this type of work as a general contractor in these counties, you'll need to get an additional license.
This is why it is important to understand the local laws in the area you plan to work when becoming a general contractor in Florida.
VIP To Go Can Meet Your Restroom Needs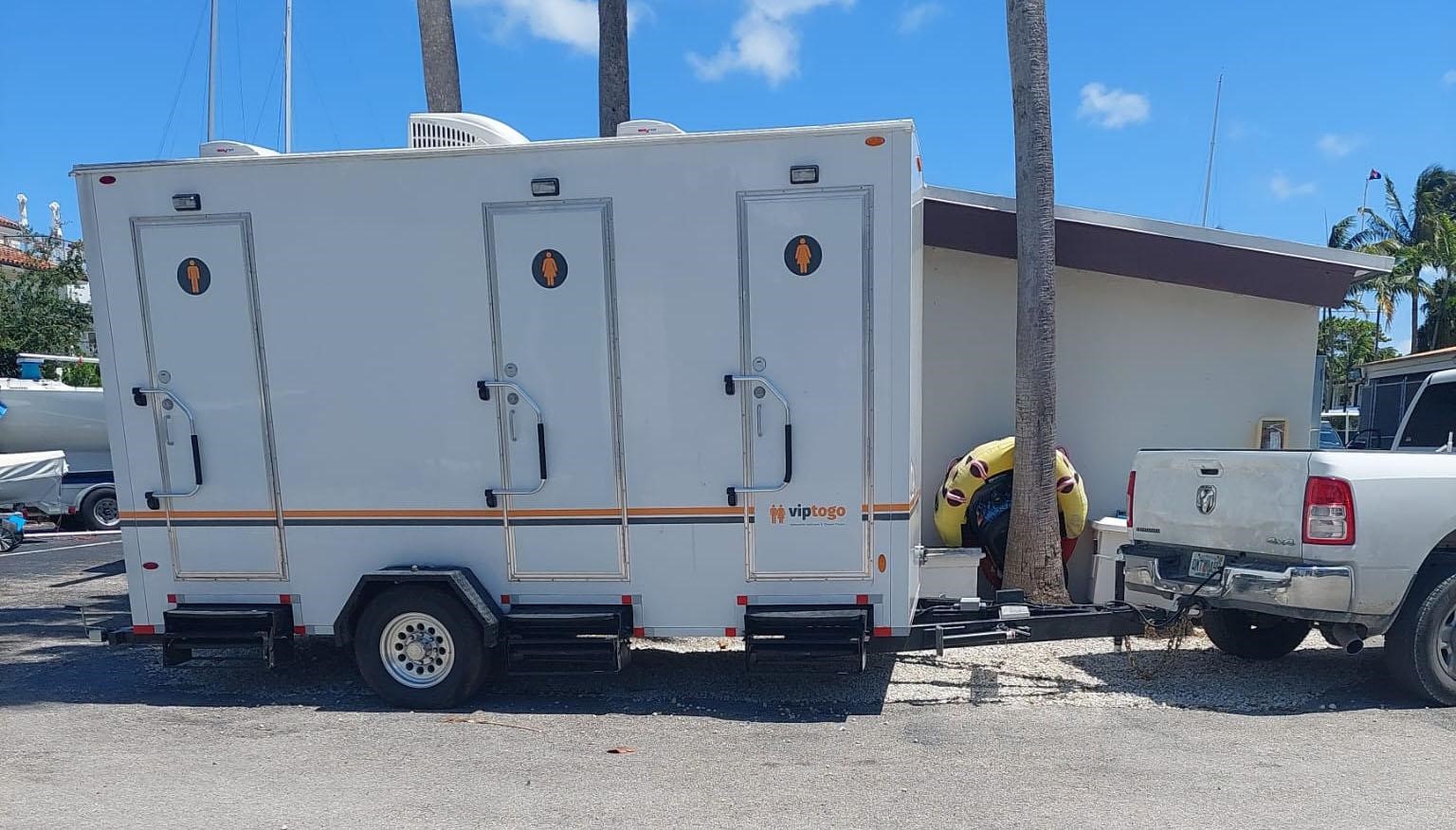 As a general contractor in Florida, choosing the right vendors to work with is crucial in setting up a smooth operation. And when it comes to getting portable toilets for construction sites, you need a reliable company. Finding a restroom in Florida can be a challenge, especially when you're busy on a job site. The last thing you want to do is leave your crew to go find a working toilet, or to spend an extensive amount of time making arrangements for one. And that's where we come in.
We know how hard it can be to get the portable toilet trailers you need for your general contracting project. That's why at VIP To Go, we are dedicated to meeting all of your portable restroom trailer needs. If you don't want to ever have to worry about how you or your workers can relieve themselves, our portable trailer bathrooms are just what you need! And what's more, it doesn't matter where you are or when you need our construction portable toilets; we're always at your service.
From finding the right number and type of bathroom trailer for your needs to making sure the restrooms are delivered on time, we've got you covered. At VIP To Go, we're your one-stop company where you can get comfortable bathrooms for rent as well as mobile shower trailers for rent so your crew can clean up after a day's work in the mud. We have a fast, reliable delivery process so that you can get what you need when you need it. And when you tell us that you're done with your project, we'll come around to pick up the restrooms!
We take pride in our ability to provide full-service restroom trailer rentals for all types of projects in need of a large number of units for short-term or long-term use. Have you thought, "How can I rent bathroom trailers or a porta potty with sink rental near me?" Without a doubt, VIP is the place to go! If you need the best portable restroom trailer prices with a comfortable restroom trailer interior design that is both upscale and practical, look no further!
We're committed to helping you meet your restroom needs as easily and stress-free as possible. Our VIP To Go Rental services cater to general contractors, subcontractors, and site supervisors who are tasked with managing their own construction sites. We maintain a very large fleet of units to ensure that we don't need to turn down any customer in need. We offer flexible delivery options so we can custom tailor a delivery plan to match the timeline of your project. And if you have never rented a trailer before, we have the expertise and resources to guide you along the way so that the process is smooth and simple!