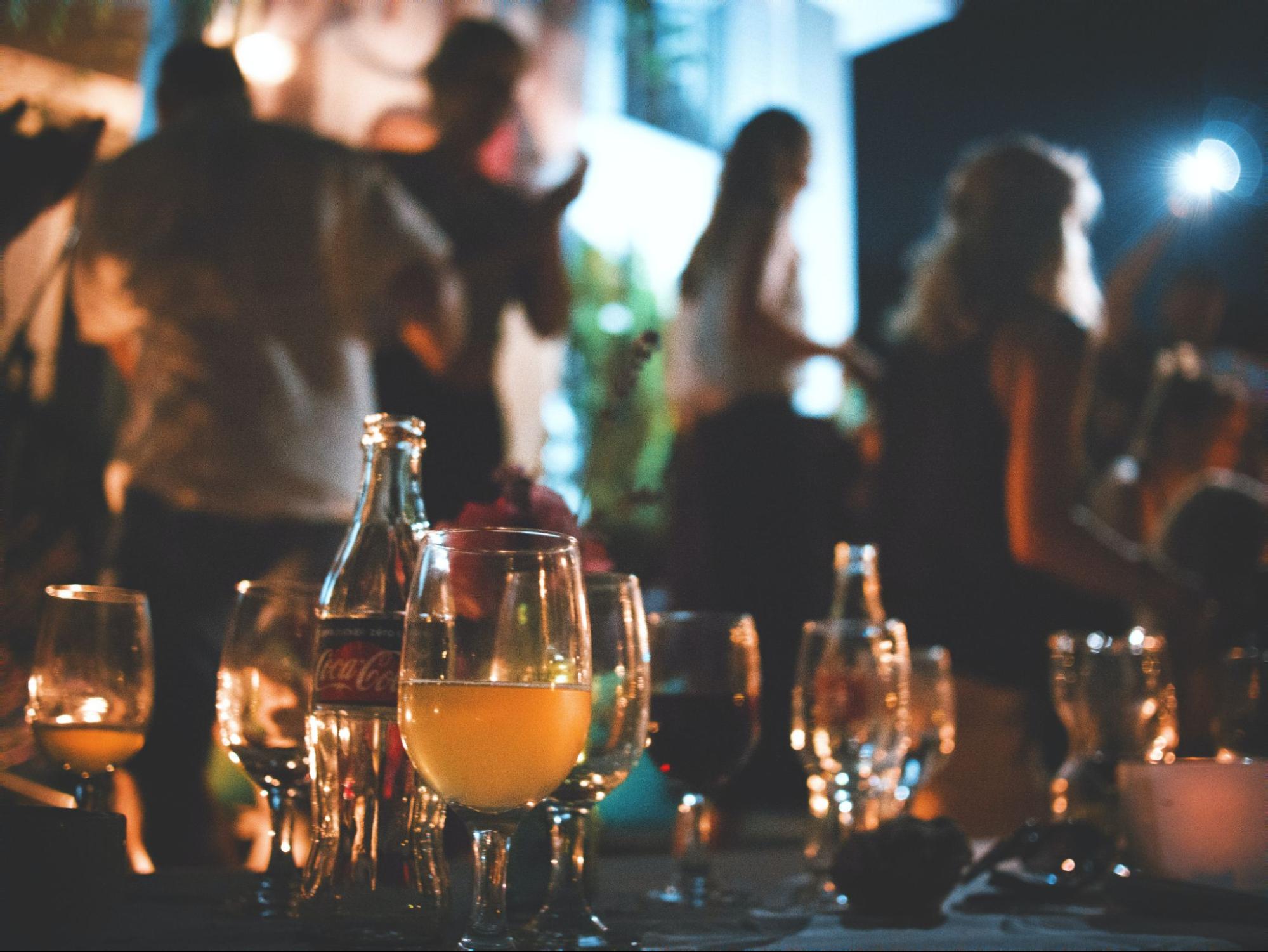 Celebrate the Season With a Holiday Open House
There's a lot to look forward to with the year-end holidays: good food, parties galore, seeing old friends and family, the exchange of gifts, and much more.
Amid all this hubbub, the holidays can easily become an exhaustingly exciting time, especially if you're usually the one hosting the celebrations.
Why not put a new spin on an old tradition while lessening your load as the party host?
If you've never hosted a holiday open house, there are many reasons why this type of gathering is becoming more popular and common. Unlike traditional parties where you have to entertain a large group for hours, a holiday open house is simpler, has fewer rules, and allows guests to come, eat, and go whenever they please. Usually, holiday open house guests only stay for about an hour.
Sounds easier and more flexible, doesn't it?
In this article, we'll tell you everything you need to know about holiday open houses and how to plan one for yourself!
Why You Should Seriously Consider an Open House Celebration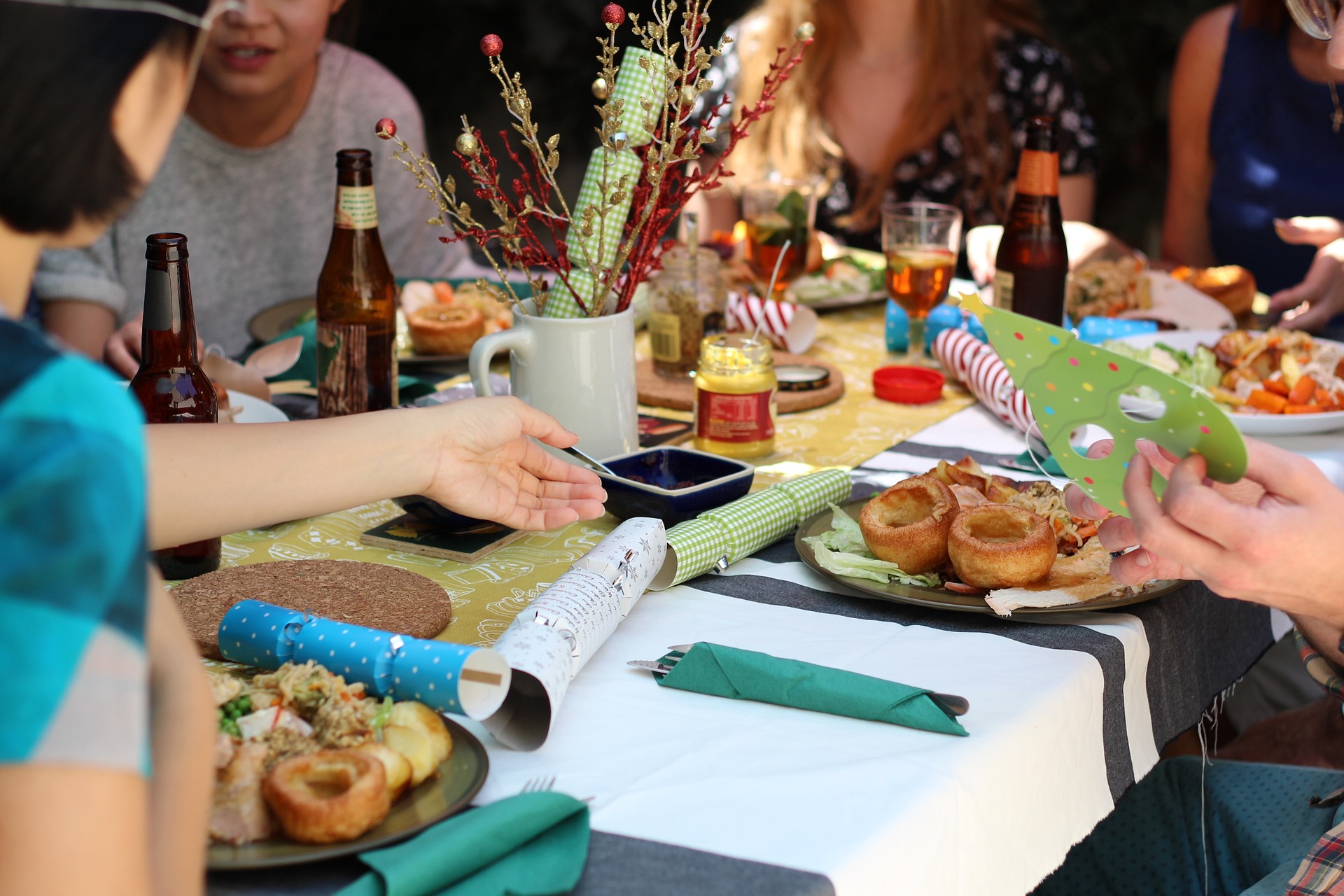 Let's get into what makes this event different.
Around Christmas time, everyone has a packed schedule. People need to visit their friends, families, make an appearance at office parties, and the list goes on.
An open house-style gathering offers more flexibility for the host and guests. People can visit anytime during a specified window, stay for about an hour, eat whenever they want to (and only if they want to), and move on with their schedules.
As the host, you only need to prepare a spread that visitors will help themselves to and entertain guests as they come and go. There are no sit-down dinners, elaborate programs, long hours spent entertaining and attending to guests, and you don't have to worry about them overstaying.
Since not all guests will be coming in at the same time, you can also have more quality interaction with each group.
So go ahead and call everyone over, from your nephew to your college buds to your coworkers — without it being awkward! Just like that, you've hit all birds with one stone.
If you're loving the laidback format that this style of celebration offers, hold on to your hats because it gets better. In the next section, we'll tackle 5 ways that you can plan an amazing holiday open house!
5 Ways To Plan for an Amazing Open House Party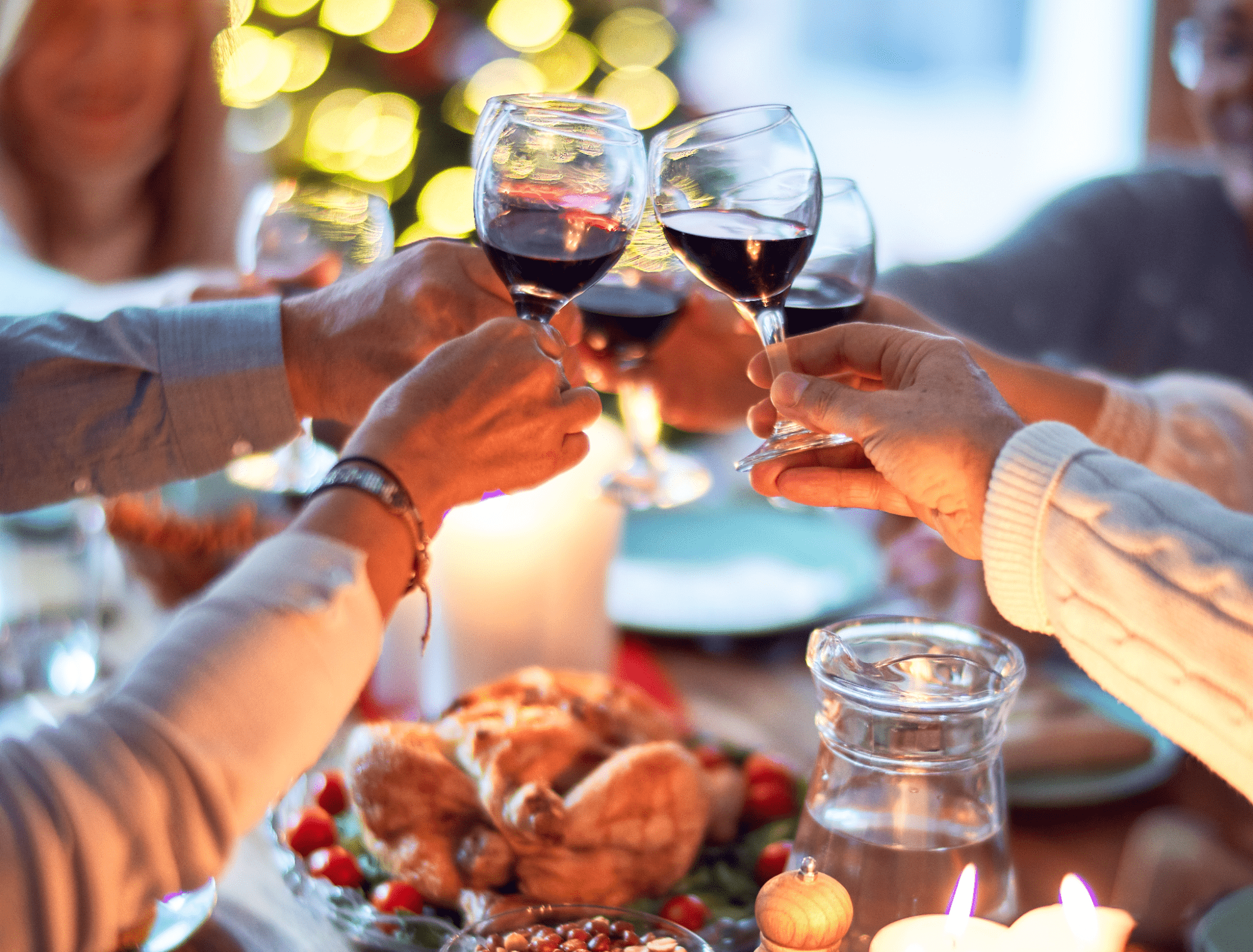 1. Set the Date and Time
Setting the time and date for your holiday open house is a crucial step for any party. The holiday open house invitation should be sent out to your guest list well in advance, at least 2 weeks prior. This gives guests the time to fit your party into their schedules so no one will miss it!
This type of party is casual and lets guests come and go as they please, so you'll want to clearly communicate the start and end times for when they can drop in.
Since no one likes it when a guest overstays their welcome, you can write something like, "Come celebrate the festive season with us from 12 PM to 4 PM at our home," in your invitation. This lets your guests know they can't show up earlier or later.
The timing of a holiday open house is flexible. You can schedule it over brunch and have everything wrapped up by evening and relax later, or throw a party over dinner after the kids have had their naps.
2. Decide on the Decorations
Holiday open houses retain many of the best aspects of traditional Christmas parties like the decorations! There are certainly no reasons why you can't go all out and deck your home in festive decor. If you prefer something more toned down, you can also keep everything low-key with simpler aesthetics.
Easy ways to decorate your home include setting up soft lighting with fairy lights and small bulbs with warm colors. You can also add tinsel, banners, and balloons for a more celebratory feel.
Let the natural elements of your home shine through. Hang up wreaths on your door or porch area. If you have a front lawn with trees, set up lights in the trees.
Welcome signs, neat and clean tables, and an assortment of food add to the ambiance of the place. Have some stylish throws and pillows arranged around your living room couch to create a cozy party atmosphere.
3. Don't Forget the Details!
Organizing the little things, like strategically placing food and drinks at suitable corners in your home can help prevent overcrowding. You can place snacks and nibbles at these small stations.
Ensure you have enough dustbins for guests to throw their trash in. Strategically place receptacles so people don't have to go to the kitchen every time they need to dispose of something.
Place napkins or tissues by the coffee tables and side tables. Launder your linens and washcloths before the party so there's enough to go around for everyone.
During your event, a lot of people are going to be using your washroom. You might not want people going to the top floors of your home to use the bathroom. It's thus important to plan accordingly. A great option is to hire event restroom trailers for your guests.
After all, no one likes long lines to get to the bathroom, especially at a party, so keep guests comfortable with portable restroom rentals!
4. Prepare Your Home To Receive Guests
Is your home ready to receive guests? Make your home party-ready and more inviting by fixing lights and leaky taps that might need repair. Make sure the kitchen and bathrooms are spick and span.
Start putting up your decor a day before the party and get your family members to help you out. If you have children, this is a good time to enforce clean habits! Prep them and let them know that the house will be full of people.
Having something set aside for the children to do is also a great idea. Kids need a distraction, and more importantly, should also have fun at your party. Set up a fun arts and crafts station for them to get their jitters out.
Get a playlist together to set the mood and check your sound systems! Having soft, instrumental music playing in the background can help people relax and have a good time.
5. Prepare Great Food and Drink
Last but certainly not least, plan to have good food! How do you know what to serve at a holiday open house without getting stuck in the kitchen?
The trick is to have a delicious holiday open house menu that can be enjoyed whether warm or cold.
Your menu for the holiday open house can include finger food that can be prepared in advance or be catered. Sandwich platters with yummy, fresh ingredients and meat, cold cuts, grazing platters, and charcuterie boards are your best friends.
Lay out delicious cheese slices, herb-crusted cheese balls, nut mixes, crackers, meat cuts, and dried fruit on different stations so your guests can constantly snack on something.
Preparing a roast or a baked casserole dish is one of the best holiday open house ideas for the main course. It can be vegetarian or have meat in it. All you need to do is stick it in the oven and serve it to your guests!
Don't let cooking burden you. You can order most of your food from restaurants or catering services and have it ready the night before. All you need to do is prep the appetizers and drinks!
Set up a bar station where guests can mix their own cocktails as they come in. You can also serve non-alcoholic welcoming drinks. These can be prepped a day before and stored in the fridge!
Accommodate Your Crowd Comfortably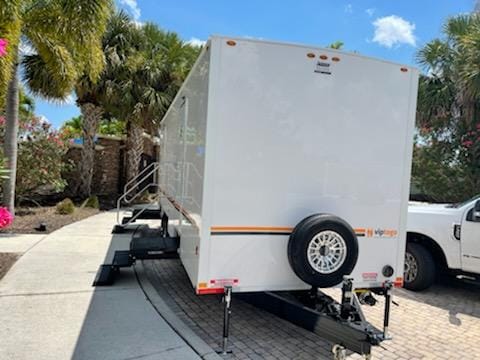 Choose a restroom trailer rental to accommodate your guests comfortably! Event restrooms lessen the strain on your home bathroom. People will remember your holiday open house party because of how comfortable they felt, and the memories they made.
Why Choose VIP To Go?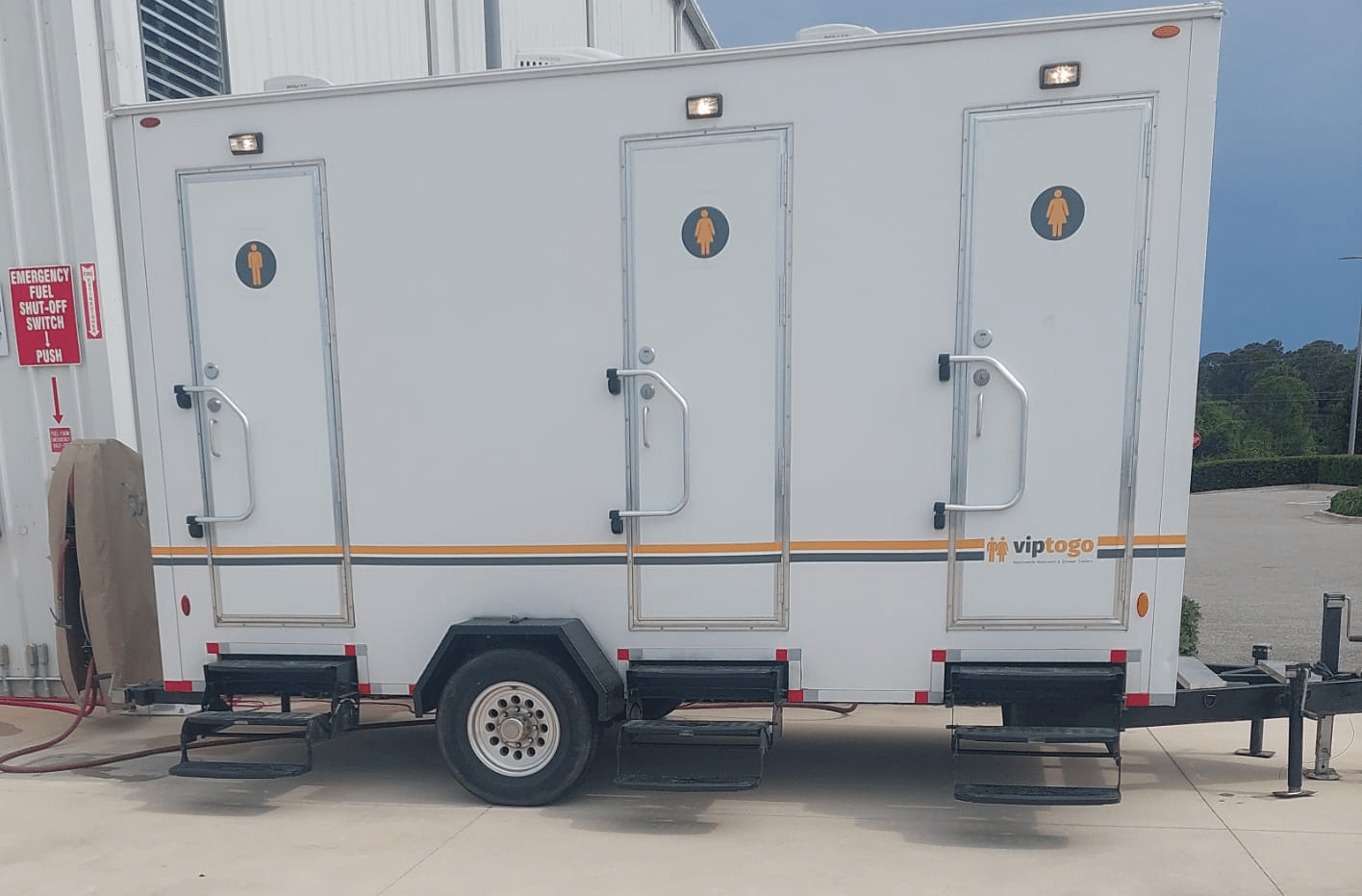 VIP To Go offers a national fleet of portable bathrooms that can be mobilized for your holiday open house. As one of the most experienced restroom trailer rental companies, you can be sure that you're getting the best facilities, services, and prices for your needs.
With event restroom rentals that range from single ADA-compliant porta potties to VIP restroom trailers with up to 10 stations, we provide state-of-the-art facilities and sanitation. Our trailers are equipped with individual booths, grooming mirrors, handwashing stations, A/C and heating, sound systems, and more. You can also choose from different configurations and amenities.
Organizing a holiday open house party for loads of people can be simple and efficient with a partner like VIP To Go. Contact VIP To Go to learn more about our facilities and services. You can also visit our website, send us an email, or call us at 877 564 6977.