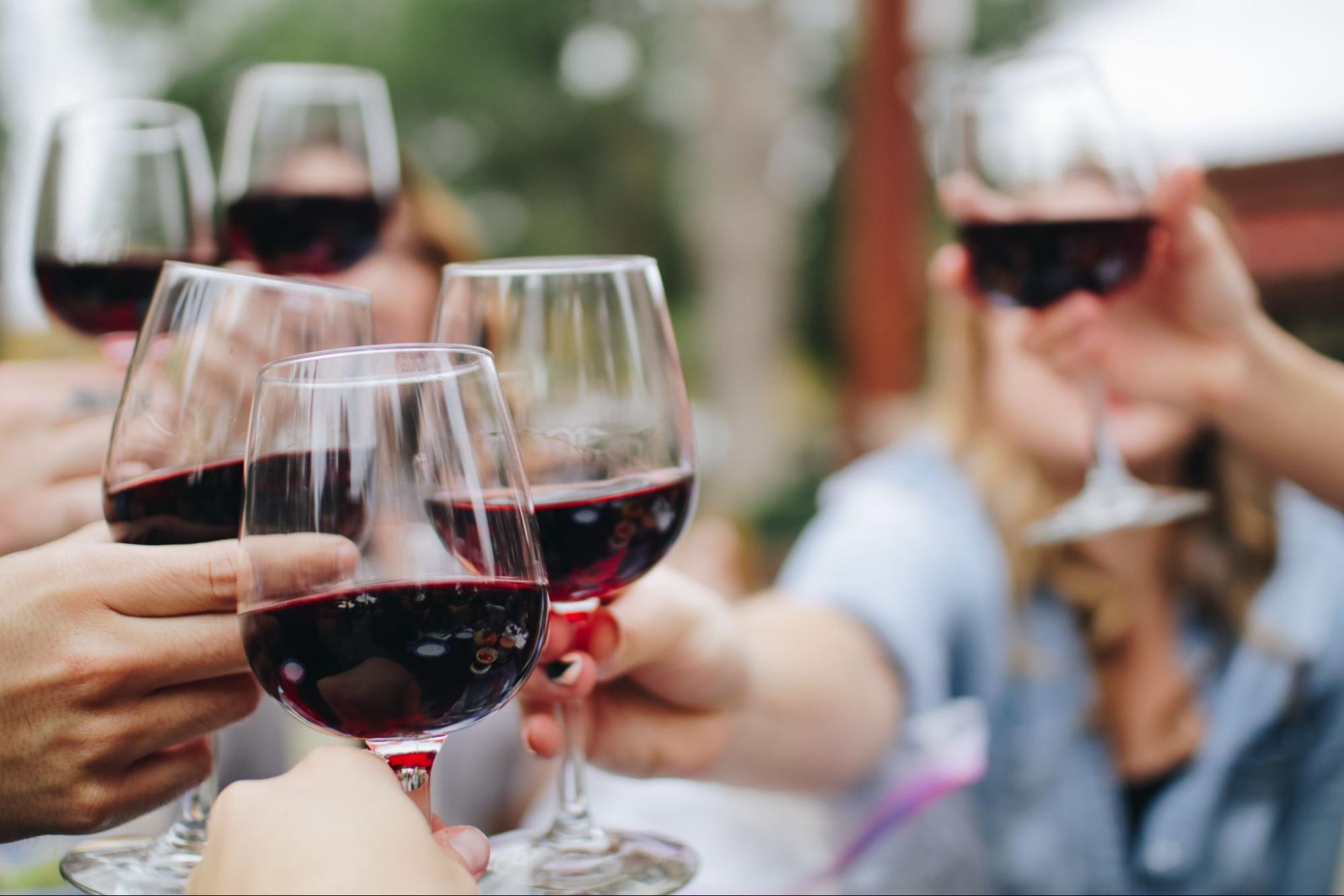 5 Farewell Party Celebration Themes for a Memorable Send-off
Saying goodbye is never easy. Whether it's a friend moving away, a colleague leaving their job, or a relative moving out of state, farewells can be filled with bittersweet and poignant moments. To make each moment count and show the person how much they mean to you, why not throw them a farewell party celebration?
Give the person you care about a meaningful and memorable send-off to show them they'll be missed and give them a proper goodbye. Whether it's a farewell party celebration for a coworker, family member, friend, or a partner, we've compiled a list of ideas and fun themes for going away parties, from grand affairs to cozy and intimate gatherings! We've also got you covered with helpful hints and planning ideas, from food options to decor and invitations.
Before we dig in, here are some starting pointers about going away parties in general:
Make sure that the farewell party celebration fits the personality of the person leaving. You wouldn't want to throw a surprise party with a long guest list if your guest of honor is more introverted and prefers small and intimate gatherings.
When in doubt, ask. If you're worried about who to call, or what food to serve at the farewell party celebration, ask the person going away for their suggestions. After all, this party is about them!
If you're the one who's leaving, can you throw yourself a going-away party? While you might think it's weird, you can still throw yourself your own farewell party celebration. As the host, you can show your appreciation for everyone who made your stay special. The best part is that you can control all the aspects of your party.
Now that we've got those important tips out of the way, let's get to the exciting part: the theme! Here are different types of send-offs based on who the person leaving is or where they could be going.
1. College Farewell Party
Picture this: Your loved one just got an acceptance letter from a university and is all set to become a freshman. To celebrate this major milestone, you can throw a college farewell party theme.
For the decor, you can draw inspiration from the place they're moving to or the university. Use the logo of the college or mascot to dress the place up. Hang banners of the school logo, and serve cups in the school colors!
You can also incorporate decorations based on the locale. If they're moving to Miami, for example, then throw a beach-themed party!
Have everyone write a meaningful message in a scrapbook as they enter. You can gift this to your guest of honor before the farewell party celebration ends as a touching gesture.
The going away party invite can be sent to each guest in the form of an acceptance letter with details of the venue, time, and location. This adds a creative touch and the invites can be saved as souvenirs.
Your loved one is definitely going to miss their favorite homemade meals when living in student dormitories, so you can cook and serve different dishes they love.
2. Coworker Goodbye Party
If your coworker, employee, or employer is leaving to take a break, retiring, or moving on to bigger things, a goodbye party is the perfect way to send them off. This is also a great opportunity to have your team together before a major change.
Have simple goodbye party decorations like classic streamers and balloons in their favorite color. You can play a slideshow of your favorite memories at work and accompany it with humorous captions. The going away party invite can be modeled after a resume or cover letter.
Play fun icebreaker games to encourage interaction and bonding. You can end the night by having everyone say one thing they admire most about the person leaving. Set a budget or limit on how much everyone can spend on their goodbye gifts.
Get their favorite cake as a dessert. Though it isn't a birthday, everyone loves cake and it adds a celebratory tone to the affair. If you're renting an outdoor location and have a sizable guest list, consider getting event restroom rentals to keep guests comfortable and provide basic amenities.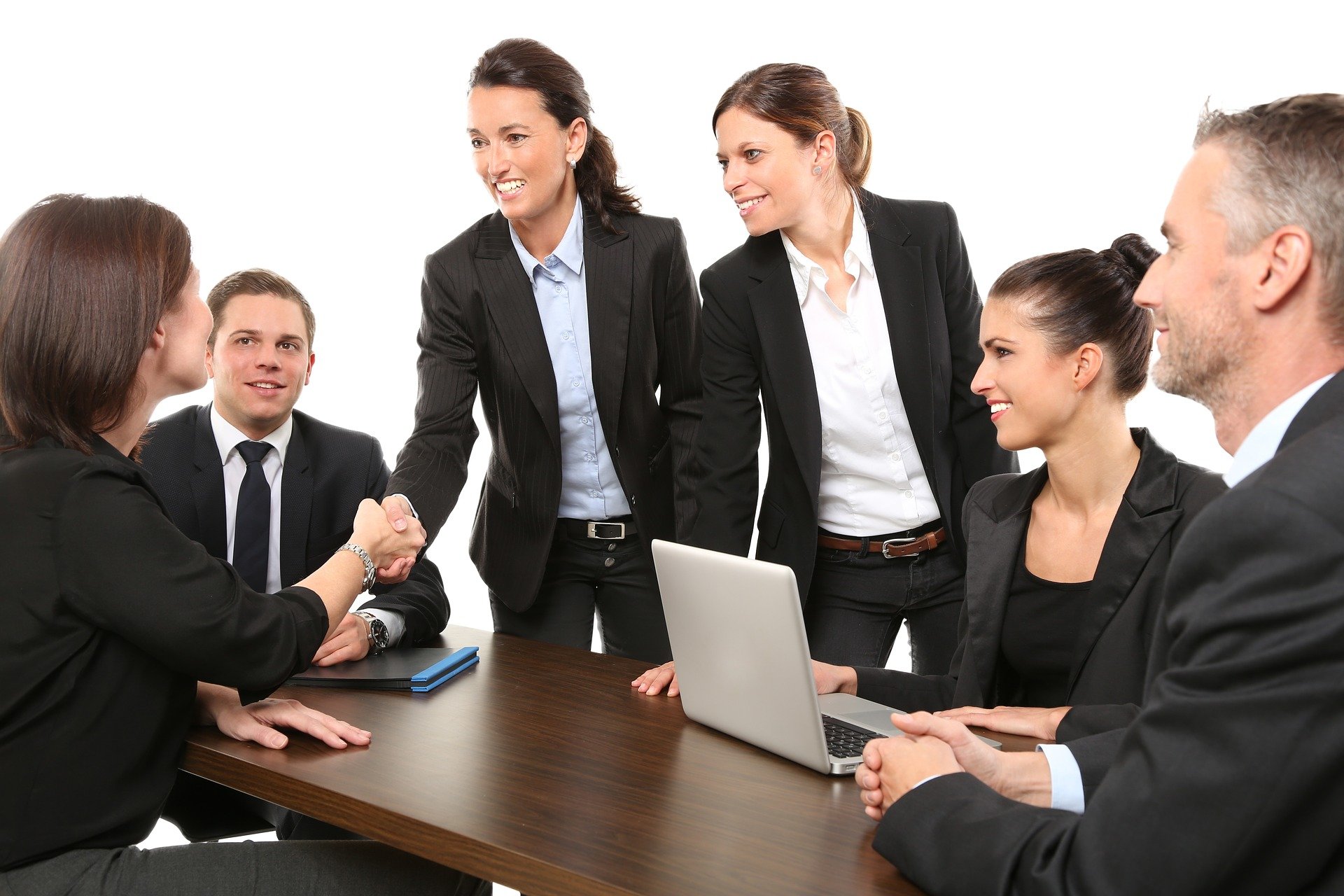 Working Remotely? Have a Virtual Send-off!
After the global pandemic, more people than ever are embracing the work-from-home and hybrid work setups. If you're part of a virtual team with members from different parts of the country or the world, put together a few virtual send-off ideas.
Virtual going away parties can be fun too! Send emails of your farewell party invite with a Zoom or Skype link. Create a program that everyone can participate in and maybe even have a fun dress code like "just rolled out of bed." During the virtual farewell party, get everyone to turn on their cameras and reward the person with the most creative "costume."
Consider games like 'Two Truths and a Virtual Lie" to get the ball rolling and encourage a more relaxed environment.
3. Military Farewell Party
If someone you know is leaving to serve in the army, or for military training, then a going away party is a great way to celebrate. While exciting, military duty can also be a source of stress for family members, and going away parties can help ease the tension.
For the goodbye party decorations, you can go full camo with olive and moss green tones. Use camouflage fabric over couches, tables, or even as napkins at the dinner table. If you're a patriotic lot, a red, white, and blue theme is absolutely perfect. Have red, white, and blue cups and napkins for guests to use.
Have a red, white, and blue layered cake, or dips. Use salsa, sour cream, and blue food coloring to make a fun layered dip. Offer chips and nachos for guests to dig into.
For army send-off party ideas, gift them a photobook, or digital album with their favorite memories as a keepsake. Create a photo collage and have it printed on a mug or t-shirt for them to use every day!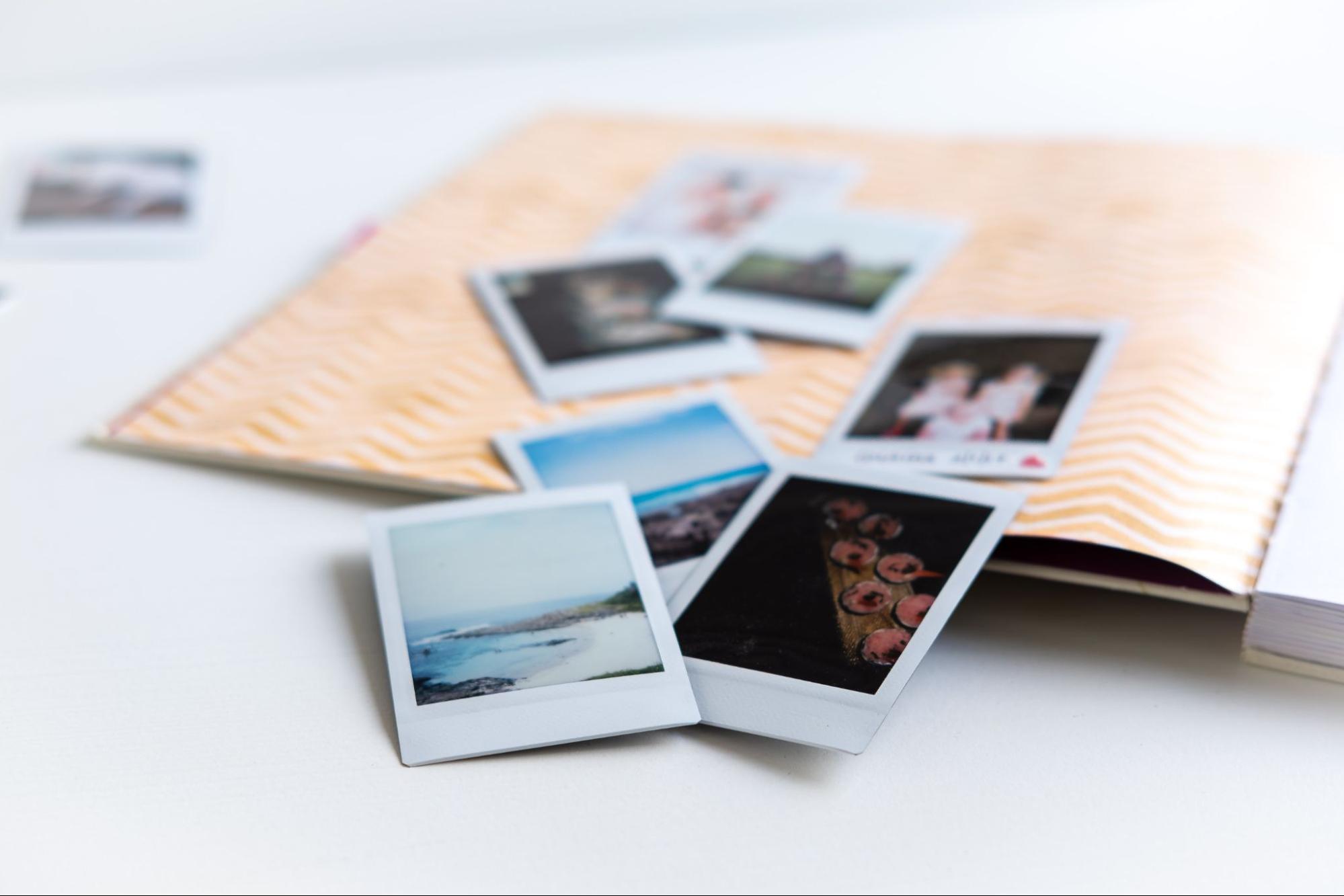 4. Graduation Themed Party
Graduations often mean moving away to accept a job in another state. If a recent graduate is leaving town for professional reasons, a farewell party celebration is an amazing way to mark the milestone.
Since spirits are high during graduation, you can consider throwing a surprise party for your classmate, friend, or family member. Just make sure that your guest of honor is up for it since having to relocate isn't always a joyous occasion and not everyone loves surprise parties.
If your guest of honor is game, throw a grand affair by renting an outdoor space or private area for the graduating class. You could rent outdoor bathrooms or have an event restroom trailer for your guests.
Hire catering services and set up a bar. Drape fairy lights for going away party decorations and prepare a slideshow that features the graduate. If you're throwing going-away parties for a graduating class, you can even do a fun "Then and Now" slideshow where you showcase your classmates during freshman year alongside their graduation photos.
5. Intimate Luncheon or Dinner for Your Partner
An intimate farewell luncheon or farewell dinner party is classy, personal, and perfect for someone who likes to maintain a low profile. This is ideal for a partner who's relocating because of a job or higher studies and individuals who prefer more quiet and intimate going-away parties.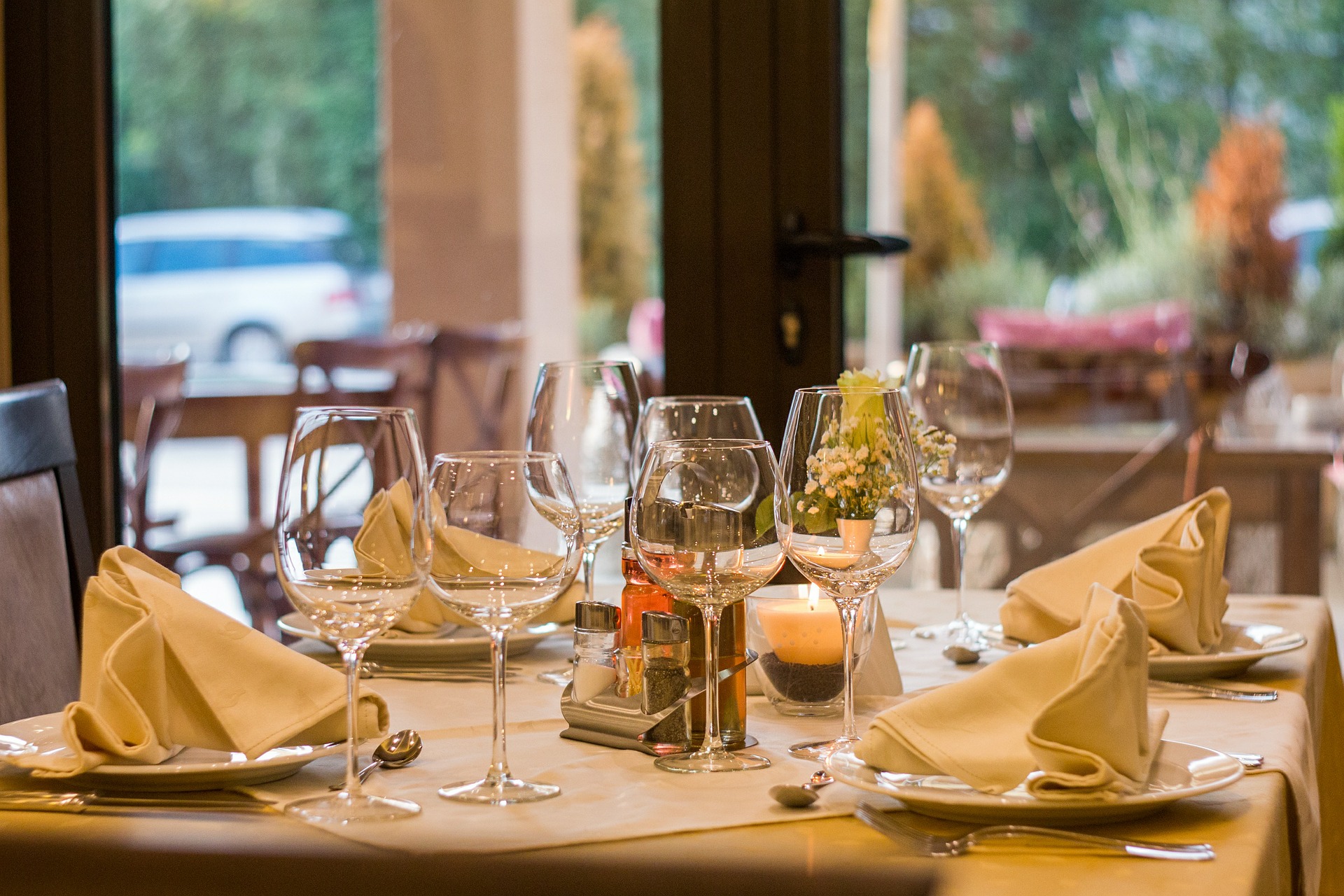 For the venue, familiar settings like your backyard or your favorite park are excellent choices. Have warm yellow lighting, and soft music for a cozy ambiance. Set up a long table that will seat your small guest list.
If you have a grill, fire it up and make some delicious grilled foods — burgers or sliders, steaks, and vegetable skewers. After all, a big part of the dinner party or luncheon's success is due to the food! You can also hire caterers and waiters so you can pay more attention to your guests. Rent outdoor bathrooms to give your guests a comfortable and sanitary way to relieve themselves and freshen up.
For a send-off gift, purchase an instant camera that your partner can take pictures of the event with.
Having a close-knit group of friends and family makes a farewell party celebration special. For a more meaningful event, ask those closest to the person to prepare a toast in honor of your partner.
Why choose VIP To Go?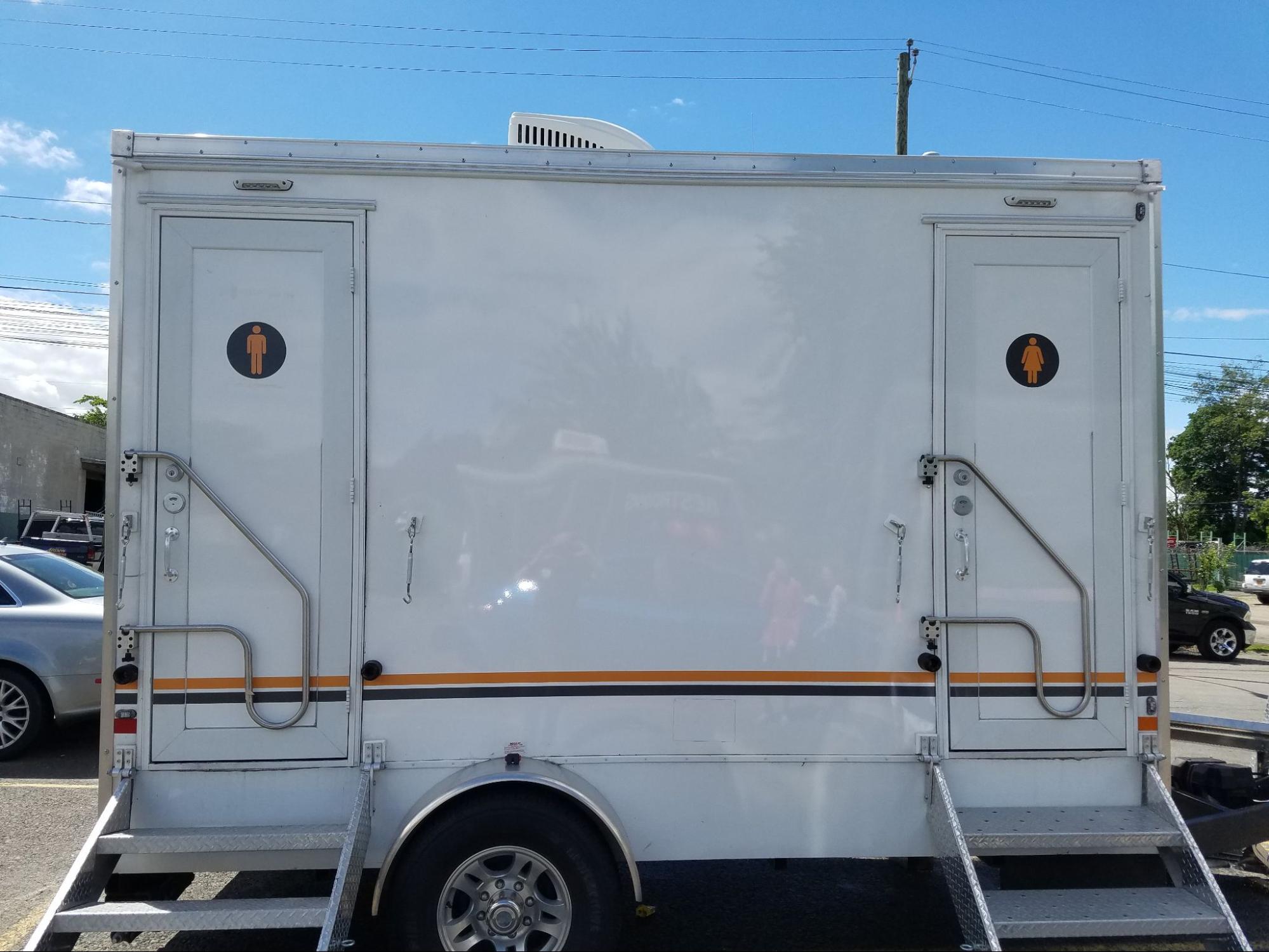 For outdoor going away parties, VIP To Go is the perfect partner for event restrooms. VIP To Go offers a wide range of bathrooms for rent, from portable restroom rentals to event restroom trailers.
Whether you're holding a small intimate gathering or an elaborate party with a long guest list, VIP To Go can support your mobile restroom needs. You have the option of renting a single restroom trailer rental to a whole fleet of event restrooms for your going away party.
Our event restroom rentals put your guests' comfort and hygiene front and center. Our facilities offer premium features like built-in handwashing stations, sanitization stations, portable floodlights, water and flush capabilities, and handicap accessibility.
Our restroom trailer rentals are perfect for farewell party celebrations. They're built with air conditioning, heating, private toilets, sound systems, and state-of-the-art sanitation facilities. Send us a message to learn more!