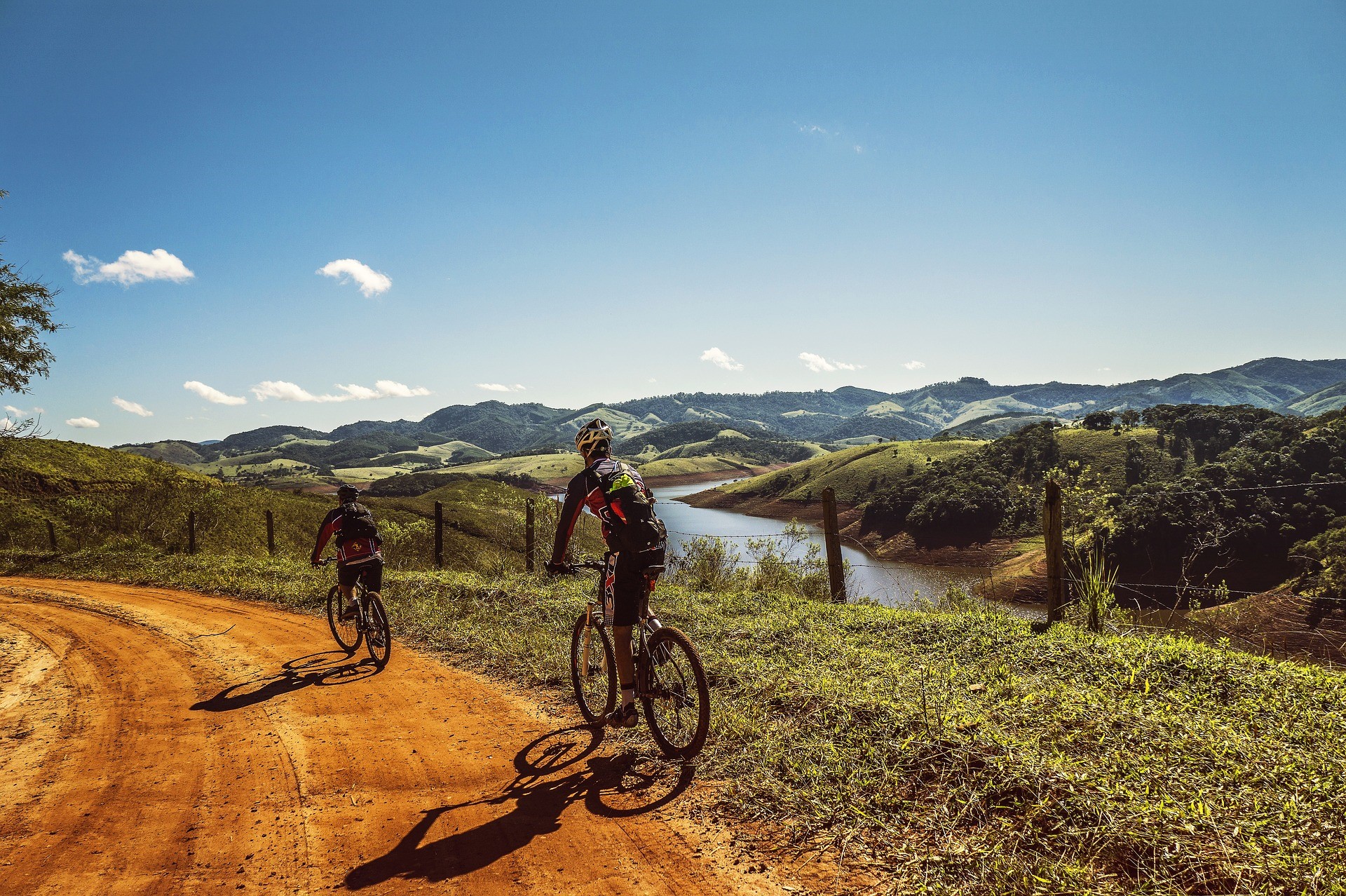 Preparing for a Cross Country Biking Trip
A cross-country biking excursion can be one of the most exciting things that you (and your group of bikers) ever do. If you're the one in charge of making this adventure come to fruition, then you need to know how to put it together properly.
A lot goes into a cross-country biking trip, which can seem overwhelming at first. Each step is just as important as the last, and while there are bound to be some hiccups along the way, being prepared is crucial.
Keep reading to find out how to successfully put together a cross-country biking trip for you and your biking buddies.
Why Go Cross Country Biking?
What's the deal with cross-country biking? Why would one want to do it in the first place? If you're new to the idea or you're trying to gain new members for your biking group, simply tell them these facts:
It's thrilling. Who can say they've traveled the country on their bike? Not many. You can be one of the few people who have delved into this immense adventure and conquered it.
Wonderful sight-seeing. Another plus is the beautiful sights you will see. Whether you're mountain biking Colorado or mountain biking San Diego, you're bound to see some of the most stunning views you wouldn't find elsewhere.
Meet new friends. If you're cross country biking with a group of people, you're undeniably going to make some new buddies that share some of the same interests as you.
Get healthy. Getting outside is important for your health. Needless to say, your body will thank you for being outside for so long.
Improve your skills. Going through different terrains and pushing yourself to the limits will only serve to improve your biking skills.
Motivation Behind a Cross Country Biking Trip
There are a couple of reasons that someone might want to join or start a cross-country biking group. Here are the top three:
Riding for a purpose. Perhaps they are trying to raise money for a fundraiser or garner awareness across the nation for an important purpose. Cross country biking can be a great choice.
Riding for the thrill of it. Some people are adventurers, always looking for the next bold activity. Well, cross country biking is an experience like no other for thrill-seekers.
New way to travel. Maybe you're sick and tired of the same route to your family's home for the holidays. Traveling by bike can be an incredible experience that leads somewhere heartwarming, such as a family member's home.
Preparation for Cross Country Biking
A lot of preparation needs to go into planning a cross-country trip with your biking group. This extends beyond regular training, such as biking daily and building up your endurance before going on your trip. Here are some of the biggest things to prepare for.
Poor Weather
Weather can be unpredictable, especially if you're planning a cross-country trip during the middle of winter. While some areas of the US are fine, such as most parts of Arizona and California, other areas may be subject to snowstorms, blizzards, heavy rainfall, and more.
When planning your trip, it is recommended to map out where you will be going and plan for the weather. Yes, the weather can be unpredictable. But choosing to venture through hot climates during the winter is a better option than finding yourself under excessively hot temps during the summer (and vice versa with "colder" states).
You can also opt for a pre-made trail, such as the Pocono biking trail, which is very popular.
Regardless, you need to be prepared and pack cold-weather biking gear. For biking in the rain, you will need a good lightweight rain jacket and a pair of gloves to keep your grip and warmth. For biking in the snow, bring along some thermals to wear under your biking clothes. A bike pump should always be carried, not only for emergencies but to reduce the amount of air in your tires for miserable weather.
More tips for biking in the rain and snow.
Challenging Terrain
During your cross-country trek, you will likely run into rough terrain. While you should be training on all types of terrain before your trip, the biggest tip is finding the flattest area possible to bike. Keep your speed at a constant, and don't ride the brakes. Continue your same rhythm, but at a slower pace. Find more biking cross-country tips for rough terrain here.
Dealing With Human Needs
Just because you're becoming "one with nature" doesn't mean your human needs suddenly come to a halt. You need to plan a few things before your trip to ensure basic human needs are met.
Food
Food is imperative when cross country biking, as biking for such an extended period will require a lot of energy. You should carry some snacks, such as almonds and protein bars, in your backpack or mountain biking fanny pack.
The cost of food can be as cheap or expensive as you make it. For example, some cross-country biking groups won't mind stopping at local restaurants or fast food joints. Others will want to bring along dehydrated food or portable stove tops to cook meals out in the wild.
Sleep
Sleep is another aspect of your trip that will be as cheap or expensive as you'd like. For example, you have the option of staying at motels, hotels, or other inns during your travel. Or, you can carry a bikepacking tent that is small and lightweight enough to be carried with ease. Some camping areas across the US are free, while others charge a small fee (usually only a few bucks up to $20).
Bathrooms
Don't forget bathrooms. While plenty of spots will have restrooms, such as in stores, restaurants, or gas stations, some nation areas are entirely remote for extended periods. To appease your biking group, plan and have a restroom trailer rental set up.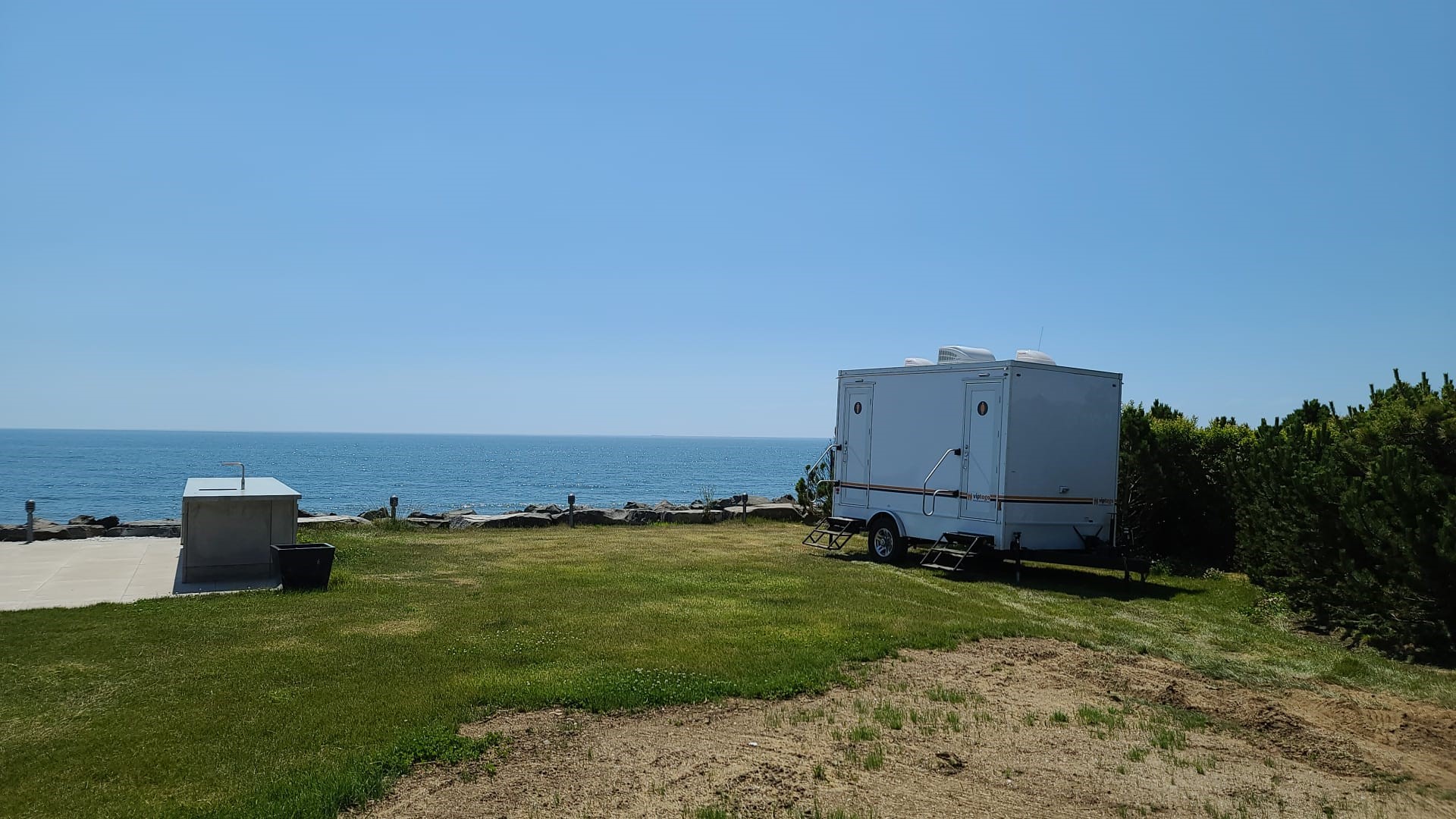 A mobile restroom trailer isn't as expensive as you might think, and it will make for a happier trip for you and your biking group. There are many options for portable restroom trailers, ranging from a basic bathroom trailer to more elegant options.
How much you spend will depend on the type of bathroom on trailer you're renting. When resting a restroom trailer that's "basic," the restroom trailer rental cost will typically cost a few hundred. A luxury restroom trailer rental will be more expensive but worth it for tired bikers enjoying their ride along the "beaten path."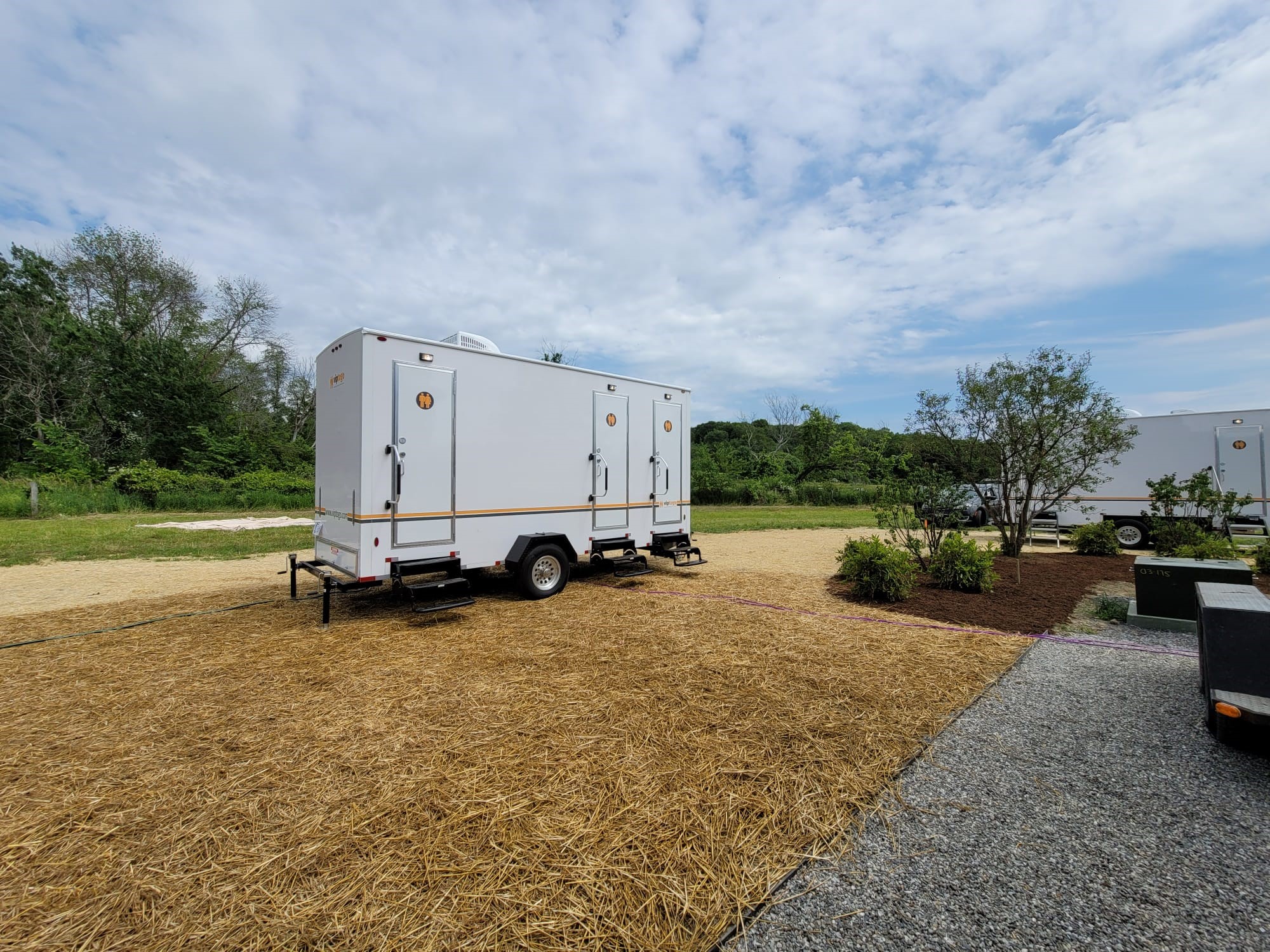 Staying Together/Communication
Your group should have communication skills so that no one ends up getting left behind during the trip. Most bikers know the basic terms and signals to be aware of, such as car passing or riders back. Some groups will want to spend more on specialty headsets with microphones for easier communication from front to back.
Always keep in mind that no two tires should ever overlap. Everyone should be given enough space for a safe ride. Try to avoid things like sudden braking, as this is most often the cause of biking accidents.
Carrying Items
There are many ways to carry important items, like water, food, and gear for harsh weather conditions. There are bags and water bottle holders that connect directly to the bike. You can also opt for fanny packs and lightweight backpacks, which may be necessary if you're bringing along tents and other personal items.
In Case of Need for Medical Care
Unfortunate events can happen while cross country biking, big and small. Always bring along a first aid kit for minor injuries. For major accidents that require medical care, always have a charged smartphone handy. If you know you're going to be in remote locations with no network signal, always bring a satellite signal to make emergency calls if necessary.
FAQs
How do I prepare my body for a long bike ride?
The best thing to do is to build up your endurance by biking more. If you bike for an hour today, go for an hour and ten minutes the next day. Make sure you are eating a well-balanced diet and staying hydrated. Look for rough terrains, and don't let bad weather deter you from biking – practice with it instead.
How long does it take to bike cross country?
It typically takes between two and four months to bike across the country, although this depends on the pace.
Can I rent a trailer if I don't have an electrical outlet nearby?
Don't think you can rent a bathroom trailer because there is no electricity? Think again. Gas-powered generators can be brought and used to power the trailer, even in remote destinations.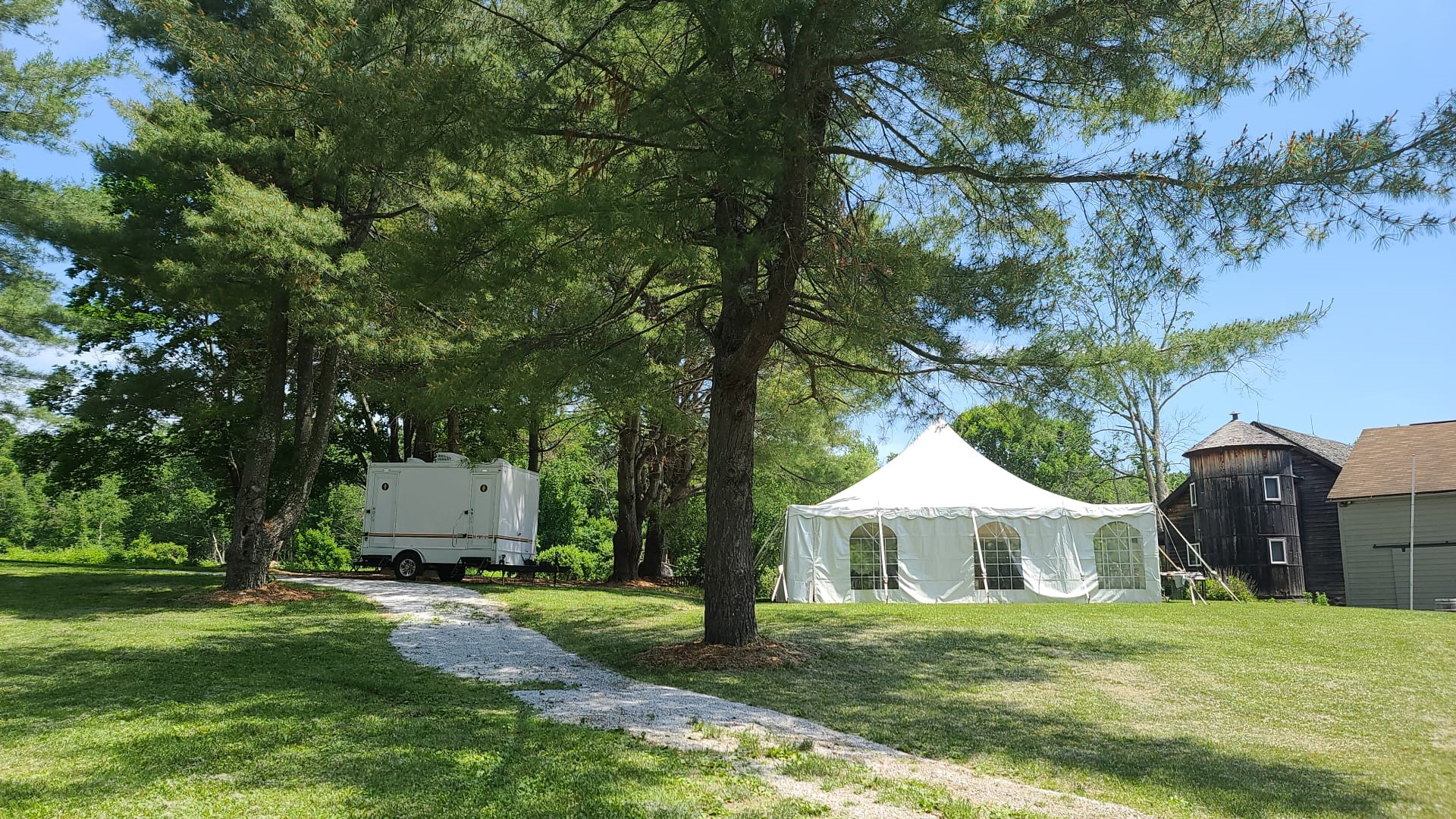 What should I do the day before a long bike ride?
Getting plenty of rest and hydration before a cross-country bike trip is encouraged. Load up on carbohydrates, too, such as whole grains, legumes, fruits, and vegetables.
Final Thoughts
A cross-country biking trip can be the experience of a lifetime, but proper planning is necessary. From preparing for the elements to sleep, food, and bathroom needs, all aspects of the trip should be considered and planned before you head out on the adventure.