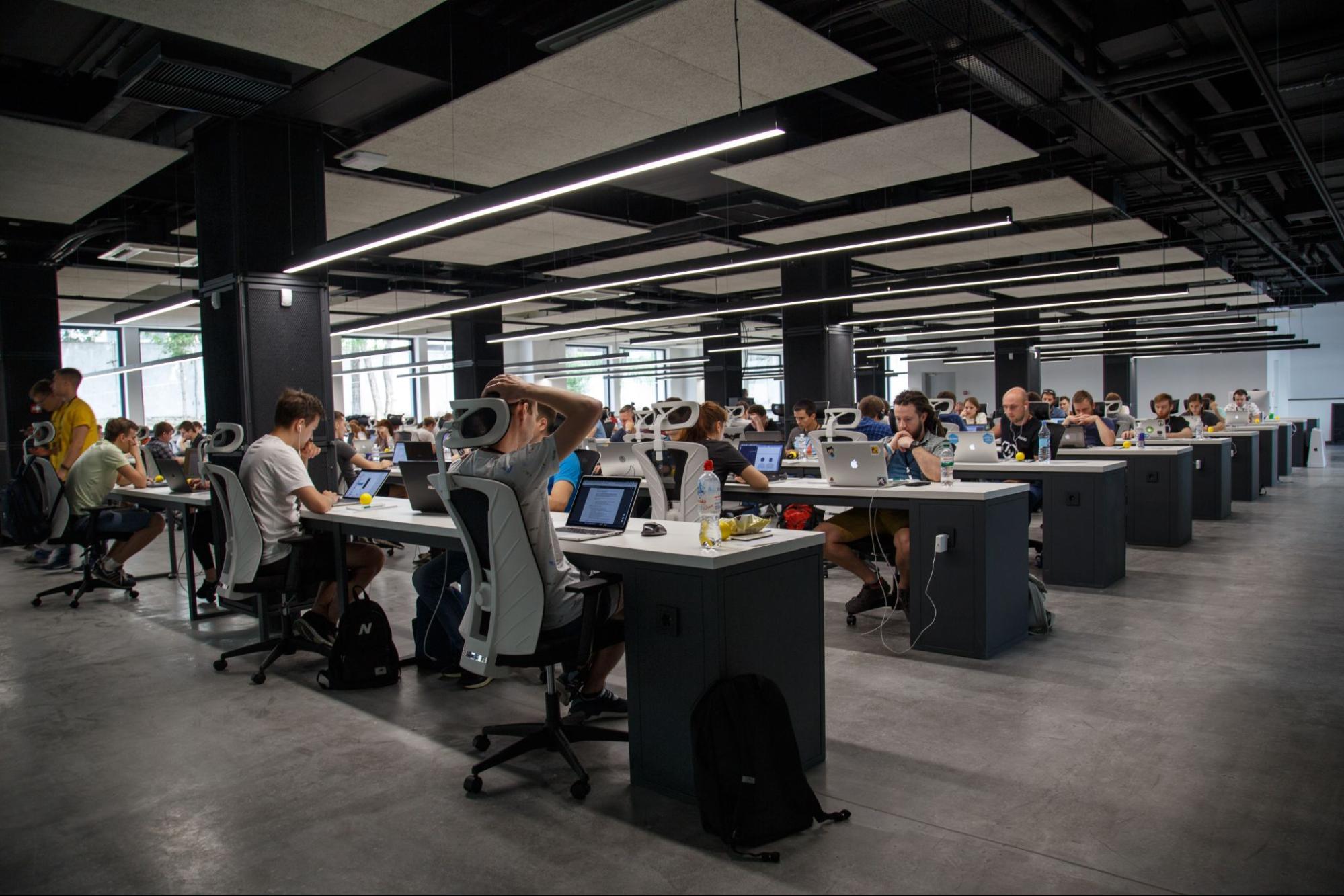 Corporate Workshops Ideas for the Best Corporate Events
As a workshop facilitator planning professional development workshops, you surely recognize the importance of bringing employees together to promote camaraderie, teamwork, and productivity. You also appreciate the opportunity that corporate workshops offer in promoting your company's culture, connecting with your employees, and building relationships long after the event. And you've surely seen how corporate workshops can help businesses prevent employee burnout and reduce employee turnover while creating long-lasting connections between teams.
To organize the best corporate events, you need to continuously run engaging and creative workshop ideas. And that's why this article exists. Here, you'll find a resource for ideas on planning highly engaging company workshop events that enrich employees' experiences and promote positive ideologies. You'll also find the right balance between having fun, doing business, and getting creative business workshops ideas for how to do that.
Five Creative Corporate Workshop Ideas for Your Next Corporate Event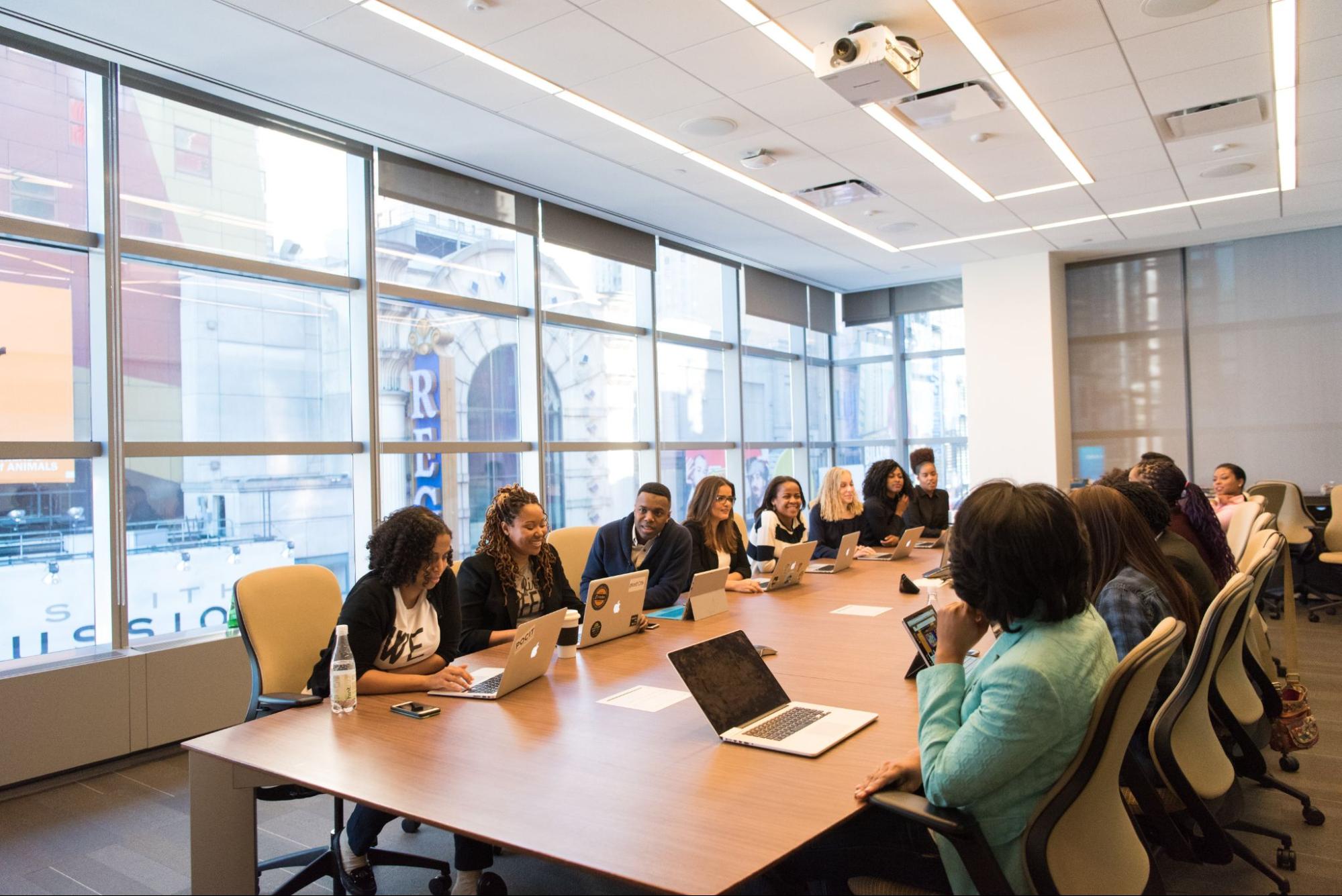 Here are five different corporate workshop ideas for creative and engaging corporate workshops and events.
Innovation workshops
Innovation workshops encourage employees to devise creative solutions to problems in fun and interactive ways. These corporate workshops are a great way to push your team to think outside the box, get creative, and see how they can innovate within their departments. You can also use innovation workshops to get feedback from employees with different perspectives on a company's value.
In an innovation workshop, employees are encouraged to identify specific company wide problems and brainstorm possible solutions. For example, if you're just starting a new project, discuss the project's goals and challenges, review statistics, customer feedback, and other perspectives related to the challenge. Now, gather your employees in groups to generate new ideas, refine existing ideas, and sort them based on their feasibility and viability.
So, when hosting an innovation office workshop, you can encourage your employees to participate in the following exercises:
Defining current challenges
Improving their understanding of customers needs or feedback
Reviewing an innovation process— how to take ideas from conception and develop them in a streamlined process so they can be implemented
Generating new ideas
Deciding on the next phase of a project
Culture-building workshops can help create or promote a strong, unified culture within your company by addressing your company's values and the way that should impact behaviors of team members. A corporate building workshop can help you provide your employees with tools to build stronger and more positive relationships with each other.
Culture-building workshops are also a great way to build trust and harmony within teams. In workshops like these, you should reiterate the work culture and core values such as integrity, commitment to customers' satisfaction, leadership, boldness, teamwork, effective communication, acceptance, and so on.
Stating your work culture serves as the background for beliefs and principles that drive your company. And values like this will help your team members work better together and distinguish your company from the competition. This is also a perfect opportunity to host office relationship seminars that foster an environment for growth.
When hosting a culture-building workshop, here is a list of event activities you can include:
Asking employees to state or describe the company's mission and values
Making a strategy map of the company's goals and distributing them
Asking employees for feedback and examples of successful workplace cultures from other businesses that they would like to see replicated at your company
Presenting delicate workplace scenarios and challenging employees to outline appropriate responses
Highlighting incidents where employees acted in accordance with company values
Rewarding employees who uphold and exemplify your company's culture
It's important to note that these workshops should help employees relax and not tense up. Even when employees must answer questions, they should know they can answer honestly or make mistakes and not be penalized. The goal is to encourage stronger workplace ethics, not to create an environment of tension and pressure for perfection.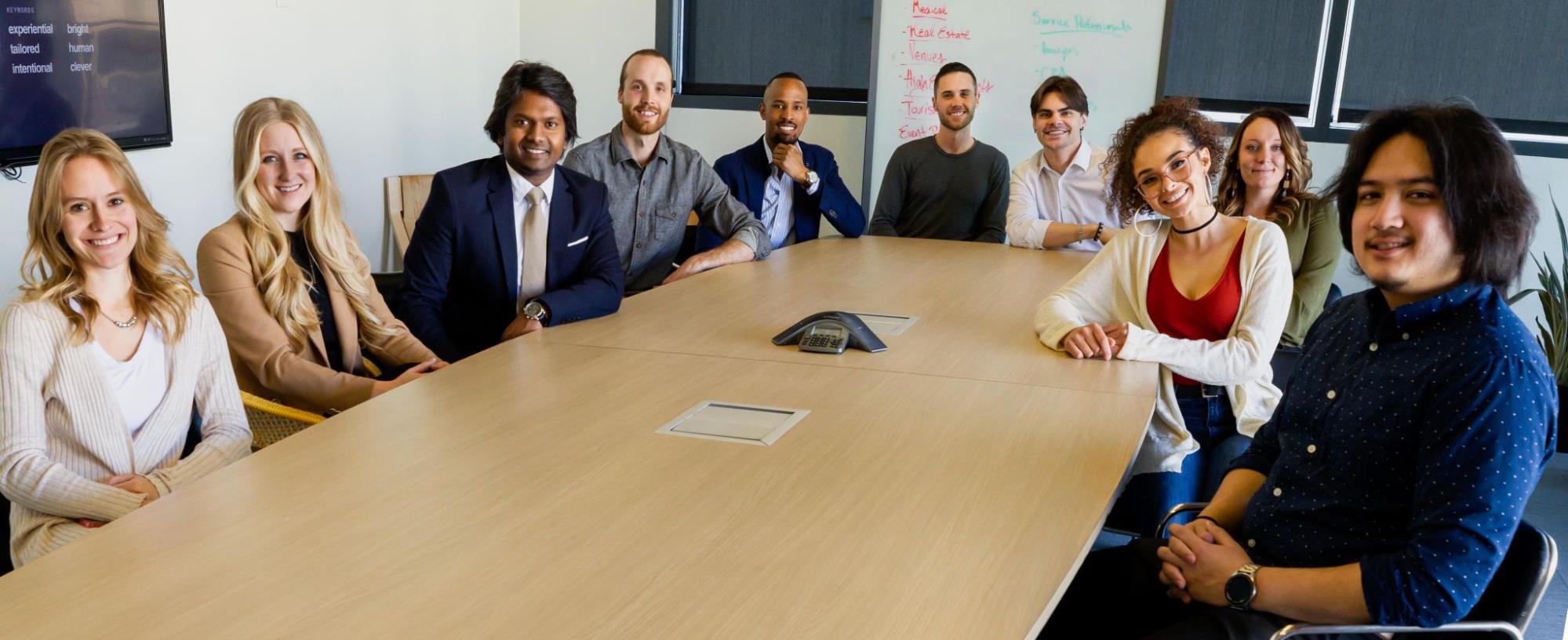 Mindfulness workshops
Mindfulness workshops are an excellent way for companies to encourage team members to focus on the present moment. Employees must know what they can and cannot control. They must also know how to stay focused on what's important and avoid distractions that could take away from their performance or productivity level.
Mindfulness workshops are also great for building awareness around mental health issues. The more aware people are of their feelings and how they affect their productivity, the more likely they will seek help when needed.
When hosting a mindfulness workshop, you can introduce your employees to strategies on the following topics:
How to meditate and reduce distractions
How to use yoga to reduce stress
How to improve mindfulness and relaxation
How to balance work and life
How to practice gratitude
How to reflect and listen actively
How to empathize
Financial literacy is one of the most important skills you can teach your employees. Employees who are under crushing financial stress may be less productive at work.
You want to ensure your employees understand how to manage their finances to get through tough times and avoid debt or overspending. The goal is to help people feel more comfortable with their finances and make informed career decisions that lead to long-term financial security.
The financial literacy workshop is a great way to inform your employees about the basics of money, responsible credit card use, and how to avoid debt. You can also bring financial planners to offer budget, saving, and investing tips. In addition, you can show employees how to use financial tools like worksheets on budget financing.
When hosting a financial literacy workshop, you can offer presentations and workshops that address the following topics:
How to budget and save for future purchases
How to invest based on risk appetite
How to pay loans and settle debts
How to create emergency funds and why it is important
How to use financial tools and why they need mentors and programs
When you hire new employees, you want them to feel welcome and included in the workplace. That's why it is important to give new employees a well-rounded introduction to all aspects of the company and a strong foundational background of the business as early on as possible. Usually, you can set up onboarding workshops semi-annually or when you have a new set of employees.
Onboarding workshops help introduce your company's work culture, values, and policies to new employees and allow them to meet their new work colleagues. It allows you to show new employees what it's like to work in your company or business. This workshop is a good way to train employees for their specific department and the roles they're hired for. You should provide background reading materials, practical information, communication means, etc.
New employees can learn from workshop activities such as role-playing, reading materials, Q&A sections, etc. You can also introduce them to managers or team members in their department who will be mentoring them.
When hosting an onboarding workshop, here are some of the sessions you can include:
Interactive workshop activities such as role-playing
Presentations (live or pre-recorded) from key members of the management team
Trivia around company history and work culture
Q&A sections to help understand employee expectations
Choosing the Best Themes for Corporate Workshops
If you're a meeting planner, you should be able to come up with themes and concepts behind corporate workshops. This way, you can drive your planning in the right direction and help companies achieve their goals faster.
For instance, if you're planning for an innovation workshop, you can use themes like "Do Great Things," "Challenge Yourself," "Charting the Course," "Building for the Future," "Motivate, Innovate, Integrate," and lots more.
For culture-building workshops, use topics that foster camaraderie, like "Better and Consistent," "Together Everyone Achieves More," "It Starts with Us," "A Whole New World," etc. Onboarding workshops can also center around these themes.
If you're planning a mindfulness workshop, you should choose themes that reassure employees that they can control their minds and outcomes. Themes like "Switch it On," "Unlock the Power of Emotions," "In the Here and Now," and so on.
Themes for financial literacy workshops include: "Earn, Save, Spend, and Invest," "Retiring Rich," "Budget Balancing," etc.
But corporate workshops should not only be limited to innovation, brainstorming, onboarding, and all those other serious stuff. There should also be time for fun and relaxation! So, you can include fun workshop ideas and entertainment ideas for corporate events such as balloon popping, comedy PowerPoints, games for events such as scavenger hunts, escape rooms, minefields, charades, and lots more.
Sprinkling in fun and games as stress-releasing outlets can break up the intensity of a learning-filled day and can help to facilitate bonding in a relaxed atmosphere!
VIP To Go: Meeting Your Restroom Needs for a Corporate Event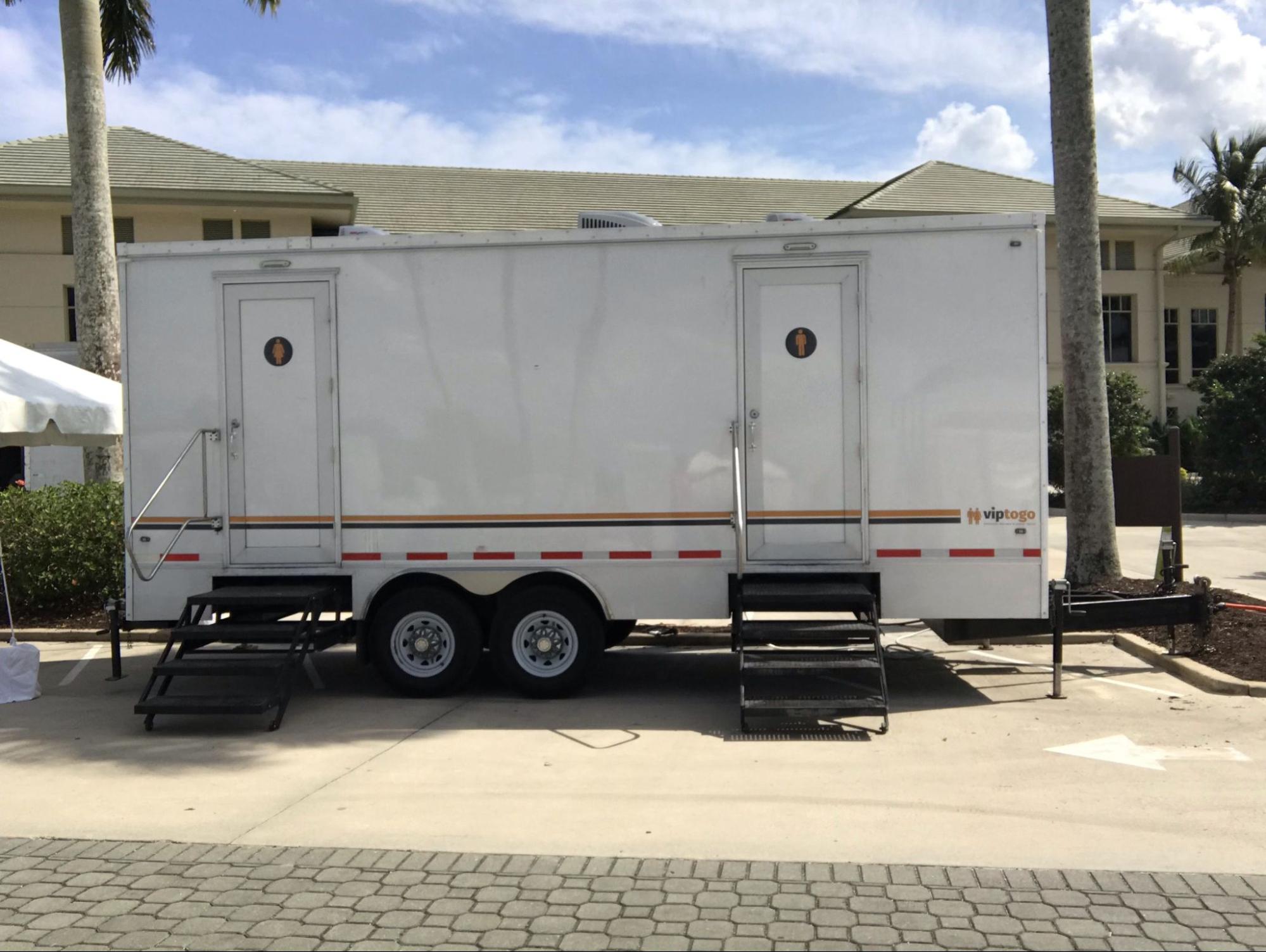 Whether you run a small or large company, your corporate workshops will need to offer an appropriate number of restrooms for the number of attendees (except for virtual workshops, of course).
Depending on the venue, you may need restroom trailers, especially for outdoor corporate events, when indoor restroom facilities are not readily available. And when you do, VIP To Go is your professional partner equipped to provide for all your event restroom needs.
At VIP To Go, we understand that every company has its own unique needs. That's why we offer different restroom rental options depending on what you are looking for and how many people attend your corporate workshops. So regardless of your event size, location, or venue, we've got you covered!
With VIP, you can access high-quality fancy portable restrooms at any time. We have many restroom trailer rental options with everything you need: high-end decor and lighting, modern fixtures, a spacious set-up, solid-surface countertops, foot-activated flushing toilets, heating and air conditioning, and lots more, giving the event restroom the looks of a five-star resort.
Why Choose VIP To Go?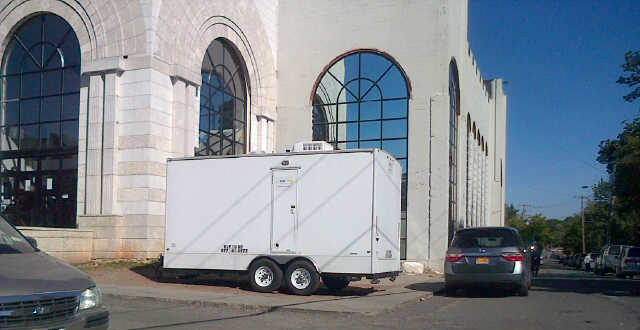 VIP has been partnering with different event and meeting planners for many years to meet their event restroom rental needs — from in-town corporate workshops to retreats and getaways in more remote locations!
Here are a few reasons to make VIP To Go your event restroom rental provider for all your corporate meeting planning events.
At VIP To Go, we believe that our customers deserve access to quality, affordable portable toilets for events. Our mission is to provide good-quality products at affordable prices for our customers. Try us for a cost-effective VIP bathroom trailer rental quote that will not burn through your budget.
We pride ourselves on providing excellent customer service and support to our customers. We know that every business has different needs regarding executive bathroom rentals, and we are ready to meet them!
Our customer service is unbeatable as we constantly check in with our customers to ensure they're satisfied with every aspect of their experience with us. We love serving businesses and our professionals are ready to answer all your questions and concerns 24/7 with a real-time live chat that gives you the support you need at every step.
At VIP, we have luxurious VIP restroom trailers that communicate the class of your organization. With VIP portable restroom trailers, you always have access to high-class porta potties and fancy restrooms, such as the air conditioned portable bathroom, executive restroom trailers, deluxe porta potty, flushing toilets, and luxury portable toilets.
Our restroom trailers come in different sizes and styles that can accommodate your needs. Our 2 station restroom trailers are ideal for 100–150 guests, our 3 station restroom trailers for 150–250 guests, our 5 station restroom trailers for 200–399 guests, and so on.
You can enjoy memorable and cool workshop events with VIP To Go restrooms. Call us today!