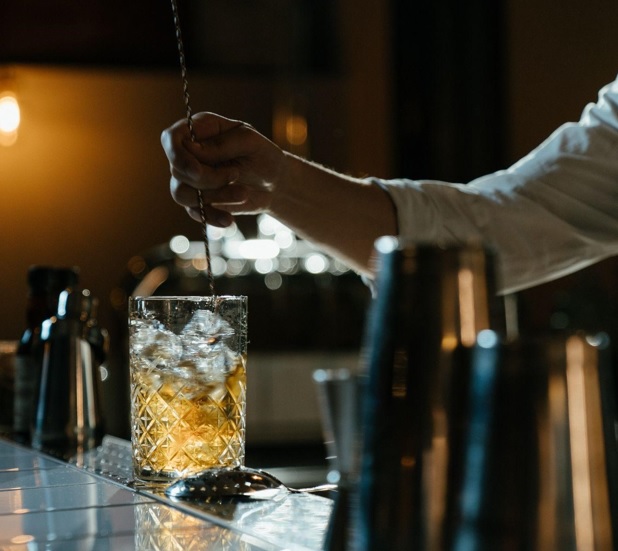 All of the Best Cocktail Party Ideas You Could Ever Dream Of
Cocktail parties are some of the most sociable, fun, and elegant parties you will ever attend. The best part about throwing one is that they're fairly simple to put together. That's because, with the right food and snacks, your guests will have a pleasant time mingling, chatting, and laughing.
If you're new to the world of cocktail parties and have never thrown one before, don't panic. As mentioned previously, they're pretty simple parties to conduct, and this article is here to help you out. Below you will find some of the all-time best cocktail party ideas to bring your vision to life.
What is a Cocktail Party?
If you've stumbled across this blog, you likely know what a cocktail party is. But for those who are still pondering what it means, it's essentially a group of people who attend a party that serves cocktails and snacks. The first cocktail party dates back to 1917, and the popularity hasn't sunk since.
Cocktail parties can be intimate or grand affairs. During the event, guests will have the opportunity to unwind with cocktail beverages while chatting and laughing with other party-goers. The typical party will last only a few short hours.
How Do You Host a Cocktail Party?
Since cocktail parties are focused solely on cocktails, snacks, and good times, they're fairly easy to host. Not only that, but the blend of booze and a relaxed environment means that you don't have to worry about the good times flowing. With only a two-hour window to get the party started and finished, it's a simple solution for those that want a quick holiday party without spending too much time or money.
When you decide to host a cocktail party, there are four elements to consider: the theme (if doing one), food ideas, cocktails, and entertainment.
Cocktail Party Themes
Cocktail parties don't necessarily need a theme. Most people will show up in their favorite cocktail attire. It might be a little black dress for women while men will wear a suit and tie or something similar. But if you want to take your cocktail party to the next level, there's nothing wrong with choosing a fun theme.
Keep in mind that whether you're looking for elegant cocktail party ideas, girls cocktail party ideas, or just a super fun cocktail party, you need to bring the theme to life. This means adding decorations to the location of your party and having attire, drinks, and music that follow suit.
Here are some of the top cocktail party theme ideas.
Black Tie
One of the best cocktail party ideas for adults when it comes to themes is black tie. Black tie will invite your guests to get dressed up like they likely haven't done in years. Men will be able to wear their favorite tuxedo that's been gathering dust in the back of their closet, while women will enjoy their fanciest dress. This is the perfect answer for those looking for fall party cocktail ideas.
Blast from the Past
While black tie cocktail party ideas are always a hit, there is no reason why you can't go old school. This is one of the most laidback ideas for holiday cocktail party themes. For example, you can have everyone dress up like it's the 1920s (think flapper girls!) or put together a funky 60s or 70s theme. Who doesn't love to dress up like a disco queen or king?
Luau
If you're on the hunt for outdoor cocktail party ideas specifically, why not consider a luau? A luau is super fun for all who attend. They can dress up in their favorite Hawaiian attire and have a blast. Plus, you can put together some luau-themed cocktail party games and decorations to bring the theme to life.
Alcohol-Themed
Okay, the whole goal of a cocktail party is to serve alcohol. However, that doesn't mean you can't pinpoint a certain type of alcohol. For example, you can go with a Mardi Gras theme if you're serving bourbon cocktails or throw a fun Fiesta if you're going the tequila route. As always, make sure that the guests are wearing outfits to match and you're decorating properly.
Food Ideas
One of the best things about hosting a cocktail party is that you don't have to worry about an elaborate food menu. Simple foods are the way to go. Think of appetizers, finger foods, and hors d'oeuvres. Guests should hold a drink in one hand and their food item in the other while walking around and mingling.
There are so many excellent cocktail party recipe ideas out there. So, whether you're looking for cocktail party ideas for food that are fancy or simple, you can find them. Go with fried calamari, crostinis, or even pigs in a blanket for more casual events.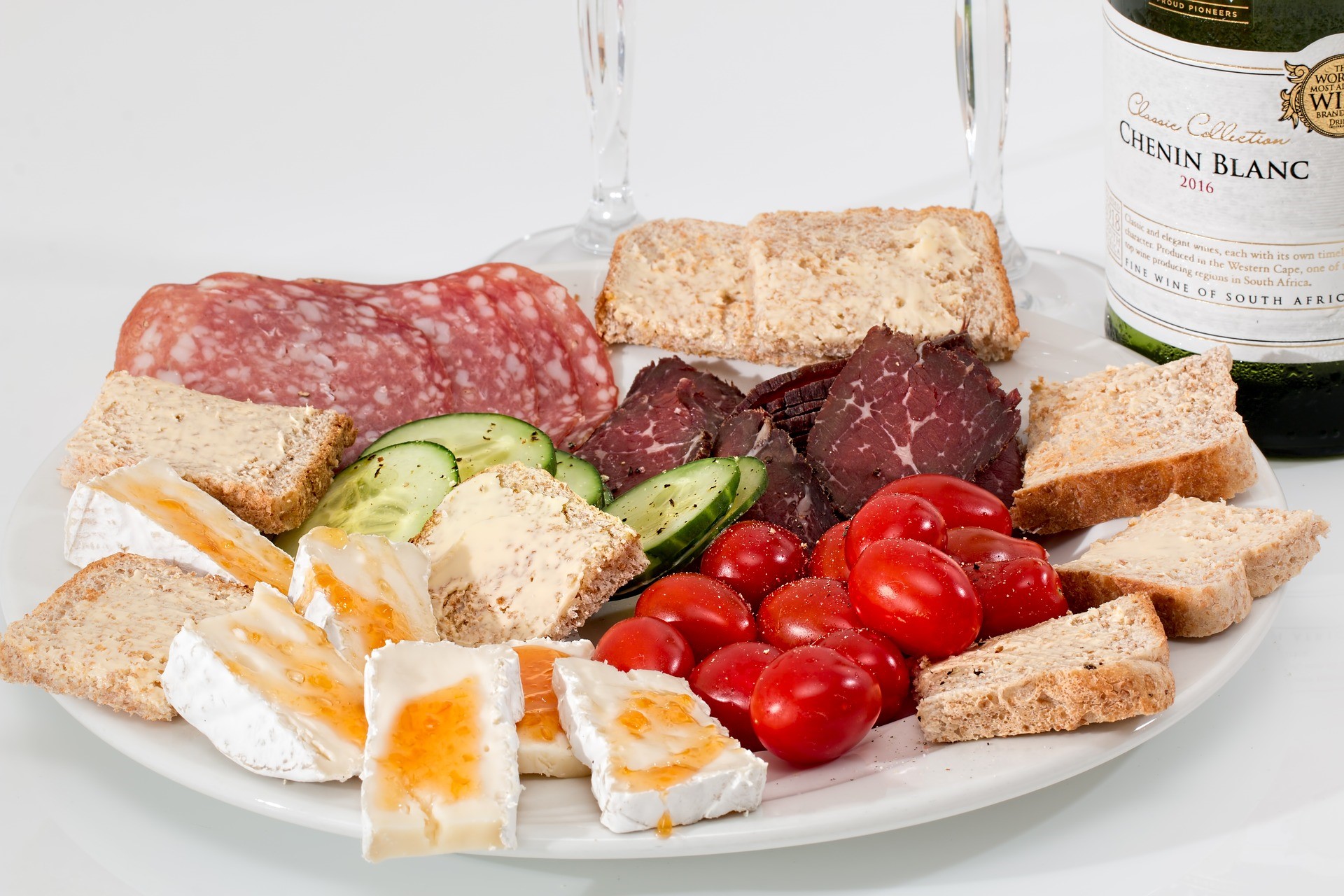 Drink Ideas
Needless to say, you're going to need cocktails. But don't limit yourself. There are other cocktail party ideas for your drink menu, such as beer, wine, seltzers, and non-alcoholic beverages for guests that don't drink. Plan for each guest to have at least two drinks each.
Then, decide if you want to set up a full bar or just have a drink menu on hand. A full bar is going to be the most expensive option and is better suited for larger gatherings. A drink menu can be a great option. This is especially true if you're hosting a holiday cocktail party and want to provide guests with cocktail ideas for a holiday party. They might try something new!
Entertainment
When it comes to cocktail party ideas for entertainment, you don't need to look too far. There are plenty of viable ways to entertain your guests. Whether you decide to go big or go small, here are some of the best cocktail party event ideas for entertainment:
Music – Whether it's a live band or a radio playing in the background, music is an element that should be a part of your cocktail party.
Decorations – Think outside of the box when it comes to decor! Some of the best cocktail party ideas decorations include custom napkins and mason jars, fun signs, and anything that will add depth to the theme.
Games – Although not every cocktail party is suited for games; if you're looking for cocktail party game ideas, there are plenty. Outdoors games like croquet and ladder golf are sure to be a hit, while indoor options like checkers or Bingo are great options.
Caricature Artists – If you're looking for out-of-the-box cocktail party ideas, consider bringing in a caricature artist for fun. This makes the event a little more fun, and casual and guests will be able to remember your party for a lifetime.
Live performers – Depending on your party, a live performer may be the way to go. This includes anything from belly dancers to pianists and everything in-between. You could even bring in a magician if you so please.
Restrooms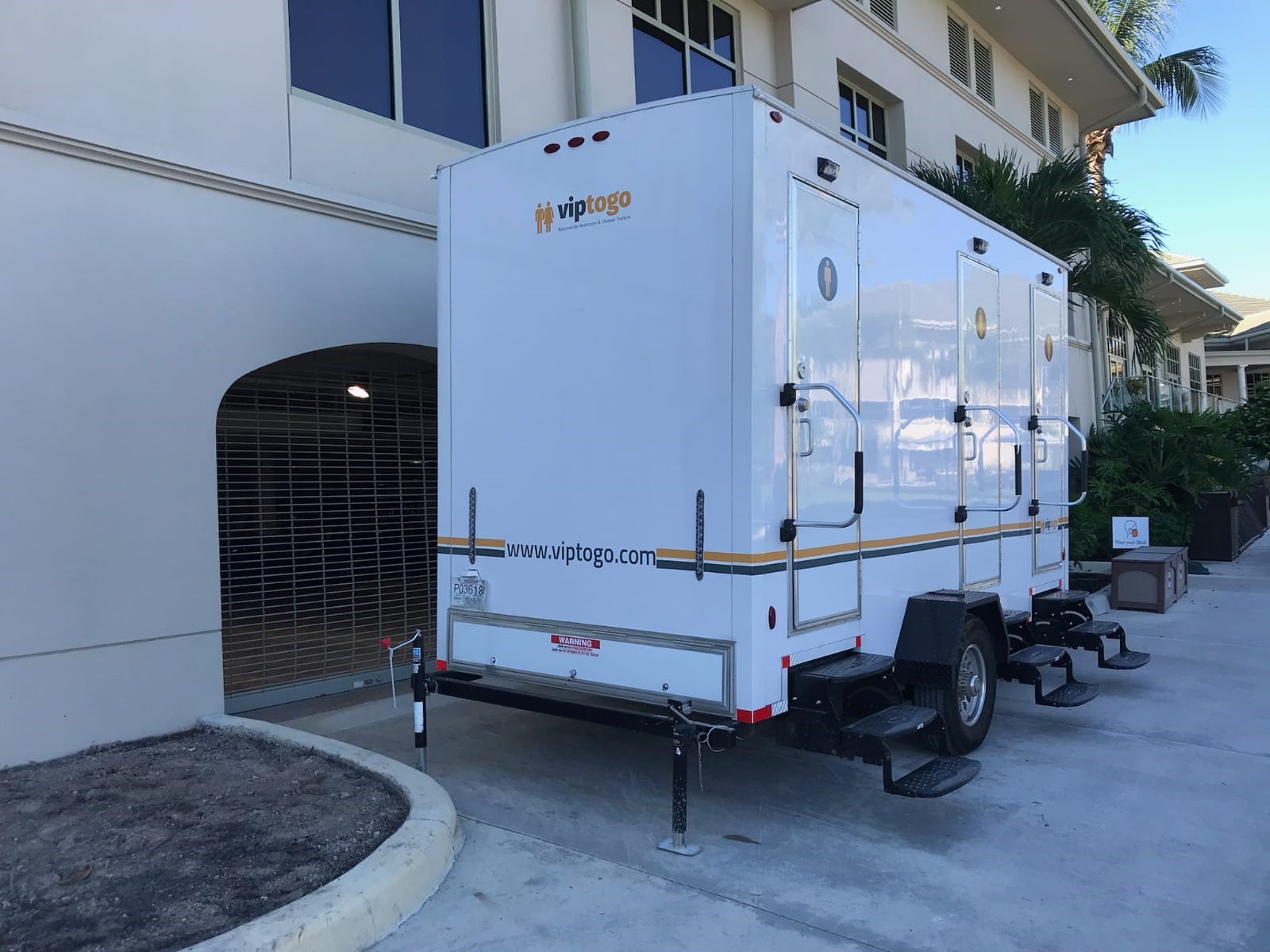 There are plenty of things to consider when it comes to cocktail parties. From cocktail party setup ideas to cocktail party hair ideas, you have a lot to think about when planning your party. But one thing you do not want to overlook is restrooms.
If you're hosting an indoor party, you might not think too much about getting a porta potty trailer. However, keep in mind that having tons of guests use a single bathroom can be challenging. If you're outside, the need for a portable toilet trailer is even more important.
The best thing to do is find a local portable toilet trailer rental that offers the services you need at a price you're comfortable with. Simply perform a search for "rent portable bathroom trailer near me" and find the company that's right for you.
The portable toilet trailer prices will vary depending on your needs. For a cocktail party, you might want to splurge on a luxury porta potty rental rather than a basic one. However, the fancier portable bathroom trailer rentals will cost a few hundred more. It's worth it for the elegance and sophistication of a cocktail party, though.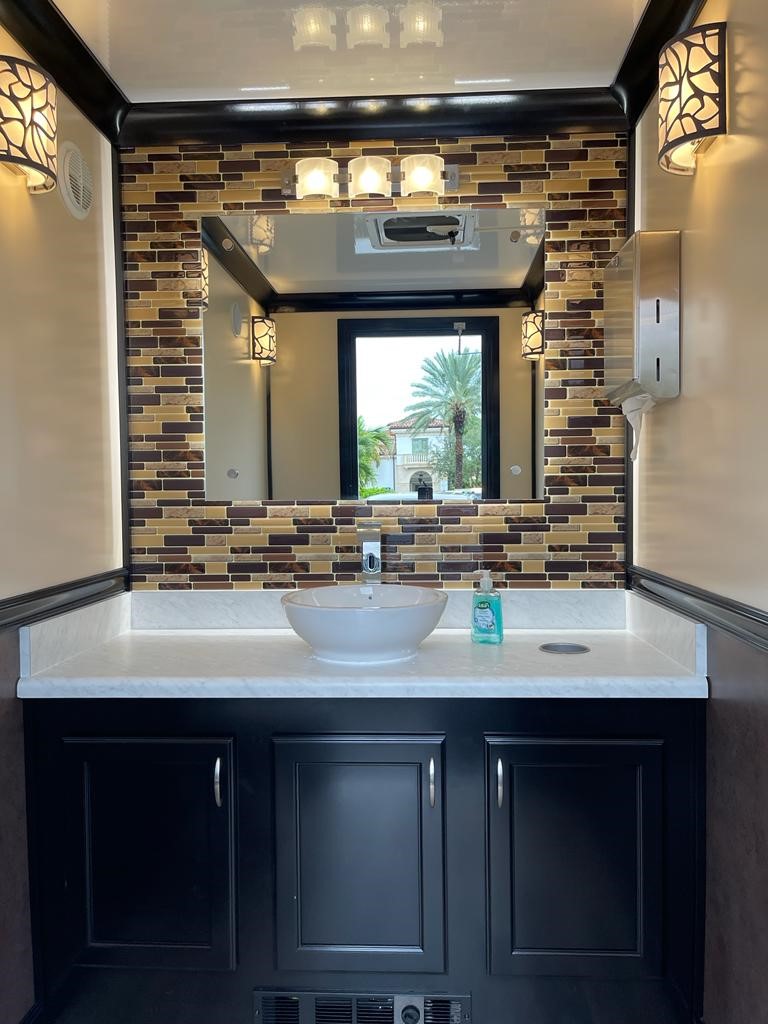 FAQs
How do you host a cocktail party at home?
A cocktail party at home can be as simple as you'd like. Pick a theme, make a drink and food menu, and only invite those closest to you.
How do you organize a cocktail party?
It starts by jotting down your budget and going from there. After you pinpoint your price range, put together your guest list and where you'd like to host the party. Then, decide on a theme and the food, drinks, and decor that follow.
What is the best time for a cocktail party?
Since cocktail parties do not serve a meal, it's best to opt for after dinnertime. Seven or eight o'clock is typically a good time to start a cocktail party.
How much do portable restroom trailers cost?
Rentals will depend on the type of restroom trailer, but most start at a few hundred dollars.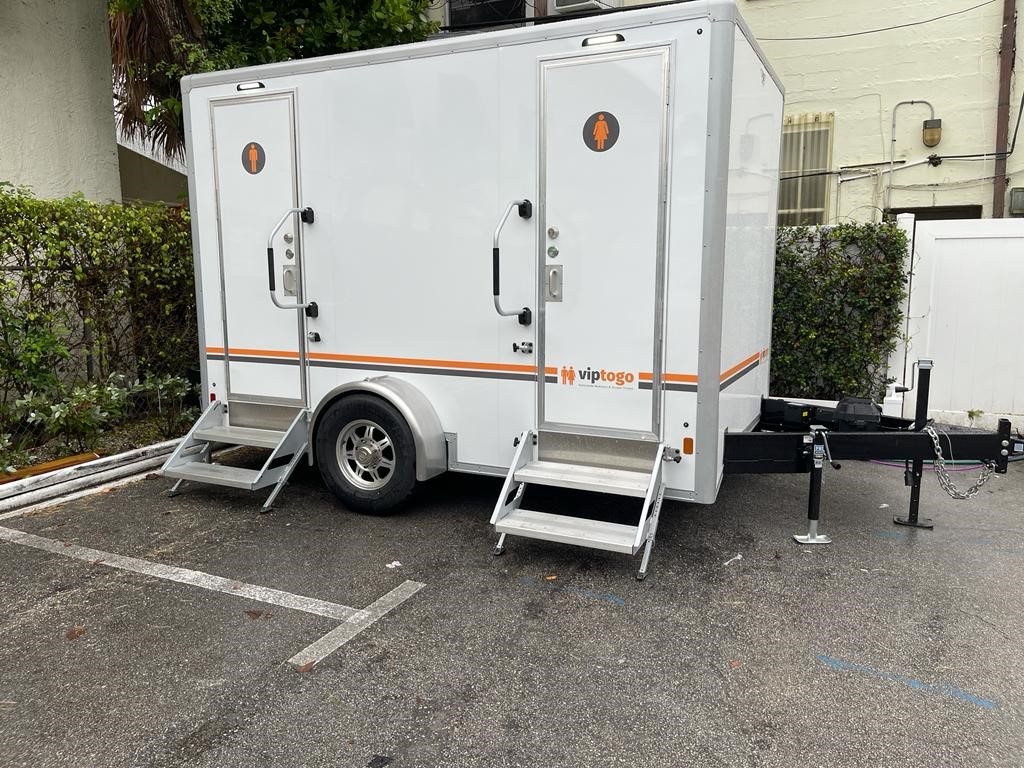 Final Words
Hosting a cocktail party is one of the easiest parties to set up and conduct. It all starts with deciding on a good theme and putting it together with drinks, music, decor, and entertainment. Keep it as small or elaborate as you'd like, but don't forget a toilet rental to keep guests happy!