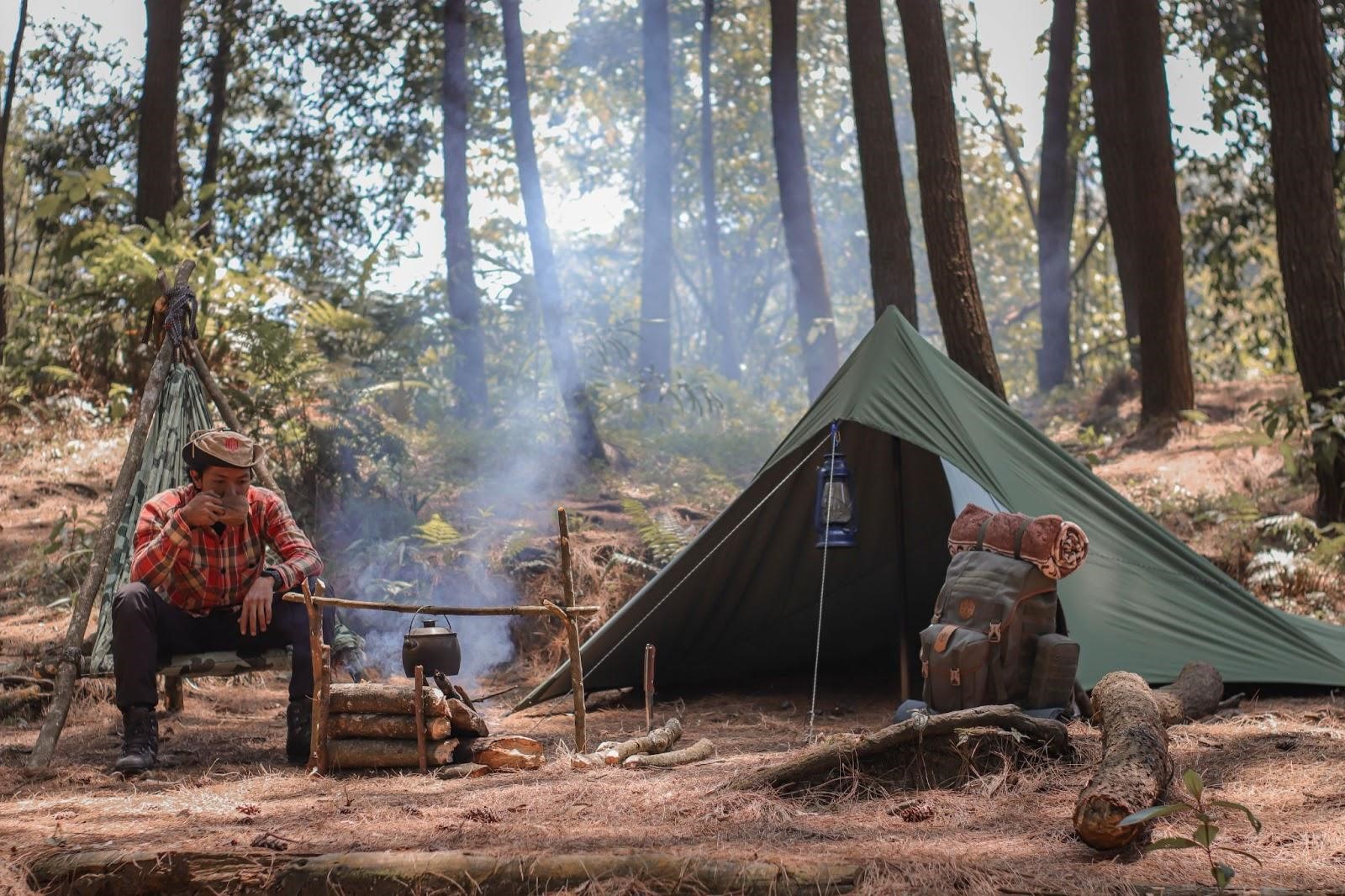 How to Plan a Camping Trip for Yourself, Family, and Friends
Camping is one of the great outdoor adventures. It's just you alone in nature, perhaps solo, with your family, or a small group of friends. Summer is the most popular time of year for a local or cross country camping trip. Warm days are perfect for lazing in a hammock, going for a hike in the mountains, and fishing in your favorite lake. At night, you gather around the campfire with the kids or your friends to share stories and roast marshmallows. While this all sounds like a dream come true, camping is a time when it's just you and nature. The conveniences of the modern world are not nearby, and you need to be safe, comfortable, and relaxed. In order to have the best camping trip ever, though, careful planning and preparation are essential. If you are not sure how to plan a camping trip or how to pack for a camping trip, here are some tips.
What to Bring Along When Camping
Being out in nature is great, but you will need to be as self-sufficient as possible. Camping sites can range from primitive to modern. Primitive camping is in the backcountry of nature where there is no electricity, running water, grills, fire pits, or restrooms. What you bring is all you have, and you must be prepared to manage daily hygiene and restroom needs. This type of camping involves quite a bit of hiking to reach the sites, so all your camping gear has to fit in your backpack, including food, water, clothes, and hygiene products. Many backcountry hikers and thru-hikers carry a camping porta potty tent or simply do their business in the open.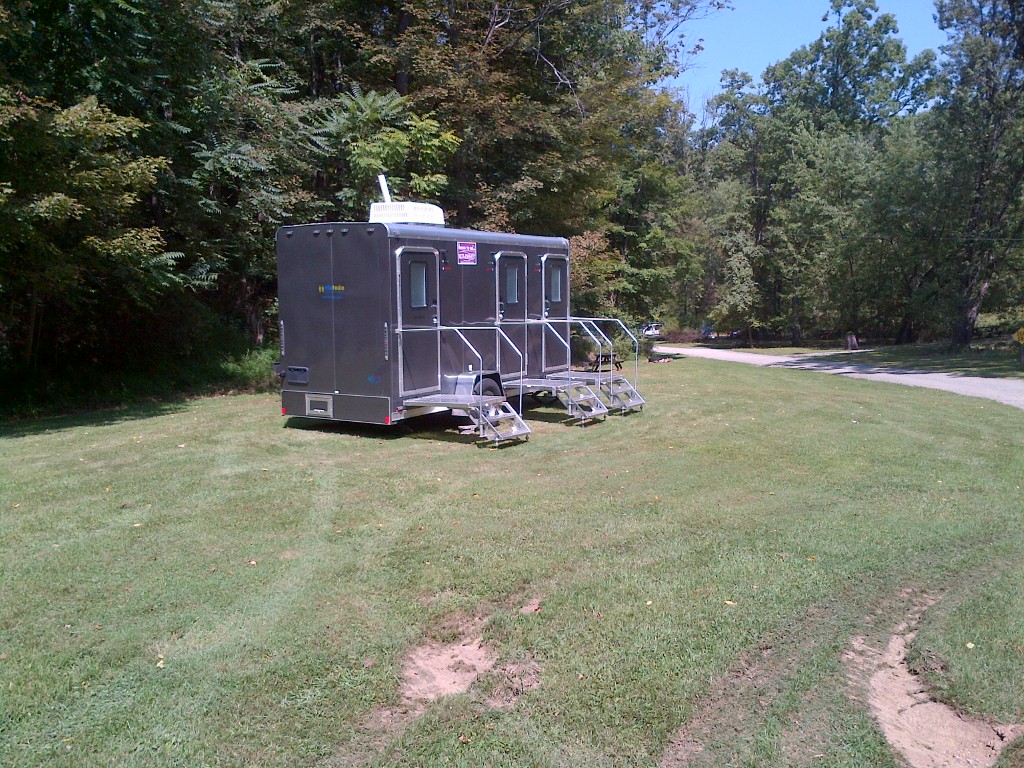 At the mid-range level is rustic camping. When you are considering how to plan a camping trip at a rustic site, be ready for just the basics. There may be a fire pit and basic porta potty, but no running water or electricity. Rustic campsites are good for people with some primitive camping experience, as well as people who have RVs to store all their camping road trip essentials. If you don't have a travel trailer or RV, the primary piece of camping equipment is a tent, as well as food, water, clothing, and a way to start fires and cook.
A modern campsite simplifies the things to bring on a camping trip. These locations typically have indoor restrooms and showers, or they may have portable restroom trailers and shower trailers, with running water, electricity, showers, paper products, soap, and air conditioning or heating. Some even have small stores onsite for the necessities. If you are planning a camping trip to one of these sites, bring along clothes, food, water, and items for cooking on a grill.
What You Will Do Without While Camping
As you are considering how to plan a camping trip, you will need to make some sacrifices and give up the comforts of life at home. Even with modern RVs that can bring along quite a few camping road trip essentials, there is little space for food, so choose wisely. Bring food that will provide nourishment, and it should also be easy to digest. You may not have a luxury porta potty nearby, so you want to keep your digestive system happy. Cell phone and internet service connectivity is variable. You may be outside the service area of your cell phone company, and WiFi in nature is very unpredictable. Also be prepared to have no access, or at least very little access, to electricity and water. Conservation of resources is essential when you are on a camping trip.
What You Will Gain From The Camping Experience
With all the many inconveniences and sacrifices of the modern world, camping offers quite a bit. At night, you lay under ebony skies that are filled with stars – infinitely more than what you see in and around the cities. You are lulled to sleep by the sounds of a gentle breeze wafting through the leaves, a small stream cascading over rocks, and the soft alert of an owl. Over the days, you learn that you can not only survive in nature on your own, but that you feel more at home in a setting of tranquility and quiet.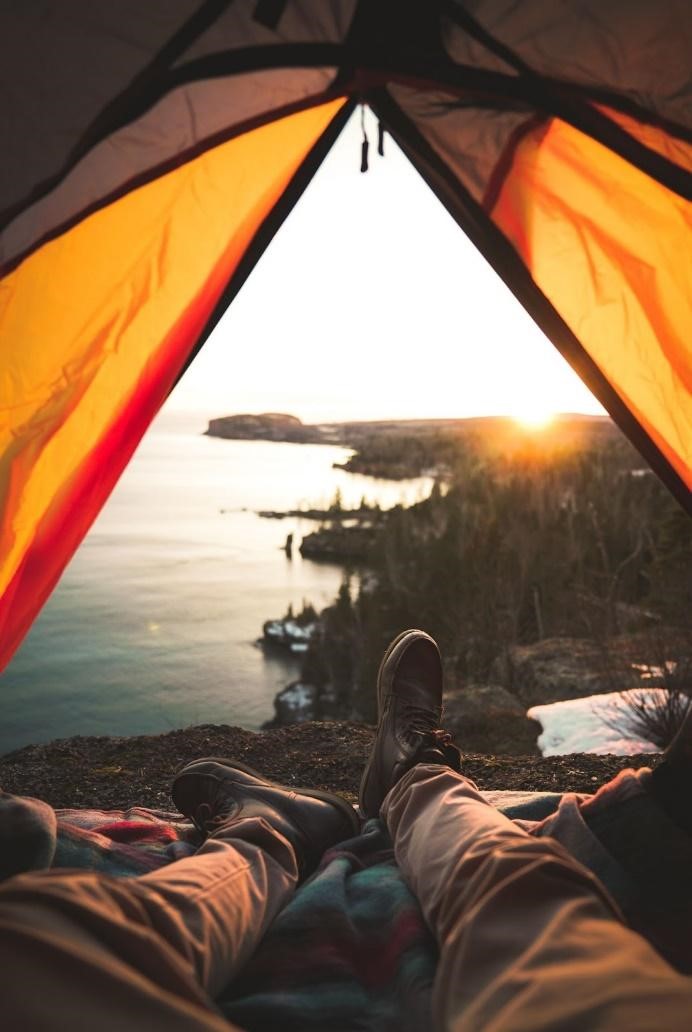 What You May Not Enjoy About Camping
The one aspect of camping that keeps most people from enjoying this incredible activity is lack of convenience. There are no microwaves, drive throughs, or convenience stores. You sleep in a tent or small RV bed, and the inside porta potty is not as elegant as your bathroom at home. Once you know how to plan a camping trip, though, you can enjoy your time in nature with just the camping road trip essentials.
Pros and Cons of a Family Camping Trip
A family camping trip takes some extra consideration for your children when you are deciding how to plan a camping trip in the summer or other times of the year. Most children are excited about spending time in nature exploring and hanging out with their parents. Their enthusiasm should be balanced with safety, welfare, and hygiene, and you should be prepared for any emergencies that may arise. Here are some pros and cons of family camping trips.
Pros
Special time as a family
Camping trips are fun, engaging, and educational for children
Road trips make for the best camping trips ever
Cons
Children may not adapt quickly to being without modern conveniences
Being in nature can increase the chances of illness and injuries
Campsite may not have a clean porta potty trailer or restroom
Choosing the Best Place for Your Camping Trip
When it comes to finding a site for road trip camping, you have almost unlimited options. Most every lake, beach, and forest has a campground either rustic or modern camping. The sites offer the camping road trip essentials, just at various levels. You can choose a site that has a fancy porta potty and shower trailer set up or a full brick-and-mortar restroom and shower facility. If someone in your group has limited mobility, make sure that the camp site has ADA-compliant restroom trailers or facilities.
As you look at your options for camping sites, read online reviews. Watch for any comments about sites being unclean. You should also check with the state or federal agency that manages the campsite to see about any issues with wildlife, flooding, and fires. In the days before your camping road trip, start watching the weather forecasts for the area, as well as the route that you are driving. Above all, never choose a camp site that does not have the facilities that you need. Nature is a tough teacher, and the lesson could be severe.
How COVID-19 Affects Camping
Nature is one of the safest places to be during the COVID-19 pandemic. The US National Park Service, in collaboration with the US Center for Disease Control and Prevention, provides guidance on how to safely camp and reduce the risk of transmitting or being infected with COVID. The good news is that camping is considered safe when you prepare with some basic camping road trip essentials that protect you, your family, other park visitors, NPS employees and volunteers, and the camp sites. If you have symptoms of COVID-19, it is best to stay home until you are well. Here are some tips from the NPS for how to plan a camping trip at this time.
Understand capacity limits and entrance reservations
Adhere to any trail closures or changes to trail regulations, such as one-way trails
Be prepared for reduced services at local, state, and national parks, such as restroom facilities
Take your own toilet paper, hand sanitizer, paper towels, and other hygiene products
Consider taking a camping porta potty
Maintain social distance, even when outdoors
Where a mask whenever inside a building or facility
Check with the park prior to leaving for your camping road trip to find out about changes to rules and operation
Gathering with Friends and Family While Camping
As much as we all want to see our friends and families after the past year, COVID is still a reality. Communicate with your friends and family the importance of staying safe as individuals and a group. Encourage anyone who is experiencing symptoms of COVID to stay home, and for those who have not been vaccinated, to let everyone in the group know. COVID vaccines are not available for children at this time, so you may want to limit your guest list for the time being.
Camping Keeps You Healthy
The COVID pandemic has changed much about modern life, and many people are staying at home. Getting out in nature is a perfect way to keep your body and mind healthy and active. Knowing how to plan a camping trip and making sure that you have all the camping road trip essentials makes the experience one that you will remember for years to come.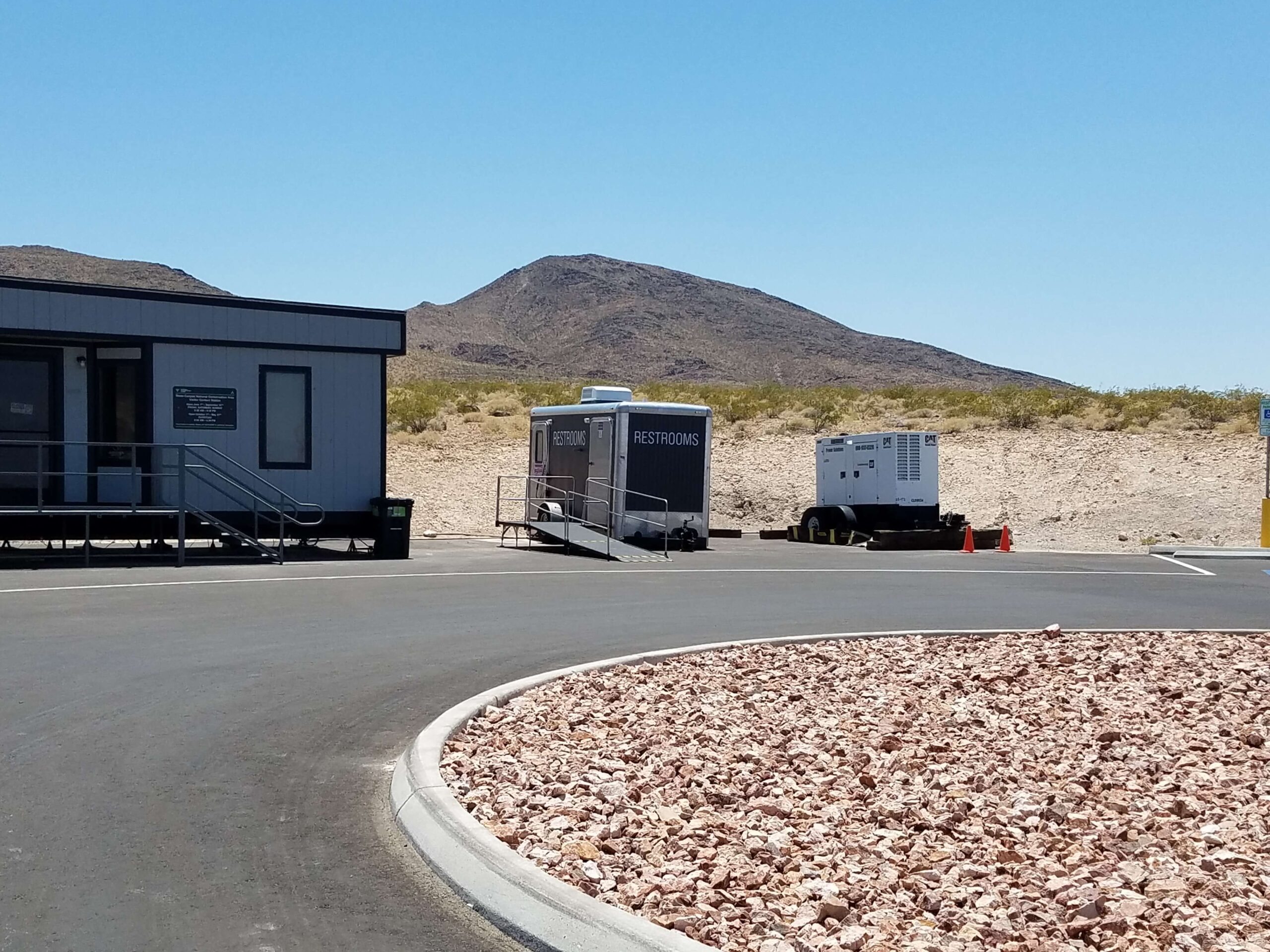 FAQs
How much does it cost to rent a porta potty?
As you are making your camping trip packing list, the basic necessities will come to mind, such as showering, using the bathroom, what clothes to take on a camping trip, food to bring on a camping trip, and how to enjoy your time in the outdoors. One of the best camping trip ideas for large groups and "glamping" is a luxury portable shower and toilet trailer. These units come fully-equipped with toilets, stalls, urinals, sinks, running water, and even showers. You can find just the right size and configuration to fit your budget.
What do you use for a toilet when you go camping?
When you are in the woods, there are only a few options for doing your business each day. If you are into a rustic adventure, you can bring along a roll of toilet paper and simply find a secluded place in the forest. If you prefer a bit of privacy and are not staying at a campground with facilities, you can find a portable porta potty tent at your nearby camping store. A camping potty tent is basically a canvas or nylon structure that you erect at your campsite. You can also find buckets with toilet seats and special bags. Make sure to buy a camping lantern for the dark.
What is the smallest camping toilet?
If you don't like the idea of finding a small piece of clear ground behind a tree or bush, you can find compact toilets at your local camping store. The smallest size is a five-gallon bucket. A special bag fits inside the bucket with chemicals inside to break down the waste, and the bags have strong zip closures. You dispose of the bag in a dumpster on your way home. You can also get an outdoor porta potty tent for privacy.
Which is the best way to have a shower while camping?
Showering is another modern convenience that is challenging when you are in the great outdoors. People who enjoy backcountry hiking and camping typically rely only on a small washcloth and gel sanitizer, and they may find a clean stream or lake to rinse off quickly. Only modern campgrounds have shower and toilet facilities onsite.
What is the best portable shower for camping?
If you are staying in a mid-range campground, you can find portable shower tents at your local outdoor store. If you are planning "glamping" camping trips for adults and kids or a girls camping trip, renting a luxury bathroom/shower combination trailer that can be set up at your camp site is an ideal solution, especially if you are planning on staying in nature for a few days or longer.
Is a campsite bathroom a public building?
Campsite bathrooms are considered public buildings. As such, there are a few items that you should include on your list of what to bring on a camping trip. Make sure to have toilet paper, paper towels, bath towels, washcloths, soap, hand sanitizer, masks, and toilet seat covers.