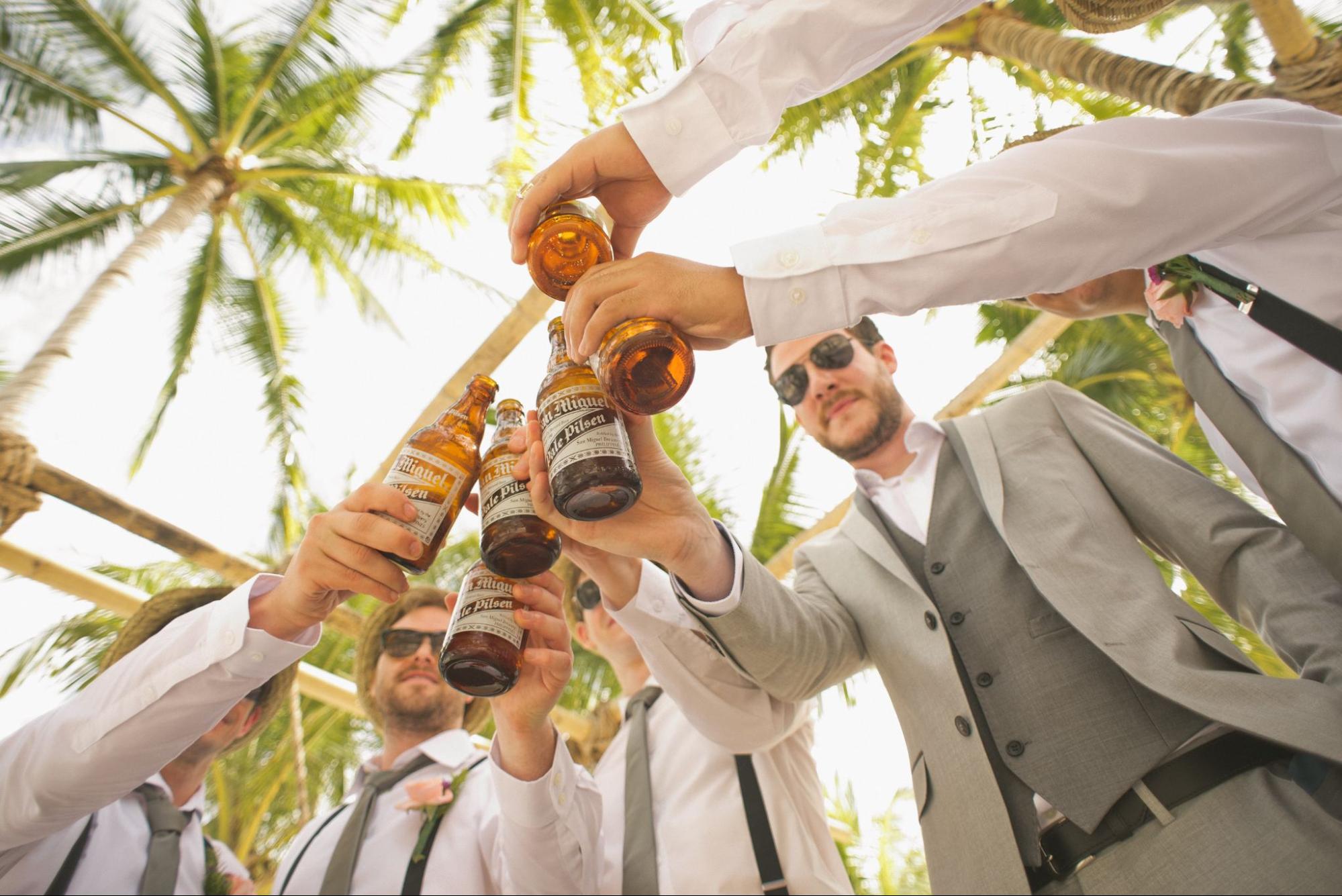 Bachelor Party Planning: How to Throw an Unforgettable and Epic Party
As a groomsman, one of your biggest responsibilities is to throw a bachelor party that's unforgettable and fun.
Who plans the bachelor party? Typically, the groom's best man or groomsmen collectively plan a party. The ultimate goal of a bachelor party is to enjoy male camaraderie while celebrating the upcoming wedding.
A bachelor party is an old tradition dating back to the 5th century, where a celebration is held to mark the last night of a man's singlehood. In modern times, it's meant to usher in a new phase in life (marriage) with a healthy dose of debauchery.
Bachelor party planning can be easy. You can pull off a great night for your soon-to-be-hitched buddy.
We've created a simple bachelor party checklist and followed it up with brilliant ideas on how to plan a bachelor party.
Bachelor Party Checklist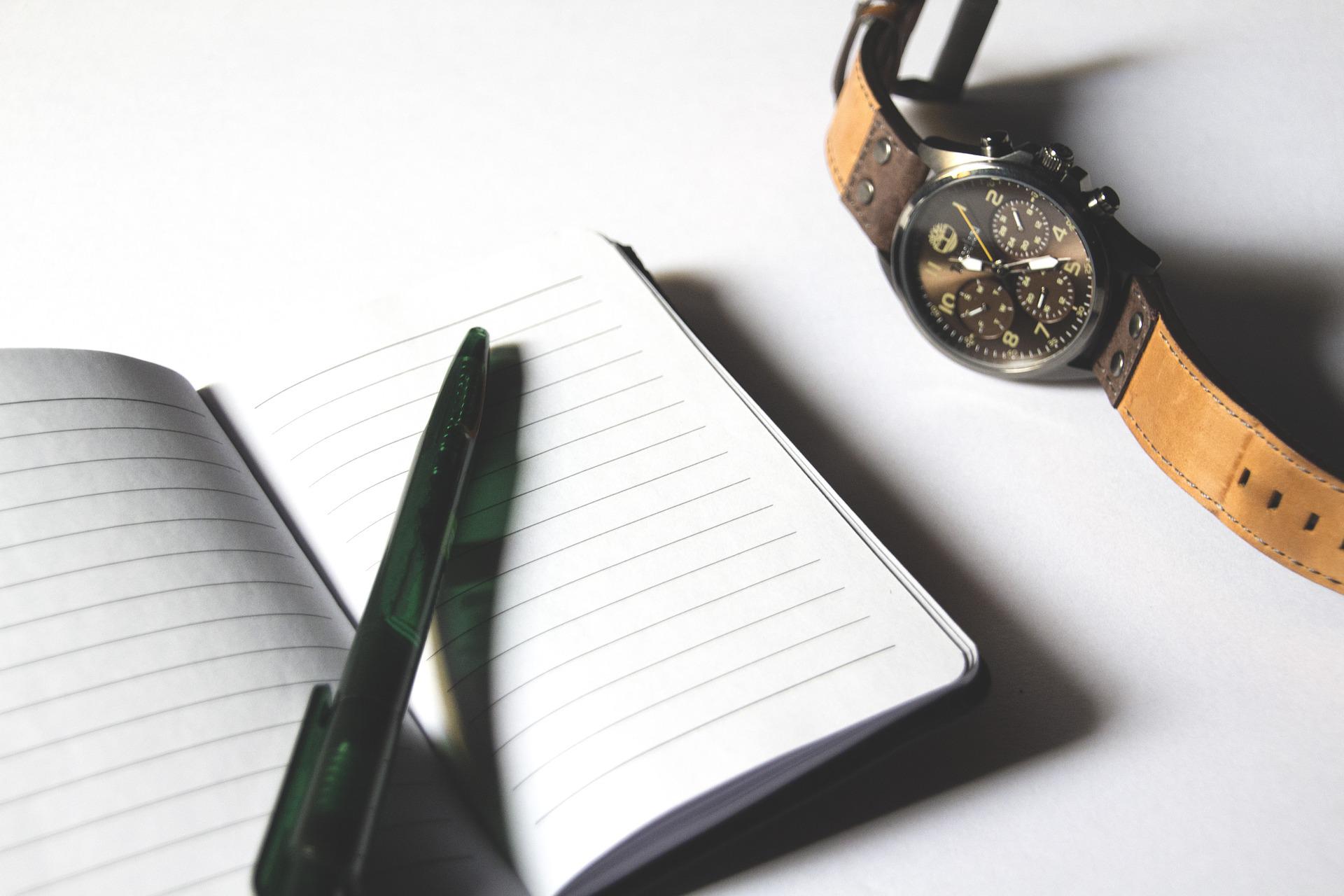 Gauge Your Audience
The most important aspect of bachelor party planning is honoring the groom's wishes and interests! If your pal doesn't like the whole bar-hopping, getting-drunk-at-a-club scene, then don't plan a party at a bar.
Be in tune with what you think the groom might enjoy best. If he's a nature enthusiast, a camping trip would be a big hit.
Once you've figured out what you want to do, picking a location is integral to bachelor party planning. If you've decided on a night of clubbing, make sure to call the venue ahead of time and book it or make reservations.
Bachelor party outdoor ideas are even better. Crack open a cold beer by the lake and go fishing with the boys. If you choose an outdoor venue, don't forget to get portable restroom rentals for your guests.
Wondering how to plan a bachelor party that everyone invited can attend? You want to find a block of time when the groom will surely be free. Make sure it doesn't clash with any of the groom's pre-wedding responsibilities!
Organizing a faraway trip for bachelor party planning? You'll need to schedule your dates ahead of time, book tickets, and figure out travel requirements. Send out itineraries to everyone on the guest list well in advance.
The guest list for bachelor party planning typically involves the groom, his closest friends, and his family. Stag parties are traditionally only held for men. But being flexible and having all the groom's close friends, regardless of gender, makes for an amazing party too.
Once you're ready with the guest list, get creative and customize your bachelor party invitation to fit the theme of your party.
As mentioned before, if you're planning a trip somewhere far, book those flight or train tickets ASAP! Get everyone on board with your idea and start making an itinerary.
Being organized is key when it comes to bachelor party planning.
If you need to reserve hotels or properties, get it done in advance. A great bachelor party idea is to go on a road trip. You might want to rent cars in case you aren't using your private vehicles.
Even if all you want to do is hop from bar to bar, make a tentative list and a map of pubs you want to visit during your bachelor party planning. This helps maintain a structure for the activities.
Tired of the bar scene? It doesn't always have to be a drinking fest when you're looking at how to plan a bachelor party. Go hiking on a trail, hire a yacht for a fun brunch on the water, tee off at a golf course — the possibilities are endless.
Considering options for how to plan a bachelor party with a chilled-out vibe? Bachelor parties at home can be just as fun. Play poker, throw some darts, fire up your favorite multiplayer video games, and serve amazing food.
As you do your bachelor party planning, make sure to follow up with your guests on whether they can make it or not. This helps you organize catering, book an appropriate venue, set up your venue for the right amount of people, etc.
Bachelor Party Ideas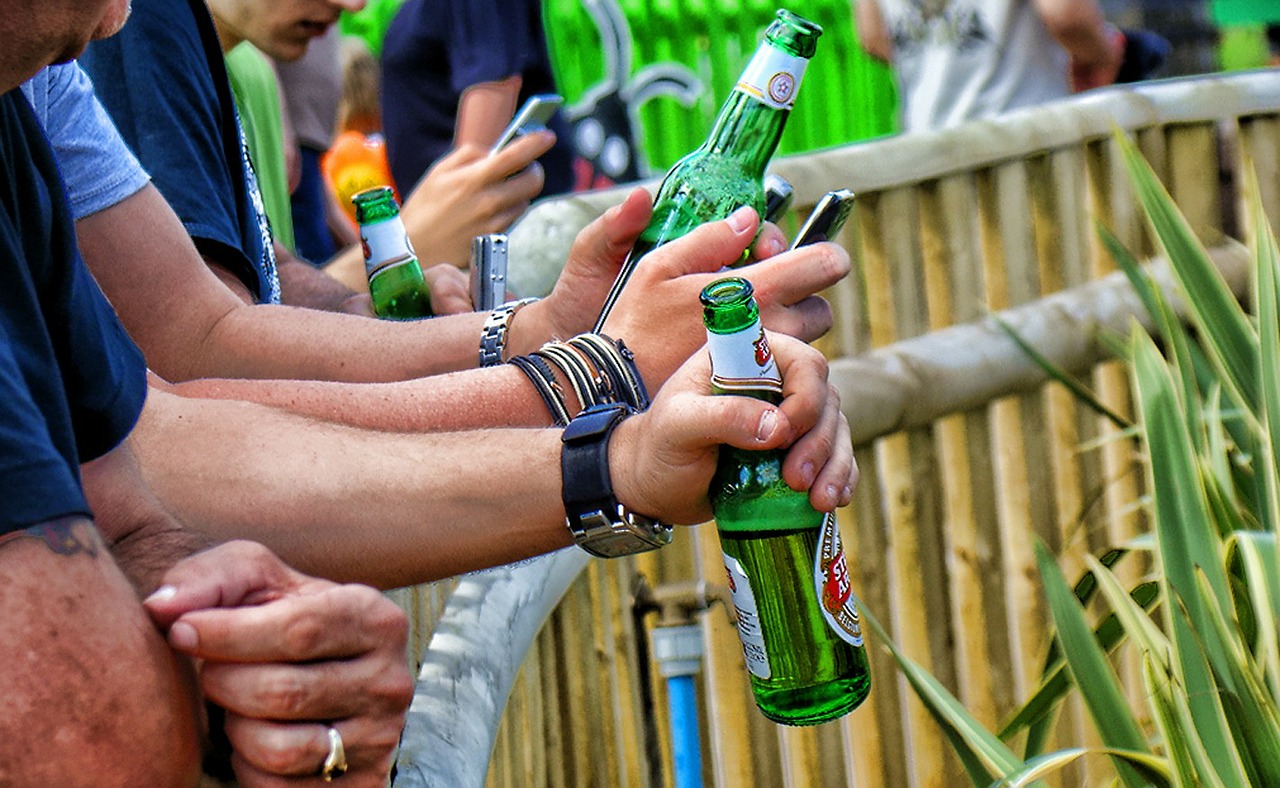 Renting a beach house is one of the best outdoor bachelor party ideas. You can go on a road trip to get there and have a party when you arrive.
After all, what's better than nursing a hangover by the beach?
If you're in the mood for a themed beach party, throw a bachelor party luau! With a few embellishments like setting up a bonfire, getting catering services, and hiring restroom trailer rentals — you've got yourself an unforgettable beach bash.
Picture this: the groom, you, and all the boys setting up tents in the wilderness and swapping stories under the stars. Roast some marshmallows, tell ghost stories, and celebrate youthful nostalgia.
In the morning, you can go hiking and enjoy fishing by a lake or river. Find out what the national or state parks around you offer. Most parks also have canoeing and kayaking activities.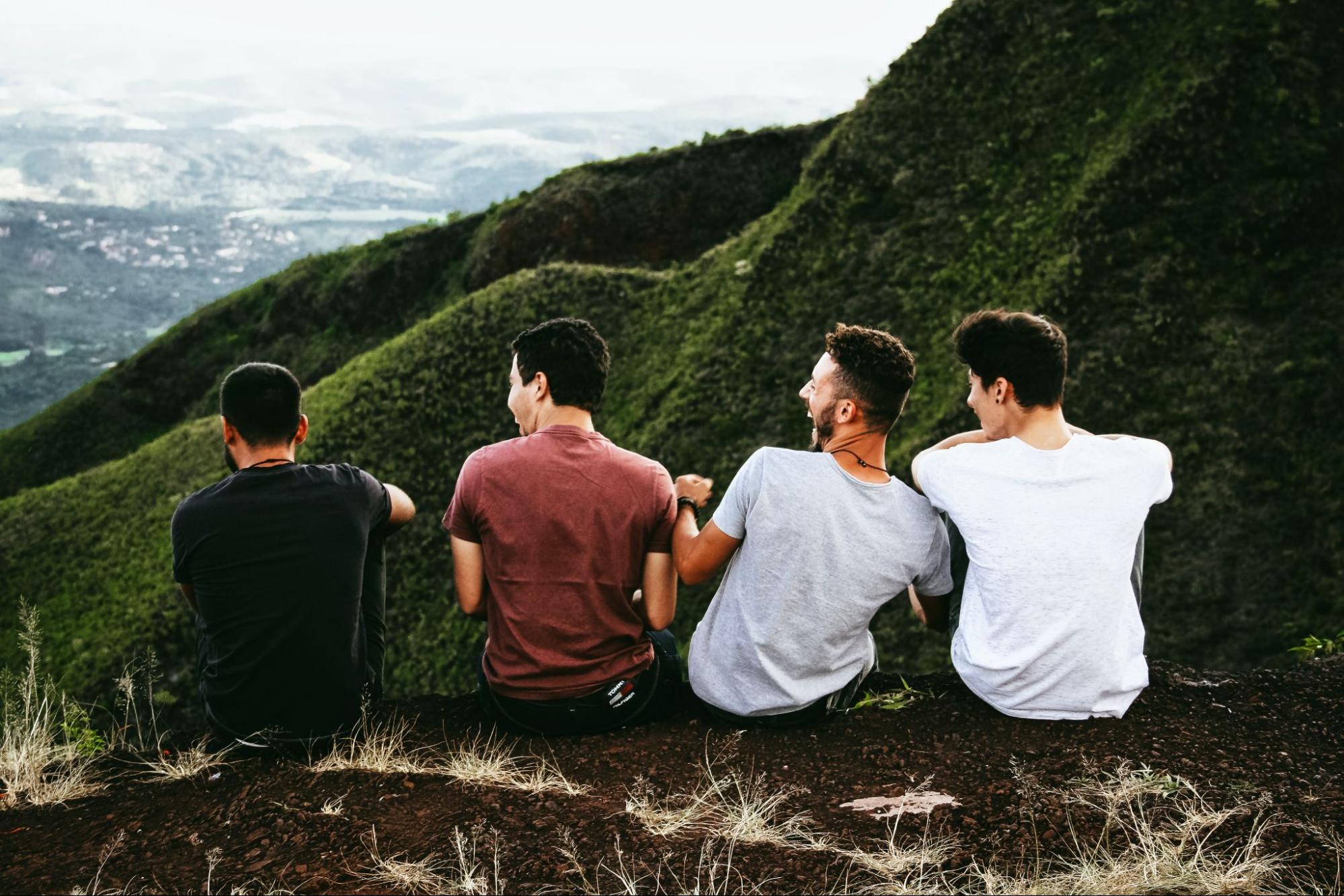 Is the groom someone who loves a good, debaucherous night of drinking, dancing, and letting loose? Some might argue that this is his last night of freedom.
Remember, what happens at a bachelor party stays at the bachelor party. Go ahead and reserve a club or lounge for the night of the big celebration.
You can book a venue and hire a great DJ if you want it to be a private event.
Paintball and laser tag are some of the most fun bachelor party games. Divide yourselves into teams, get your war paint on, and get ready for battle.
Make sure you let the groom's team win!
Prefer to plan a bachelor party that's classy? If the groom is a connoisseur of fine food and drink, hit the town and find the best restaurants for a meal cooked by gourmet chefs.
You can make this night extra glamorous by hiring a limo and driver. Suit up and enjoy some first-class steak.
Once you're done with your meal, go to high-end lounges or bars and splurge on fancy whiskey and wine.
Before you pack your clubs, make sure golf is something the groom and your friends enjoy. Choose a day with good weather and visit the country club in your town.
Golf is a great way to have a mellow, intimate celebration if that's what you're into. Plus, a delicious lunch at the country club won't hurt either.
A laid-back bachelor party game night idea is to bring the boys together and get all your favorite video games on. Serve snacks like fries, chicken popcorn, chips, and dip along with great beer. Get creative with your bachelor party decor.
Get a bachelor party cake and you've got yourself a chill night. Watch some bachelor party movies like Hangover or cult favorites like Die Hard and Pulp Fiction.
Classic video games to include are Call Of Duty, Grand Theft Auto, and Tekken. You can also let the groom choose some of his favorite games and movies.
Need a spin on a good ol' fashioned bar crawl? Organize a scavenger hunt that takes you to your favorite bars and pubs all over town. Leave clues with the barkeep or manager for your party to solve!
Get customized funny bachelor party shirts made for the bar crawl. An embarrassing photo of the groom and the wedding date written on the shirt makes for great bachelor party favors.
Have a prize at the end for the first person to complete the scavenger hunt. Add a fun drinking game at each stop as well.
How to plan a bachelor party that's engaging? If the groom enjoys adventure and adrenaline, book an escape room for your party.
This is a great bachelor party planning idea when you want to lay off the booze, and have a structured activity for everyone to take part in.
An escape room is designed to make you feel like you're in a life-or-death, action-packed adventure! Plus, the winner gets bragging rights.
One of the best things about bachelor parties is they bring the whole group together, even the ones who are often too busy with family and work. Use this time to create an incredible memory and go skydiving.
Inquire at local organizations that offer skydiving experiences and get going.
This is a great answer to how to plan a bachelor party that is intimate, especially if the groom isn't too keen on big groups.
Why VIP To Go?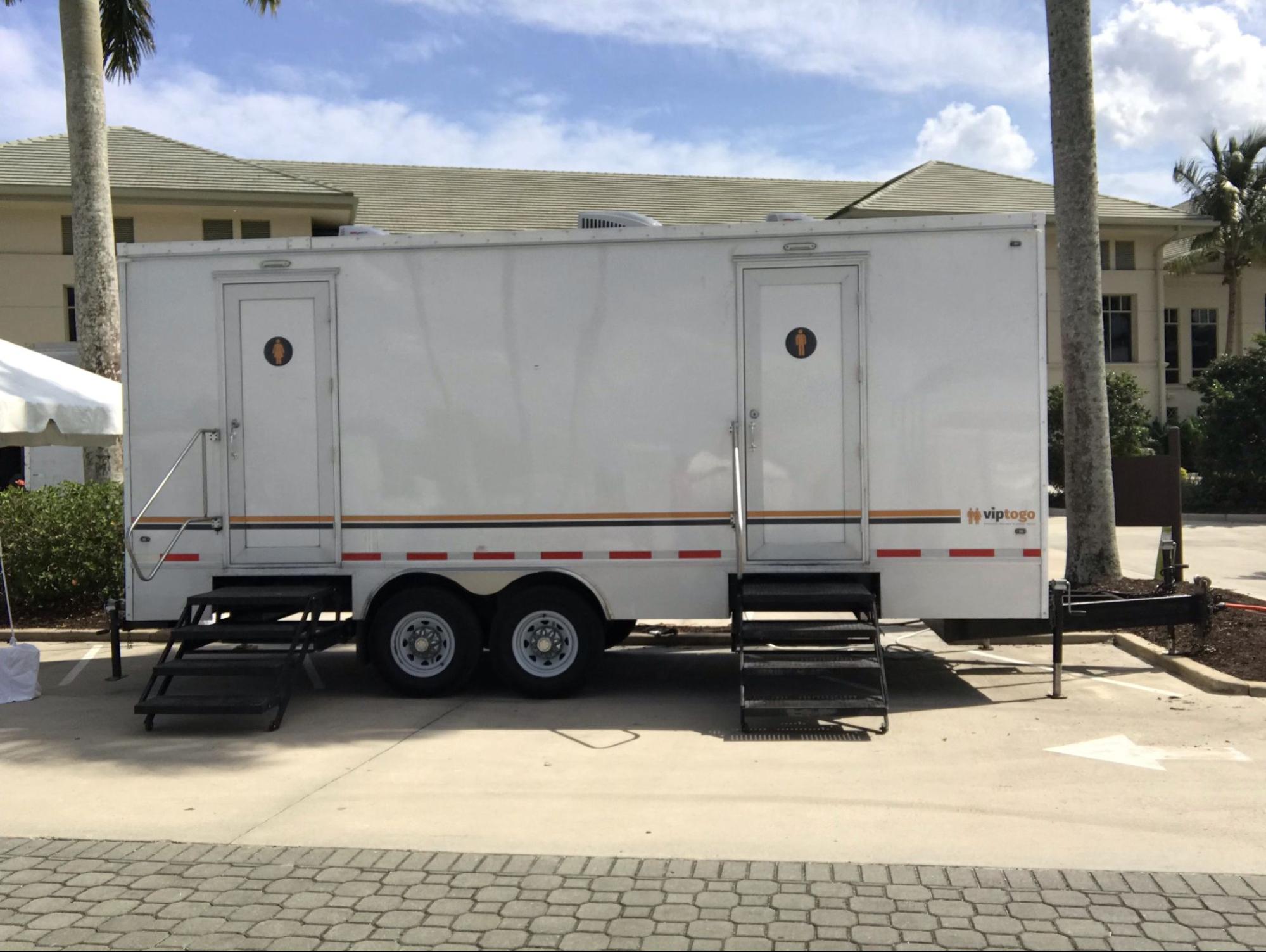 A bachelor party would be incomplete without a hygienic and spacious bathroom. To make sure your guests are comfortable when they've had one too many, hire accessible restroom trailers that will be delivered to your location.
VIP To Go delivers the best portable event restroom services. From a handicap porta potty rental to a fancy event restroom trailer — we've got it all.
VIP To Go's diverse product rental line consists of shower and event restroom trailer rentals that fit every need. We have compact 8-foot trailers to 53-foot trailer units, each that comes equipped with sound systems, AC, heating, grooming mirrors, and handwashing stations.

However, you can also enjoy more luxurious comfort with restrooms that are equipped with sound systems, full temperature control, upscale decor, modern lighting, and more for the ultimate party.
We even have inclusive ADA-accessible portable restrooms and portable handicap bathroom units. Hiring event restroom rentals has never been better or easier.
Contact us to make a booking. We're here to help!