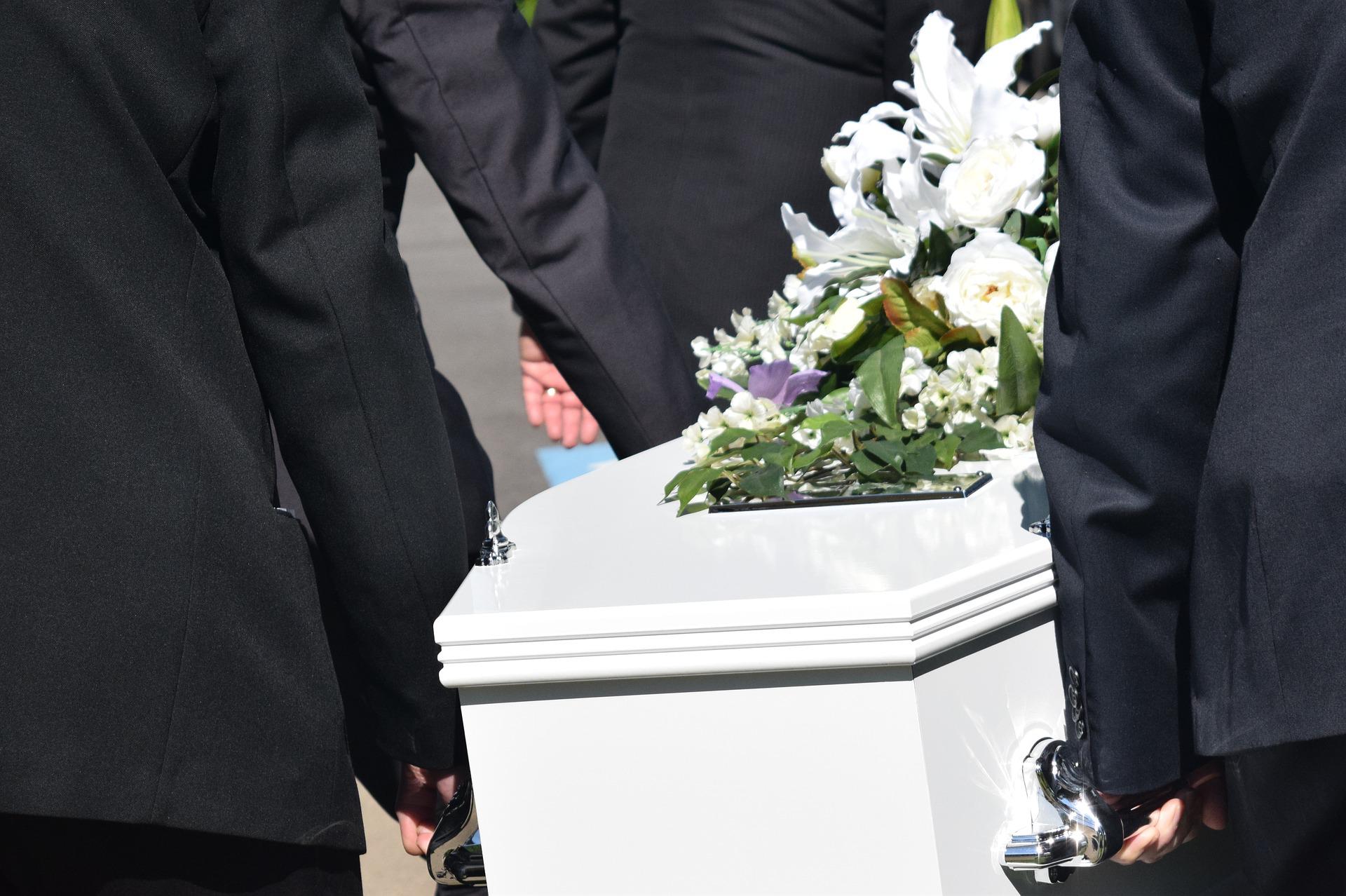 The Seven Essential Steps to Planning a Funeral
Planning a funeral is never a fun time, but unfortunately, it's a part of life. In the event that a loved one has passed, and you're put in charge of the services, the situation becomes even dire. Not only are you experiencing an overwhelming amount of sadness and grief over a lost loved one, but the responsibility of planning the funeral can pile on a tremendous amount of stress.
The best thing you can do before planning a funeral is to take a step back, breathe, and indulge in your emotions. It's okay to take a couple of days to grieve with friends and family members. Taking this time will allow you to feel a bit more stable and ready to take on the challenge of planning a funeral.
Once you feel mentally ready (or at least as close as you can possibly get), you can follow along with these seven steps to planning a funeral.
Step-by-Step Guide to Planning a Funeral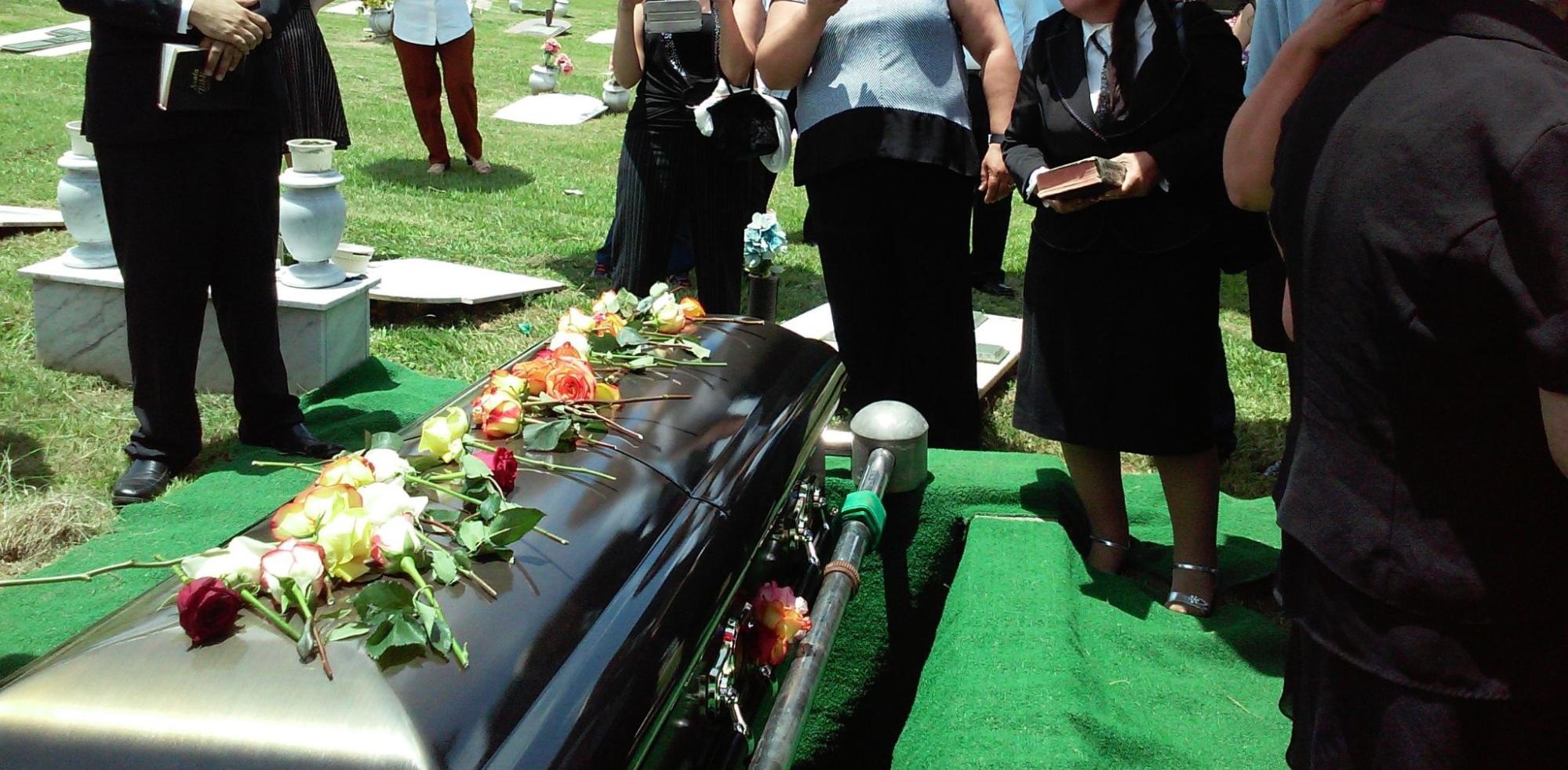 1. Find Any Pre-Arrangements
Your first step is to locate any pre-arrangement the deceased may have made. For instance, they may have purchased funeral insurance so that all or some of the cost would be covered. They may have also purchased a specific plot or have jotted down their wishes for the elements of a memorial service, such as a particular song, type of flower, etc.
2. Create an Obituary
Next, you will need to create an obituary for the deceased. This will contain essential information, such as their name, date of birth, and date of death. Most families will also include information about the individual's spouse, children, grandchildren, etc. There may be mention of their career, achievements, and things that stood out about the person, such as their incredible personality.
3. Decide on a Funeral Home
There are likely many funeral homes in the area to choose from. The best option is to search for "funeral planning near me" or "funeral planners near me." This will connect you with local funeral homes with funeral planners that can help you every step of the way – and take some of the load off, which is essential during these trying times.
To help you decide which funeral home is right for you, discuss different aspects of the funeral with the funeral event planner. For instance, share your funeral timeline and budget to see which funeral home has the best price and accommodations for your needs.
You can also ask them essential questions like, "How to plan a graveside service" or "How to make funeral arrangements for cremation."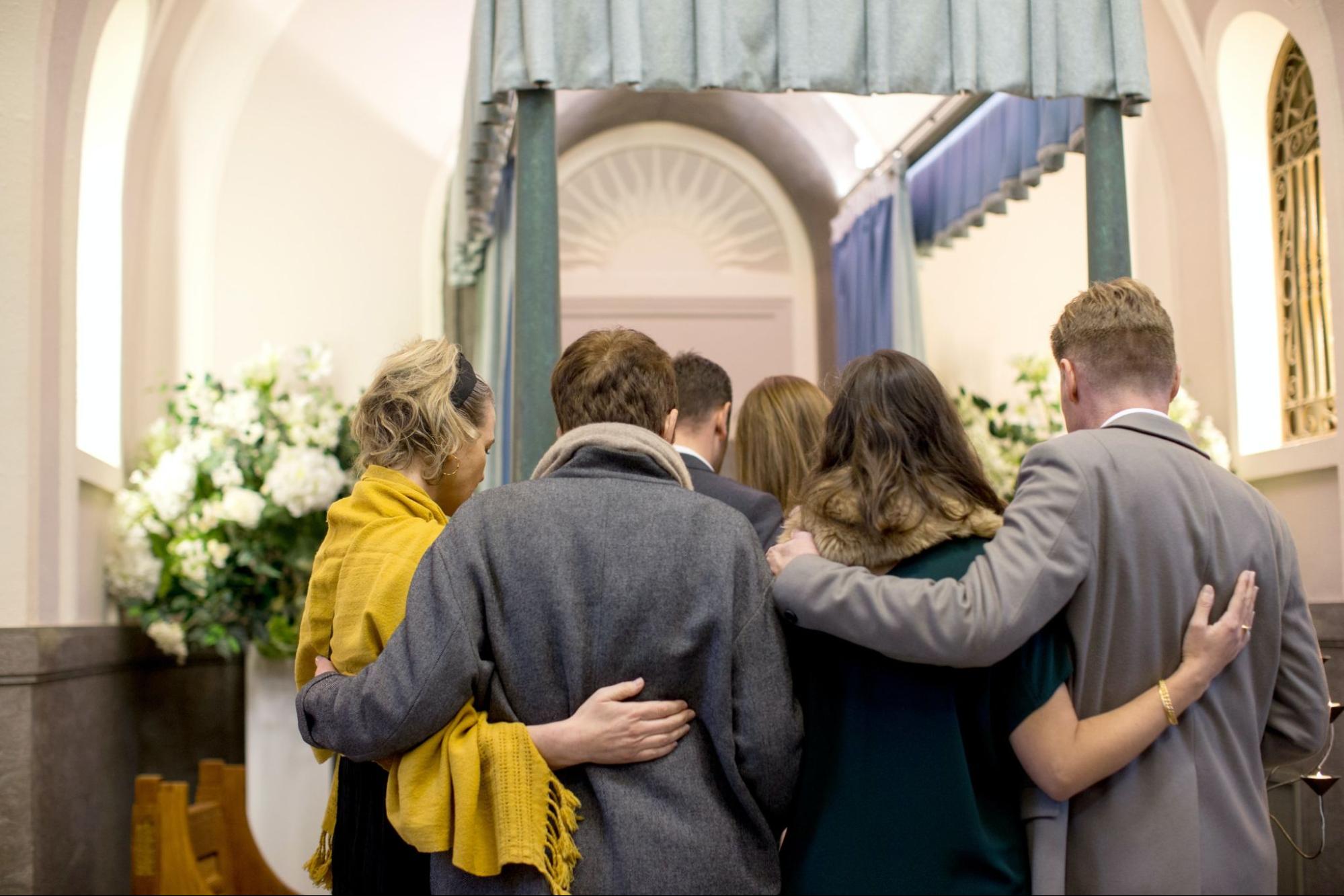 4. Choose the Type of Funeral
Deciding on the type of funeral is one of the critical steps to planning a funeral. At this point, you will need to determine if you're going with cremation or a casket. From there, you can go over more specific details with the funeral consultant, as cremation and funeral services have different options.
For example, you can choose to have an open or closed casket during the funeral or memorial service, and if you're going the cremation route, opt to scatter the ashes or be placed in an urn or mausoleum. There are other choices to discuss with the funeral coordinator, such as religious traditions to be respected and types of flowers to be used.
5. Select a Casket/Urn
Now that the bulk of the funeral decisions have been made, it's time to select a final resting place for your loved one. You can purchase a casket or urn from the funeral burial service you're using or buy it elsewhere. Your funeral planner can help you to make the right decision.
6. Choose a Resting Place
Once the casket or urn has been selected, you will need to find a spot to lay your loved one to rest. Many individuals have pre-purchased plots, say next to other family members, and you can find this information in their pre-arrangements.
If a resting place has not been chosen, it will be up to you to decide on the right place. Some people choose a location based on price or location, while others prefer a plot based on proximity to other deceased family members.
Talk to your family about which plot is suitable for your deceased loved one. The funeral planner can also help you select which spot is right for your loved one.
7. Put Together the Service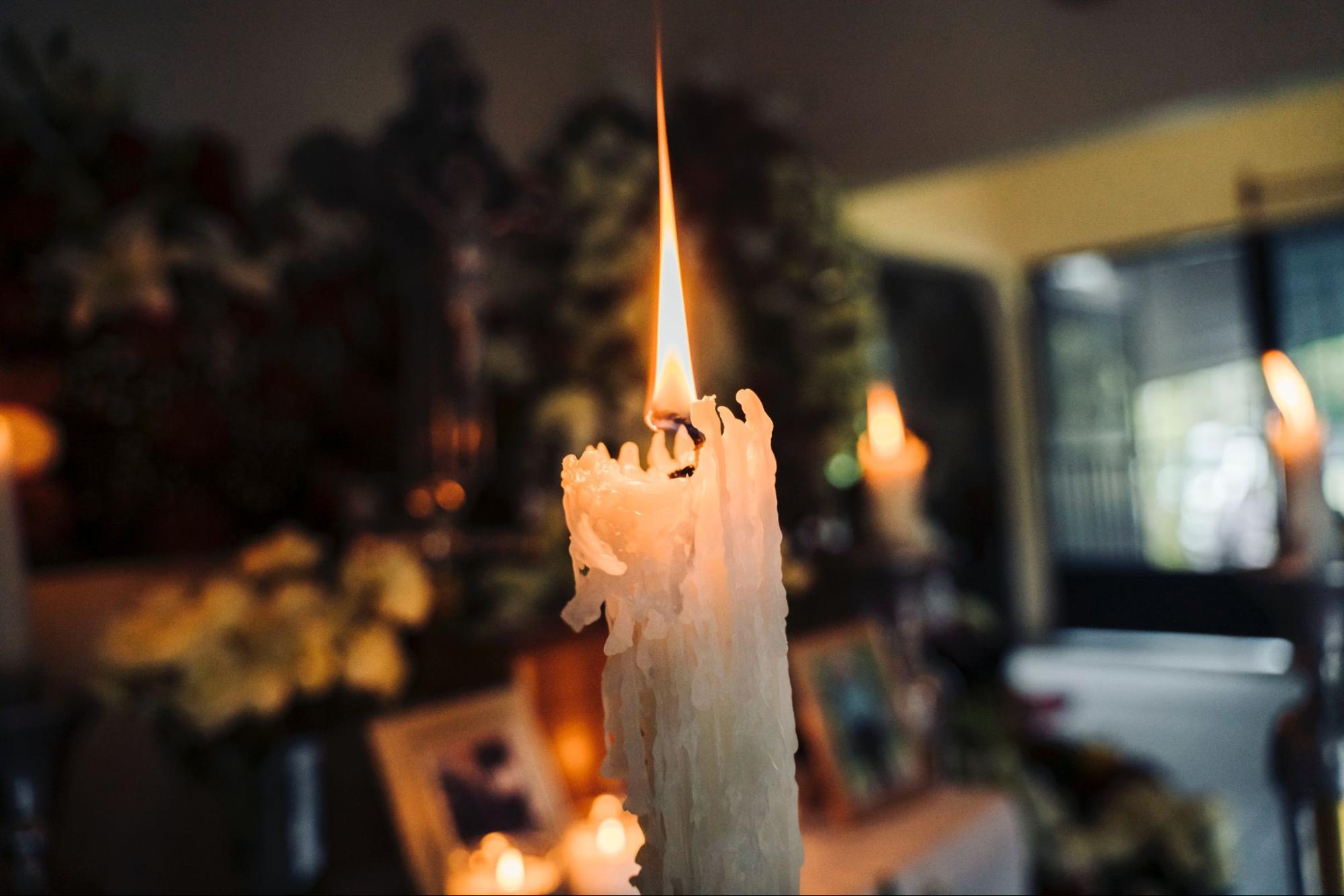 The final step in steps to planning a funeral is to put together the funeral service. What is a service for a funeral? Well, a funerals service is also known as a "celebration of life." It will typically take place in a funeral home or graveside. A typical funeral service will include songs, eulogies, and music, although you are free to choose which parts of a funeral service to include or not include.
While your freelance funeral director will help you decide what to do at funeral service, there are some critical decisions to make on your behalf. For instance:
Select which photos and other memorabilia to display at the services

Decide on songs to be sung or played during the services

Decide whether or not post-service meals will be made, and if so, what meals to serve

Select the clothing for the loved one to be buried in (if applicable)

Decide if any heirlooms, photos, jewelry, etc. will be buried with the loved one (if applicable)

Determine which loved ones will read eulogies or serve as pallbearers

Select scripture that will be read during the services

Arrange transportation for loved ones to and from the services
How VIP To Go Can Help
At VIP To Go, we understand that the steps to planning a funeral can be overwhelming, saddening, and stressful, with or without a dedicated funeral planner in tow. Well, we're here to make the planning process that much easier with our wide selection of event restrooms when and where you need them.
We know it can be easy to forget essential things like event restrooms when planning a funeral. You're so focused on all the other critical steps to planning a funeral that personal needs and wants can get placed on the back burner.
But the last thing you want is uncomfortable guests at the services. They're already struggling with losing beloved family members; they shouldn't struggle to find somewhere to answer nature's call.
Luxury Portable Restrooms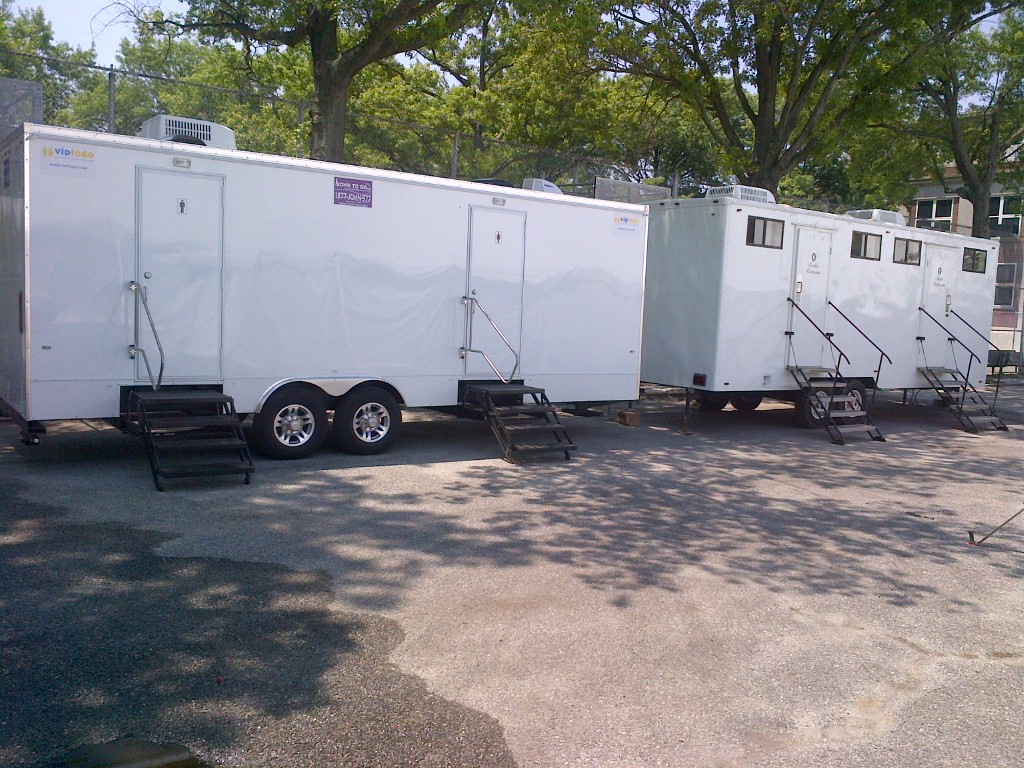 VIP To Go is known for having the most luxurious portable toilets for events on the market. We pride ourselves on offering lavish portable restroom rentals that will have you forgetting you're using a "trailer bathroom rental."
Each luxury bathroom trailer comes complete with a cozy heater for funerals taking place during the winter, as well as spectacular air conditioning units to keep guests comfortable in hotter temperatures. Every bathroom trailer rental also comes with a picture-perfect sound system and high-end decor to ensure a premier experience from start to end.
Not only that, but our event restroom trailer options are sanitized and cleaned, so your guests don't have to worry about typical horrendous odors and filthy sights common with bathroom trailer rentals.
We also have ADA-approved trailers to accommodate the disabled, as well as portable toilets and showers.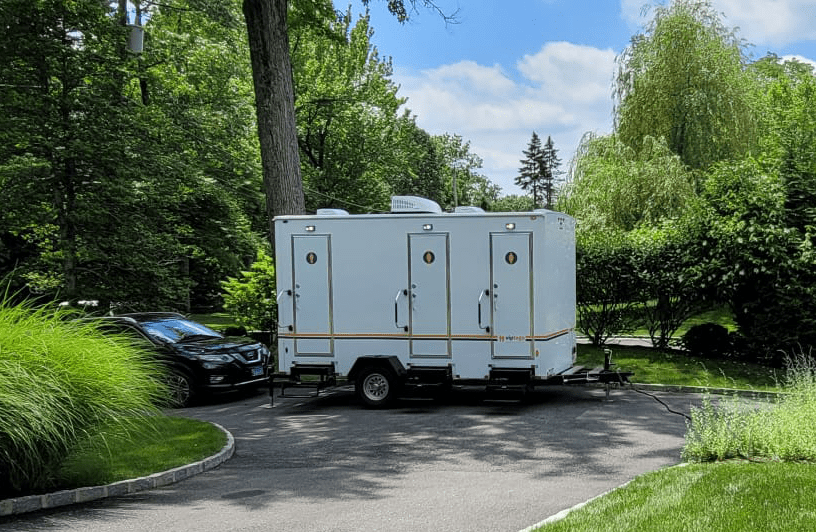 Fast and Efficient Service
When you opt to rent a bathroom trailer from VIP To Go, you can feel confident knowing you're working with a national fleet that's ready to mobilize at any time. With so many professional drivers and top-notch, modern portable toilets at our disposal, we can guarantee delivery for your upcoming event – leaving you to focus on the specifics of the services, not the bathrooms. Even for funeral services planned with short notice, we'll do our best to accommodate your needs.
Have questions or concerns about booking a mobile bathroom trailer? Our friendly, determined, and knowledgeable staff members are standing by to help. Whether you need to figure out an answer to a common question like "How many restrooms do I need for my event?" or want to learn about pricing, our experienced customer service team has an answer. And regardless of what hour of the day or night you're making arrangements, you'll have live chat support services available to you 24/7 to assist with booking, reservations, or other questions you may have.
VIP To Go is undeniably the premier restroom trailer rental company in the business. However, that doesn't mean we charge an arm and a leg for our lavish trailers. In fact, we take pride in offering affordable and competitive portable restroom trailer prices to our clients. Don't believe us? Give us a call today to learn more about our great pricing!
Planning a Funeral Doesn't Have to be Overwhelming
Although planning a funeral is never going to be easy, following this step-by-step guide to the seven key steps to planning a funeral can help take the edge off. Don't forget that you can enlist the help of friends, family members, and a professional funeral planner to help make the process easier, too.
When you're planning for the services, don't forget to give VIP To Go a call. We can help to make sure there are plenty of contemporary and comfortable restroom trailers to accommodate your guests when they need it most.